Lifestyle
How We Reduce Food Waste At allplants: A Chat With Mimi
by Laura Barns
6min read
With Earth Day just around the corner, at allplants I've been chatting with some of our key planet heroes to talk all things plants for the planet, in our bid to stand up for what we stand on. 
So far we've talked soil with Sustainability Partner, Ellie, and reducing food waste at home with Food Editor, Val. Today I sat down with Development Kitchen Assistant Mimi, to discuss her important role of making sure food waste is minimised at allplants. Day to day, she oversees that any surplus food we do create in the manufacturing process, is responsibly handled and redistributed wherever possible – whether that's to team lunches, donated to charity or used to create green energy with our waste provider. 
Here's what she shared.
Why is this topic of food waste so important to you? 
I think over the past five years my passion for 'saving the world' (as i put it) has really grown. I feel strongly about doing everything that I can to try to help the world via the food choices I make every day; whether that's buying organic, or buying in bulk at home – my housemate isn't so happy about this, we're literally stocked for an apocalypse! At my last job I saw the amount of food waste small businesses produce and decided I wanted to make an impact at work too; I set up partnerships with Olio + Too Good To Go whilst I was there and I was equally keen to support and grow those efforts at allplants when I joined.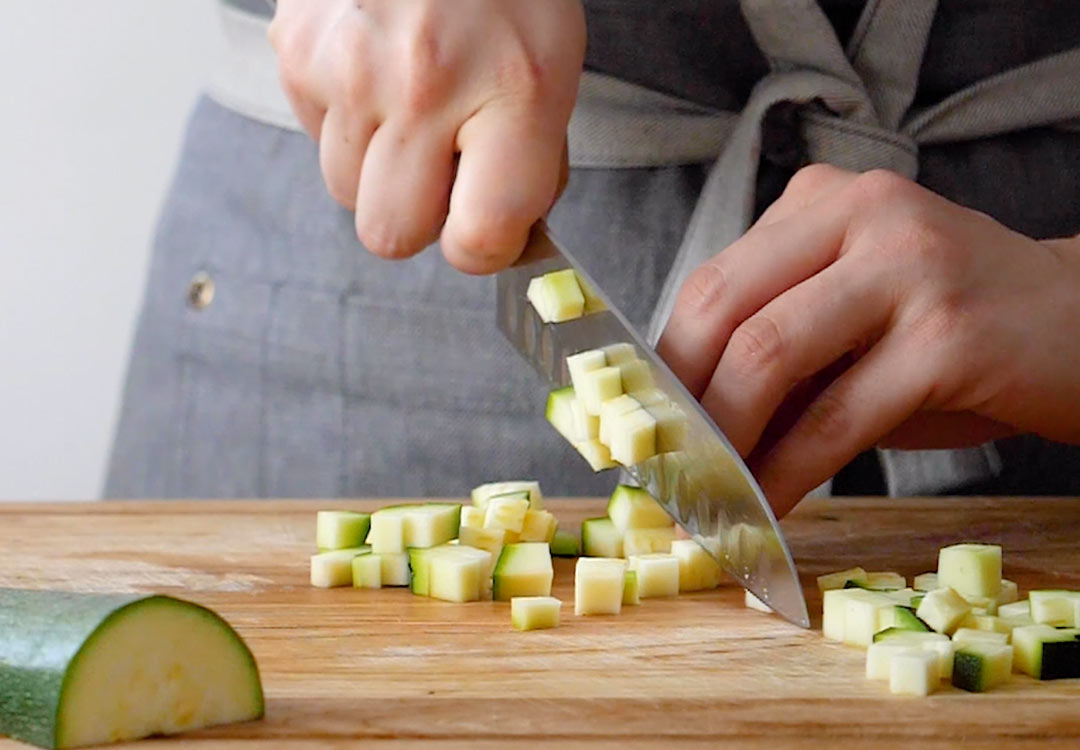 Why is reducing food waste so important to our allplants mission?
We choose to approach our mission – to inspire the planet to eat more plants – in a way that's both planet-kind and human-kind, and food waste is a big part of that. Over one-third of all food produced in the world is wasted and this accounts for about 4.4 gigatons of greenhouse gases produced annually. That's a lot! I read an interesting stat recently which really hit home; "If food waste were a country, it would be the world's third-largest emitter after China and the USA." We're all about doing everything we can to help save our planet so donating food that can be used elsewhere is a step towards a happier planet.
How do we reduce our food waste every day?
We track key data – including recipe 'yields' – with every dish, every day and are constantly striving to improve so that we produce less and less waste but unfortunately it's inevitable that we will produce at least some leftovers. We have team members dedicated to tweaking and perfecting our large scale recipes so that we hit our targets better and then when we do have anything that's leftover, that's when I step in and make sure it's put to good use! All of our leftover food is tracked daily, and myself and Ellie, (our Sustainability Manager) have weekly meetings discussing what we can do to reduce it. I'm also working food waste into the development process too; we've started designing some dishes that use offcuts and 'wonky' veg that would otherwise go to waste.
What do we do with our leftover food/meals?
We have a specific area in our fridges where any food waste is 'held'; every day Junior Development Chef, Iona and I see what we can use for team lunches, then anything that we can't use gets boxed up and sent off to charities. We donate approximately 50% of our fresh waste to The Felix Project three times a week. Any food that's not donated is anaerobically digested to create green energy!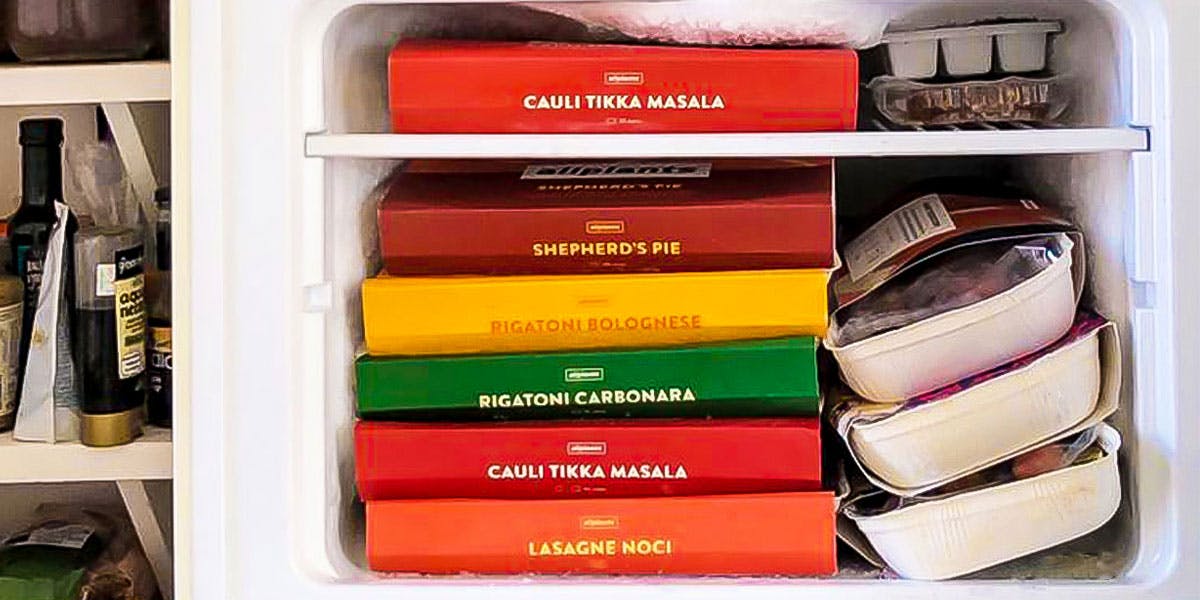 Why is the freezer so important in combating food waste?
Everyone ends up with odds and ends in their fridges at home and it's this type of food that is perfect for freezing. Freezing extends shelf lives by a year for some foods. My freezer at home is stuffed full of herbs, chillies, batch cooked meals, even aquafaba – you never know when you might need some emergency aquafaba! 
What's your personal favourite food waste reduction hack?
It's not really a hack but my housemate gets so angry at me for all the tiny jars of leftovers I have in the fridge at home but I get such satisfaction from being able to use them up! A bit of an arrabbiata can go into a chilli, or some chilli sauce used to marinate some tofu.  I also make veg peel crisps (just roast any peel in the oven for 10 mins at 200C with some oil, salt, smoked paprika sometimes!), and absolutely love making kimchi (otherwise known as 'Mimchi'!) out of any old cabbages! I must be such a nightmare to live with. 
Do you have any questions for Mimi about our food waste at allplants? Let us know in the comments
---
by Laura Barns
Laura is our Copywriter, who is obsessed with the Hearty Roots Stew (and has been known to eat a double serve for lunch on more than one occasion). On her day off you'll find her walking her puppy Ralph, stopping off at bookshops and cocktail bars along the way. 
---
MORE GREAT READS
Let us take care of dinner
We help to make eating more plants easy and delicious. Fancy letting us take care of dinner? Check out our delicious meals here.