Lifestyle
Reducing Food Waste At Home: A Chat With Food Editor, Val 
by Laura Barns
6min read
With Earth Day just around the corner, at allplants I've been chatting with some of our key planet heroes to talk all things plants for the planet, in our bid to stand up for what we stand on. 
If you're a frequent Planted blog visitor, first of all, welcome back. And second of all, you've probably spotted some of lovely Valentina's incredible plant-based recipes. She's our Food Editor, which means she spends 24/7 thinking about, making, styling or eating food. (Not a bad job). She's the main port of call for our Planted recipe development, and is the hero behind delicious dishes and treats such as this vegan fish and chips recipe, this plant-based Jaffa cakes recipe, and I'm just going to leave this here. 
Because her allplants world is so focused on recipe development (and eating), I chatted with her to talk all things food waste at home, and what we can do to make small yet significant changes for our planet. 
Why is the topic of reducing food waste important to you? 
I grew up in a household that had a pretty strong no-waste approach to cooking and eating, but if I'm being completely honest I think that throughout university and in my first year of working in the food industry, I slightly detached myself from food waste and desensitised myself from it. It felt like it was part of the process. But since becoming a lot more connected with how food is grown and really grasping what food waste means - as well as the absurdity of how much food is wasted every day - I found myself really trying to change my approach to buying food, cooking and eating. I feel extremely privileged to be able to work with food every day as my job and to use an abundance of it, so I try not to take advantage of that in a negative way.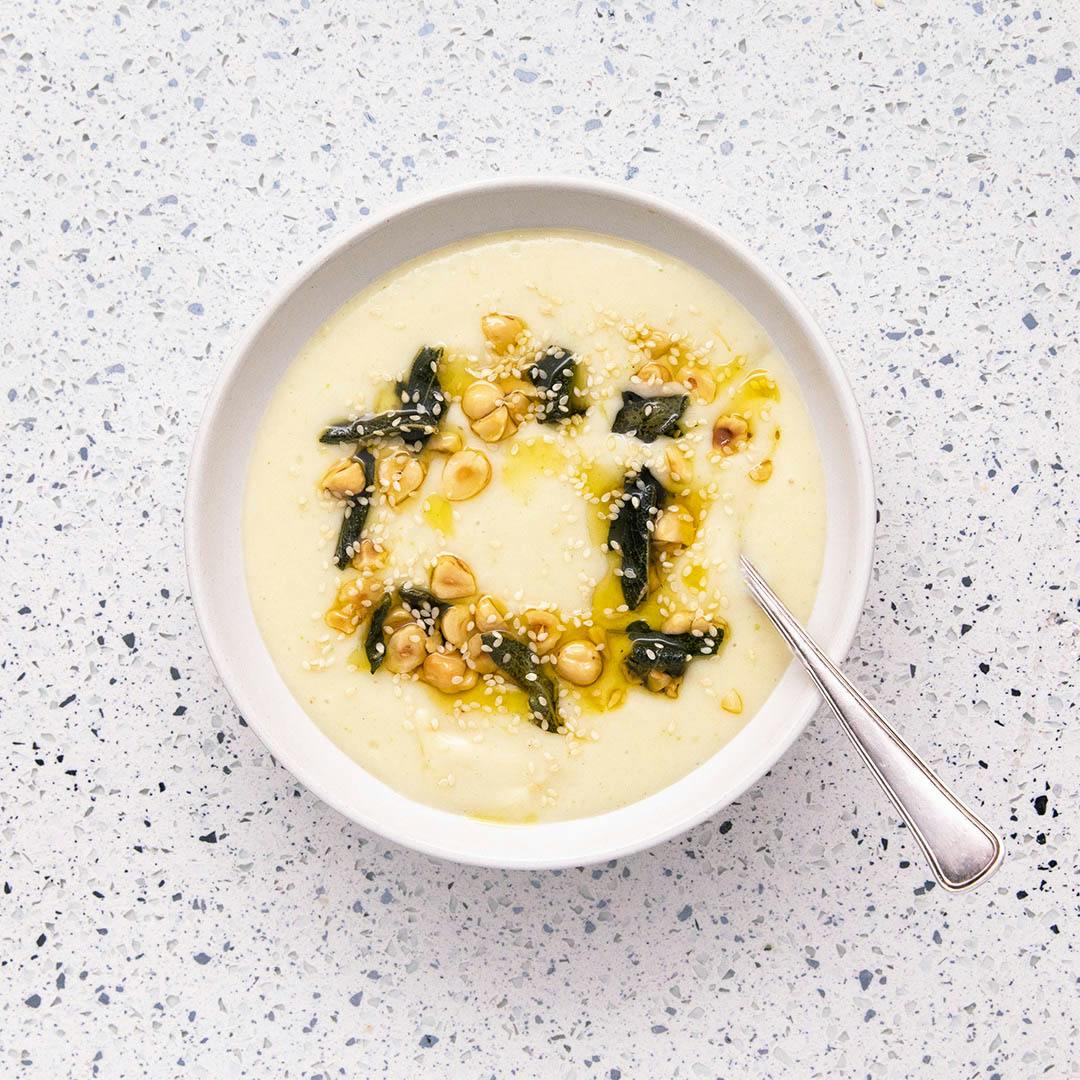 What's your favourite food waste recipe? 
During very cold months, I tend to use soups as a vessel to use up any leftovers and wilting veg. I have a theory that any soup can be delicious and creamy as long as it has a potato in it, so whether it's mushrooms, broccoli, cauliflower, carrots or pumpkin, I tend to turn it into a soup with the help of a potato. During warmer months, fried rice is my go-to. I use up any grain I have leftover (or cook fresh ones) and toss them with sad-looking vegetables in my fridge (usually broccoli and greens), ginger, spring onions, soy and lime juice. 
How do you keep your food waste to the minimum?
For starters, I try to extend the lifespan of food as long as possible. If I've let my loaf of bread become as hard as a rock, I either dip it in water and then bake it for 8-10 minutes which usually brings it back to life or I turn it into breadcrumbs. If my apples and pears have become slightly mushy, I usually cook them down with vanilla and maple syrup and use that to top my breakfast. Actually, I think the mushiest fruit or veg can make amazing baked goods - bananas, apples, pears, parsnips, carrots and pumpkin can become bread, whereas overripe stone fruits and berries make great pies, cobblers or crumbles. 
I also try not to overbuy food, which can be hard when I'm buying ingredients for Planted recipes and tend to have a "the more the better" approach so I don't run low and have to frantically pop out to the shop on the day mid-recipe making. If I have bought too much of something - usually herbs, spring onions, and greens, I try to either use them the same day or make a plan to use them the following day for lunch. If that fails, I usually chop and freeze it. In fact, I think the freezer is a gift sent down from the universe. I cook a lot, especially for work, and when it's just me at home, which it has been at times during this past year, I find my freezer becomes the only thing that buys me time; it saves me from having to eat a whole cake on my own over a few days (great in theory, terrible in practice). I put everything in there - from biscuits, to pastries and cake slices to stalks and leaves of vegetables that I haven't used - there's very little that cannot be frozen in my eyes.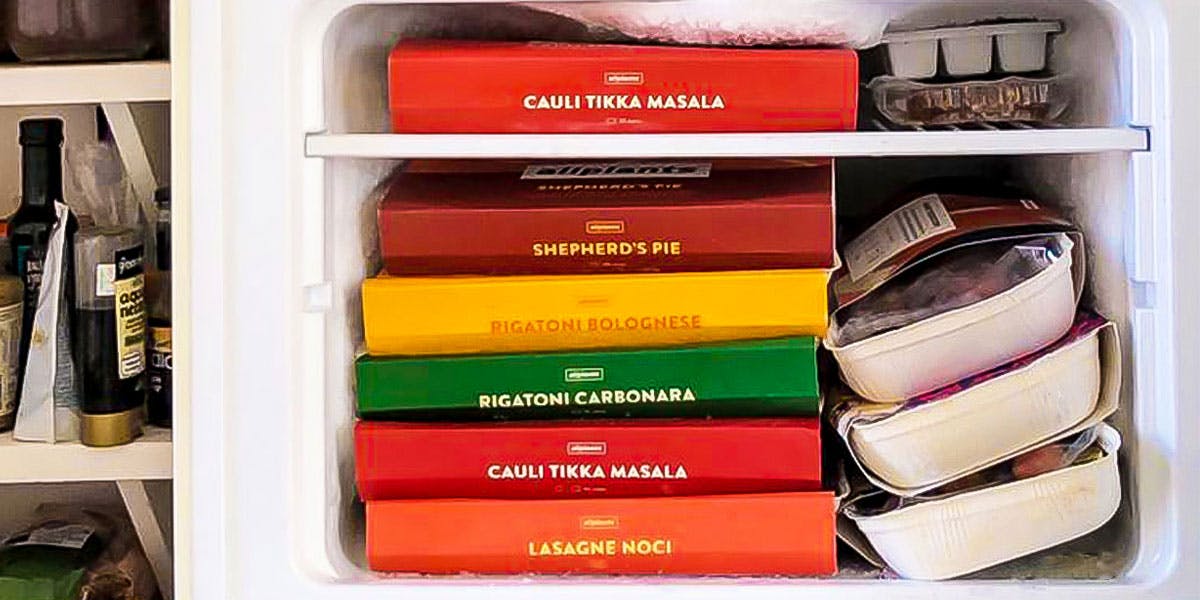 What tips do you have for someone trying to cut down on their food waste?
One of my big tips is to try to do a fridge "inspection" towards the end of each week, to prevent things from being forgotten about and dying a slow death at the back of the fridge. Chances are high that there's something in there you forgot you bought, and doing a check-in is a great reminder to either cook it or freeze it. 
Learning how to store food correctly can also make a HUGE difference in how long it lasts. Storing herbs in a glass of water (pictured above) keeps them fresh and unwilted for triple as long as they would if they were stored in a bag in the fridge. In fact, although it feels counterintuitive, a lot of vegetables maintain their texture best out of the fridge than in it: aubergines, tomatoes, potatoes, onions and garlic to name a few.
What are the best ingredients to always have in your cupboard to help combat food waste?
Condiments and seasonings are lifesavers. Having tahini, peanut butter, soy sauce, sesame oil and chilli oil in the cupboard can go really far in turning noodles into a stir fry, rice into fried rice, and roasted vegetables into a grain bowl. I also always like to keep a few lemons or limes on hand - food is at least 30% more exciting with some form of acidity in it and there's very little I don't use lemon or lime juice on. Vegetables, top them with lemon juice. Dal, top it with lime juice. A curry, top it with lime juice. Pasta, don't top it with lime juice.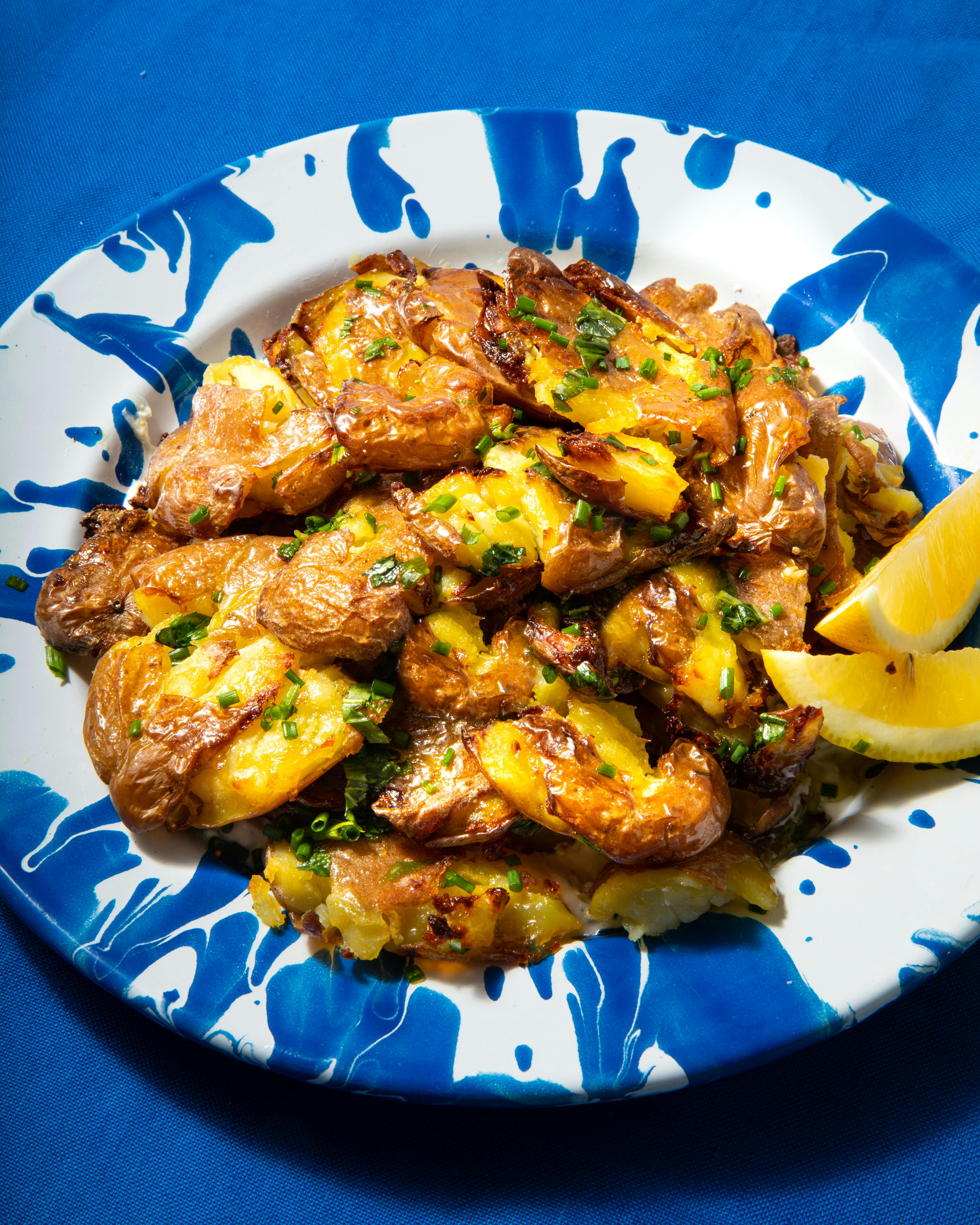 What are the best fruits and vegetables that you can get multiple uses out of? 
I think potatoes - which are also one of the most wasted foods in the UK -  are extremely versatile. I like to scrub and then boil half a kilo of new potatoes at the start of the week, store them in the fridge and then turn them into smashed potatoes or a breakfast hash throughout the week. I also think broccoli is an MVP. Aside from stir-fries, I tend to very finely chop it (as well as peeling and chopping the stem) then cook it down with garlic, chilli and (a lot of) olive oil and toss it through pasta.
Do you think it's important to eat 'in season'?
I think having an understanding of seasonal eating and growing —without letting it overpower your life — is important, and letting that guide what you're cooking and eating can have a huge impact, both environmentally and personally. I think the more connected we become with what we buy and the more we understand about it and where it comes from, the more the way we eat changes.
It can be confusing to go into a supermarket where seemingly everything is in season at all times, so I think making a conscious effort to eat more seasonally pushes you to shop from places that aren't supermarkets, from farmers markets and local producers for example - which typically only stock what's in season and growing. In turn, that leads to more conversations and understanding about what grows where you live, which can then guide what you're buying, cooking and eating. At the same time, I think it's important not to be too hard on yourself and to find a balance between local and seasonal food, as well as what's doable and affordable. I try not to buy fruit and vegetables out of season and make a conscious effort to shop small when I can, but I don't solely shop at farmers markets or local farm shops and that's ok with me! 
I think trying to eat more seasonally can also push you to become a better cook. Buying something without a set plan and learning how to cook with that can really make you knowledgeable about and confident with what you make and eat, which I think is the secret to good cooking. People like Margot Henderson, Henrietta Inman, Xanthe Gladstone and Julius Roberts do an incredible job of sharing their seasonal approach to cooking through their Instagram, and I think finding people that can inspire your cooking is extremely helpful.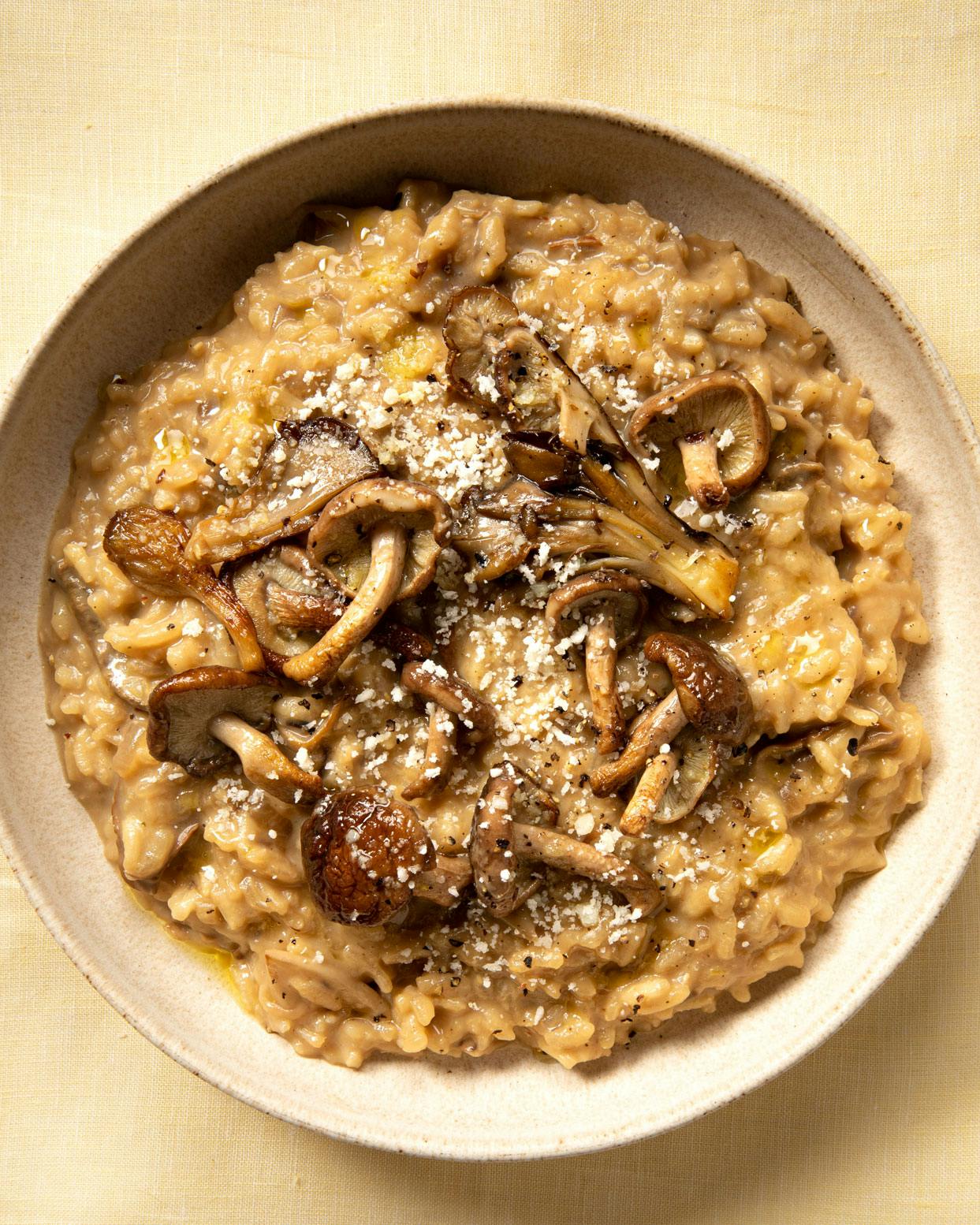 Do you have any batch cooking tips?
I think the secret for me is to choose what I'm batch cooking carefully. I wouldn't batch cook pasta or risotto, as I find their textures change drastically after being refrigerated and reheated to the point that I stop enjoying them. I would, on the other hand, batch cook a pasta sauce like Bolognese, that I can then easily stir through pasta on the spot. Other things that I find do well — and sometimes even improve with being stored — are dals, stews and curries.
I also usually only double a recipe rather than, say, quadruple it, because I don't want to be eating anything that much in one week. So I think planning ahead but being realistic is half the battle.
Do you have any tips for reducing food waste at home? I'd love to read them in the comments!
---
By Laura Barns
Laura is our Copywriter, who is obsessed with the Hearty Roots Stew (and has been known to eat a double serve for lunch on more than one occasion). On her day off you'll find her walking her puppy Ralph, stopping off at bookshops and cocktail bars along the way. 
---
Let us take care of dinner
We help to make eating more plants easy and delicious. Fancy letting us take care of dinner? Check out our delicious meals here.