Lifestyle
Is Beer Vegan?
by Laura Barns
5min read
Many people might not realise that some of the nation's best-known beers are not vegan. But don't fret - allplants is here to save after-work drinks for you with this comprehensive list of vegan beers!
While veganism is often interpreted as the exclusion of animal products, it is easy for people to forget that veganism extends to drinks, including alcohol. While many popular beer brands have updated their brewing process to be vegan, there are still beers that are not vegan or vegetarian friendly. Here at allplants, we've complied a list of our favourite vegan beer brands so that there's no need to chase up the bartender on your next pub trip!
Why are some beers not vegan?
Some beers are not considered vegan for two reasons. The first, which is perhaps more common, is due to the brewing process using an animal biproduct, known as isinglass. The second, which is more commonly found in craft, flavoured beers, is due to the use of honey. 
Although honey isn't integral to the brewing process of beer, some beers use honey for flavouring. Honey isn't considered a vegan product to most vegans as it can be an example of exploitative animal farming. As a result, beers that use honey in their beer are considered vegetarian – however not quite vegan. 
Isinglass is more often the ingredient that stops beers from being vegan. Isinglass is a substance from the dried bladders of fish, and is a clarifying agent used in the brewing process. It is used to make beers generally more aesthetically pleasing, as the fining agent makes beer clearer and brighter. As a result, beers containing isinglass are neither vegetarian or vegan. Beers that do not use isinglass in the clarifying process tend to use another fining agent that is plant-powered and vegan friendly, known as Irish moss, or carrageenan. 
What are common non-vegan beers to avoid?
Examples of beers containing honey that you may be more likely to find in bars are Hiver beer, and Beavertown's Ginger Honey Ale and Heavy Water. Beers containing isinglass, however, are brands that are more familiar and likely to find on tap in many pubs and bars. These consist of Fosters, Carling, Doombar and Kronenbourg. 
So, what beers are vegan?
Many pub and bar classic beers are still wholly accessible to vegans, so you can still definitely enjoy Friday night drinks. As there has been a greater focus on making products more accessible to people of all dietary preferences, brewing companies have also been making the shift to producing beers that are suitable for all. Take Guinness, who changed their brewing formula in 2018 to make all their products vegan, as proof. Ultimately, there are loads of popular beer brands that are suitable for vegans to choose from, including: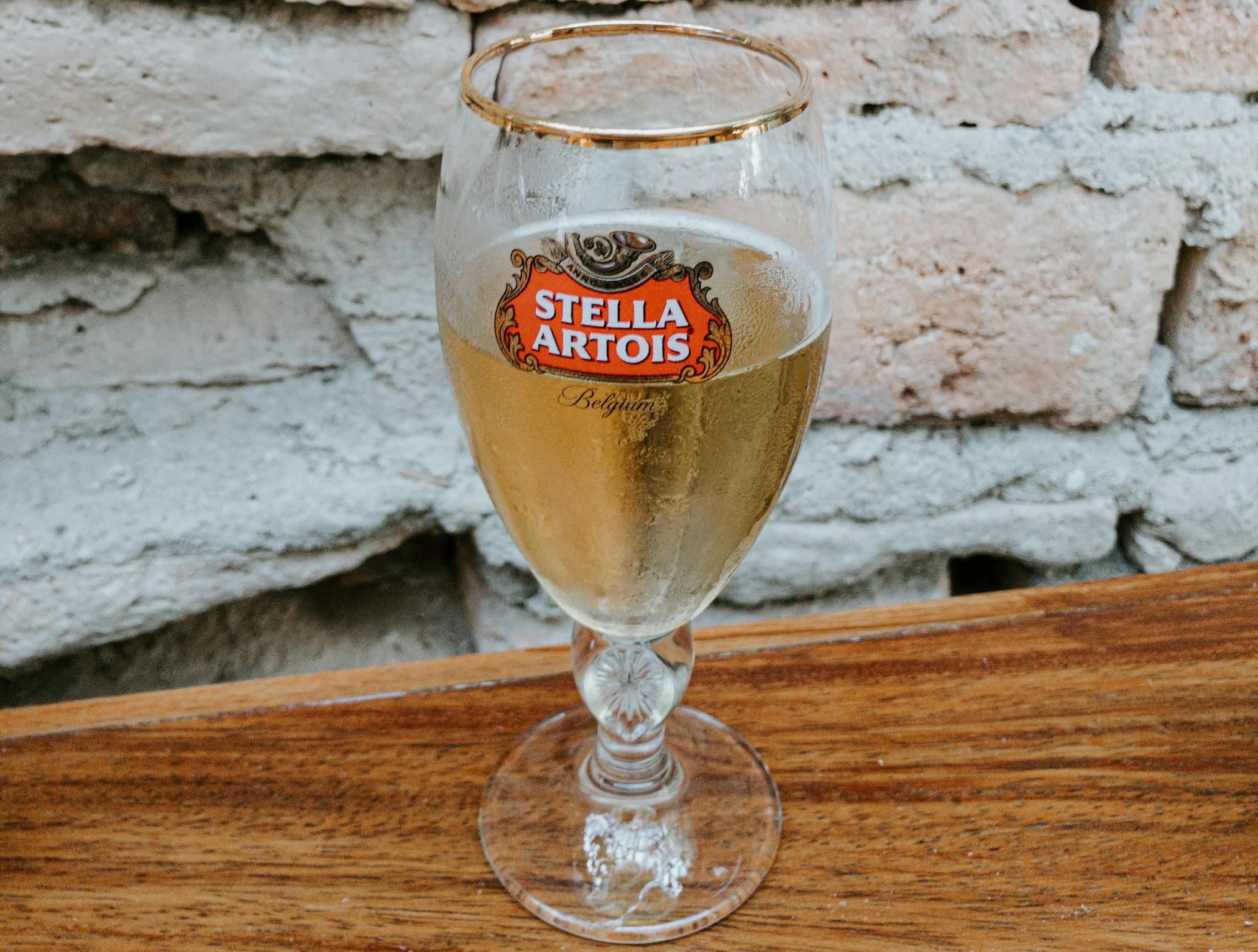 Stella Artois is a classic that is easy to find at pubs and bars. The official beer of Wimbledon is vegan and suitable for all!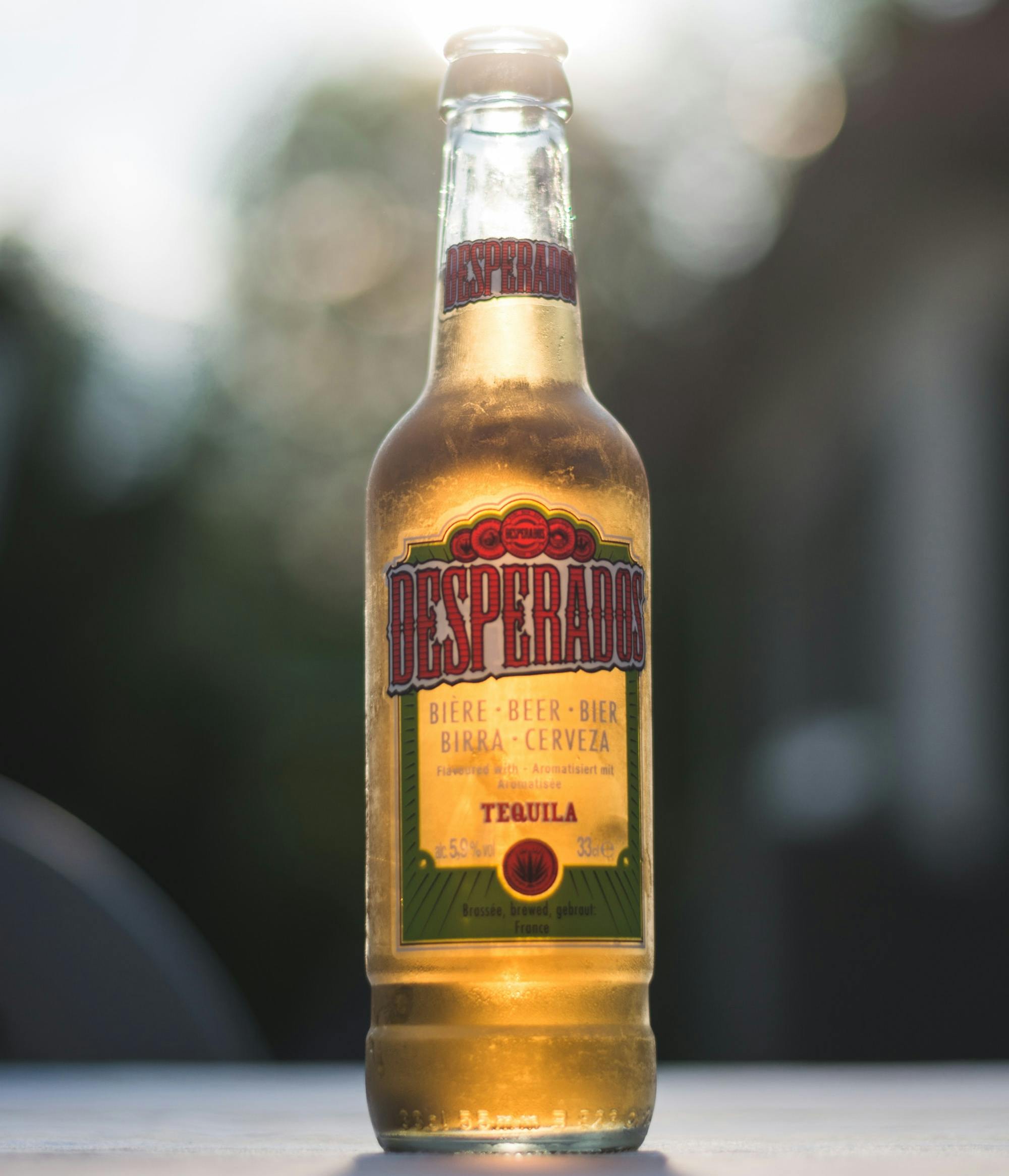 Fans of the fun tequila-beer hybrid Desperados will be pleased to learn that it is vegan.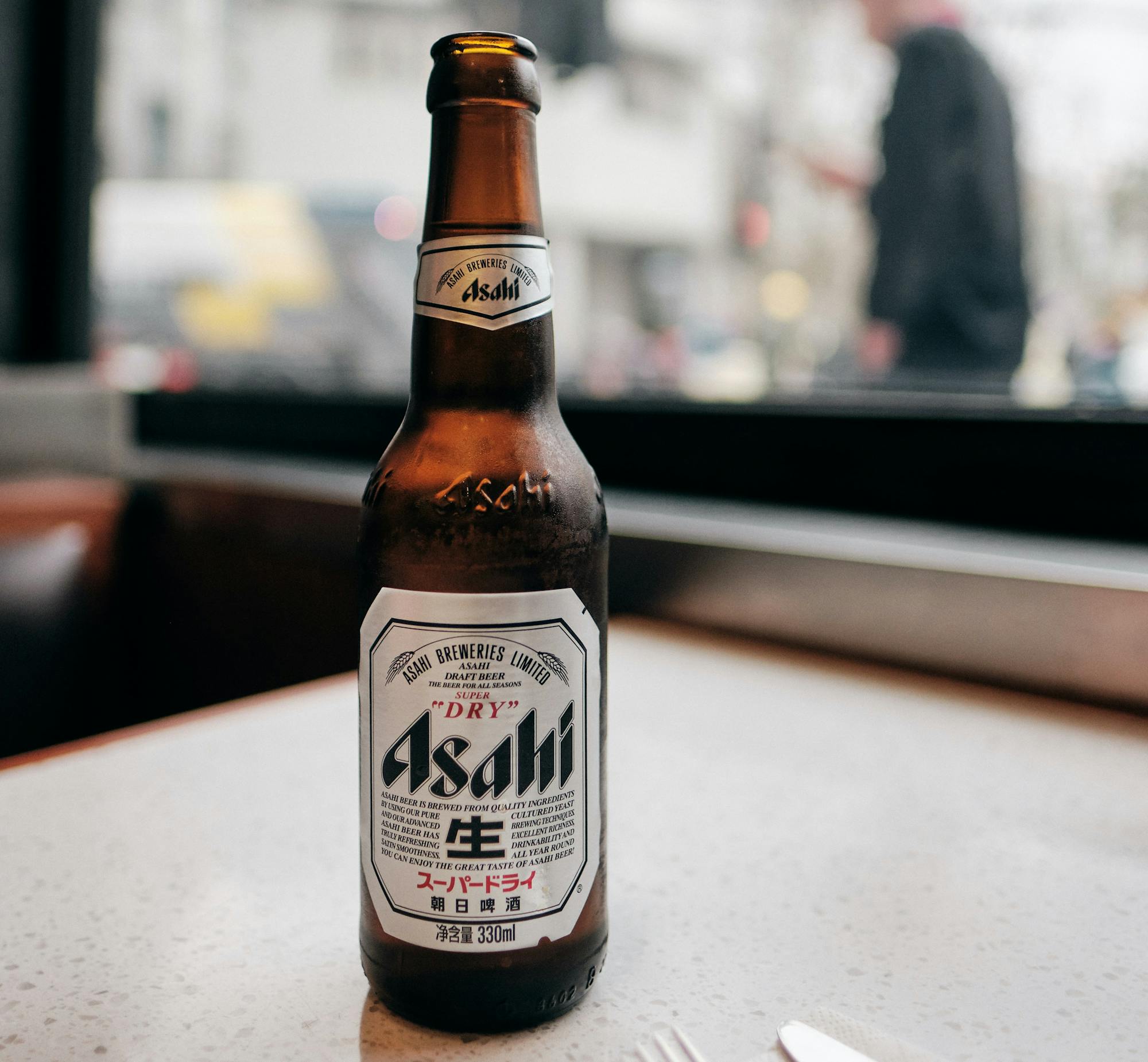 Asahi is Japan's most loved beer, and it's easy to see why. Paired with a delicious ramen, it's unbeatable!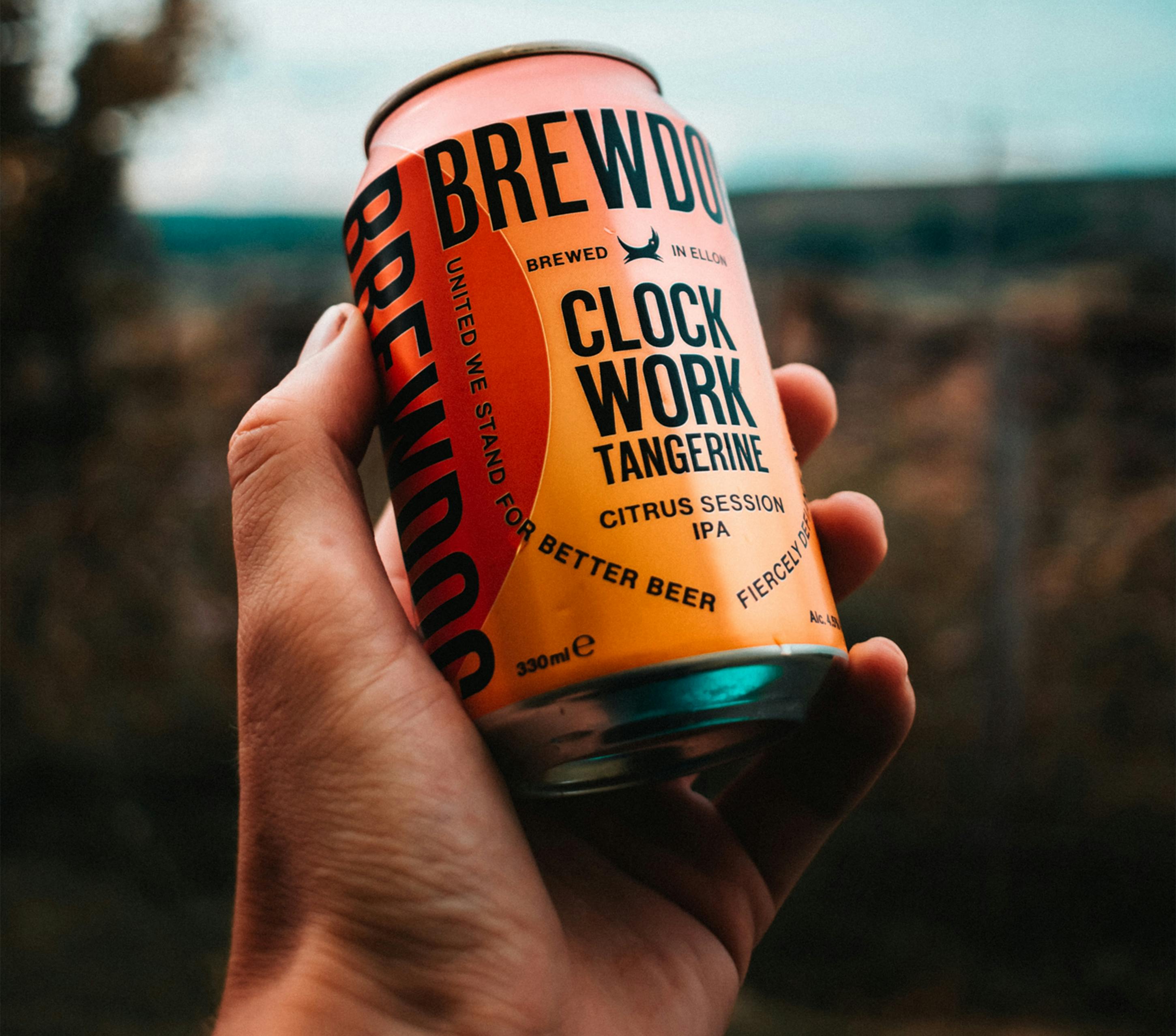 Brewdog is the favourite IPA of many, known for their distinct can designs and funky flavours. Perfect for summer evenings and made for chilled beer gardens.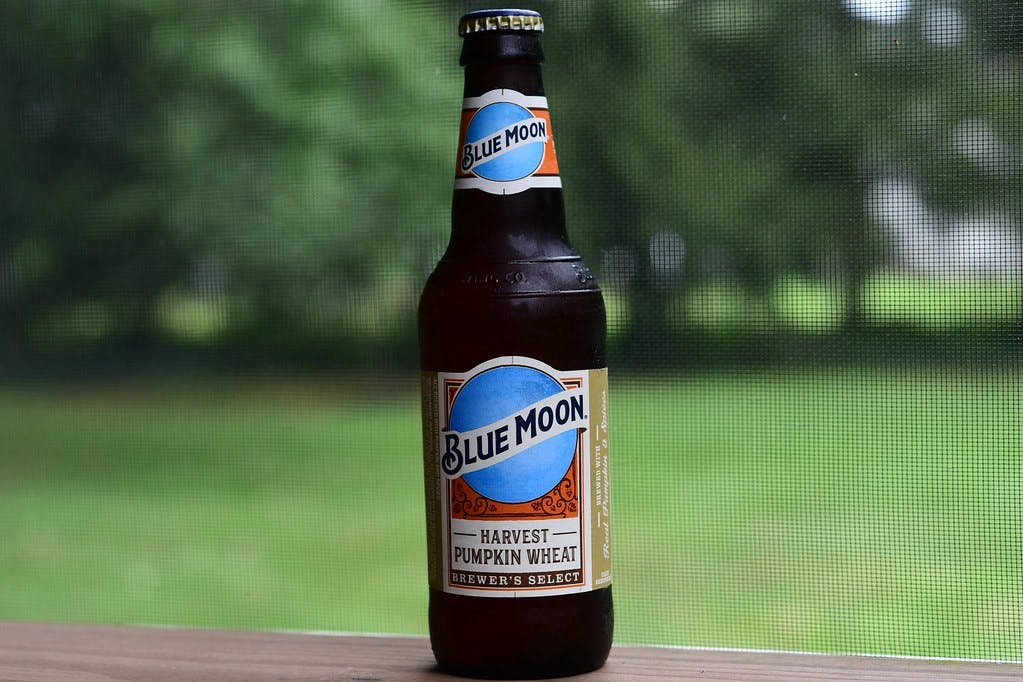 The American beer is known for its orange flavours and distinctive bottles. A favourite amongst beer lovers, it's suitable for all.
Well, the list goes on! And what's a good beer without a pub snack? Check out our recipe here for Vegan Adobong Mani (Fried Garlic Peanuts) for a delicious way to shake up your lazy park picnic days.
---
By Laura Barns
Laura is our Copywriter, who is obsessed with the Hearty Roots Stew (and has been known to eat a double serve for lunch on more than one occasion). On her day off you'll find her walking her puppy Ralph, stopping off at bookshops and cocktail bars along the way. 
---
Let us take care of dinner
We help to make eating more plants easy and delicious. Fancy letting us take care of dinner? Check out our delicious meals here.
Shop now