Lifestyle
Joey's kitchen secrets: dukkah
by Joey O'Hare
2min read
Our Senior Development Chef is a big advocate of flavour hacks - "they can elevate humble plants to flavour-packed stars of the show". This month we're sharing the recipe for one of her favourites: dukkah. If you're wondering what we're even talking about, here's a quick 101.
Dukkah is an Egyptian blend of crushed herbs, spices and nuts and adds a layer of flavour and crunch to almost anything. It gets its name from the Egyptian Arabic word "to pound" or "to crush" which is how it continues to be made: by crushing toasted nuts with seeds and spices. Traditionally, the perfect blend of herbs, spices and nuts were pounded with a pestle and mortar, but you can also blitz them in your go-to mixer.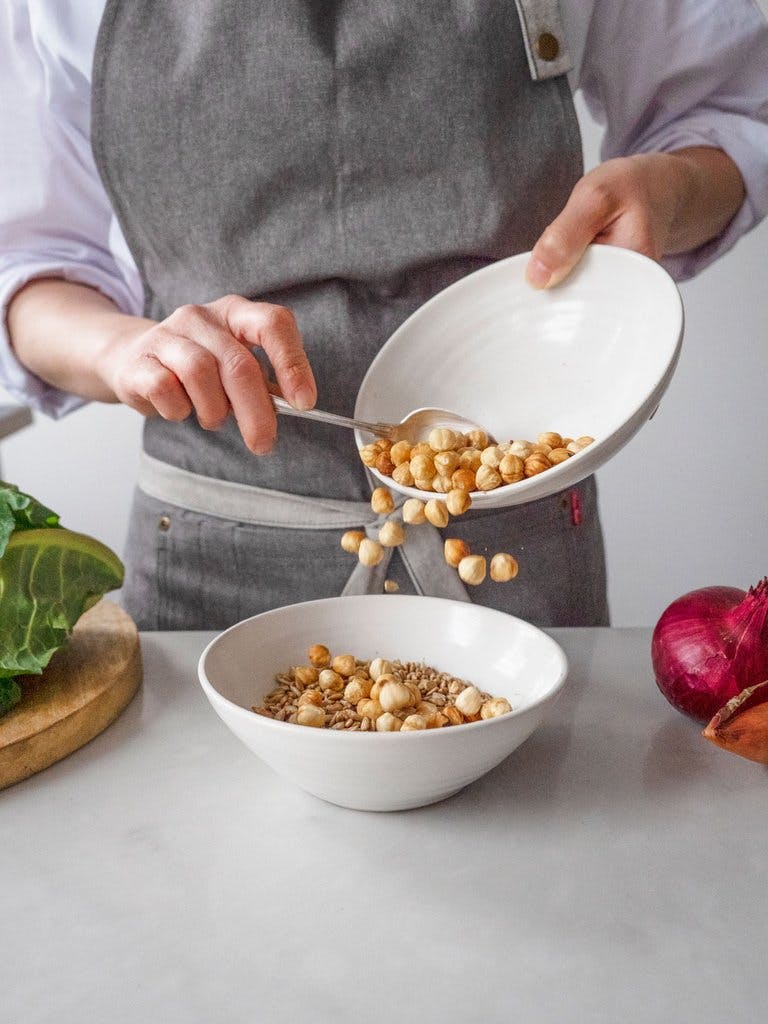 For a jazzier side dish, add dukkah to sautéed greens with a squeeze of lemon and a drizzle of olive oil. It is extraordinarily versatile, will last for up to four weeks and is brilliant to have on constant standby. Just make a batch and pop it in your cupboard. At allplants, we season our Spiced Aubergine Tagine with dukkah; it adds a wonderful nutty crunch to the soft flesh of slow-cooked aubergine. The blend of spices gives a boost to the dish, complex flavours in the sauce. 
Ingredients: 
200g blanched hazelnuts 
50g sunflower seeds
2 tsp coriander seeds
2 tsp cumin seeds
50g sesame seeds
1 tsp chilli flakes
1 tsp paprika
1 tsp flakes sea salt 
Method:
Preheat oven to 150˚C. Toast the hazelnuts for 12-14 minutes (until very golden); add the sunflower seeds after 4 minutes to toast for 8-10 minutes.
Toast the coriander and cumin in a dry frying pan until you can smell their gorgeous aroma; grind in a pestle and mortar or blitz in blender. Toast the sesame seeds in the same frying pan, just until they start to pop. Take off the heat and combine with the salt, paprika, chilli flakes and ground spices. Start to blitz the hazelnuts in a food processor, and after a few seconds add the sunflower seeds and spices. Leave as much or as little texture as you wish.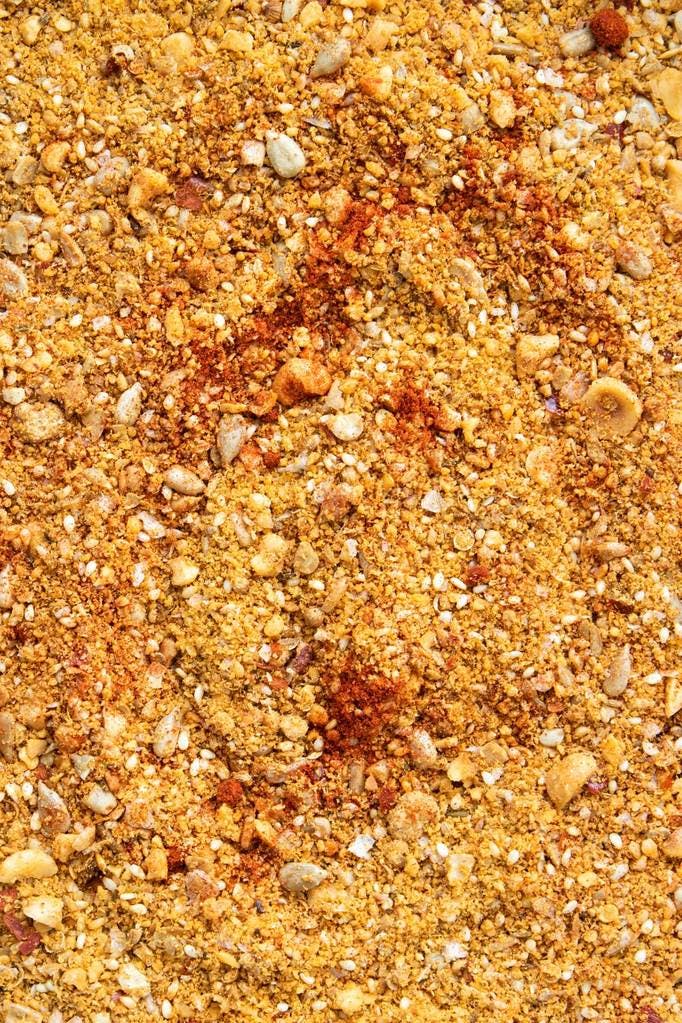 ---
By Joey O'Hare
Joey is our Head of Food Development, running our dishes' journeys from ideation to launch. (With lots of taste-testing in between). When she's not cooking up a storm in our kitchen, she's doing so in hers. After a trip to the local farmers market of course, for seasonal veg, and her swear-by-staples – extra virgin olive oil, Maldon sea salt and lemons. 
---
Let us take care of dinner
We help to make eating more plants easy and delicious. Fancy letting us take care of dinner? Check out our delicious meals here.
Shop now