Animal products like fur, silk (read this post on vegan silk alternatives here) and leather have dominated the fashion industry for decades but as the world at large turns to more sustainable answers, there are plenty of plant-based options to make a statement with this season.
What is vegan leather?
Faux, or vegan, leather exists in many different forms, be that:
Pleather (PVC) – close in looks to leather with low production costs
Plant-based leathers – slightly more pricey due to it being made from natural materials including cacti, pineapples, mushrooms and corn  
Or Bioleather – like the ingenious work at Modern Meadow where they engineered yeast to grow plant-based collagen in order to produce a fully vegan leather 
If you'd like to know more about these processes then read How Is Vegan Leather Made. 
The best vegan leather jackets on the high street 
Let's start with this versatile faux black leather biker jacket from New Look who've been championing vegan leather alternatives for years – it'll look great and finish off any outfit.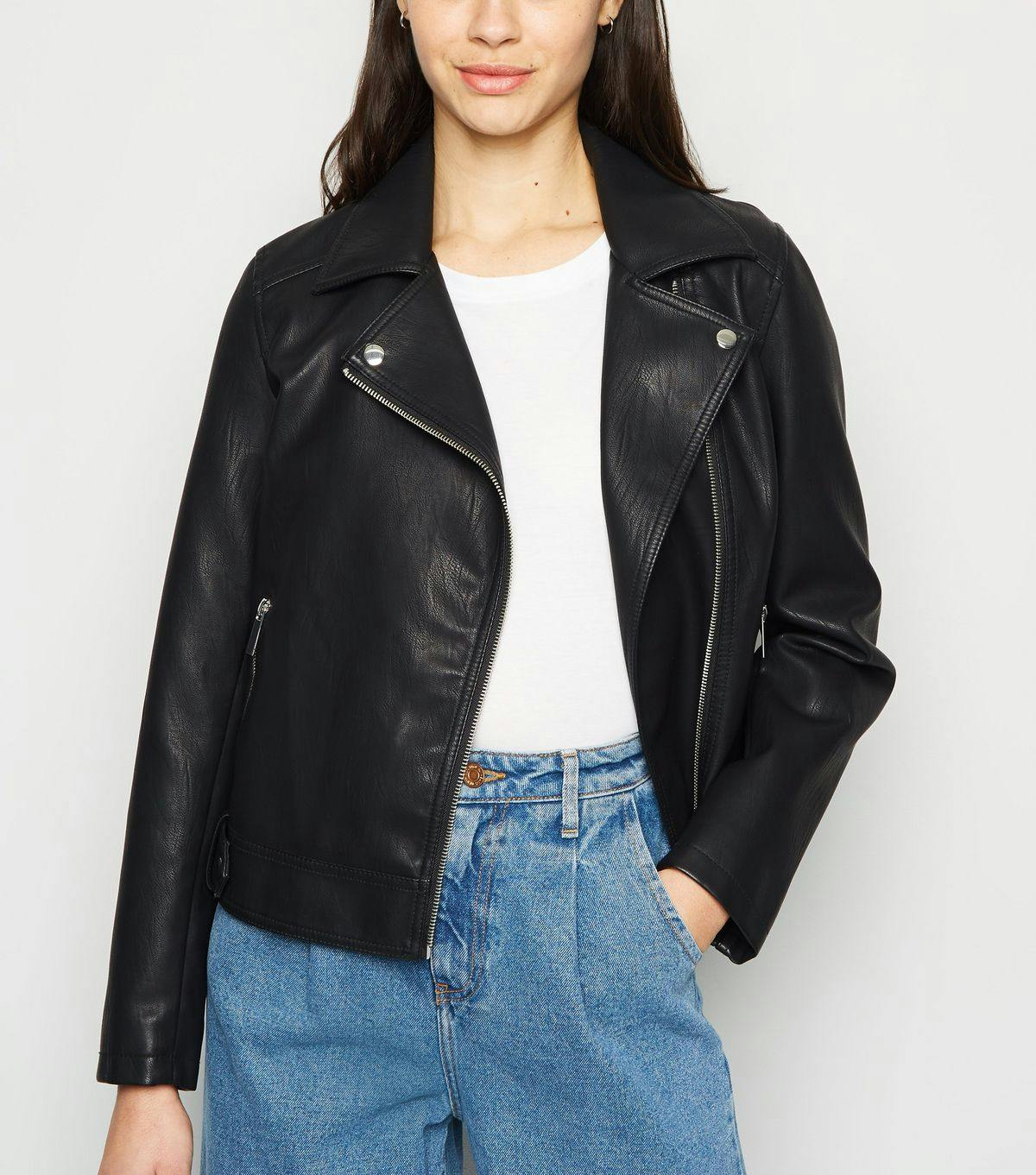 Photo credits: New Look
Next, let your inner Woodstock out with this fringed ecru leather jacket from Topshop – it'll have you twirling for days.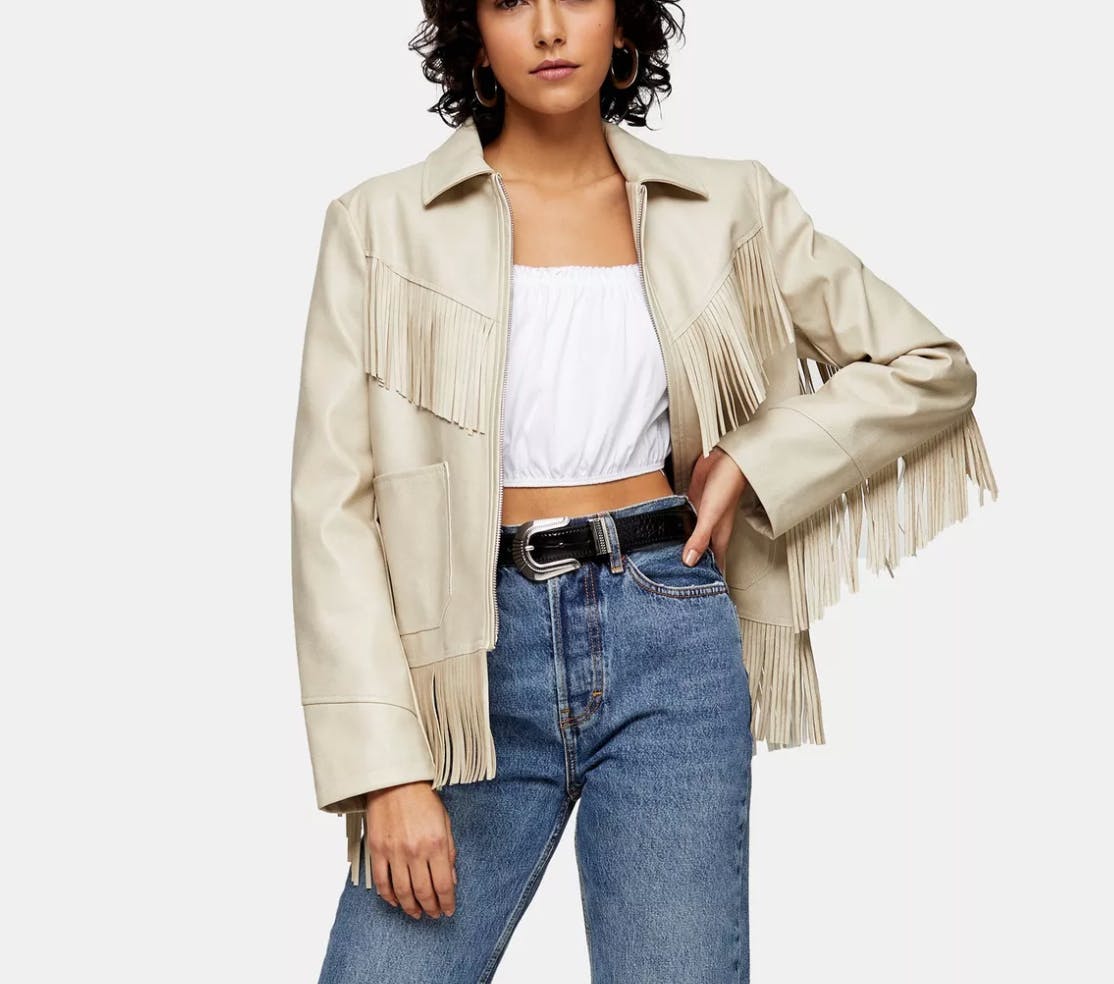 Photo credits: Topshop
We hope you're ready for this colourful 1980s hommage cropped biker jacket from Bershka – just like the decade's power-suit, this bold statement piece will command any room you enter.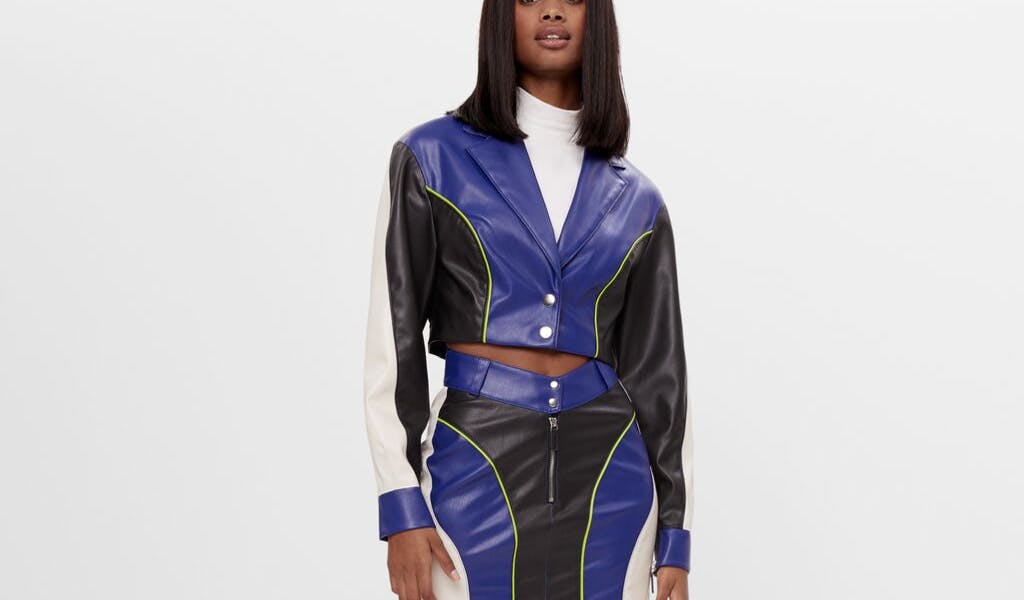 Photo credits: Bershka
Want to feel like Trinity from The Matrix every time you leave your flat for coffee? Well, that's a reality with this full-length faux leather trench coat from Monki.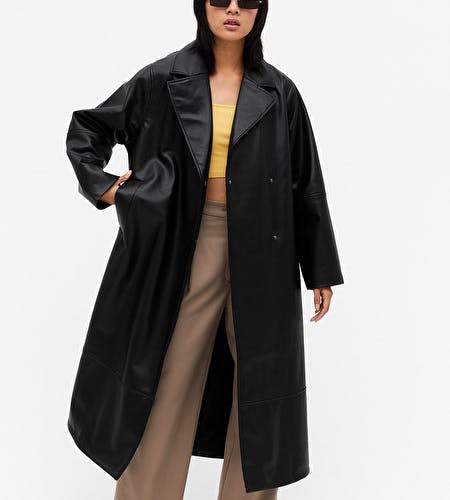 Photo credits: Monki
Ending back on a classic interpretation with this double zipped vegan biker jacket from River Island that'll have you saying 'tell me about it, stud' all day long.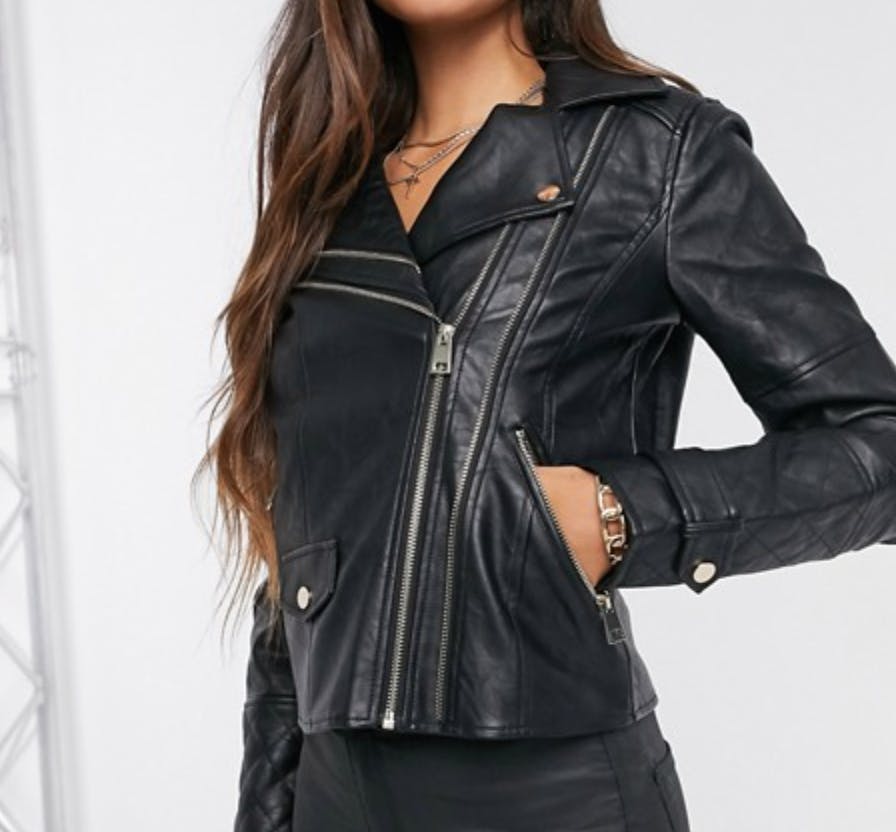 Photo credits: River Island