Lifestyle
Our Favourite Vegan Pesto Recipes
by Laura Barns
3min read
Pesto is the best-o, so here's a collection of our favourite vegan pesto recipes from our blog. Enjoy!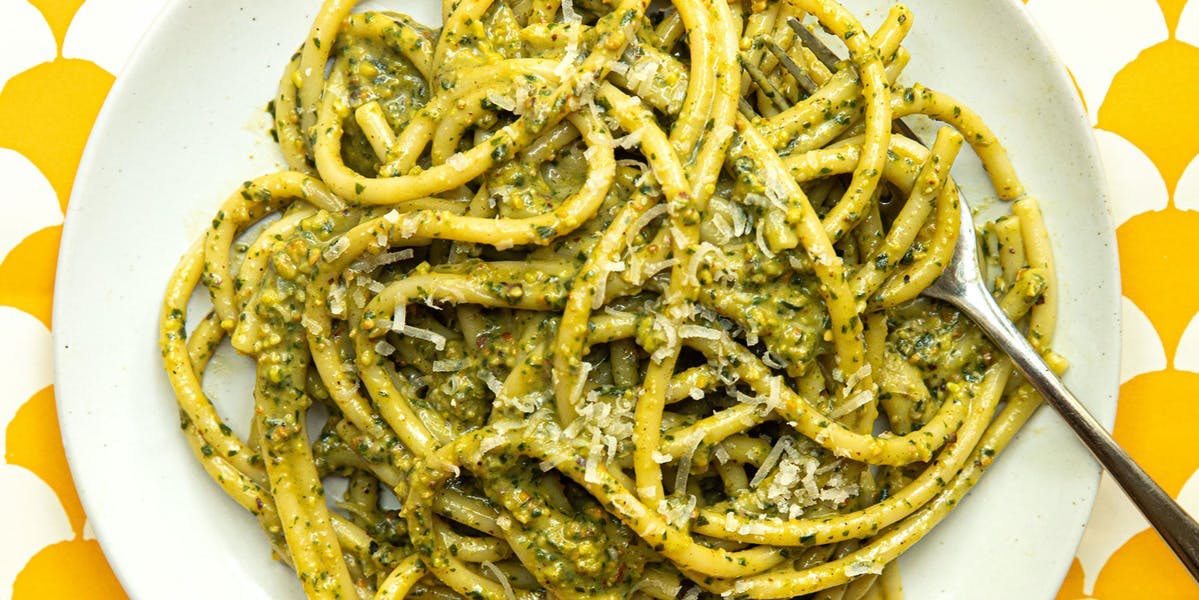 Vegan Pasta al Pesto
Creamy, nutty, salty vegan pesto that comes together in basically as long as it takes to cook pasta. No more will you rely on store-bought pasta when it tastes this good and it's this easy.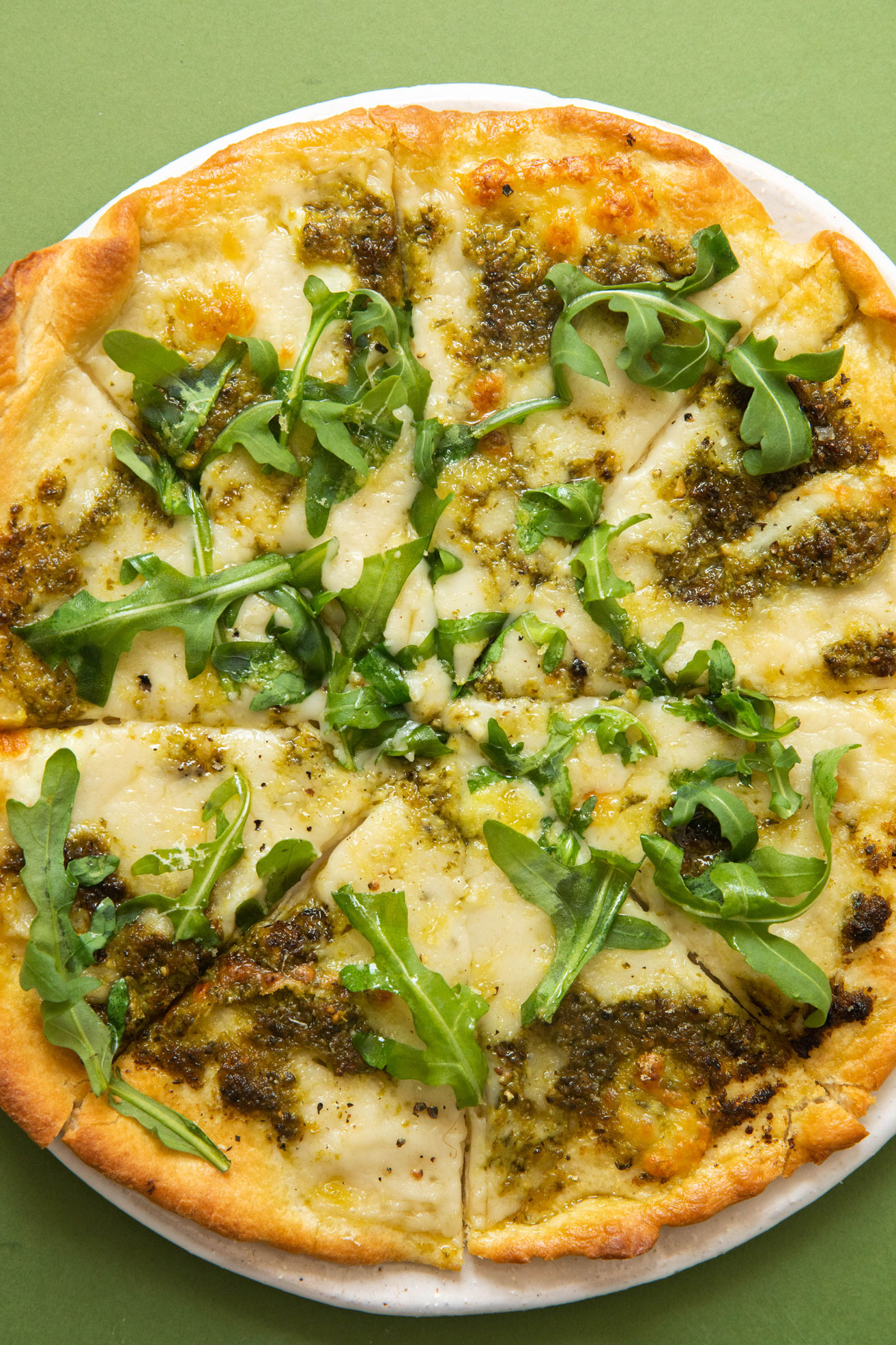 Vegan Pesto and Mozzarella Pizza
If pasta with pesto is good, then you can imagine how good pizza with pesto is. Whether you make it fresh for this, or use your favourite store-bought pesto, the pizza will be delicious and impossible to put down.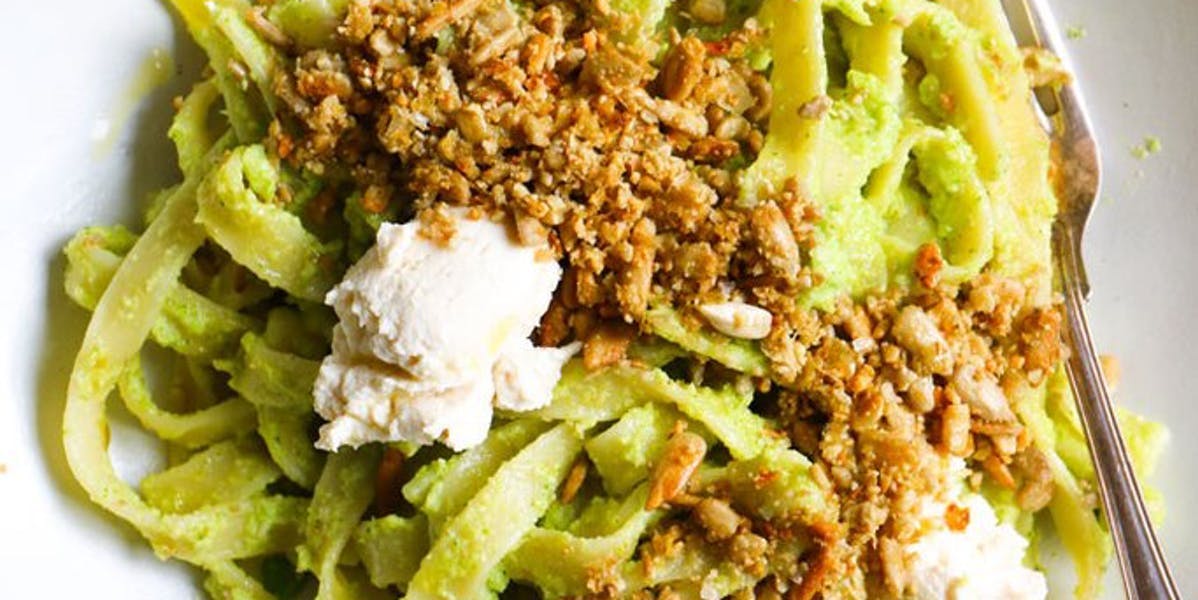 Vegan Broccoli Pesto
A creamy, rich, cheesy vegan pesto that doesn't rely on basil or herbs for its vibrancy and flavour. Instead, it uses broccoli and peas as a base, and relies on cashews, nutritional yeast, lemon and olive oil for depth, flavour and acidity.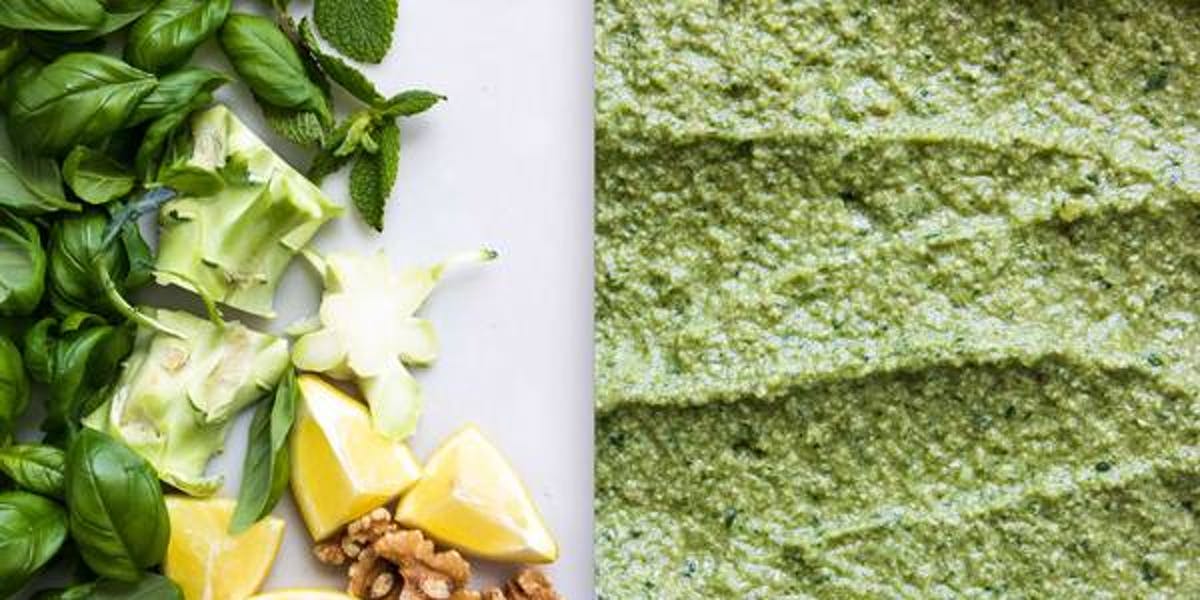 Waste-Free Vegan Pesto
This vegan pesto recipe uses up an unsung hero that tends to get forgotten and tossed - broccoli stems! They're sweeter than the florets and make a great base for pestos and soups, because of their thickness and fibre. In this recipe, the stems are blended - along with herbs, walnuts, lemon and olive oil - which together create a creamy, vibrant pesto that tastes delicious on anything (and on its own, straight from the jar).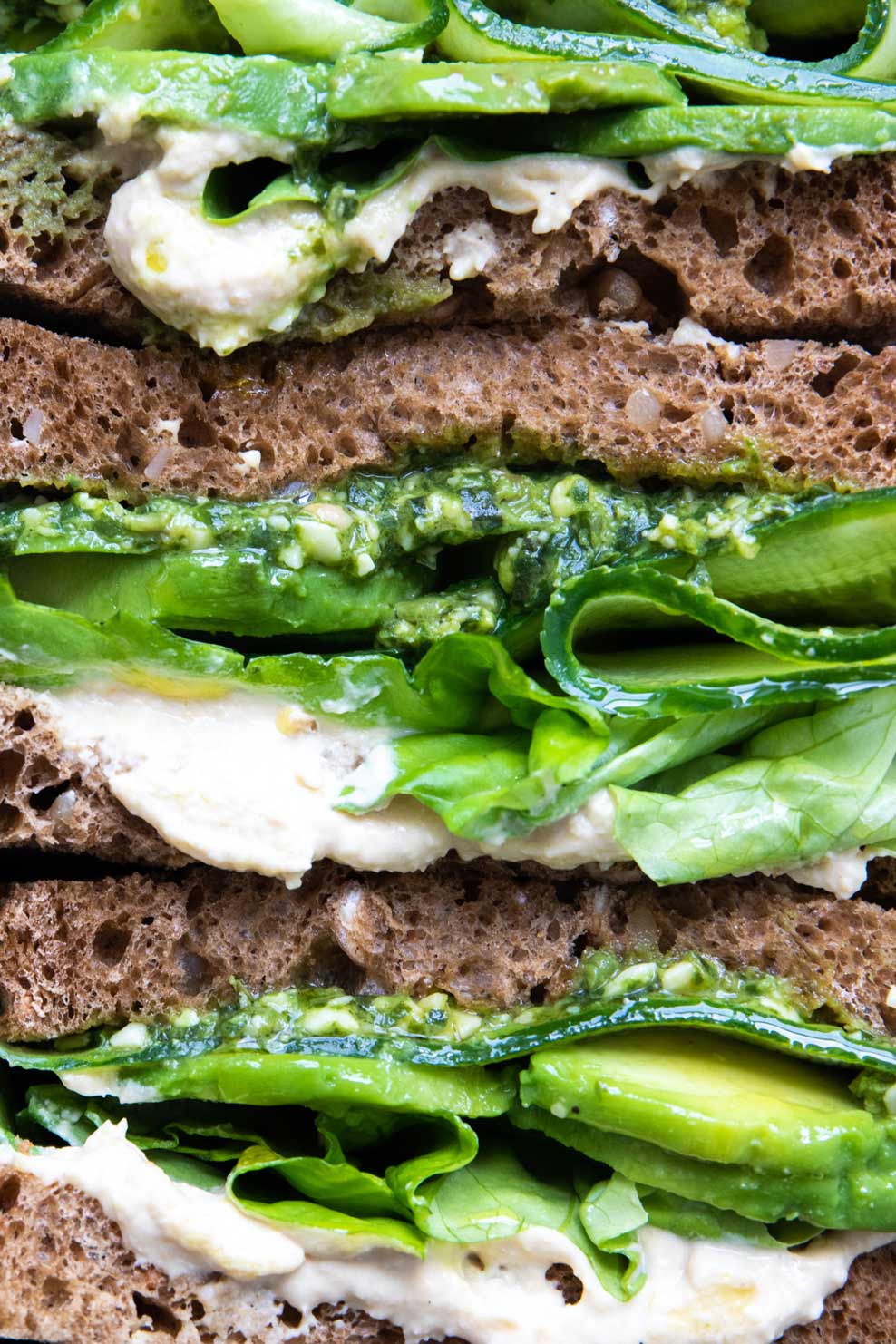 Green Pesto Sandwich
There's a lot of green in this sandwich, we know. But we're pretty sure that the amount of hummus and pesto between these two slices of bread will make you forget how many of your 5-a day you're getting. 
What's your favourite way to enjoy pesto? Let us know in the comments!
---
By Laura Barns
Laura is our Copywriter, who is obsessed with the Hearty Roots Stew (and has been known to eat a double serve for lunch on more than one occasion). On her day off you'll find her walking her puppy Ralph, stopping off at bookshops and cocktail bars along the way. 
---
Let us take care of dinner
We help to make eating more plants easy and delicious. Fancy letting us take care of dinner? Check out our delicious meals here.
Shop now