Lifestyle
Rest and Refuel Post-Workout with these Vegan Foods 
by Emily Neill
7min read
Refuelling properly post-exercise, whether after a run, a pilates session or lifting weights, is essential for many reasons. And not just because it gives you another excuse to whip up a tasty snack. 
Fundamentally, you need to replace the energy that's lost through exercise — you need to replenish the glycogen stores (a fancy way of saying energy) via carbohydrates, and your muscles need to repair and rebuild using amino acids found in protein (read more about the importance of protein here).  
So, for your post-workout snack or meal, a combination of both carbs and protein is a recipe for building your strength. Keep reading for our suggested post-workout foods for vegans. 
The best vegan post-workout foods:
It's recommended that for optimal results, you should take in protein and carbs in a 1:3 ratio. That's 1 gram of protein for every 3 grams of carbohydrate. So add the below to your shopping list as post-workout pantry staples like no other: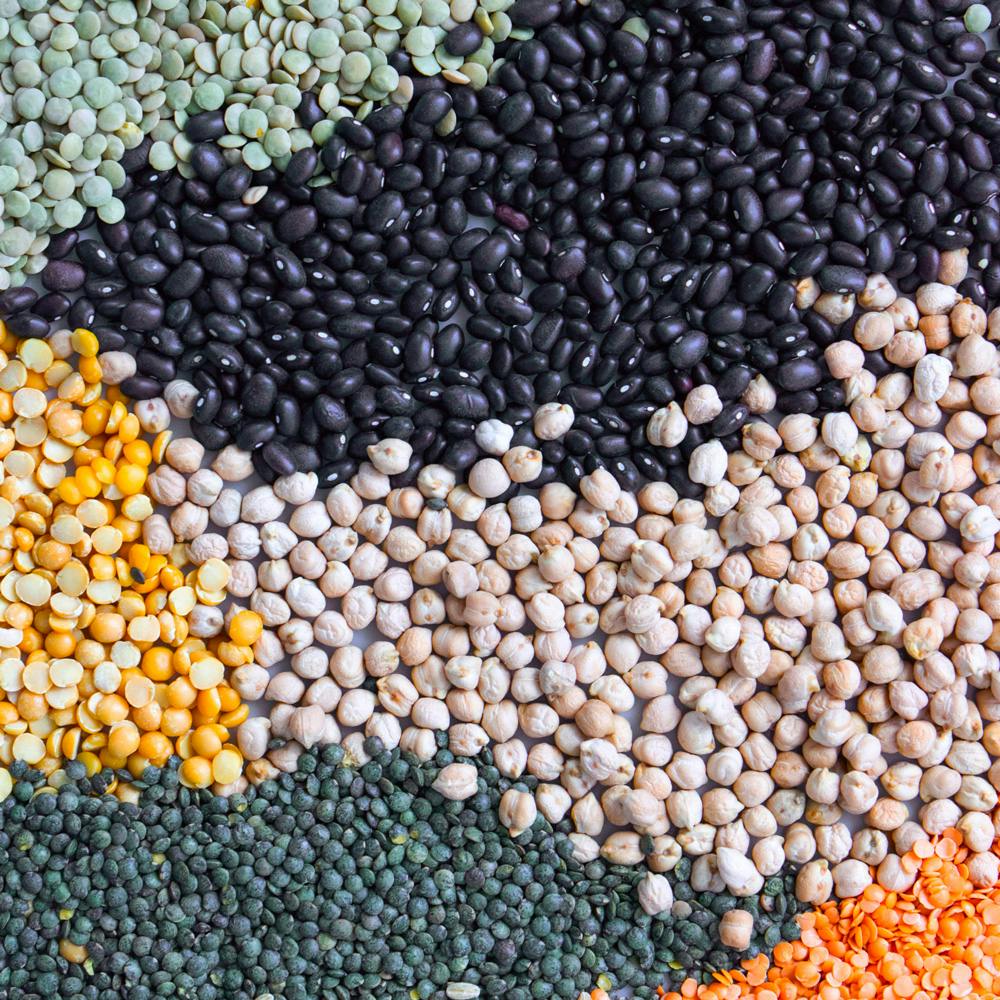 Pulses 
Pulses (e.g., chickpeas, lentils, black beans, kidney beans, baked beans) contain a load of protein, carbs and fibre with every serving. Essentially they're a powerhouse for refuelling. In fact, chickpeas almost hit the 1:3 ratio spot on, with 6 grams of protein for every 20 grams of carbs!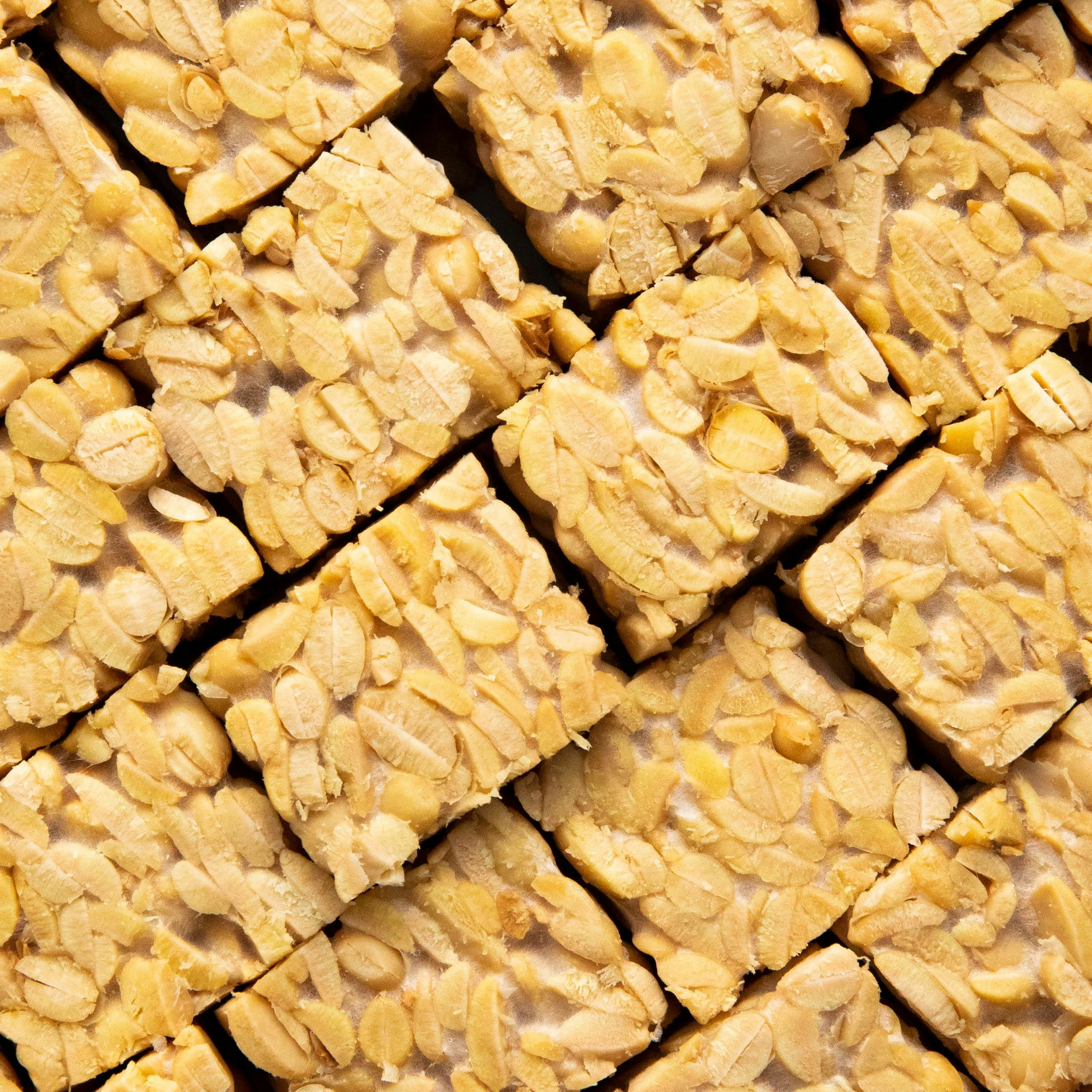 Soy products 
Soy products such as tofu, tempeh, edamame, and soy yoghurt help to promote muscle growth and recovery, thanks to their high-quality protein quantity per serving.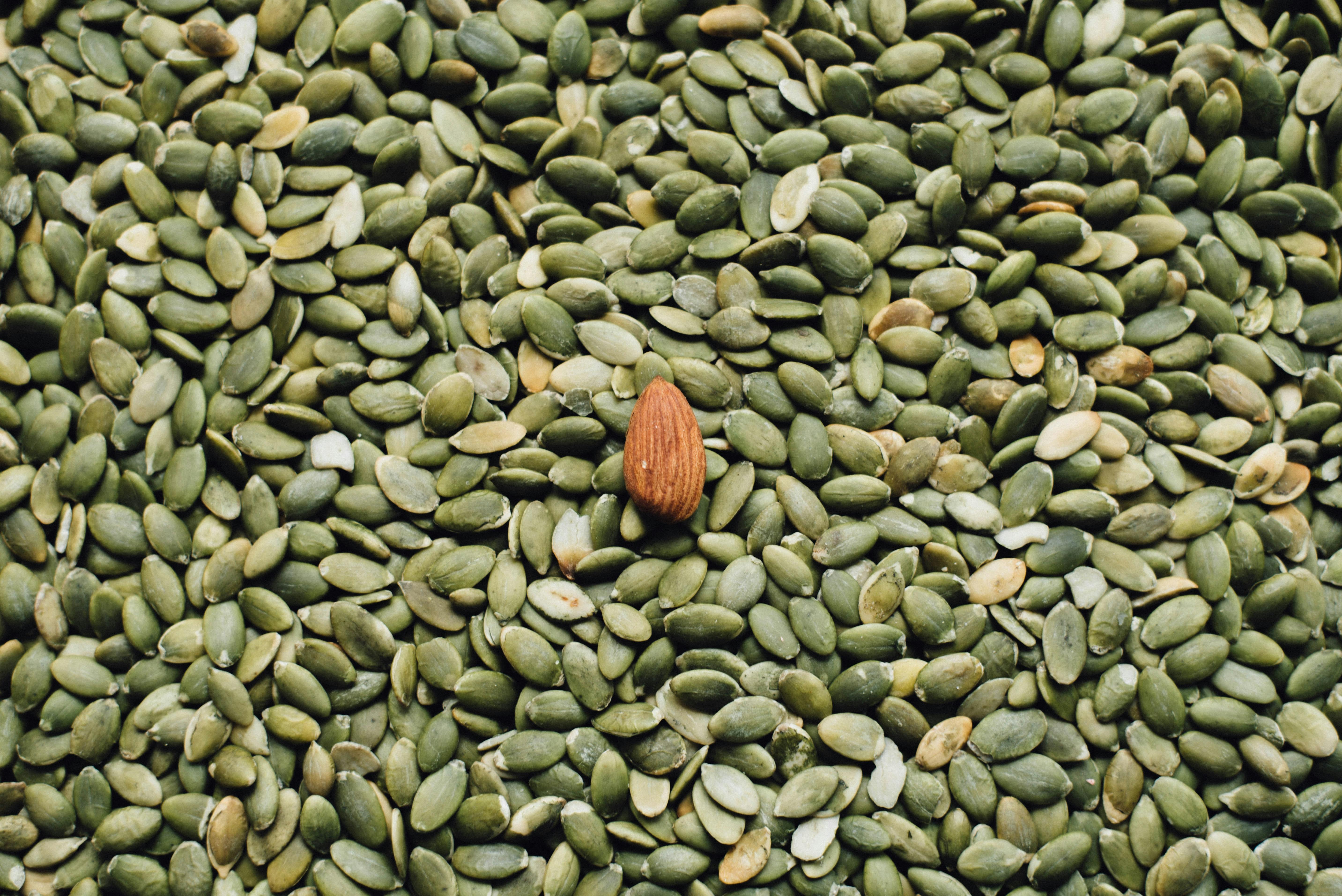 Seeds 
Seeds (i.e., flaxseeds, pumpkin seeds & sunflower seeds) help provide your body with a good source of protein. But the seed that trumps them all? Chia seeds. These powerful little seeds are also a natural inflammatory, helping to reduce any inflammation caused during a workout, which in turn serves to speed up your post-session recovery time.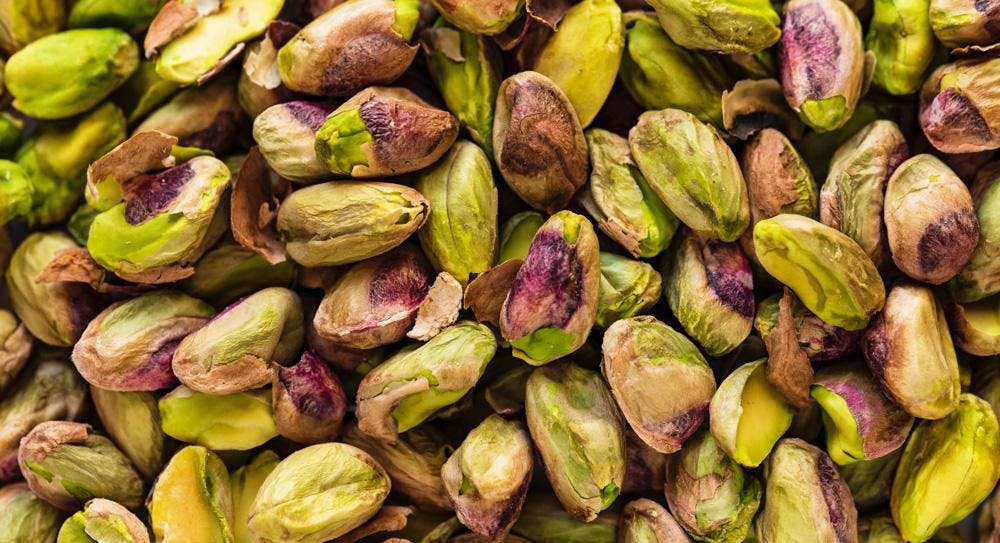 Nuts 
Whilst nuts don't exclusively fit into the carbohydrate or protein profile (although they do offer up a good serving of protein), they're a great and healthy source of fat - another macronutrient not to be missed off your refuel list. They should be your go-to snack after lower intensity style workouts (such as yoga or pilates), in which fat is your body's main fuel source.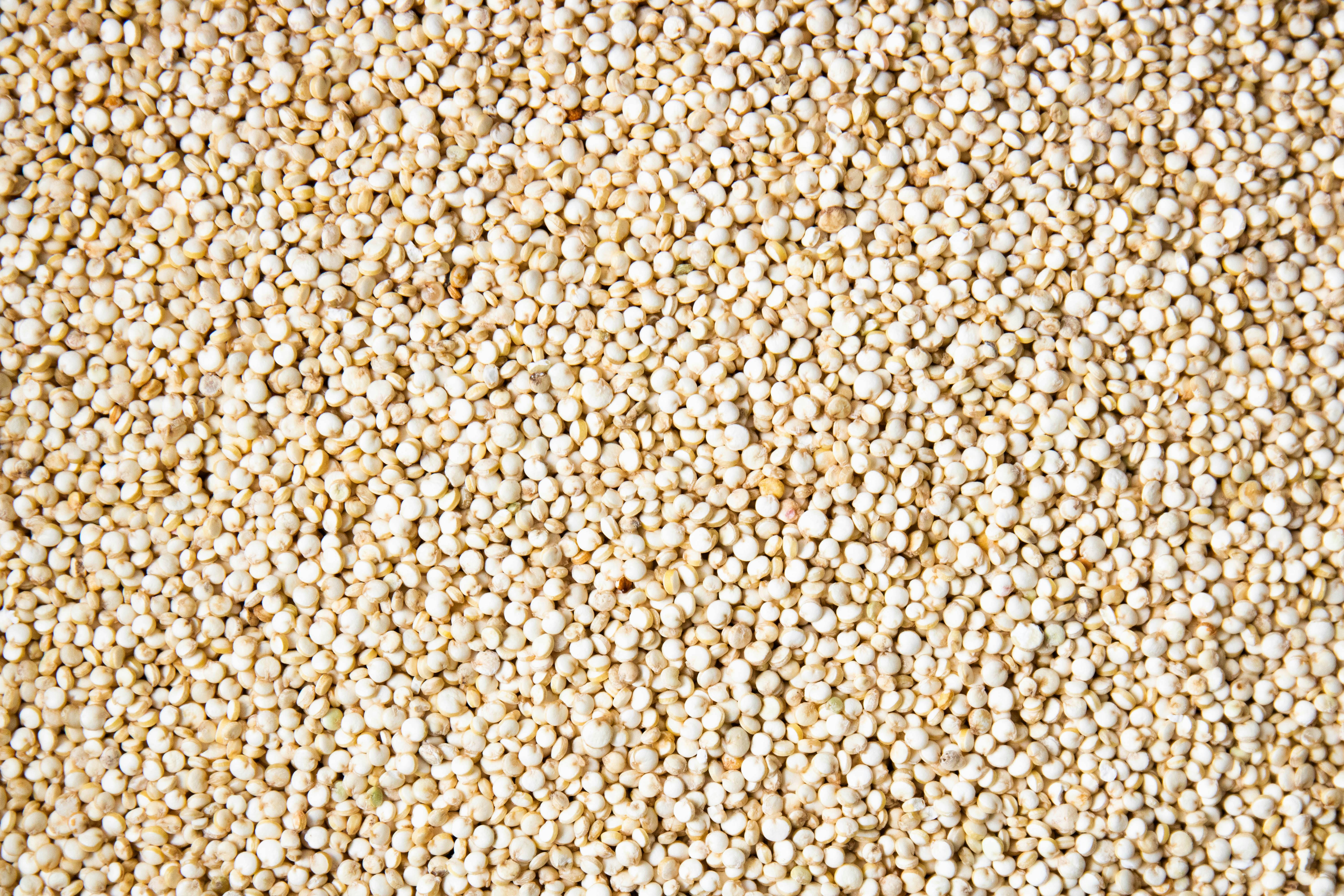 Whole Grains
Whole grain carbohydrates such as rice, quinoa, and oats, are essential to refuel your muscle's energy stores. Opting for wholegrains over refined carbs is important as they offer up a slower release of energy, which both keeps you feeling fuller for longer and helps to regulate blood sugar levels.
The best post-workout recipes for vegans: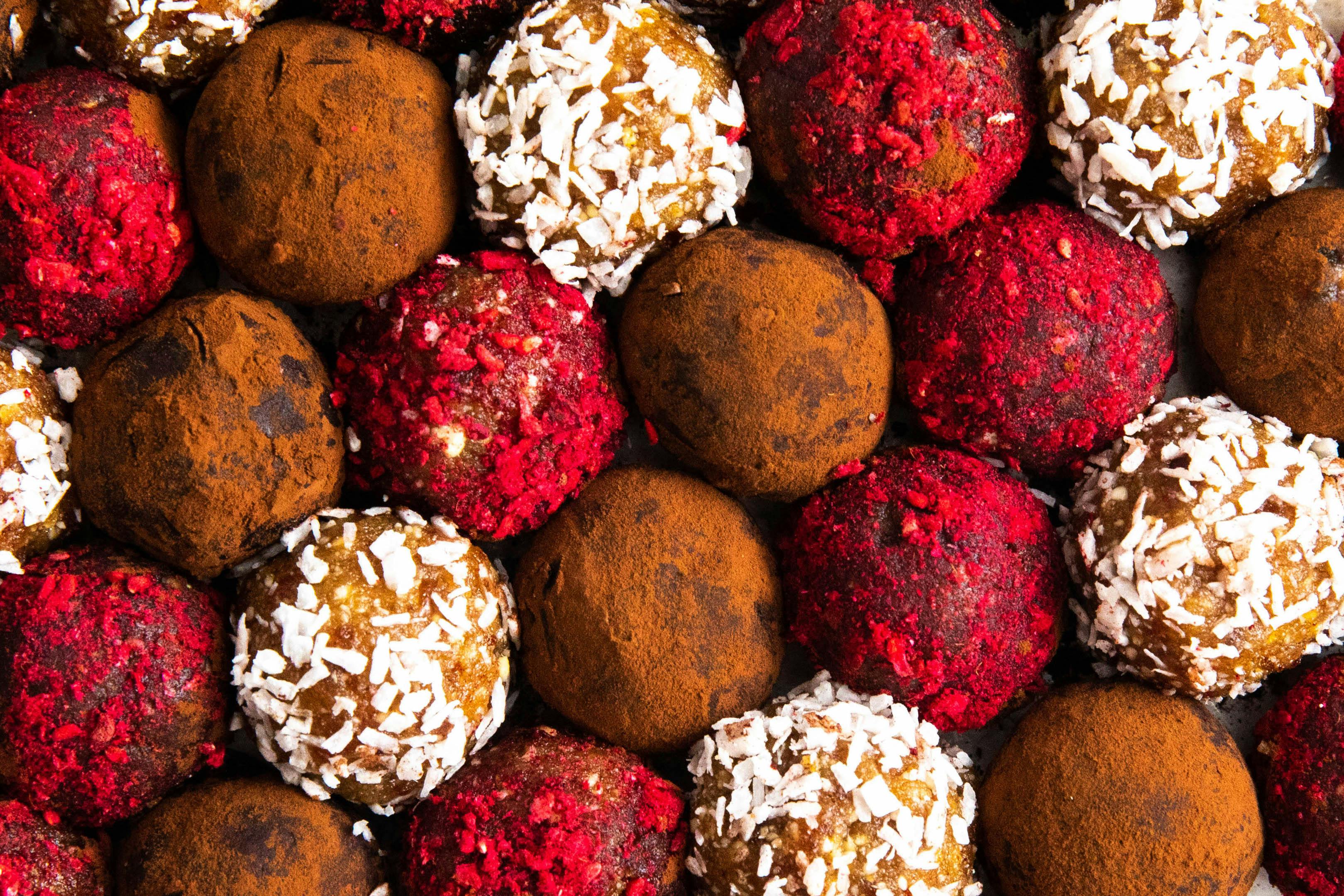 Our Power Balls are a great post-workout treat. Loaded with everything you need to recover, you get your carbs from the Medjool dates, and protein and healthy fats from the nut combinations. Make these on the weekend to fuel your week ahead. Can we add a point about how long they keep for?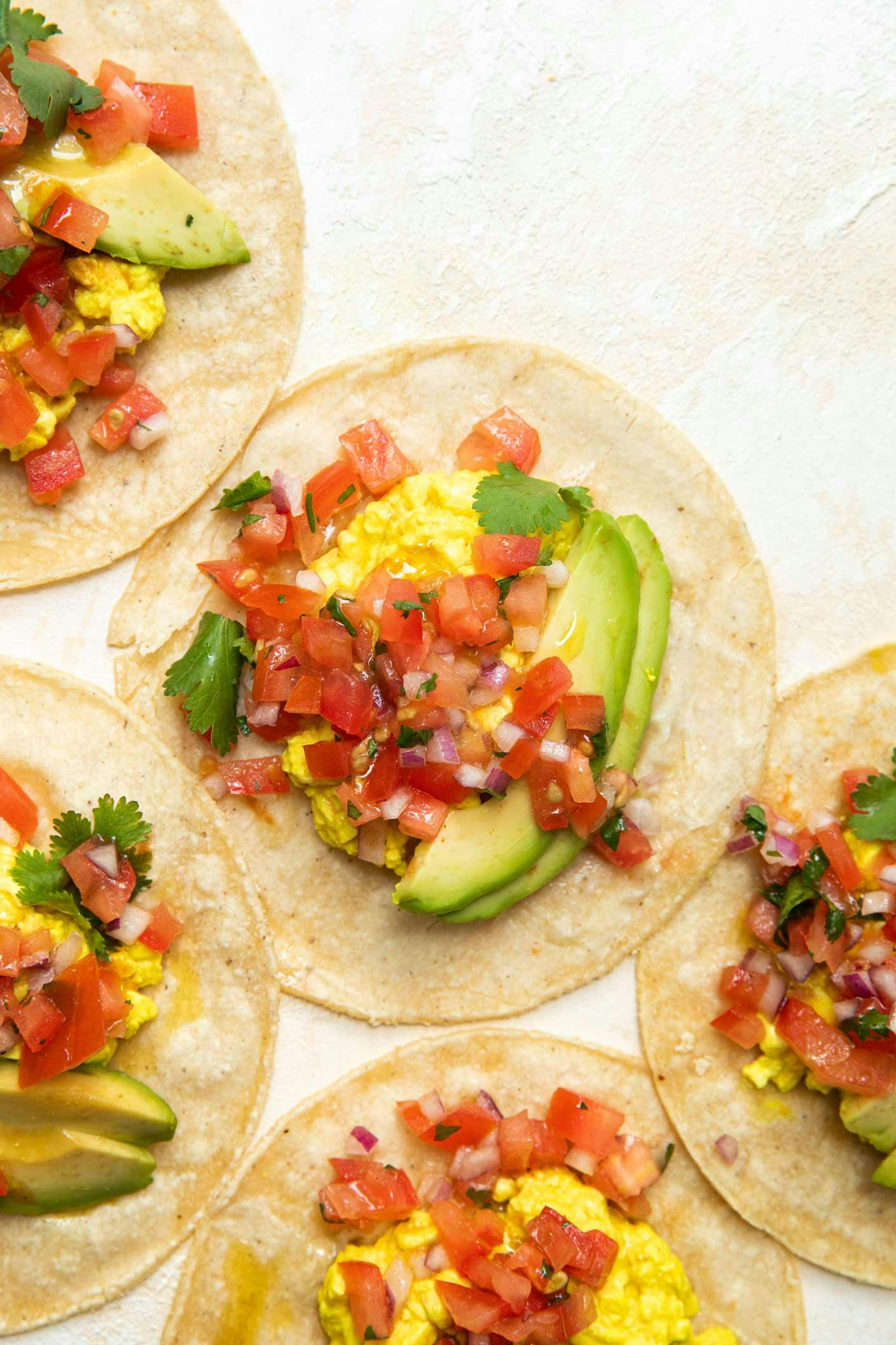 To those who start their day with a work-out, we salute your willpower (and envy you ever so slightly). Try our Vegan Breakfast Tacos after a morning workout. Not only are these incredibly tasty and protein-filled thanks to the scrambled tofu, but they're also loaded with micronutrients. Tip: the more colourful your plate, the better!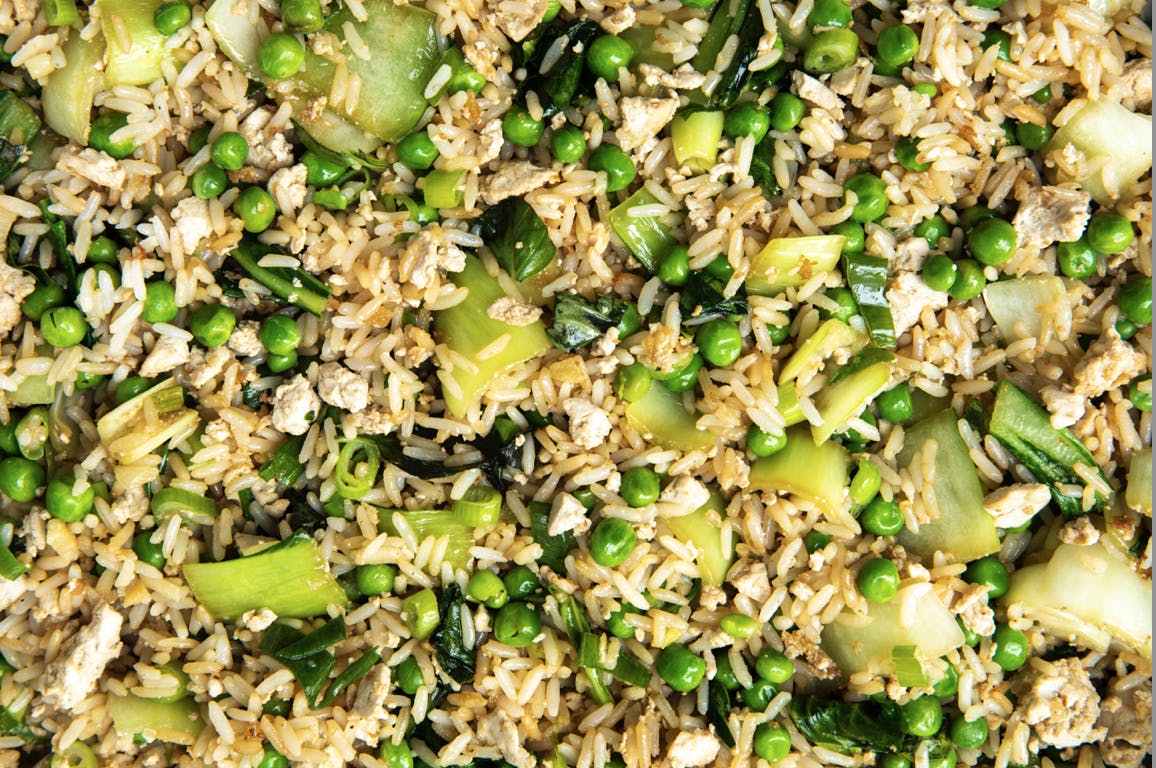 Not only is this Vegan Crispy Fried Rice great for using up leftovers,, it also delivers all the protein and carbs needed post-workout. I'd recommend having this after a run, to sufficiently replenish your muscles energy stores.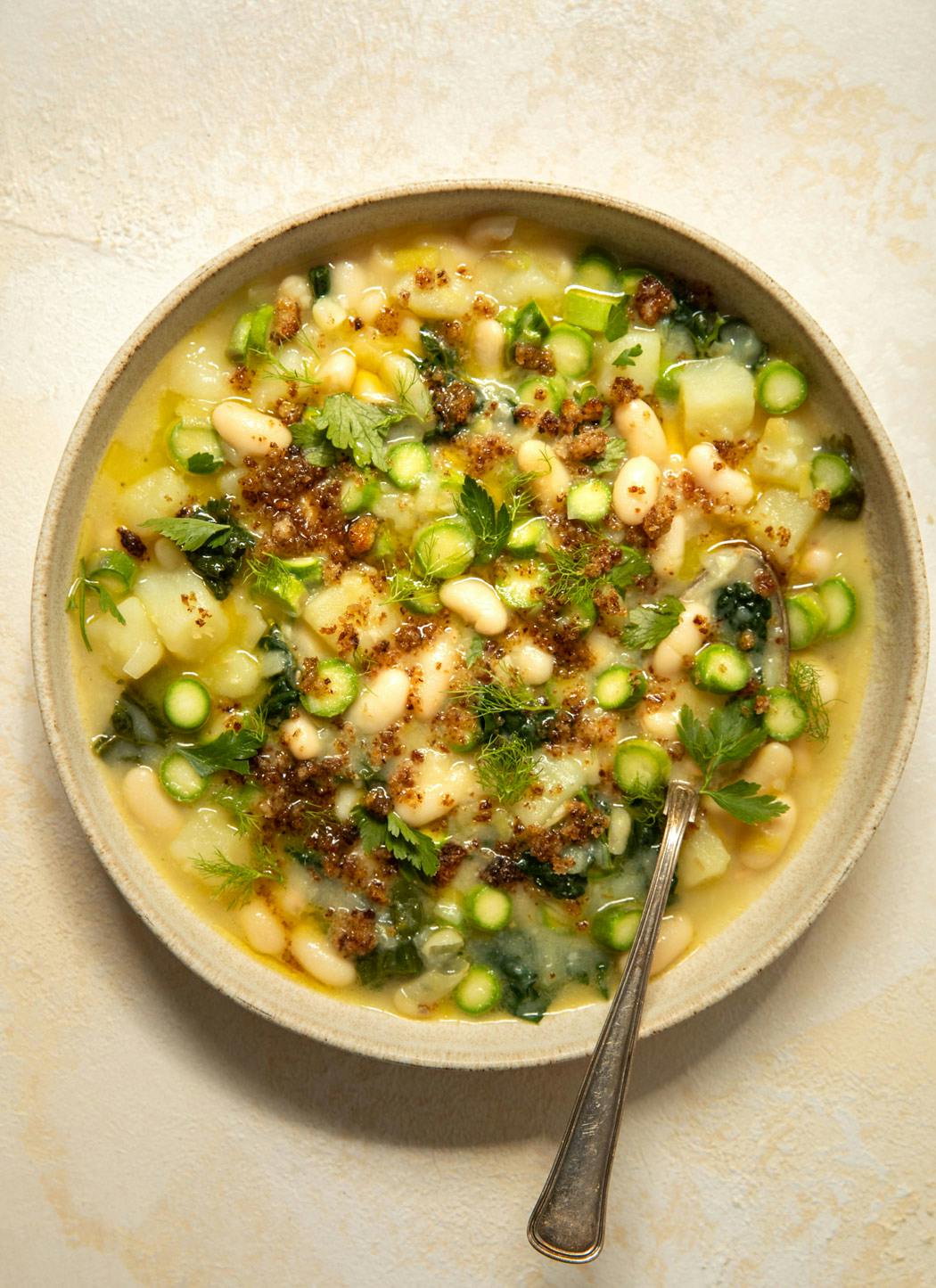 Our Any-Bean Spring Stew will both refuel and rehydrate you after a workout. It's easy to underestimate how much water is lost through exercise as it's not easy to measure, so refuelling with a healthy soup/stew is great to replenish those electrolyte levels.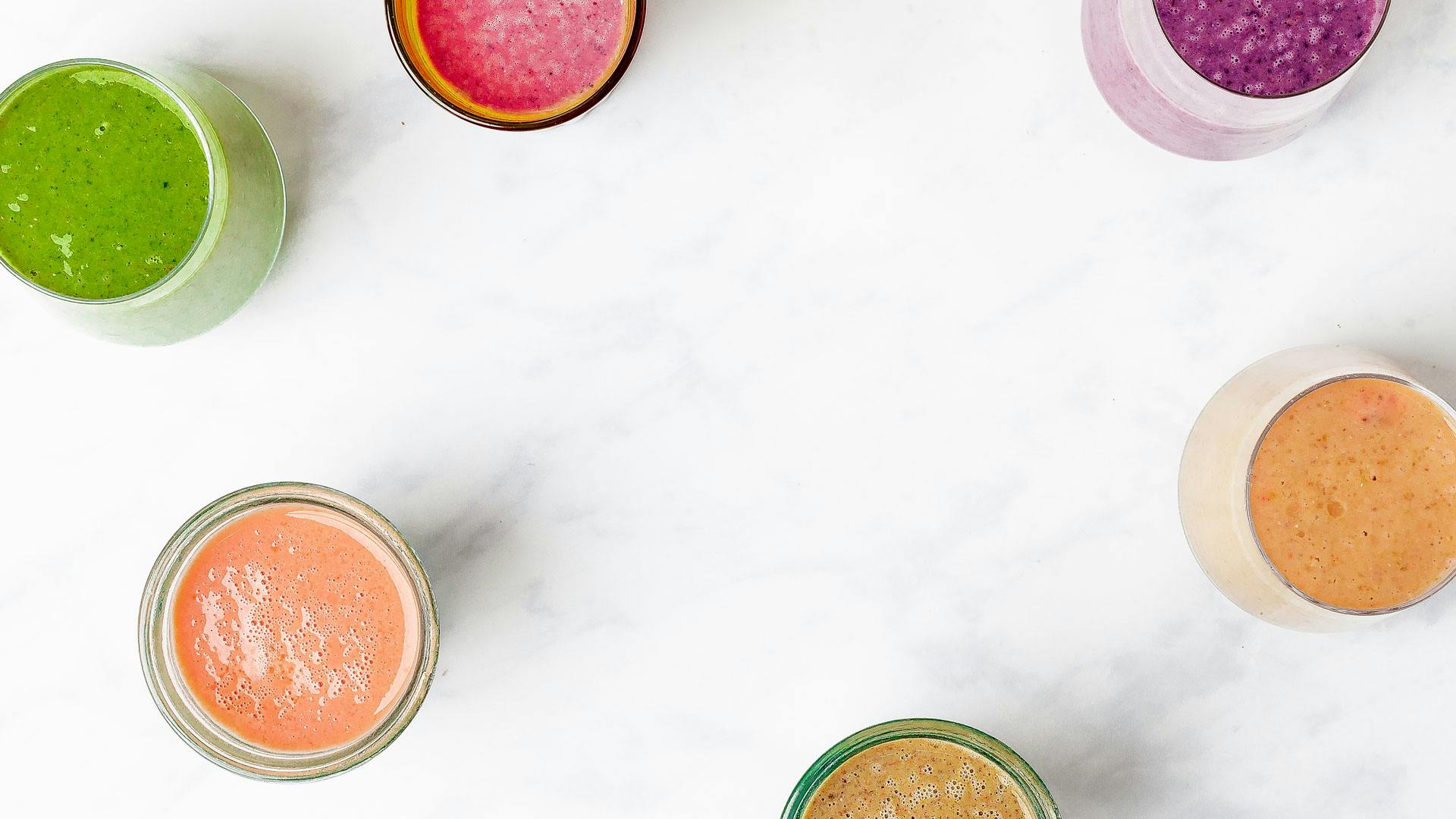 Try making a fruit smoothie with your favourite plant-based milk, and an added tbsp of peanut butter for good measure (and an extra hit of protein). Our new smoothie range is great to have on hand for a speedy snack and nutrient hit. 
Do I need a vegan protein powder?
Vegan protein powder is great if you're tight on time or are struggling to consume enough protein through whole foods. It's a convenient way of ensuring you're keeping your protein intake high, but it's by no means essential. When deciding on a protein powder, here are some things to look for:
Ideally, most protein powders would provide between 15-25g of protein per serving
Choose products which are either unsweetened or sweetened naturally
A mix of pea and brown rice protein is a great combination
Check out our guide to the best vegan protein powders available here. 
Want a speedy post-workout meal loaded with those all-important plant-based protein and carbohydrate sources? Check out our chef-prepared vegan meals which are delivered directly to your door. 
---
By Emily Neill
Emily is our Content and Community Assistant by day, and qualified PT by… later that day. She couldn't live without exercise (makes sense) so can usually be spotted in her favourite spin class, with our Three Mushroom Risotto for afters. 
---
Let us take care of dinner
We help to make eating more plants easy and delicious. Fancy letting us take care of dinner? Check out our delicious meals here.