Many people decide to switch to a plant-based diet because nature's pantry is so big, and it's not a case of cutting anything out, but adding to your options.
The same is true when it comes to chocolate. For anyone out there wondering, chocolate can very easily be vegan. 
Glossary 
Cacao –, the unroasted beans from the cacao pods
Cocoa –, the cacao bean after it's been roasted and usually ground
The term cacao has also been extended to refer to raw, and vegan-friendly chocolate, generally free of additives and minimally processed. But purely plant-based forms of chocolate have thrived again in more recent times, with widespread availability and flavours, shapes and sizes! 
Fairtrade 
Fairtrade means the trade between brands in developed countries and farmers in developing countries is always fair in its pricing and payment to the producers.
With the price of cacao pods having dropped dramatically in recent years, paired with the continued increase in demand for chocolate,; cocoa farmers understandably have it tough. By choosing fairtrade, you're helping make the chocolate industry more sustainable with each and every mouthful. And with that second bite, you helped make the lives of cocoa farmers that much better too.
Our top vegan dark chocolate brands
Here's some of the best vegan chocolate available in the UK today (thank us later).
Booja Booja, hazelnut chocolate truffles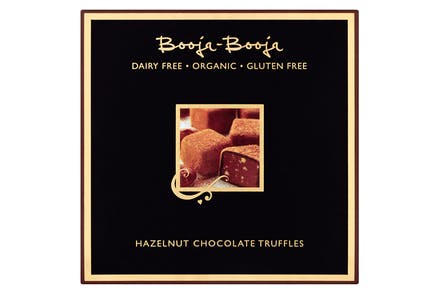 Crunchy, rich and oh so slightly bitter. The ultimate grown-up mouthful. Ethical, but not certified fairtrade.
NOMO, dark chocolate bar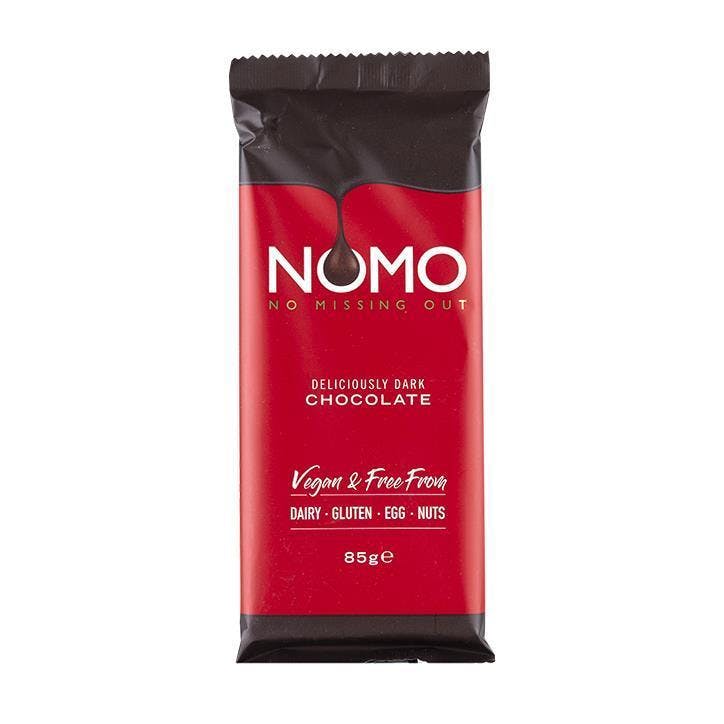 A handy on-the-go bar. Inexpensive and readily available. Again not certified fairtrade, but they use only Rainforest Alliance Certified™ cocoa.
Green & Black's, velvet edition dark chocolate roasted almond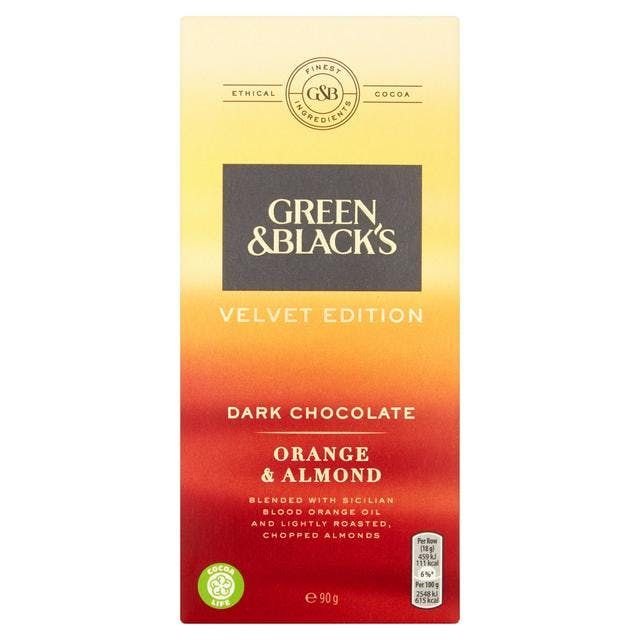 A household name keeping up their reputation. Smooth and irresistible. Extensive fairtrade collection.
Hotel Chocolat, vegan chocolate hamper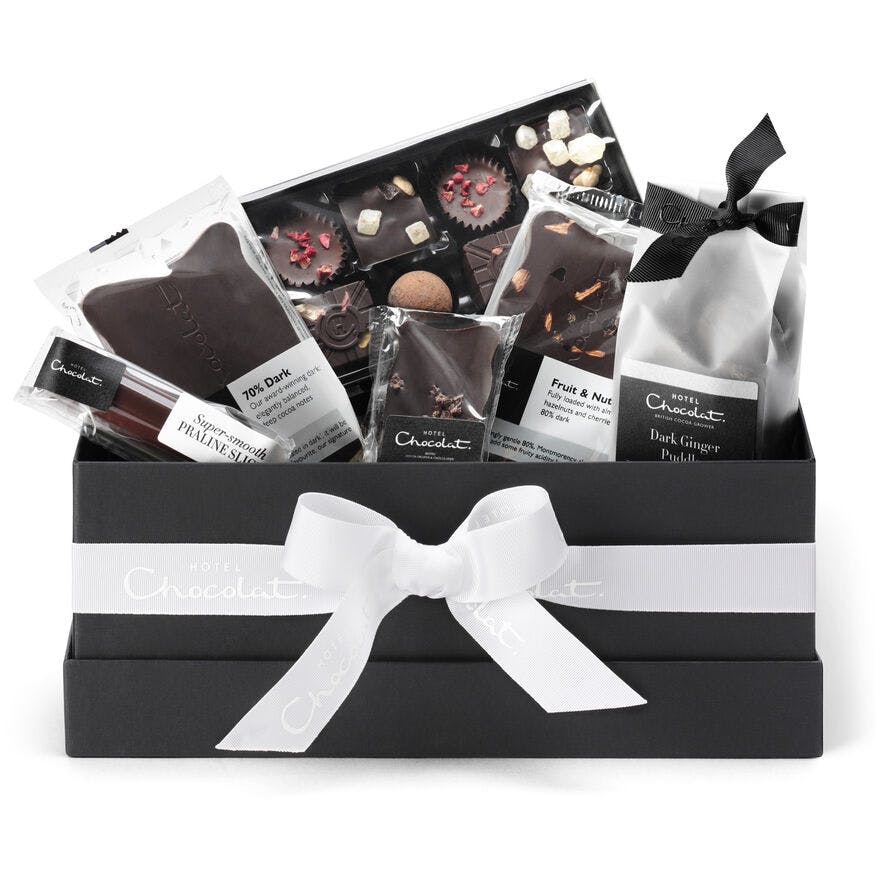 Why not go all out and get Hotel Chocolat's entire vegan range in one handy hamper?! Due to their extensive cacao farms, they're not eligible for fairtrade status (smallholdings only).
Tony's Chocolonely, fairtrade dark almond sea salt chocolate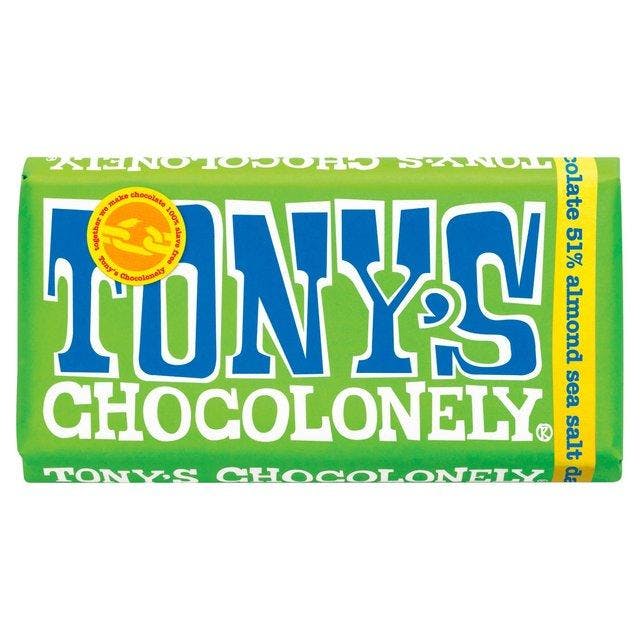 A new favourite to most supermarkets. But did you know that their dark almond sea salt chocolate is fairtrade and vegan? Carries the fairtrade marker.
The best vegan chocolate recipes
Hungry for more after reading this? Well, why not try your hand at our gooey vegan brownie cookies, our sumptuous vegan hot chocolate or our mega vegan bounty bars?   
Let us know your favourite vegan dark chocolate brands in the comments be