Lifestyle
Announcing allplants' Series B funding: a game-changing step towards a plant-based future
4min read
We're excited to announce that allplants has raised a record-breaking investment round from a team of exciting food lovers and brand builders who share our mission and vision of a plant-based future.
When we launched allplants five years ago, vegans loved us. But if you weren't veggie, vegan or baulked at the thought of trying to eat less meat, you probably thought we were mad. I get it. I grew up in North London and come from a Greek Cypriot background – where if you turn up as a veggie, you're offered lamb. Five years ago, as a plant-curious eater, it was easy to feel like you were in a tiny minority. 

Today, two-thirds of our customers are people who sometimes eat meat, eggs or cheese. Whether for their health, our environment or as a stand against industrial animal agriculture, more and more people are making plants the stars of their plate. And it's for that very reason that our team is building a feast of easy, delicious food in the allplants kitchen. 
It's also thanks to these plant-curious people that we can today announce another big moment in the allplants journey –our record-breaking £38 million Series B financing. 🎉✌️🌱
As I write this, over an allplants dinner of Teriyaki Udon, I'm joined by tens of thousands of diners from Dundee to Dorset. To each and every one of our customers, I want to say an enormous thank you for your belief, support and, in some cases, backing through our crowdfunding campaign last year. We couldn't do anything without you!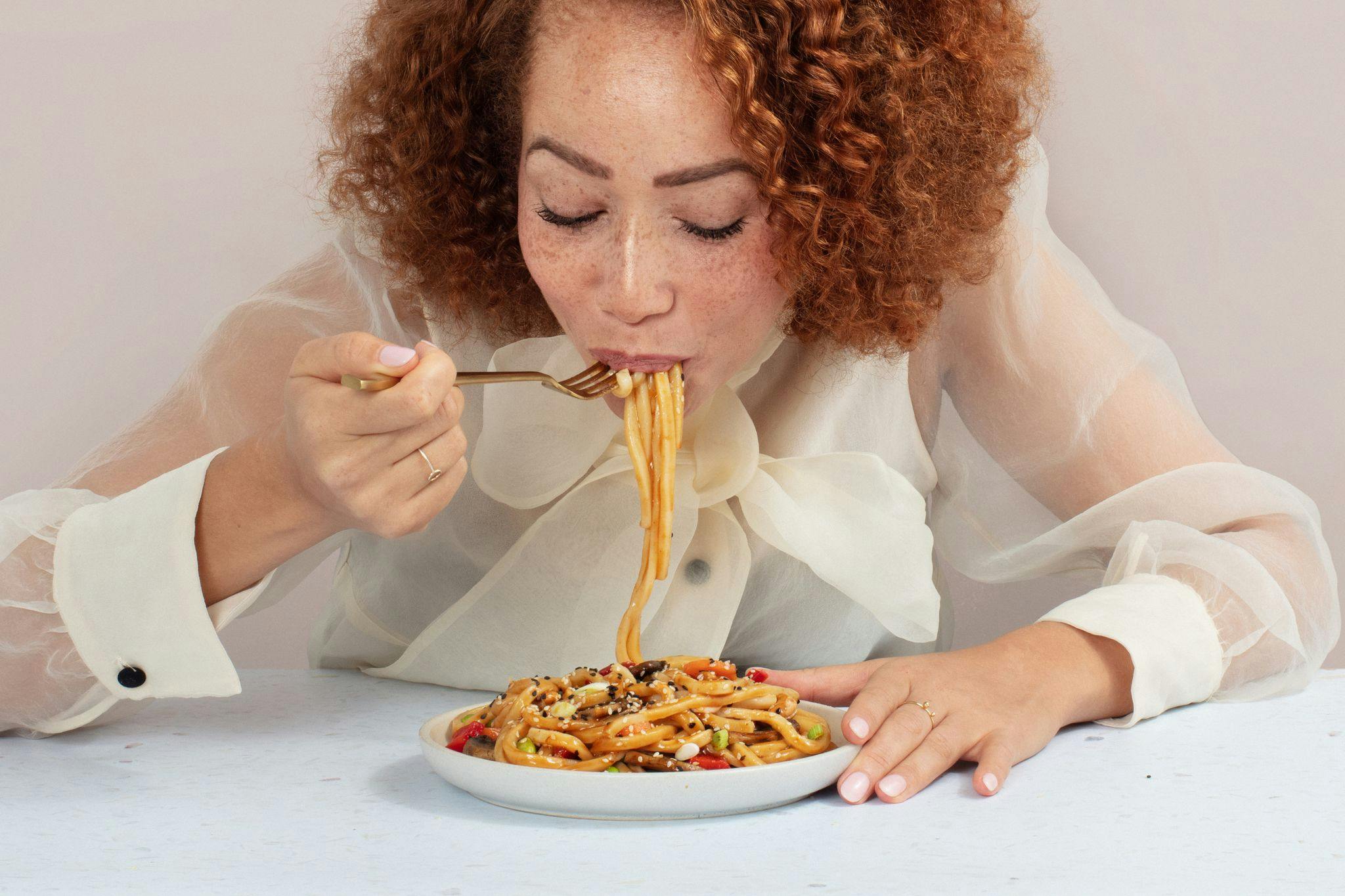 So, with this major milestone, I want to explain how the funds will be used:
Inspiring more plant-curious eaters – We know trying to cut down on meat and dairy isn't easy for everyone. And at allplants we want to make it easy to try, and ultimately, easy to love. After all, the more plant-based plates, the better for the planet. With 55% of Europe's adults already looking to reduce the meat, dairy and fish they eat, that's a lot of plates to fill, so we'll be using this investment to inspire, serve and delight more plant-curious peeps.


Hiring more superstar talent – I've been astonished by the energy of the allplants team over the past few years. We are, and will remain, defined by the brilliance of our people. That team needs to grow, from chefs to software engineers, analysts and marketeers. We're a fast-growing food brand and we need top talent focused on our mission. We'll ensure we never compromise our culture or values – the allplants heart is what got us here.


Creating more innovative recipes – Everything we've created and reimagined in our kitchen always starts with you, our community, sharing the food, flavours and memories you want to recreate with plants, without the compromise. We're itching with excitement to keep crafting our menus to reveal what's possible with plants at every mealtime.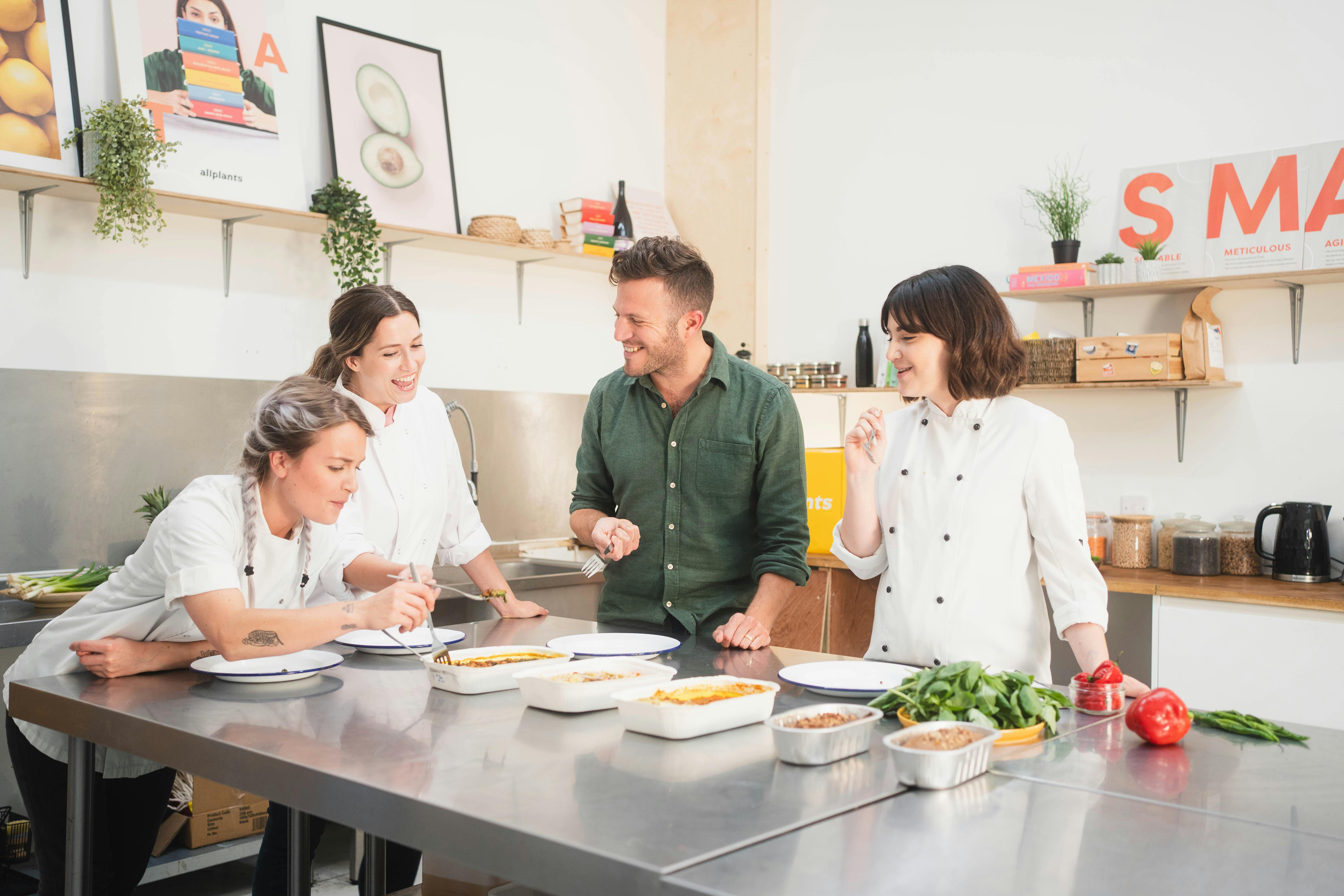 The allplants family has come a long way in a short time. Back in 2016, three of us cooked the first meals in a rented kitchen space in East London, and shipped them to a handful of 'trial customers' (mostly friends and family!) across the country.
Since then, we've grown to 170 teammates, and it's only because of them that I have the privilege of writing this announcement.  Our team's positivity, resourcefulness, sense of humour and shared love to strive for the truly spectacular have made this journey worth every late night, failed experiment, and immovable obstacles we've learned and grown from along the way.

To our expert chefs, our tireless operations and delight teams, our limitless creatives, analysts, engineers and marketeers, and everyone else who's performed three roles at once and smashed it out of the park, thank you.
In under two weeks' time, COP26 begins in Glasgow. A moment where the world comes together to find answers to the climate emergency. We know eating more plants is a massive step we can help everyone make for the environment. The science is clear: switching to plant-based reduces the carbon footprint of your diet by over 80%. The more plant-based plates, the better for the planet, whether that's every meal or the odd one now and then. It's an instant, easy and genuinely impactful change we can all make.
Everyday in the allplants kitchen we cook incredibly tasty plant-based creations. This is the catalyst for everything we do. But knowing that the fight for our planet can be won if we help people make this simple delicious change... well, that makes this journey more exciting and fulfilling than ever. 
Thanks for all your support. 
Peace + plants,
JP 
---
By Jonathan Petrides
JP can always be found hanging out with his friends and family – inside and outside allplants. He started the company with his brother to spread love, smiles and deliciousness – his personal favourite is the Protein Power Bowl. 
---
Let us take care of dinner
We help to make eating more plants easy and delicious. Fancy letting us take care of dinner? Check out our delicious meals here.
Shop now