Lifestyle
6 Things You're Doing Wrong With Your Pasta
5min read
Pasta. The world's most popular comfort food. Also the food that's most regularly mistreated. Here are six things you might be doing wrong when cooking pasta.
1. You're serving your sauce on top of your pasta
This is possibly my biggest pet peeve on the planet and I think I lose a couple years of life every time I see bare pasta topped with a spoonful of sauce - hence it's high place on this list. Pasta should never hit a plate before it has been stirred through a sauce for at least 2-3 minutes. By stirring your pasta through its sauce (whilst still over the hob), the pasta and sauce become one, making it the most transformative cooking process pasta can go through.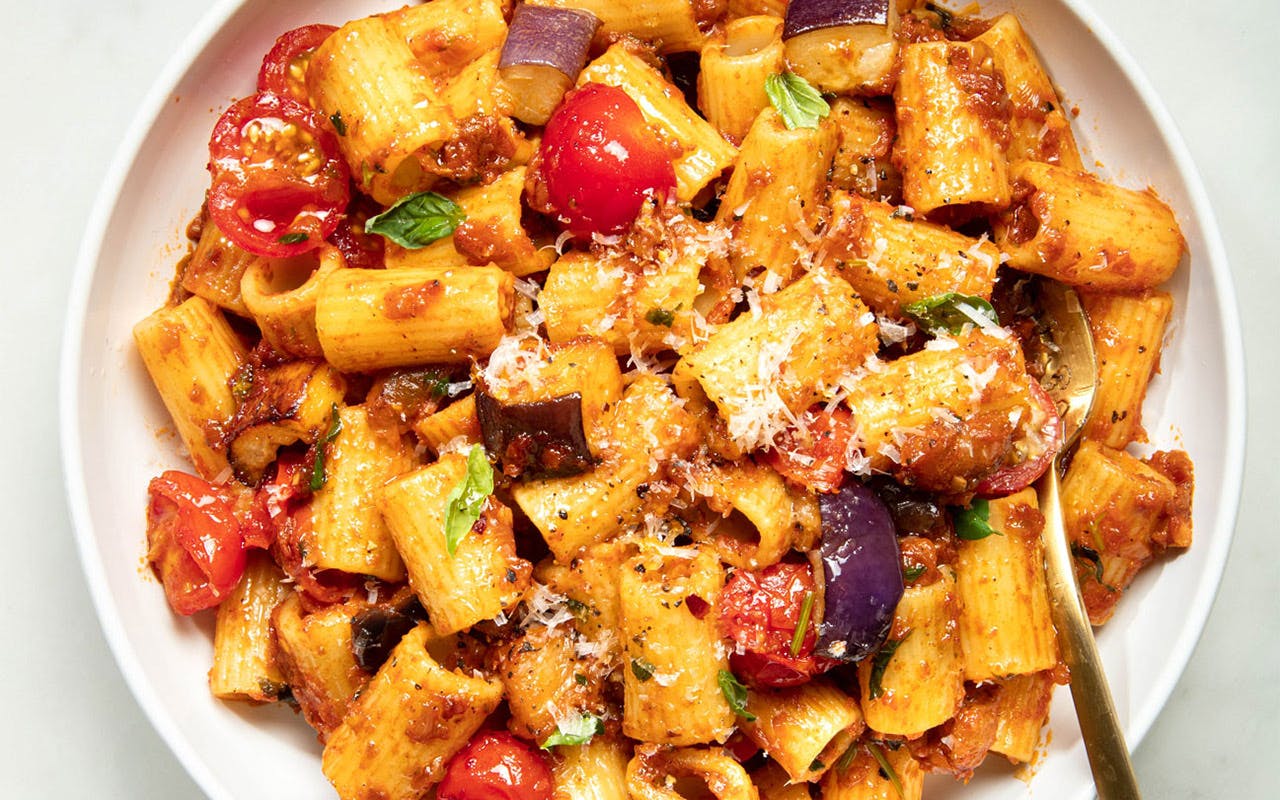 2. You're putting oil in your boiling water
You will never see anyone, at all (ever) putting oil in their pasta water in Italy. I promise the pasta will not stick to the bottom of the pot as long as you stir it occasionally. Reserve that oil for the sauce (see below).

3. You're not using enough oil in your sauce
Speaking of oil, you need to use more of it in your sauce. Olive oil is responsible for the richness, depth and flavour that you taste when you're eating pasta in Italy. It should never be skimped on, especially when making plant-based sauces, which are naturally low in fat due to the lean nature of vegetables. Add more olive oil than you think you need whilst cooking your sauce, and drizzle your pasta with extra virgin olive oil once it's plated - you will never look back, I promise.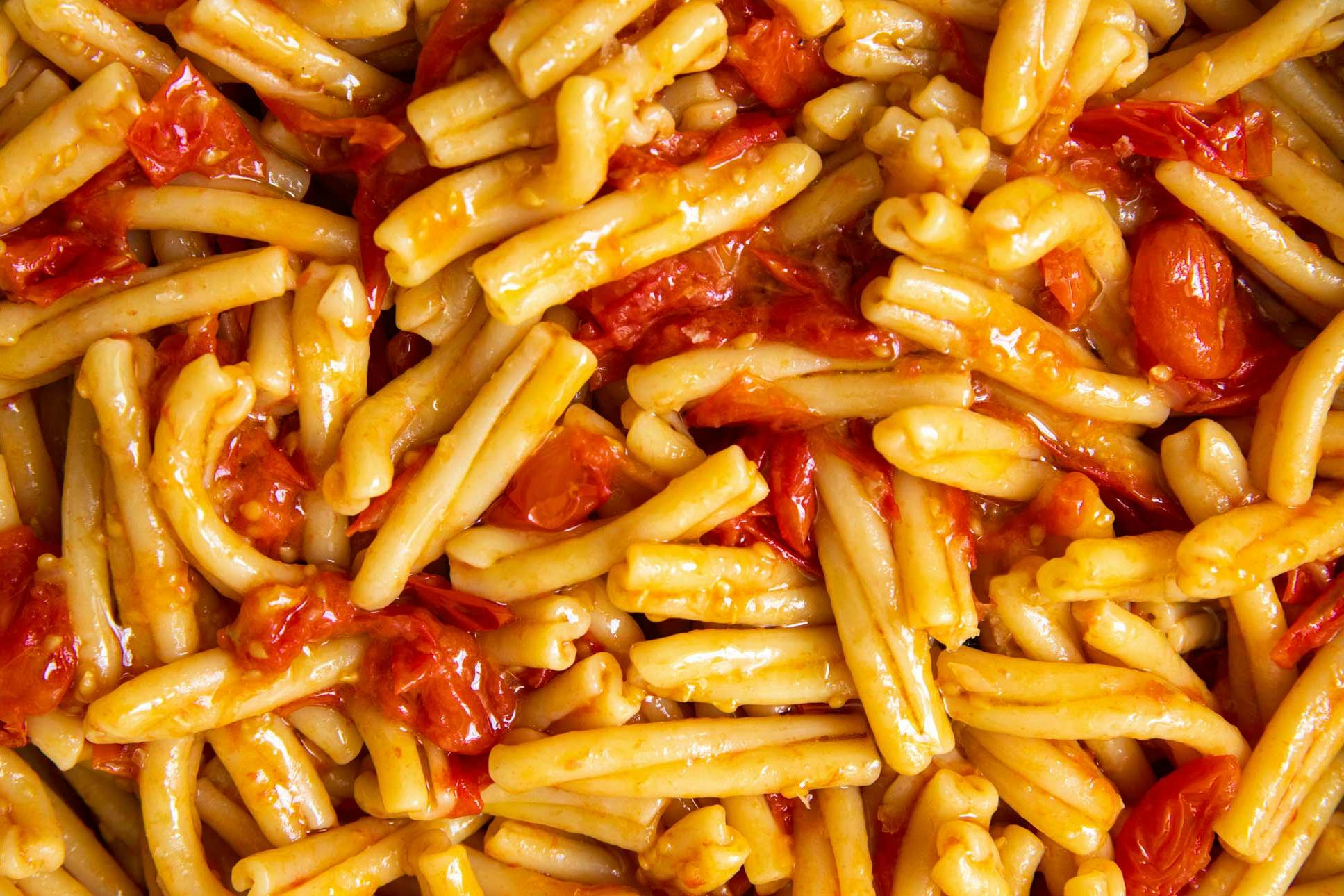 4. You're not salting the pasta water enough 
Correctly seasoning your pasta water (as well as your sauce) is the key to a flavourful and satisfying plate of pasta. Although the saying "as salty as the sea" is commonly used for how salty your pasta water should be, having cooked pasta with sea water before, I find that's pushing it a bit. I prefer to think of it as "salty as soup", in that it should be seasoned and flavourful to sip. 

5. You're throwing away your pasta water
Repeat after me, "I will always save at least a mug-full of pasta water right before draining my pasta". Better yet, use tongs or a large slotted spoon to transfer your pasta into your sauce directly without draining it, so you never run out. Adding a ladleful or two of pasta water when stirring your pasta in your sauce, magically thickens the sauce and helps it become glossy and creamy - without having to add cream or cheese - thanks to the starches in the water (that were released while the pasta boiled). That simple process will completely change the way your sauce tastes and feels.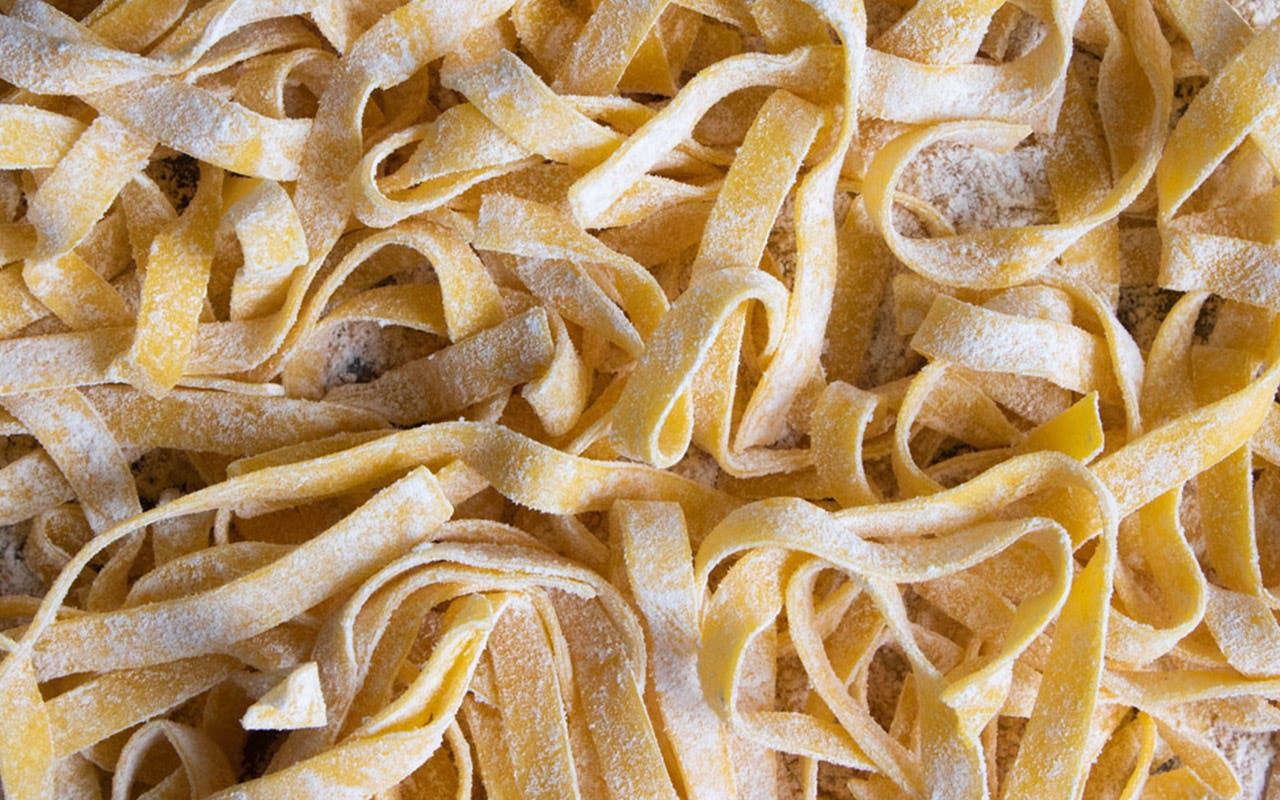 6. You're using the wrong shape with the wrong sauce
Whilst preparing pasta shouldn't be a stressful process, it's important to put a little thought into which pasta shape you pair with which sauce. Here are the general rules I go by. Tagliatelle and pappardelle suit ragu based sauces best, like our vegan bolognese. Pasta shapes like fusilli and trofie tend to suit light sauces like pesto best, as the sauce can easily cling to all of its twists and edges. I find shapes like rigatoni, mezze maniche and paccheri generally suit most sauces, but strive with heartier and abundant sauces (that sneak into the middle of each piece). Long and thinner shapes like spaghetti and linguine pair well with light sauces like aglio e olio, cream based sauces and simple tomato sauces. Oh, and as a general rule, there is no occasion in which smooth penne (penne lisce) should be used. They are also a pet peeve of mine. If you still have some important shape related questions and need a more in-depth guide to the best pasta shape and sauce pairings, head to this article.
---
By Valentina Concordia
Valentina is our Food Editor, who dreams up our tasty dishes and recipes for our social channels. She has loads of experience cooking up a storm in Italian kitchens, so it's no surprise she can't live without good-quality olive oil (don't come between her and her olive oil) and fresh pasta.
---
Let us take care of dinner
We help to make eating more plants easy and delicious. Fancy letting us take care of dinner? Check out our delicious meals here.