Lifestyle
The Best Pasta Shape And Sauce Pairings
2min read
Planning a pasta dish that would make a pasta expert/nonna proud? Here is a guide to pairing pasta shapes to sauces so your dish is a certified success.
For Butter/Oil Based sauces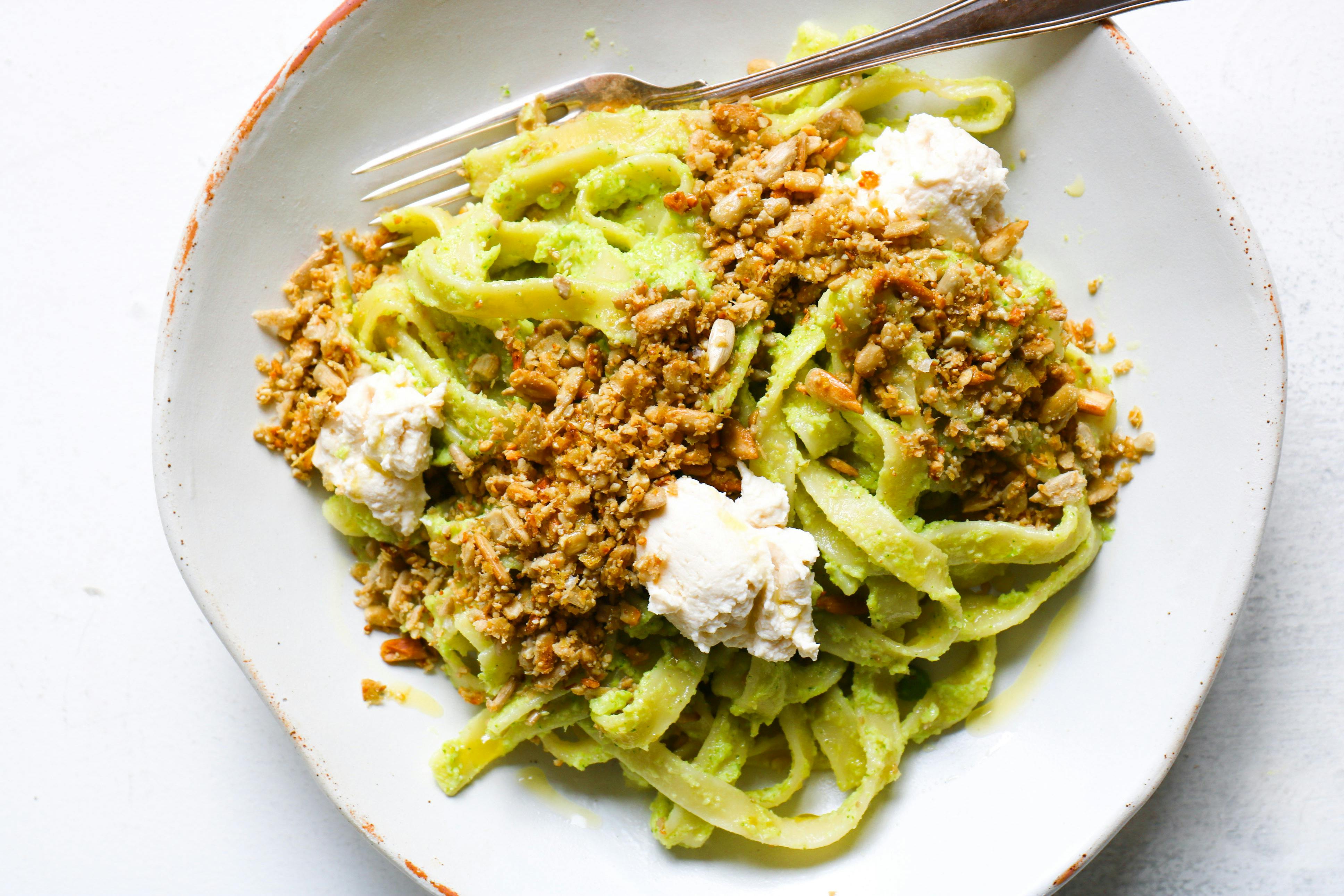 Pasta shapes that have a (plant) butter or oil-based sauce work great with long, slightly thinner pasta like linguine, capellini (angel hair) or spaghetti. This is so these slightly thinner sauces can evenly coat every pasta string evenly. A great example of this would be aglio e olio or pesto pasta.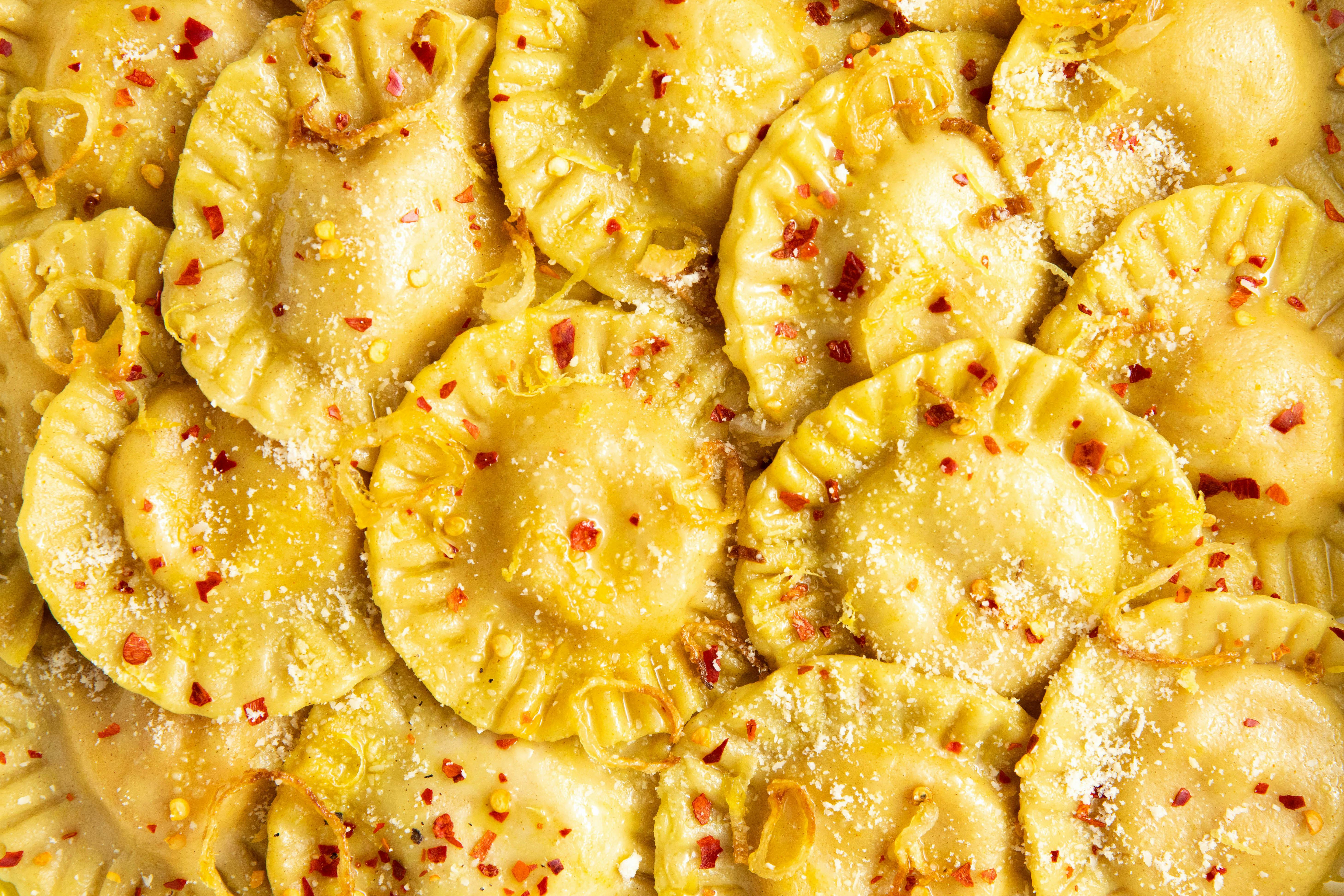 As well as this, stuffed pasta such as tortellini or ravioli are also great in simple oil based sauces, so as not to overpower the filling in the pasta with heavy tomato-based ragus. Fragrant oil-based sauces like sage butter or garlic chilli oil compliment the mixture of the filling and create a delicious dish with a balance of flavours. 
For tomato/meat(ish) sauces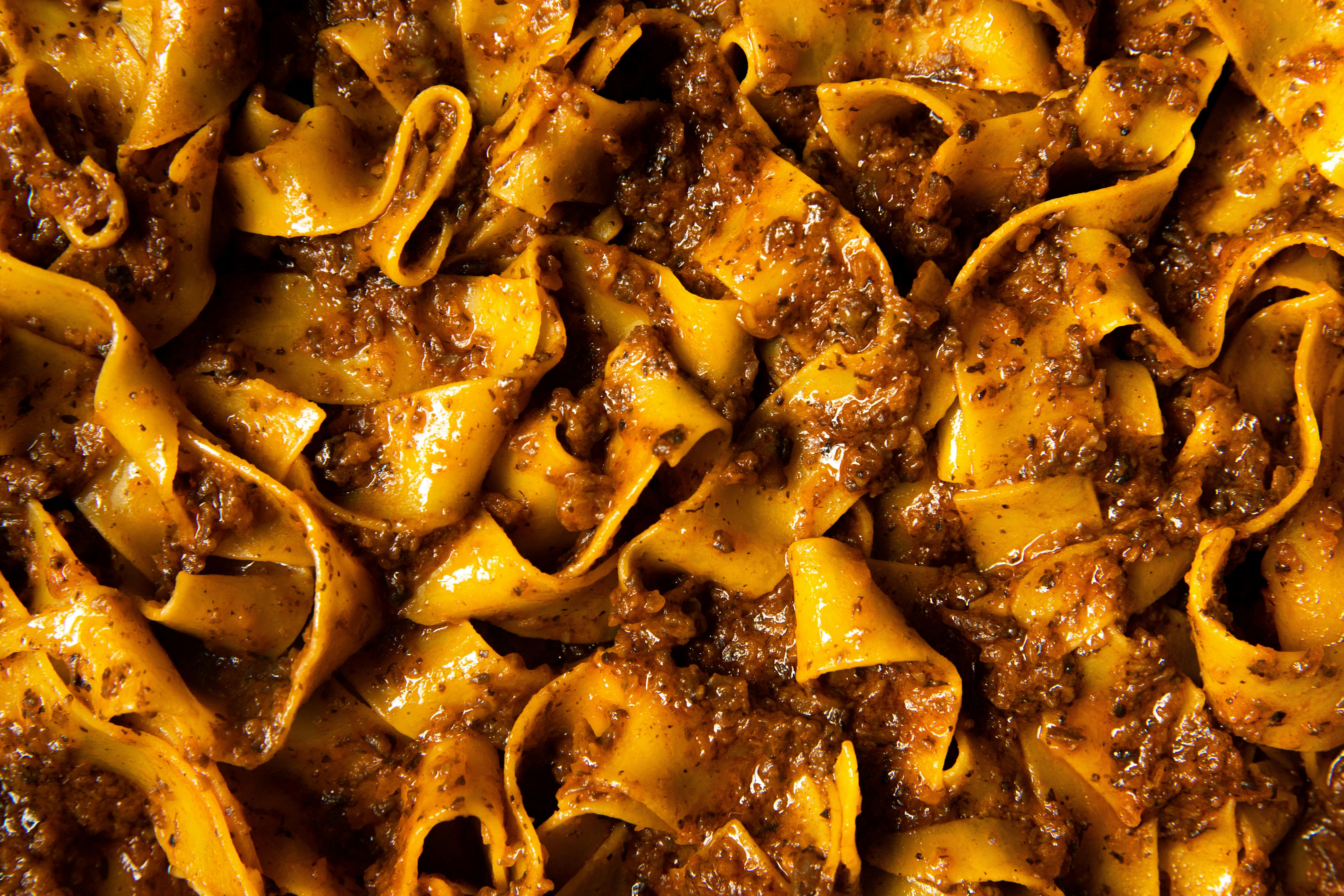 For a good meat-based sauce, thicker pasta with big surface areas is great. Think pappardelle or tagliatelle; they are able to take on the variety of bold flavours and textures found in thicker, heartier pasta sauces.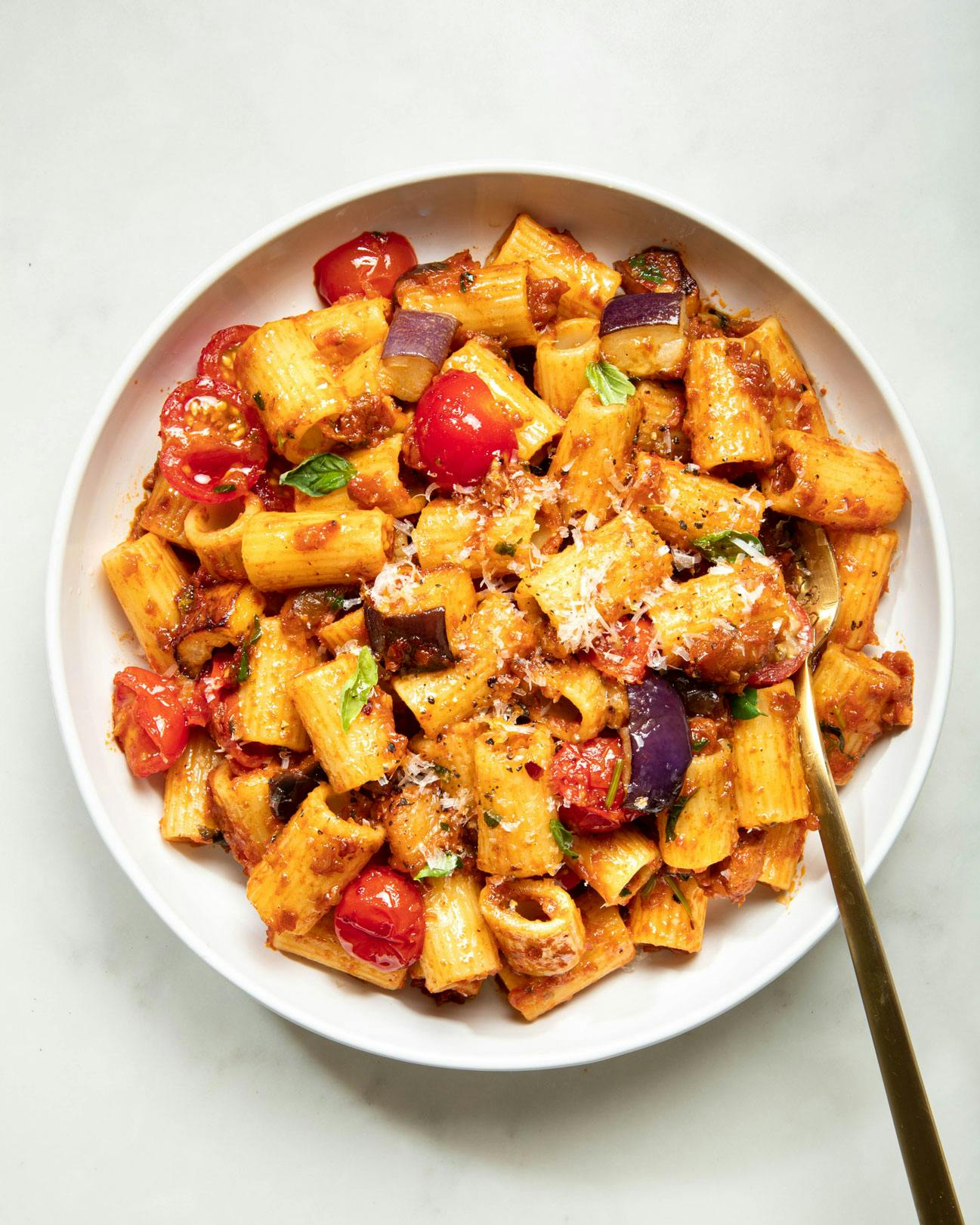 Other long pasta like spaghetti, pici and bucatini are also commonly used with tomato-based sauces. However, tube pasta shouldn't be overlooked; penne or rigatoni also do a great job as a vessel for the sauces, ensuring you get a punchy hit of your ragu in every mouthful. Dishes like pasta alla norma are a great example of this. 
For creamy, cheesy sauces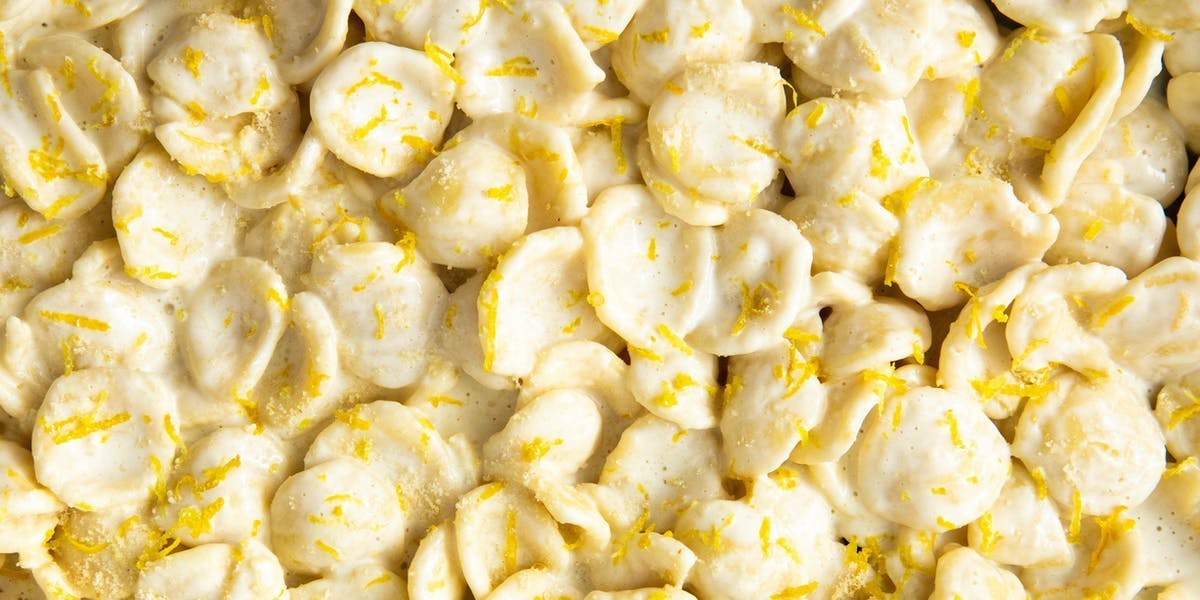 When it comes to creamier, rich sauces, shell pasta is often the way. But there's more out there than macaroni, of course (though we'd never say no to a bowl of that). Short pasta shapes like orecchiette, penne, and conchiglie are delicious paired with creamy sauces, like this creamy lemony number, or cacio e pepe style sauces.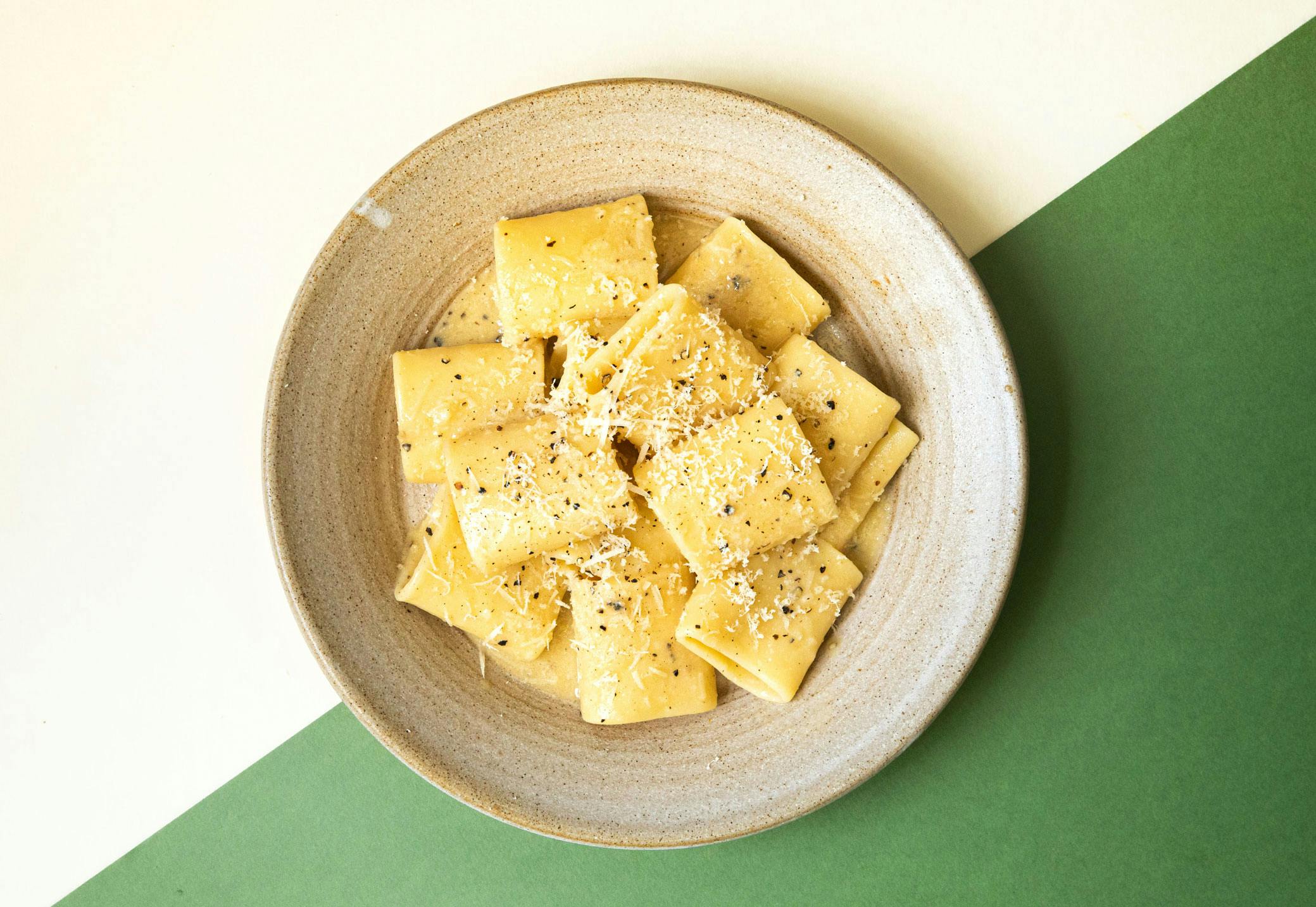 However, longer pastas with a bigger surface area can again be a great vessel in creamy dishes. Linguine and fettuccine are often used in cream-based seafood sauces and, to keep it plant-based and absolutely delicious, mushroom sauces.
Let us know which combinations you want to try!
---
by Toni Olukiran
Toni is one of our lovely Content Marketing Assistants, and when she's not writing posts about everything from Jamaican cooking to vegan champagne, she's making a Spotify playlist (she was at 200, at her last count) or playing tennis in the park.
---
MORE GREAT READS
Let us take care of dinner
We help to make eating more plants easy and delicious. Fancy letting us take care of dinner? Check out our delicious meals here.