Lifestyle
Vegan Sweets: The Best Plant-Based Pic 'N' Mix
by Laura Barns
4min read
Is there anything better than tucking into a bag (or gigantic box) of old school vegan sweet favourites? The answer is absolutely not.
There are so many amazing vegan sweets on the market now, meaning that missing out is not an option anymore. And if you're missing some childhood sweet shop favourites, you'll be pleased to know that there's now an abundance of vegan pic 'n' mix out there now. No, seriously! Here's a collection of some of my tried-and-tested companies changing the vegan sweets game in the UK.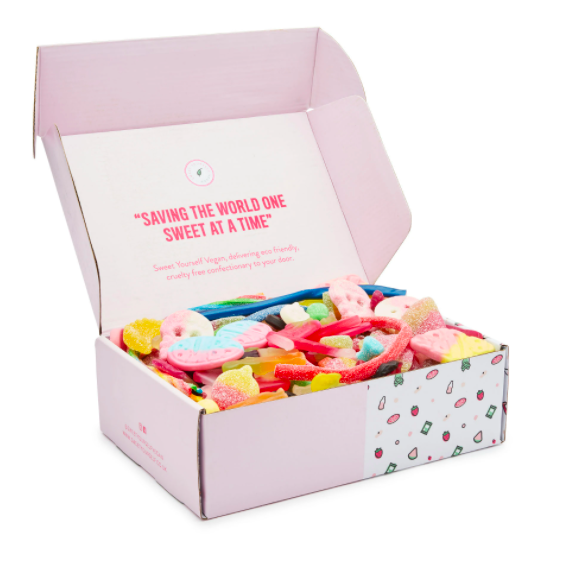 Sweet Yourself Vegan
I received a box of Sweet Yourself Vegan's mixed fizz and non-fizz box as a gift, and I might have eaten them all in half a day. Starting at £9 for a small box (which is jam-packed with all the classics) and going up to £20 for a large, these vegan sweets have got your sweet tooth covered and then some. The even sweeter part is that all their packaging is eco-friendly – it's all fully recyclable.
Conscious Candy
If you're a vegan pic 'n' mix lover that can't get enough of every single sweet out there, Conscious Candy might be the choice for you. They do a range of different 1kg box options, containing over 80 different varieties of the best vegan sweets in the UK. Also, all of their pouches are 100% plastic-free, and no longer contain lollipops or plastic-wrapped sweets, and their regular pouches are also now palm oil-free. Sweet!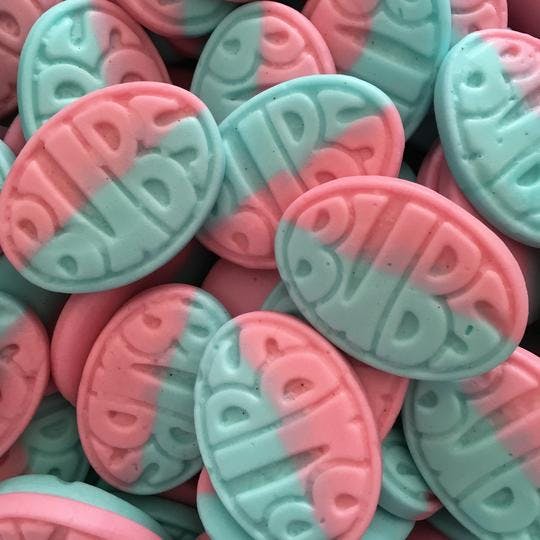 Vegummies
Choose from their massive range of vegan sweets, vegan fudge and vegan chocolate! All picked by hand and mixed together in paper pick and mix bags sealed with a paper sticker... AKA the way pick 'n' mix should be. The best part about these guys is that you have the option to pick your own selection, so go IN on the raspberry and blueberry foams.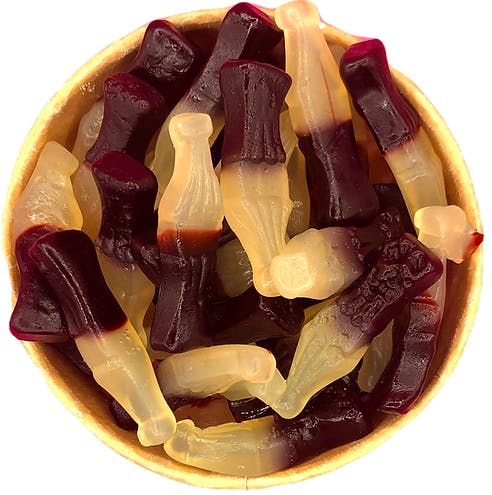 Rubydoobys
Now you can handpick your most favourite sweets from Rubydoobys collection. Got a favourite sweet above all others or just want to try a new sweet you've never come across before? If so, then this is the perfect opportunity to grab a bag. Simply order up to 10 choices for a pouch, and over 10 choices for a box. Simple! And tasty.
Any other favourite vegan pic 'n' mix places? Let us know in the comments!
---
By Laura Barns
Laura is our Copywriter, who is obsessed with the Hearty Roots Stew (and has been known to eat a double serve for lunch on more than one occasion). On her day off you'll find her walking her puppy Ralph, stopping off at bookshops and cocktail bars along the way. 
---
Let us take care of dinner
We help to make eating more plants easy and delicious. Fancy letting us take care of dinner? Check out our delicious meals here.