Lifestyle
The Best Vegan Creme Egg Alternatives
by Laura Barns
4min read
Given up dairy and are wondering how you're going to get through Easter without a Creme Egg? Or maybe you're looking for a plant-based Easter gift for a friend? I've got you.
Because take it from the person who once ate nine Creme Eggs in one day; I understand avoiding them can be hard. But luckily, the vegan gods have got our backs once again. Here are a host of recipes and ready-to-buy (and eat) vegan and dairy-free Creme Egg alternatives in the UK.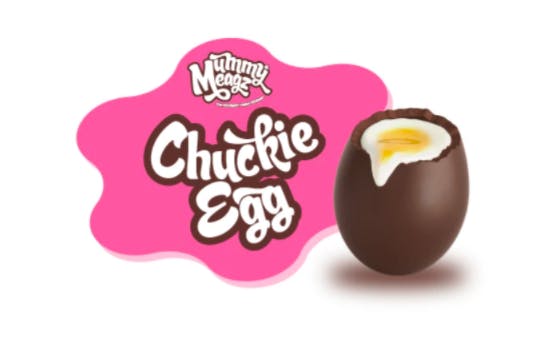 Photo credit: Mummy Meagz
It would probably be illegal to start this list of vegan Creme Egg alternatives any other way. Mummy Meagz' Chuckie Vegan Cream Egg lets you enjoy your favourite childhood Easter treat, while avoiding any animal products. This indulgent vegan cream egg is the perfect solution for sweet-toothed vegans and those with dairy allergies who miss biting into a gooey, sticky-sweet chocolate cream egg.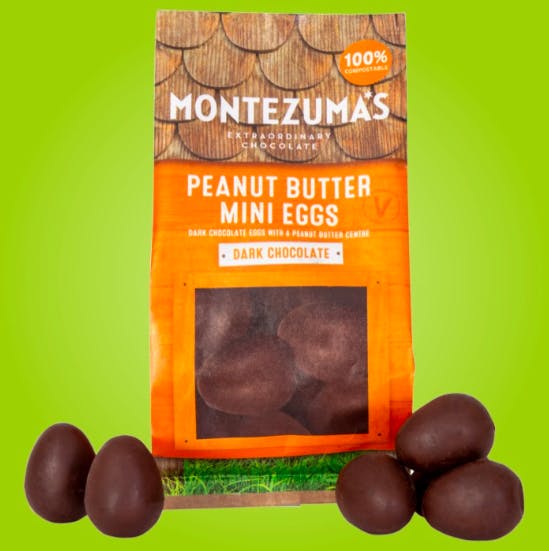 Photo credit: Montezuma
Ok so these aren't strictly a Creme Egg dupe, but I was asking Val for her favourite dupes and as always, a conversation with her lead to talking about peanut butter. So I'm including these just for her. To be fair, they do sound great, and the packaging is 100% recyclable. Winner!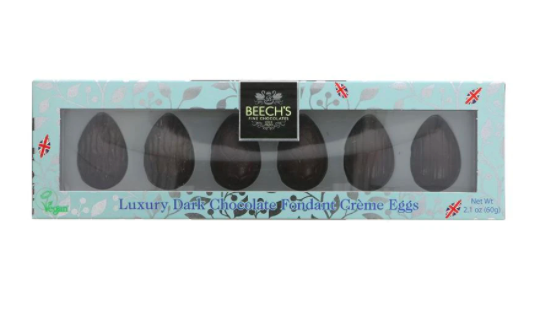 Photo credit: Beech's
Because why buy one vegan Creme Egg when you can buy six? We like this maths. Presented in a nice gift box, they make the perfect plant-based Easter present for your loved ones. Great too, as they're a little pricier than you might want to spend on yourself.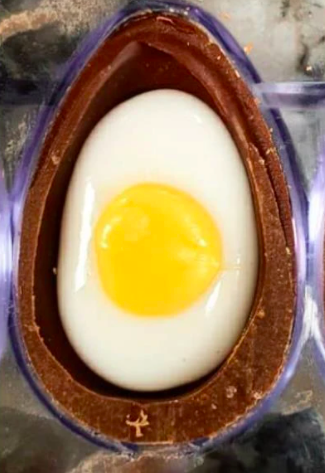 Photo credit: The Vegan Kind Supermarket
What's that? A vegan milk chocolate Creme Egg by plant-based chocolate masters Considerit? Yes, please! Get your sweet Easter fill with these unbeatable m*lk chocolate shells filled with Madagascan vanilla fondant. And, if you love white chocolate almost as much as I do, you'll be pleased to know they even do a white chocolate version. But get in there quick before I buy them all.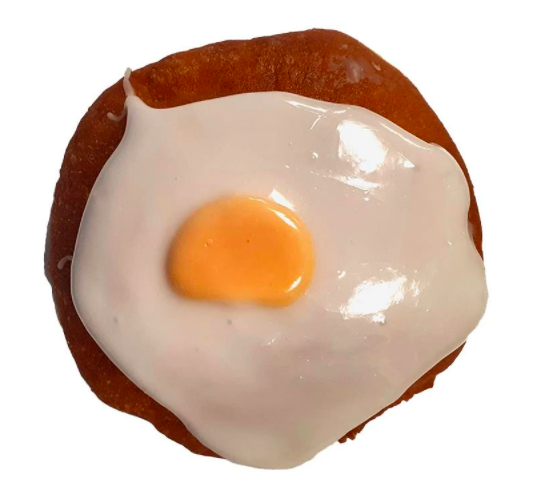 Photo credit: The Vegan Kind Supermarket
Unsurprisingly, at the time of writing, these bad boys are out of stock. But you better believe I'll be sat here refreshing my browser for the next month, waiting for them to come back in. I never thought I'd say this, but I genuinely think the addition of the doughnut removes the need for chocolate. What a thought, I love my job.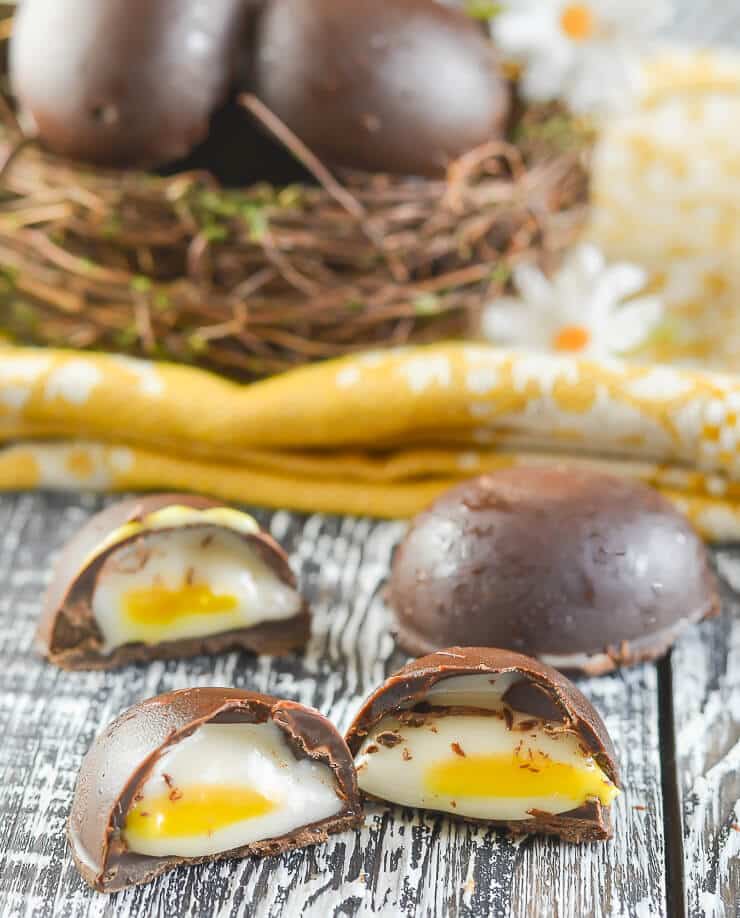 Photo credit: A Virtual Vegan
The turmeric flavour in the "yolk" is very mild, but if you'd rather not use it you can replace it with a tiny bit of yellow food colouring, or just skip the yellow yolky bit and just use the white fondant filling instead.
Photo credit: Glutarama
Rebecca from Glutarama has done all the hard work here so you don't have to. It took her a couple of attempts to get the method right but after checking the ingredients on a box of Creme Eggs, she worked out where she was going wrong, it was the fat and sugar content. She had a Back to the Future bump on the head moment and hey-presto once she got the method in the right order to prevent crystallising the sugars, there it was; her first Creme Egg in years!
Do you have any recommendations for me to buy or try? Hit me up in the comments.
---
By Laura Barns
Laura is our Copywriter, who is obsessed with the Hearty Roots Stew (and has been known to eat a double serve for lunch on more than one occasion). On her day off you'll find her walking her puppy Ralph, stopping off at bookshops and cocktail bars along the way. 
---
Let us take care of dinner
We help to make eating more plants easy and delicious. Fancy letting us take care of dinner? Check out our delicious meals here.
Shop now