Lifestyle
The Best Vegan Marshmallows You Need To Buy Right Now
by Laura Barns
3min read
If I could write about nothing but vegan marshmallows all day, I definitely would. And yep, I've managed to talk about them in a few blog articles like this guy, and this one. But now it's time to dedicate a WHOLE post to the little, fluffy pillows of happiness.
Because I don't like to brag, but if it's a marshmallow and it's vegan, I've probably (read: definitely) tried it. So here is a roundup of my favourites, and I'd love to hear if I've missed any in the comments. Seriously. I need this.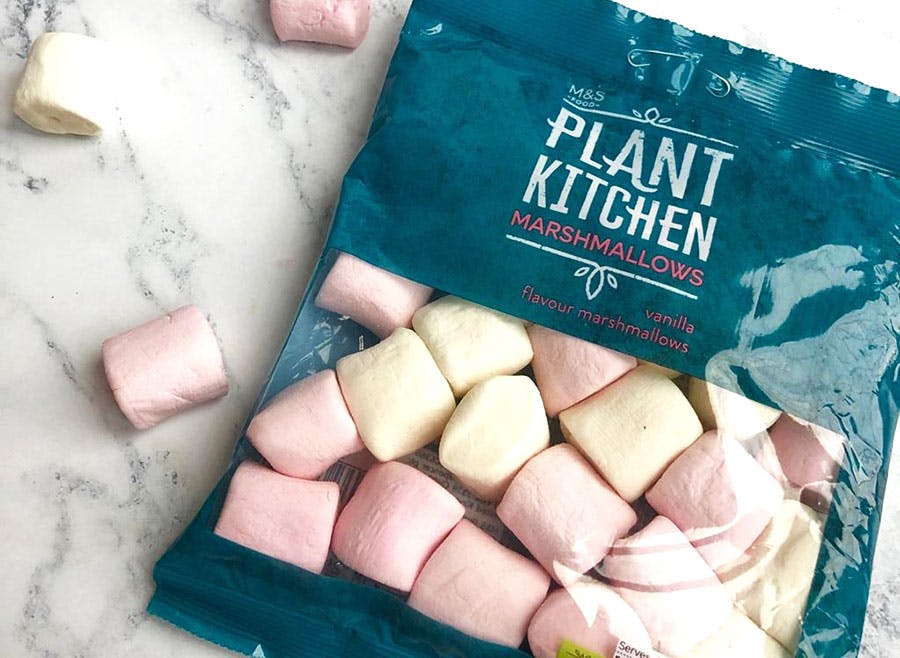 Photo credit: M&S
Plant Kitchen Vanilla Marshmallows
My love for M&S and their Plant Kitchen range will never die. As soon as they brought these bad boys out, I practically ran to my local M&S to pick up 10 bags. They were sold out, and it was a really difficult day that I thought I should share with you. But when I finally did get to try them, I can 100% confirm they are LIFE changing. Go Go Go.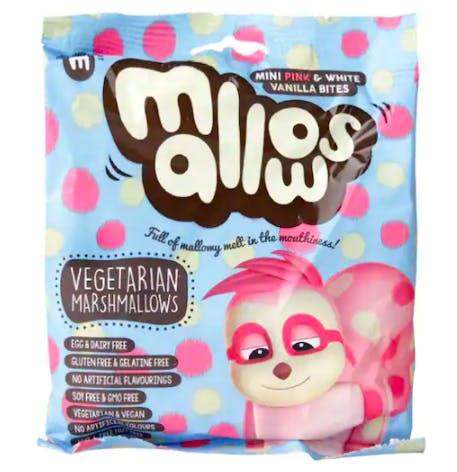 Photo credit: Freedom Mallows
Freedom Mallows
The OG of vegan marshmallows definitely deserves a high spot on this list. They're a great gateway marshmallow for getting you through a transition from regular marshmallows to plant-based ones (just me?) as they're so light, sweet but not sickly, and are available in lots of stores, like Sainsbury's and Holland & Barrett.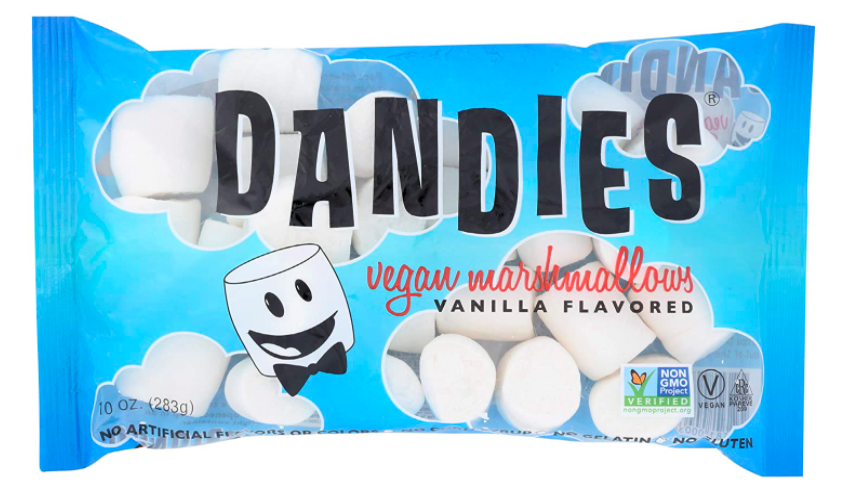 Photo credit: Amazon
Dandies Vegan Marshmallows
If all these little, delicate marshmallows are all well and good, but you're just really craving a gigantic one that requires both hands to hold, Dandies are the ones for you. They're the most reminiscent of American-style s'more marshmallows that are just begging to be toasted around a campfire, and sandwiched between biscuits and chocolate. As they're from Chicago, they're a wee bit harder to get hold of, but they're usually in stock on Amazon and other specific vegan online supermarkets.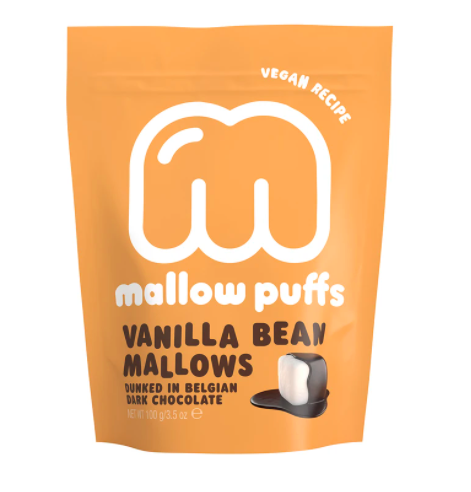 Photo credit: Vegan Store
Mallow Puffs
Light and fluffy marshmallows smothered in a rich, smooth Belgian chocolate – have I died and gone to heaven? These marshmallows have a creamy vanilla bean flavour with a thick chocolate coating and are available in a range of different flavours, including Salted Caramel and Raspberry. You can pick these up from health stores like Holland & Barrett, or online from Vegan Store.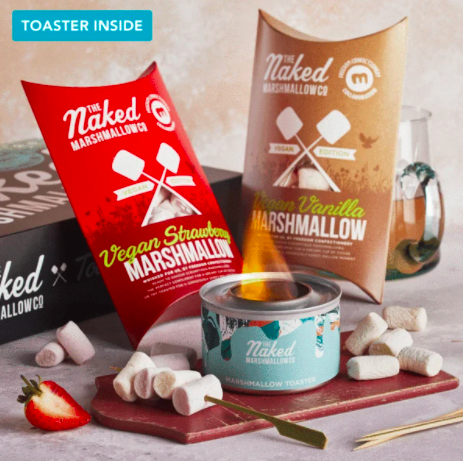 Photo credit: The Naked Marshmallow Co.
The Naked Marshmallow Co.
Perfect for those with a sweet tooth and for any hardcore marshmallow fans out there, these vegan marshmallow toasting kits make for a truly unique and delicious gift. The Naked Marshmallow Co.'s vegan marshmallow toasting kit includes any two flavours of vegan marshmallow, a marshmallow toaster burner, set of eight bamboo skewers and a bespoke kraft gift box which features a printed guide on 'how to toast the perfect marshmallow'.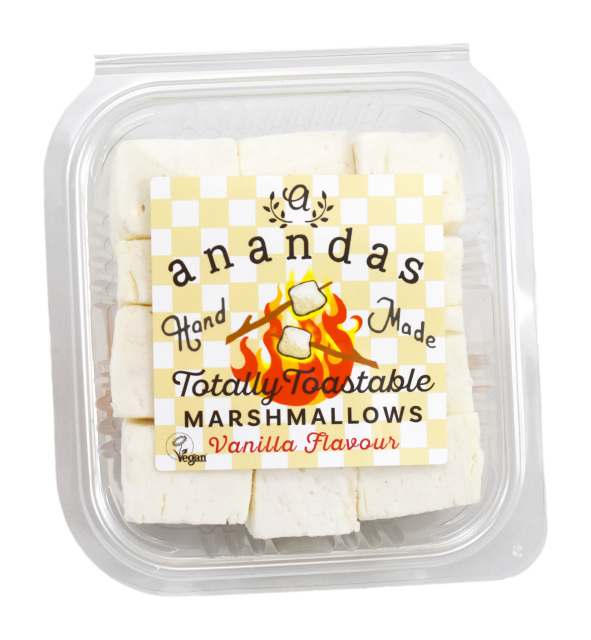 Photo credit: Anandas
Anandas
You only need to take a quick look at these vegetarian and vegan marshmallows to get an idea of just how good they are. Ananda's vegetarian and vegan marshmallows are handcrafted in the UK from the finest ingredients available. They make their gelatine free marshmallows by hand in small batches and they are available in five different flavours, plus seasonal specials. They only add  natural flavours to their vegan marshmallows and use only vegetable colourants. Sold.
---
By Laura Barns
Laura is our Copywriter, who is obsessed with the Hearty Roots Stew (and has been known to eat a double serve for lunch on more than one occasion). On her day off you'll find her walking her puppy Ralph, stopping off at bookshops and cocktail bars along the way. 
---
Let us take care of dinner
We help to make eating more plants easy and delicious. Fancy letting us take care of dinner? Check out our delicious meals here.
Shop now