Lifestyle
The Lowdown on Houmous
5min read
For those of you who don't yet know, houmous is essentially the vegan-snack equivalent of a big, familiar hug! Like all good things, our smooth friend can take many forms, each as delicious as the next. 
Houmous, hummus or himmus. It's known by many spellings across the globe, but we don't mind how you arrange the letters. Not only is it one of the tastiest dips on earth, houmous is naturally high in vitamin B6. This helps your body produce serotonin, the hormone that helps you feel good, rested and balanced. 
If you're not already a fan, keep reading and let the chickpeas win you over. 
What is houmous?
Houmous is an ancient and traditional Middle-Eastern dish, famed for its rich, creamy flavour and loved all over the world. It is a pale yellow dip that seems purpose built to sit on the end of a baguette. Or a salty crip. Or just barely making contact with a spoon en route to your mouth.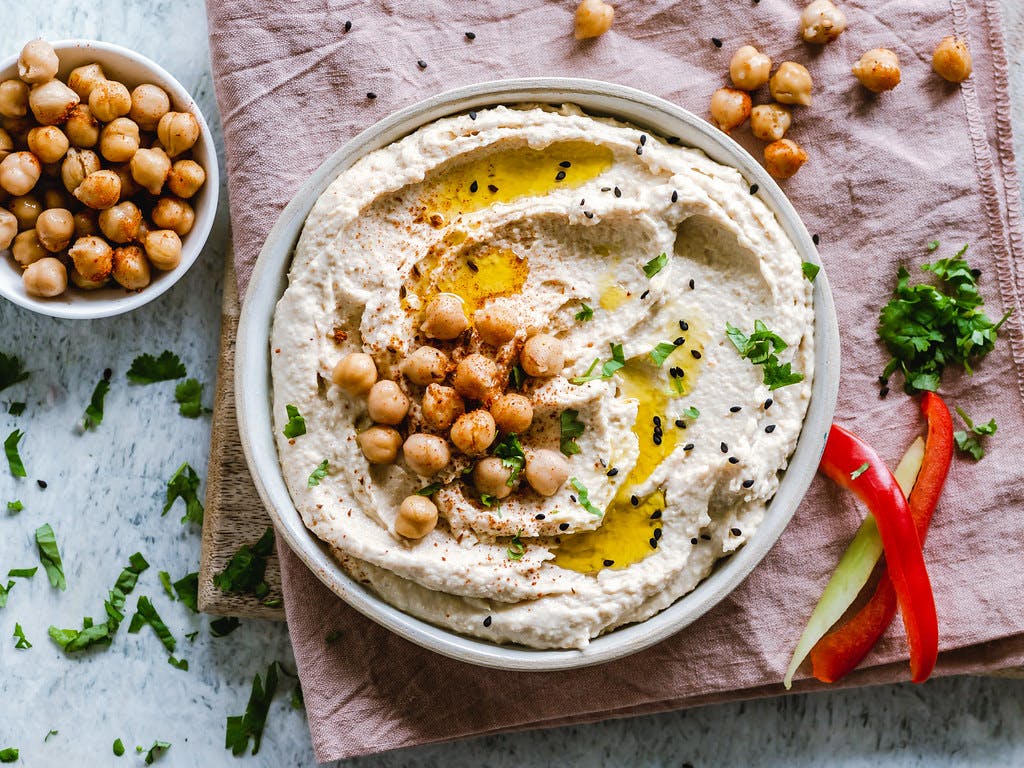 What is houmous made from?
So, what's in houmous? Houmous is a hearty mix of shelled chickpeas, tahini (a tangy roasted and ground sesame paste) and generous glugs of extra virgin olive oil at its core. After this, you'll find sharp lemon juice, garlic and sea salt. All perfectly blended to dance around in your mouth, and hitting the sweet, salty and umami notes in your palate. 
To add on to this perfect blend is utterly simple. Houmous is neutral in flavour, so will beautifully take on spices like cumin, smokey paprika or za'atar, as well as the flavours of chargrilled red pepper, earthy beetroot or caramelised onion. 
Watch out, supermarkets have been known to add dairy milk-powder to their houmous in the past. So always check the label to make sure it's vegan-friendly. 
Houmous recipes 
As you may have already gathered, we're pretty wild about houmous here. So here's a quick and easy houmous recipe to try at home.
Ingredients
1 tin of cooked chickpeas (drained and rinsed)
1-2 tablespoon of tahini 
½ lemon (juiced)
2 tablespoons of extra virgin olive oil
1 splash of water
1 small clove of garlic
1 generous pinch of sea salt
½ teaspoon of paprika for topping 
Method
Add all the ingredients to a good blender and blitz away! Taste, and add a little more lemon juice or salt if needed. (If you'd like your houmous to be smoother, add more water.)
Serve in a small bowl with a hearty drizzle of olive oil and a sprinkle of paprika on top.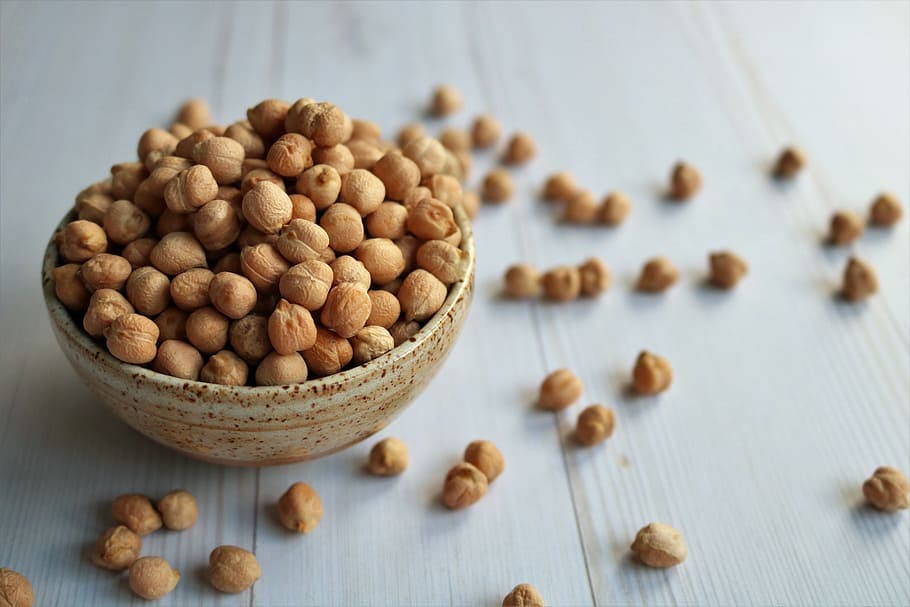 If you're after something a little different, try Val's beetroot hummus recipe. It pairs dreamily with our rainbow falafel mezze. 
That's the scoop
Let us know what you think of these recipes down in the comments. Spread the love, and the houmous!
---
By Fabian Jackson
Fabian is one of our lovely Content Marketing Assistants who loves writing almost as much as he loves coffee, old episodes of Escape to the Country (no judgement here), and cooking up a storm in his kitchen.
---
Let us take care of dinner
We help to make eating more plants easy and delicious. Fancy letting us take care of dinner? Check out our delicious meals here.