Lifestyle
Vegan Diet: Hitting Your Recommended Daily Iron Intake
4min read
What is iron and am I getting enough of it? We'll break down everything you need to know.
What is iron?
Iron is a mineral and is important for carrying oxygen in red blood cells around the body. It provides the body with energy.
How do you get enough iron?
Iron is typically sourced from the foods we eat. On average men over 18 should have 8.7mg of iron a day, and for women between 19-50 years old they should have 14.5 mg. Women over 50 should have a daily intake of 8.7mg. Women may be more likely to experience anemia if they have heavy periods. 
What happens if you don't get enough iron?
If you don't get enough iron, your body can't produce enough blood cells to carry oxygen around. This causes iron deficiency known as anaemia, which results in fatigue, heart palpitations and dizziness. If you think you may have a deficiency, go to your local GP, where they can run tests and may give you iron tablets to ensure you get the correct amount daily.
Can you get enough iron on a vegan diet?
Yes, so long as you eat enough of the good stuff. There is a lot of iron in red meat, which is where the stereotype originates that vegans are deficient in iron.. However, there are lots of plants that are good sources of iron:
Beans, such as red kidney beans, edamame beans and chickpeas
Nuts, such as cashews, pine nuts and almonds
Lentils and pulses 
Leafy greens such as spinach and kale
Tofu and tempeh
Dried fruit such as raisins, dried apricots and figs
Seeds, such as chia and pumpkin
Fortified breakfast cereals
Grains like oats and quinoa
As you can see, great sources of iron can be found in foods that many vegans are probably already well versed in. Generally, if you follow a balanced diet you should naturally have the right levels of iron in your system.
Need some inspiration for recipes containing foods high in iron? Here are some of our favourites: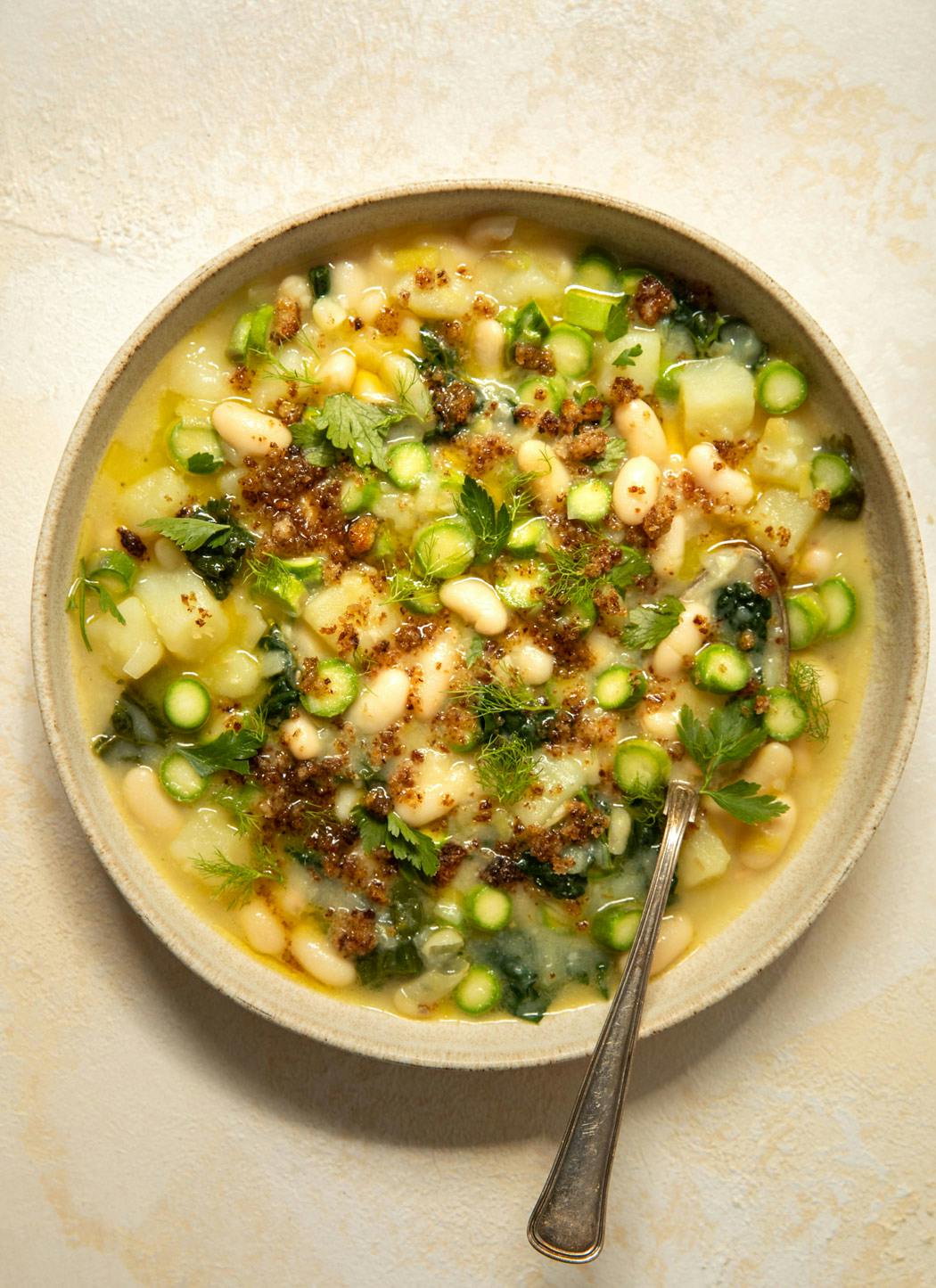 This fresh spring stew is our go-to when we want to feel both nourished and like we have our life together. It's hearty, healthy and (as you probably guessed from the title) tastes delicious with any type of bean you have on hand. We top ours with either crunchy breadcrumbs, toasted bread or croutons, for extra crunch (and carbs).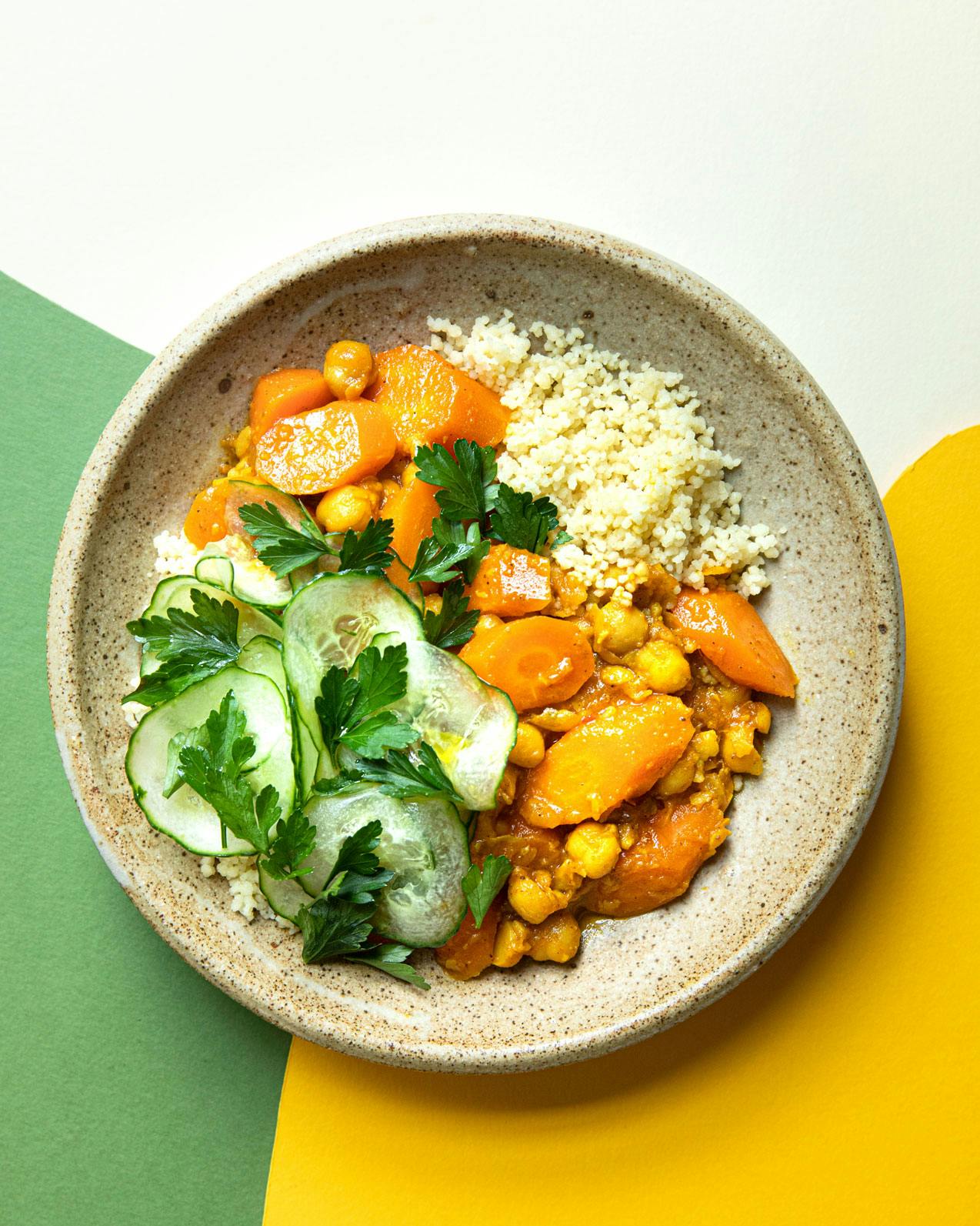 A rich, vibrant and spiced stew inspired by a traditional Moroccan tagine - it's salty, sweet and perfectly spiced.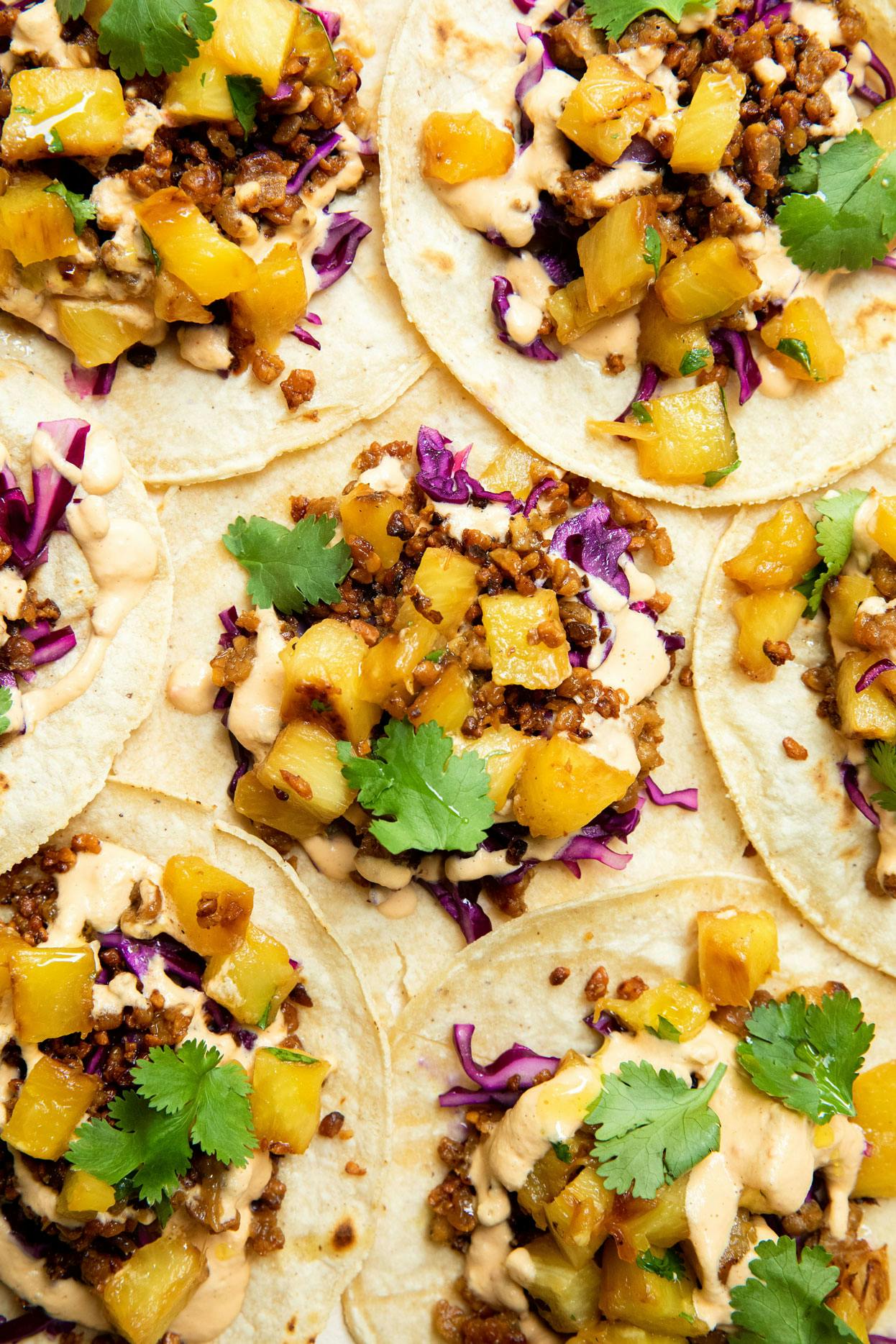 These vegan tacos are filled with crispy delicious tempeh, fresh and smokey pineapple salsa and lime-dressed cabbage all wrapped up in a toasted corn tortilla. I can't stop eating them and I don't think you'll be able to either.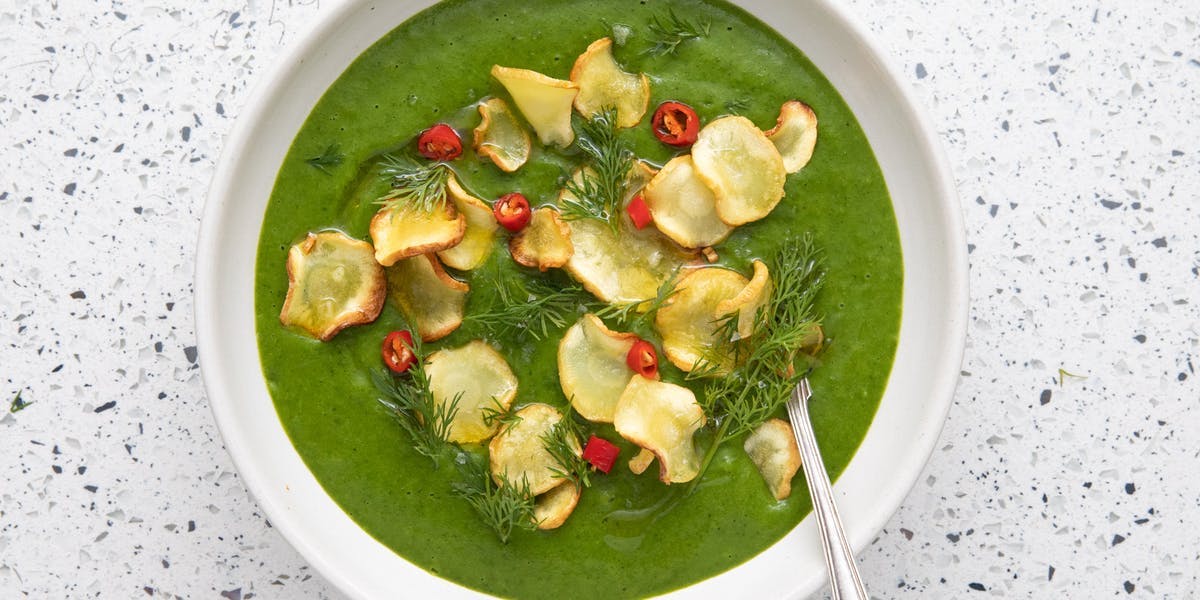 Super simple, super creamy, and super green. 
---
By Toni Olukiran
Toni is one of our lovely Content Marketing Assistants, and when she's not writing posts about everything from Jamaican cooking to vegan champagne, she's making a Spotify playlist (she was at 200, at her last count) or playing tennis in the park.
---
Let us take care of dinner
We help to make eating more plants easy and delicious. Fancy letting us take care of dinner? Check out our delicious meals here.
Shop now