Lifestyle
Vegan Eats: Best Vegan-Friendly Restaurants in Norwich
by Laura Barns
7min read
Norwich is one of the most traditional cities in the UK, but when it comes to attitudes and opinions, it's anything but old-fashioned. As well as being incredibly welcoming to its visitors, amongst the cathedrals, historic walls and Alan Partridge enthusiasts, it's also great for those looking for some plant-based eats. Did you know it even topped the charts of the UK's most vegan-friendly cities? Winner. 
Here are a handful of our favourite vegan-friendly eateries this amazing city has to offer. Don't spot yours below? Let us know over on Instagram. 
Best vegan food in Norwich for... when you're craving something naughty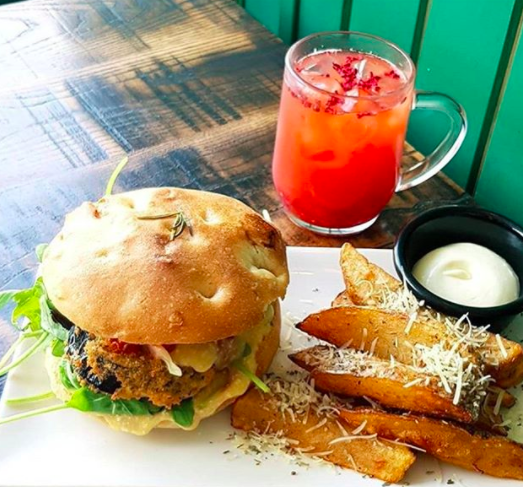 Photo credit: The Tipsy Vegan
Where: 68-70 St Benedicts Street, NR2 4AR
The Tipsy Vegan is a hidden gem in the historic Norwich Lanes, serving up mouth-watering comfort food and drinks. It's the perfect starting place before a night out, with the tapas menu great for sharing and lining stomachs alike. The cocktail menu demands to be explored, with our favourite being the Mocha Martini. Booja Booja truffle-infused espresso? We'll take two. 
Photo credit: Nanna Mexico
Where: White Lion Street, NR2 1PX
Tucked into the backstreet of White Lion Street is vegan-friendly Nanna Mexico, serving enormous burritos with a story. Their roots and inspiration date back to 1958 and the Barrio Bravo neighbourhood in Mexico City with founder Luis's nanna, Margarita. This history, experience and love is crammed into every burrito, taco, quesadilla and enchilada, as well as peppers, onions, beans and Mexican spices.
Best vegan food in Norwich for… when you need some vitamins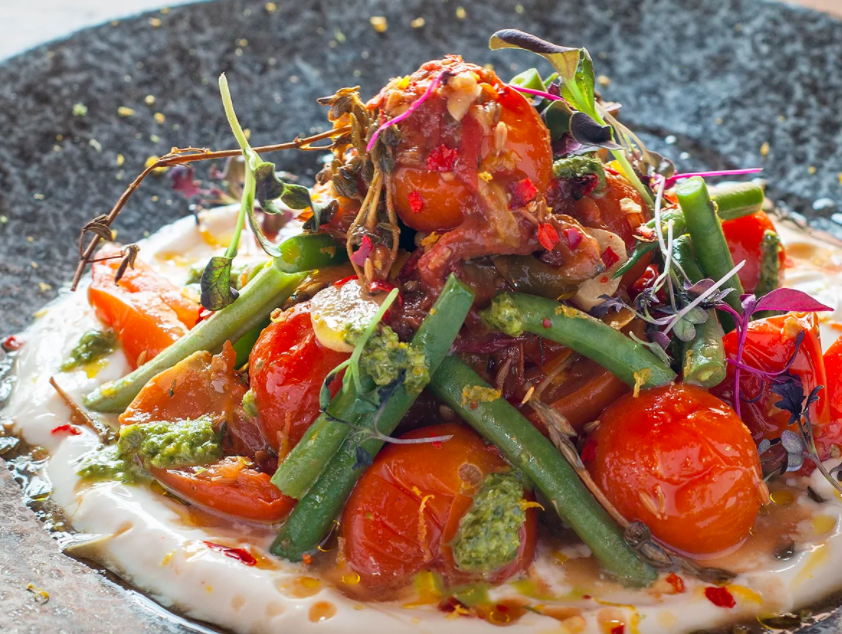 Photo credit: Wild Thyme
Where: 3 Old Fire Station Stables, Labour in Vain Yard, NR2 1JD
If anyone out there has managed to sample everything on the menu here, we will send you a lifetime's supply of allplants*. (*Maybe not, but we'll definitely high five you). From wholesome starters to sides, filling and hearty mains, to light desserts and even bread, you're guaranteed to find something here you'll love. There are plenty of gluten-free options here, too.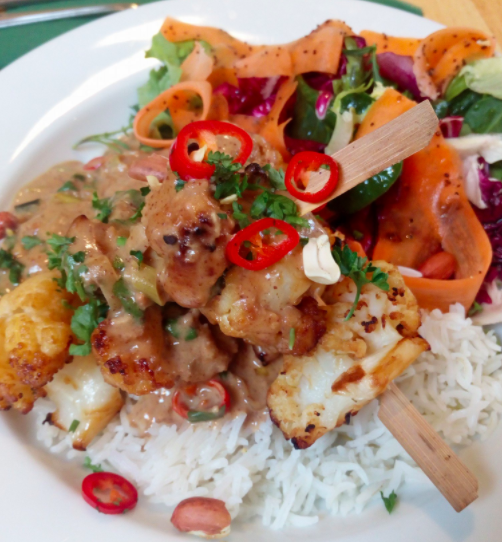 Photo credit: River Green Cafe
Where: The Street, Trowse Newton, NR14 8AH
This cafe is 100% meat-free and serves up dishes inspired by different cuisines from around the world. So expect to devour a veg-filled risotto at a table next to someone enjoying a ratatouille or chilli. These guys are so dedicated to hearty plant-based eating, they host cooking classes, supper clubs and private dining options, too. 
Best vegan food in Norwich for… when you're feeling fancy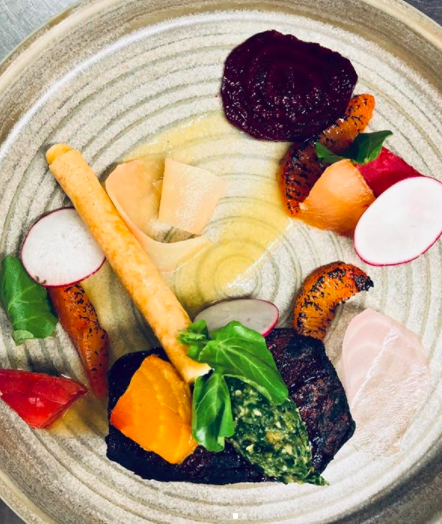 Photo credit: The Last
Where: St. George's Street, NR3 1AB
The Last wine bar, brasserie and cellar isn't strictly vegetarian or vegan, but it promises something special for every diner. There are a few (delicious) vegan options on the small plates menu, which is great if you want something relaxed over a glass or two of wine. And if you're looking for something more formal or substantial, we highly recommend the vegan butternut squash gnocchi.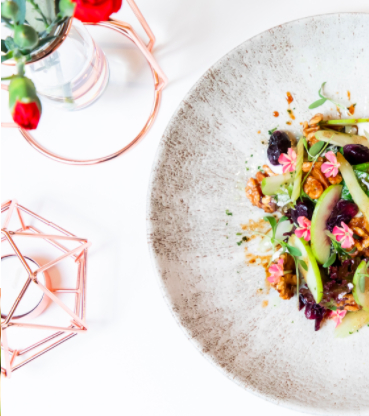 Photo credit: Erpingham House
Where: 22 Tombland, NR3 1RF
Erpingham House is a cafe, restaurant and bar within a beautiful grade two listed building in the heart of the city, oozing with opulence, but with an important mission. Their ethos is built on healthy, sustainable food, which is why they're 100% plant-based, plastic-free and mostly gluten-free/organic. If you're looking for a treat, book an afternoon tea with prosecco, and thank us later. 
Best vegan food in Norwich for... humble hipsters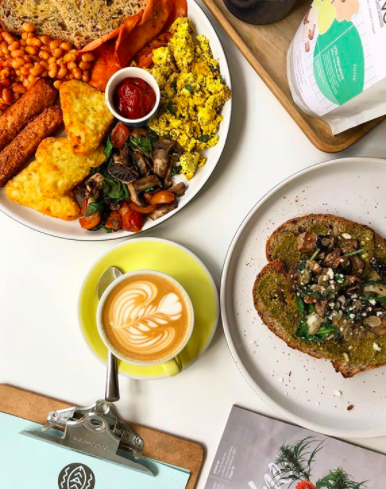 Photo credit: Ancestors Coffee
Where: 27 Magdalen Street, NR3 1LE
Caffeine fiends get your fix at this family-run coffee house. They open at 10am every day, which is perfect timing for a lazy, late breakfast or an early brunch. (Seriously, their full English vegan brunch could bring world peace). They work with expert small coffee brewers to bring you the best beans around, with a host of different plant milks to choose from.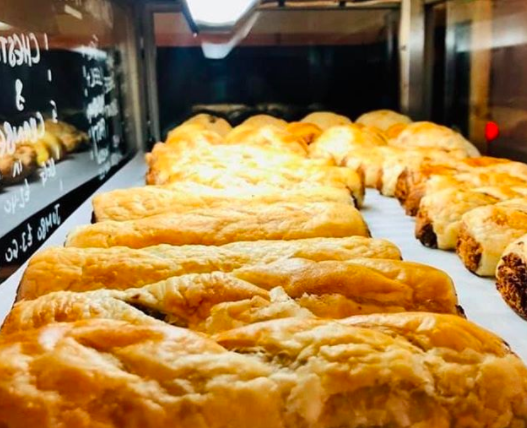 Photo credit: Tofurei
Where: 12 Pottergate, NR2 1DS
Think you know tofu? Think again. These guys are soybean scientists, putting a tasty twist on your favourite tofu foods. There's a fully loaded deli-counter with sandwiches, soysages and burgers and of course a LOT of tofu. Stuffed? Take home a selection of chocolates, cheases and even the delicious signature 'roast' – the haslet-roulade. Bonus: from spring throughout September, you'll find a special soya soft-serve on the menu, made in collaboration with Ronaldo's Ices.
---
By Laura Barns
Laura is our Copywriter, who is obsessed with the Hearty Roots Stew (and has been known to eat a double serve for lunch on more than one occasion). On her day off you'll find her walking her puppy Ralph, stopping off at bookshops and cocktail bars along the way. 
---
Let us take care of dinner
We help to make eating more plants easy and delicious. Fancy letting us take care of dinner? Check out our delicious meals here.