Lifestyle
What Are Air-Fryers, And Why Is Everyone Obsessed?
2min read
Air-fryers aren't new, but they're back in a big way. We break down what they are, why they're popular, and some of our favourite vegan recipes to get making in your air-fryer. 
With most of us spending our days at home right now, investment in new kitchen appliances has been booming — from cafetieres to panini presses (one must adapt and overcome when your commute no longer includes a stop-off at Pret). Air-fryers have seen a boom in sales as people are more invested in quality cooking than ever, whilst being mindful of their health. So what exactly are they?
What are air-fryers?
Air-fryers are convection ovens that can be plugged in on your kitchen countertop, making it a useful appliance for many. It can effectively produce the texture of deep-fried food without the oil. Using a circulation of hot air, air fryers can cook foods evenly to your desired consistency very quickly. Time is a massive factor for its popularity; though cooking time will vary depending on what's being fried, you can have your favourite foods cooked and ready in 15 minutes. 
What do people cook with their air fryers?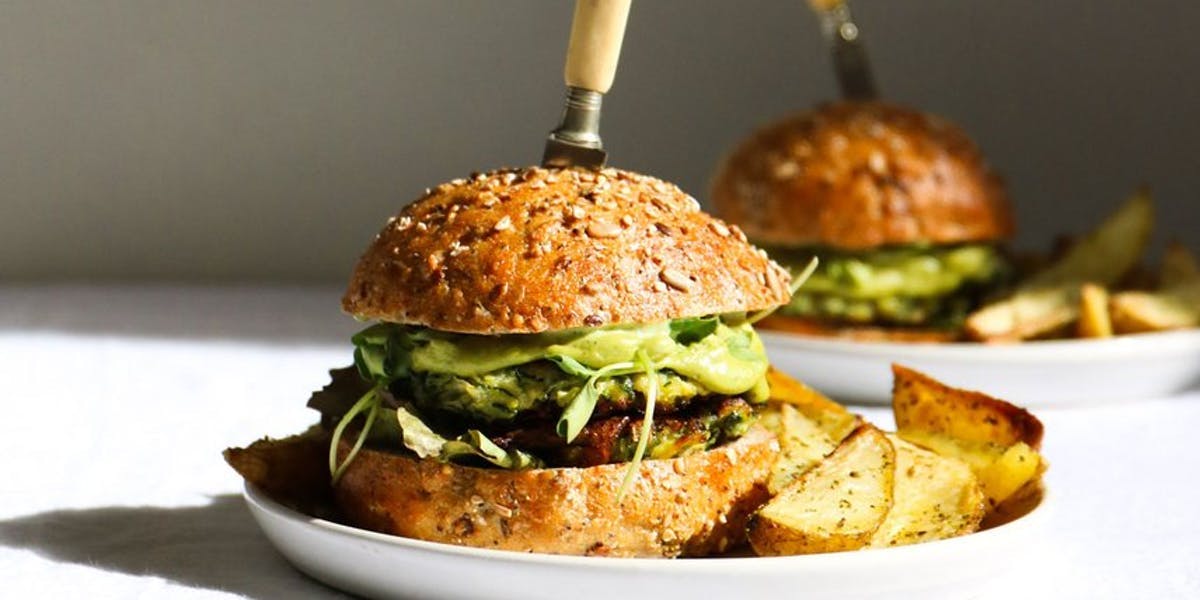 Food that you would generally deep-fry works well in an air fryer (though avoid using liquid batters as it will make a mess). Other things like vegetables that you would roast also work nicely in an air-fryer. We love adding seasoned sweet potatoes to the air fryer for the perfect blend of sweet, crispy and soft. Check out our article here for some inspiration. 
Is it worth getting an air fryer?
Your kitchen may already be packed with different nifty appliances, but you should maybe consider making room for an air fryer if you love your food crispy, quick and healthy. It is important to note, though, that you should get a bigger air fryer depending on how many people are in your household; smaller and cheaper ones can be great quality but might not have enough room to cook enough food for everyone!
image credits: Good Housekeeping
---
By Toni Olukiran
Toni is one of our lovely Content Marketing Assistants, and when she's not writing posts about everything from Jamaican cooking to vegan champagne, she's making a Spotify playlist (she was at 200, at her last count) or playing tennis in the park.
---
Let us take care of dinner
We help to make eating more plants easy and delicious. Fancy letting us take care of dinner? Check out our delicious meals here.
Shop now