Lifestyle
Why A Pestle And Mortar Is A Favourite Kitchen Tool
1min read
Calling all foodies: a pestle and mortar may be the kitchen tool you never knew you needed. Here's the lowdown on why it's a worthy addition to your kitchen, how it can upgrade your favourite vegan creations, and where to find one. 
What is a pestle and mortar?
Pestle and mortars are kitchen tools that grind ingredients together into powder mixes or pastes. The pestle is a bowl, while the pestle is a small blunt club to grind the ingredients and both are made typically from a hard stone (granite), ceramic or sometimes metal. It is usually somewhat weighty to aid grinding. 
If you can believe it, pestles and mortars have been found dating back to 35000 BC  in Southwest Asia, and though initially believed to be used to make medicines, they became a cooking tool too. Although blenders and automatic mixers are obviously common, many people still opt for this traditional and manual way of grinding as even with electricals, it is the best way of achieving the desired consistency you want. 
Why is it worth getting a pestle and mortar?
Foodies everywhere know that the best dishes are all about creating deep flavours, and this isn't really possible without spices and aromatics. People on a plant-based diet know that these components are the foundation of their tastiest meals and they're what transform unassuming vegetables into the most delicious of meals. If you're someone who experiments with spices and spice mixes, a pestle and mortar may be the next tool to add to your shopping basket. The same goes for anyone who loves spices like garlic, ginger and chilli — crushing these and creating them into pastes for people who cook with them often will make a pestle and mortar a worthwhile tool. 
Versions of pestle and mortars have been used in a variety of cultures throughout history to make your favourite dips, sauces and spice mixes. For anyone that loves eating and making guacamole, hummus or pesto to just name a few examples, these are traditionally made using a pestle and mortar and so it should definitely be on your radar!
Where to find pestle and mortars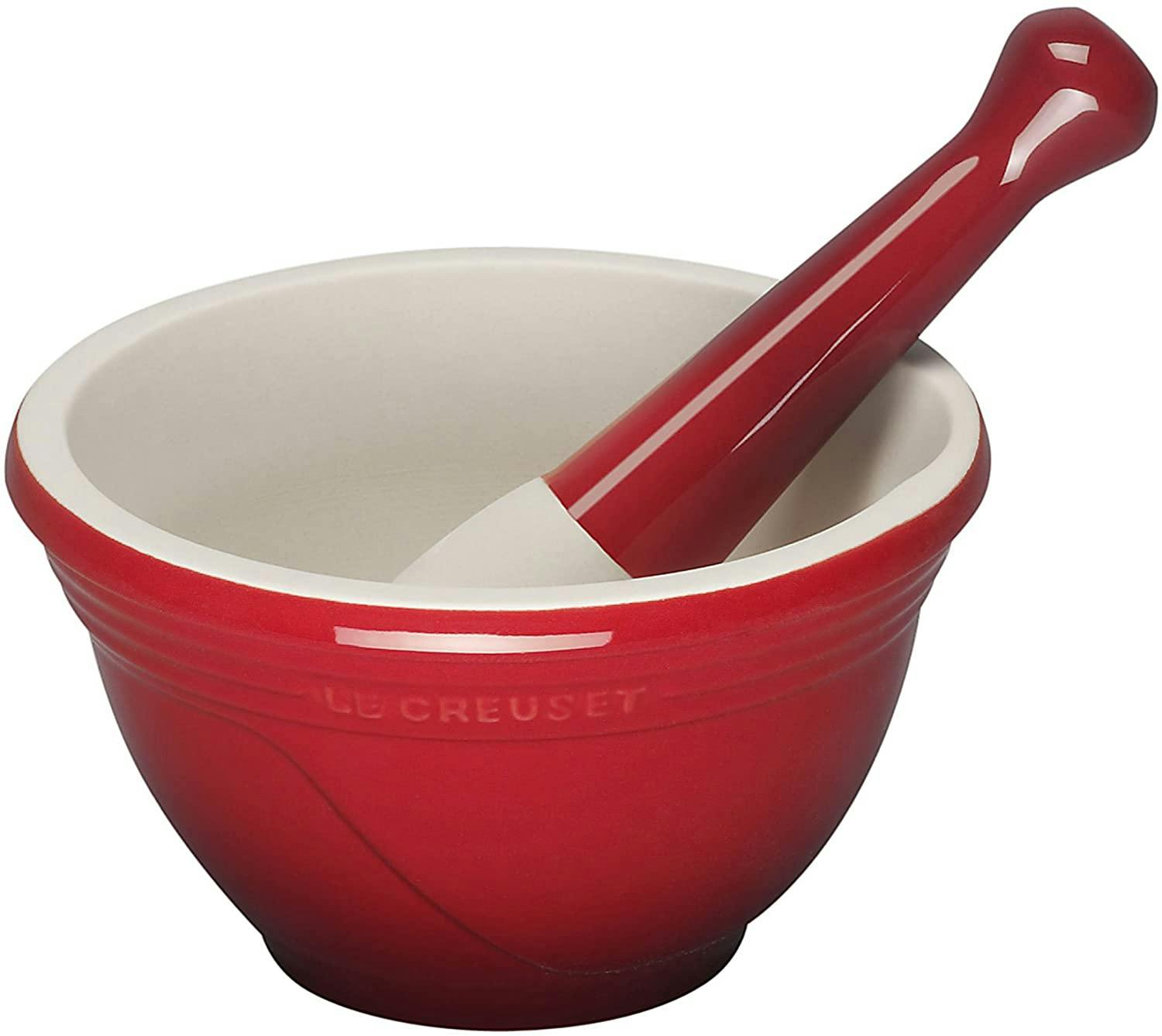 source: amazon
Pestle and mortars can be bought at a range of materials and therefore price points, but there are a lot of great value sets to suit your needs. We love this pestle and mortar from Le Creuset for a neutral ceramic set. It has a big enough bowl to create good portions of your favourite dips and marinades with ease. We also like this set from Argos for a budget-friendly pestle and mortar; this is especially great for creating spice blends and making pastes due to the rough texture of the granite. 
Needs some inspiration for a vegan-friendly dish to whip out your new pestle and mortar? Make this delicious vegan pasta al pesto for a simple but classic dinner. 
---
By Toni Olukiran
Toni is one of our lovely Content Marketing Assistants, and when she's not writing posts about everything from Jamaican cooking to vegan champagne, she's making a Spotify playlist (she was at 200, at her last count) or playing tennis in the park.
---
Let us take care of dinner
We help to make eating more plants easy and delicious. Fancy letting us take care of dinner? Check out our delicious meals here.