Lifestyle
Why Proffee Is The Genius New Coffee Hack Taking Social Media By Storm
2min read
Starting as a TikTok trend, proffee has gotten coffee lovers and fitness and wellness influencers swearing by it. So what exactly is it? Read on for everything you need to know about proffee.
We've had the Tiktok Dalgona coffee trend early last year take socials by storm, and with #icedcoffee constantly trending, it's no surprise that a new coffee hack is on the rise. And in the midst of quarantine and lockdowns around the world, the internet has been a goldmine in ways to try new fun and exciting culinary delights while passing the time. The newest creation, proffee, is a big hit with fitness influencers especially — so what is it exactly?
What is proffee?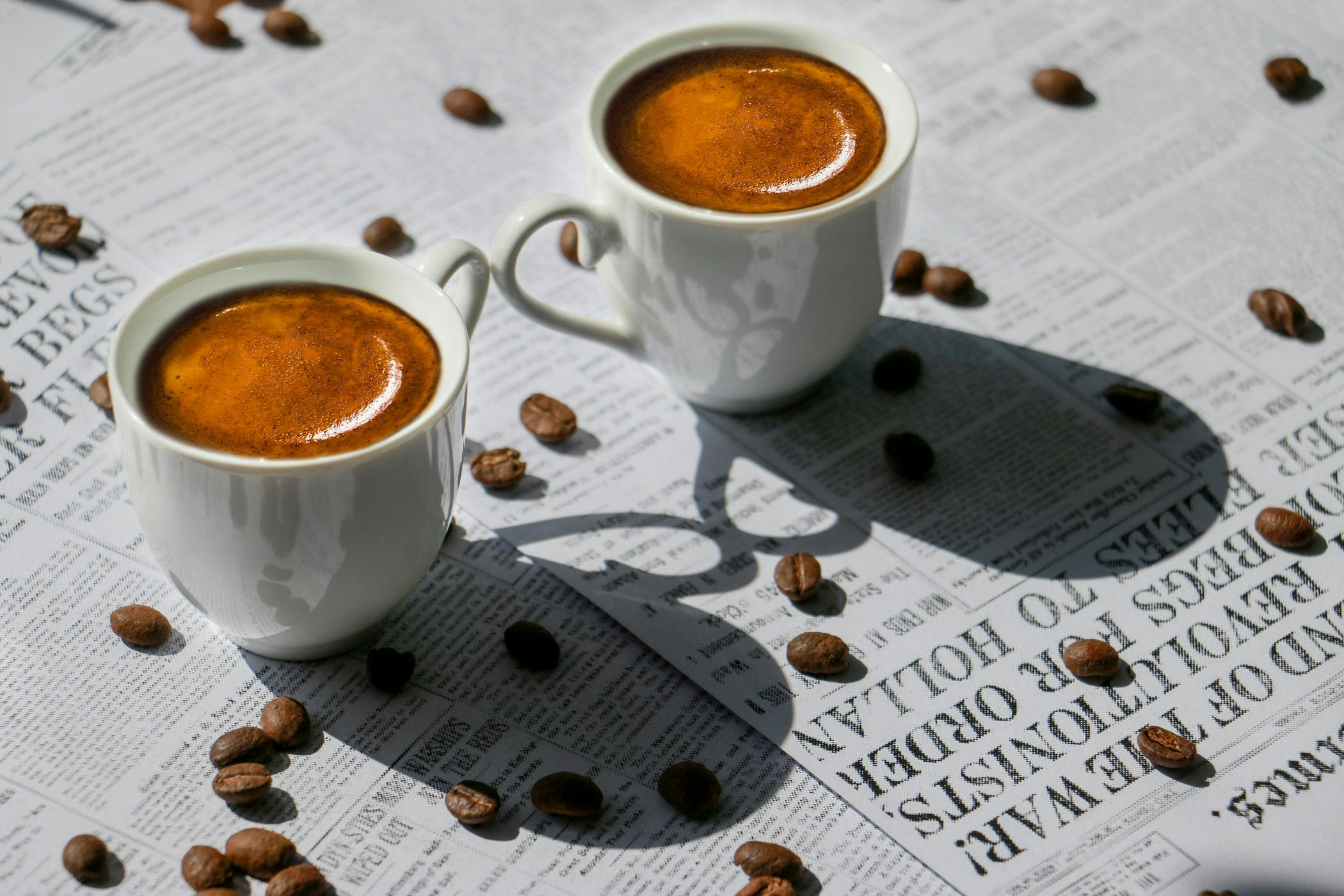 Proffee is basically a coffee but mixed with a protein shake in it. So, using a shot of espresso and a scoop of your favourite protein powder, you can combine two drinks you'd usually drink during the day into one delicious treat. Some even get creative and add their favourite flavoured syrups, whipped cream, and even dust a little cocoa powder or cinnamon on top in true barista style. 
How to make proffee
It's super easy to make, too. Simply add a scoop of your protein powder to your favourite vegan milk (around 50 ml) and stir or shake until combined. Then, in another cup, add a handful of ice and an espresso shot in a glass, then add in your protein shake mix. Lastly, grab another 200ml or so of your milk again and froth if desired, before pouring over the coffee-protein mixture. Add extra ice, and finish with whatever syrups and spices you want — and that's it! 
Now that gyms have reopened and people are keen to get back to being active, this little hack from the internet might be just the thing you're looking for. And if you're looking for high-protein meals to accompany your new favourite coffee, don't forget to check out allplants' high protein meals for delicious and protein-packed dinners ready in minutes!
---
by Toni Olukiran
Toni is one of our lovely Content Marketing Assistants, and when she's not writing posts about everything from Jamaican cooking to vegan champagne, she's making a Spotify playlist (she was at 200, at her last count) or playing tennis in the park.
---
MORE GREAT READS
Let us take care of dinner
We help to make eating more plants easy and delicious. Fancy letting us take care of dinner? Check out our delicious meals here.