If you've visited the allplants instagram feed lately, you might have caught one of our instagram live cook-alongs which we've kicked off with a 4-part series on fermented foods. Second up was Kimchi.
And whilst "fermented" and "bacteria" might not necessarily be top of your ingredient list, bear with us. Not only are fermented foods a delicious addition to your fridge (great as a finishing touch on pretty much every meal), they also have a whole host of gut health benefits.
What is kimchi?
Kimchi is a fermented condiment from Korea which contains cabbage, carrots, and spring onions - and, as with sauerkraut, millions of lactic acid bacteria! It's extraordinarily flavoursome as the vegetables are marinated in a powerful blend of garlic, chilli and ginger, and the fermentation process adds a fantastic savoury tang to the overall taste profile.
The process here is a little more complex than that of sauerkraut, but the principles of fermentation are exactly the same.
How do I eat kimchi?
Errr straight out of the jar?! In a cheeze toastie, or on anything with tofu… or noodles. I love it, especially on fried rice. Check out Val's latest fried rice recipe which is fantastic!
Let us know how you get on - don't forget to tag @allplants in your creations.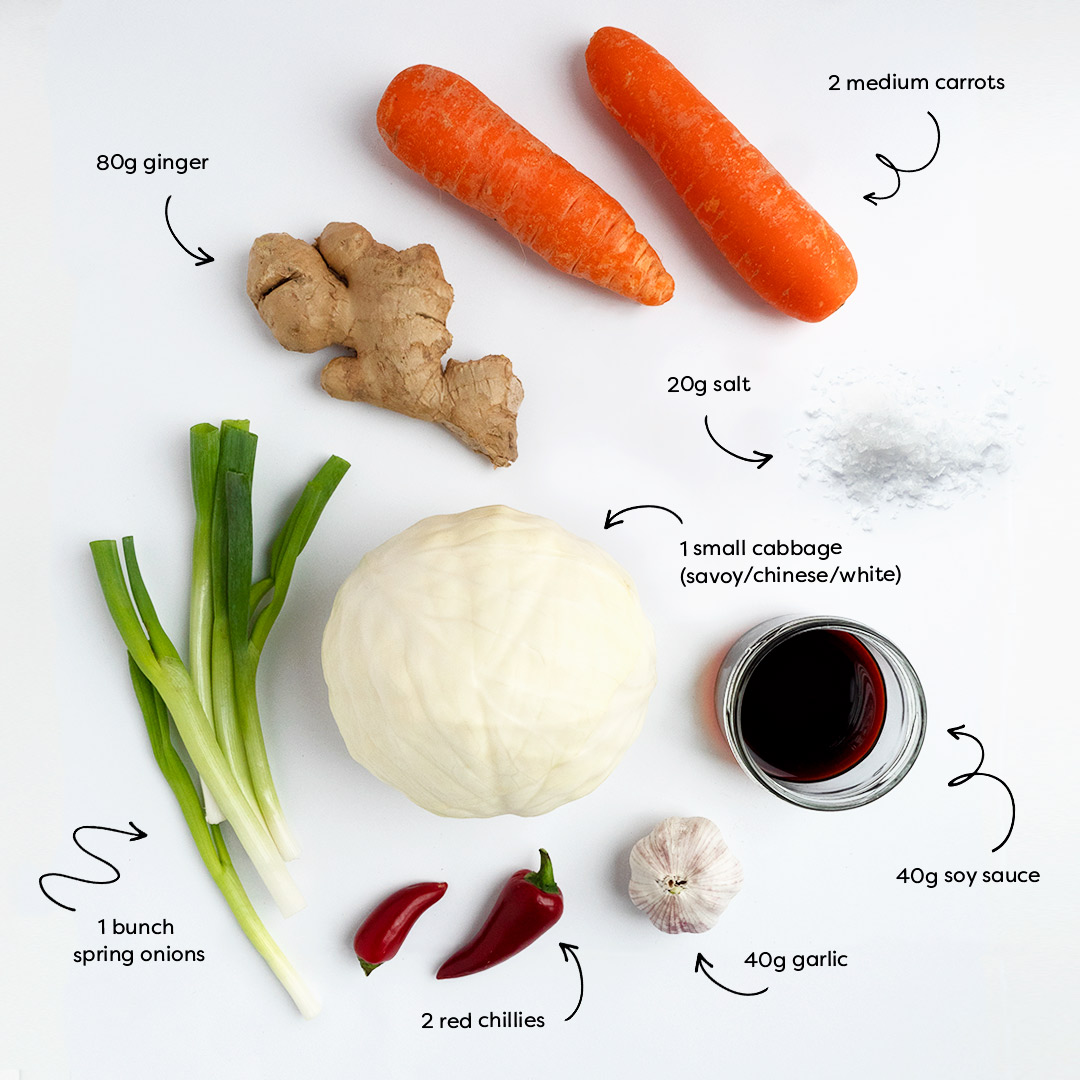 I small/medium cabbage (savoy, chinese or regular)
2 medium carrots
1 bunch spring onions
80g ginger
40g garlic
2 red chillies (or 2 tablespoons chilli flakes)
40g soy sauce
40g water
20g salt (plus extra for soaking)
40g sugar