If you've visited the allplants instagram feed lately, you might have caught one of our instagram live cook-alongs which we've kicked off with a 4-part series on fermented foods.
And whilst "fermented" and "bacteria" might not necessarily be top of your ingredient list, bear with us. Not only are fermented foods a delicious addition to your fridge (great as a finishing touch on pretty much every meal), they also have a whole host of gut health benefits.
What is sauerkraut?
In a nutshell, sauerkraut is fermented cabbage. It contains only shredded cabbage and salt (and millions of lactic acid bacteria!). It's a tangy, savoury condiment with huge versatility. It's as old as time; before refrigeration fermen
ting was used to preserve vegetables throughout the year. 
Sauerkraut is the most classic example of the 'dry-salt' method of fermentation and a brilliant place to start if you are new to fermenting. You can follow a very simple ratio rather than a complicated recipe, and the process is straight-forward, even therapeutic!
How do I eat sauerkraut?
There are so many ways to eat sauerkraut! Admittedly I am crazy for fermented foods, but I struggle to think of a dish Kraut doesn't go with. The power duo of salt and acidity naturally dial up flavour, and adding a spoon of kraut to your food does just that.
Try a spoonful on top of dhals, curries, stews and tofu-fried rice. I love this on a rich and earthy Beetroot Dhal, such as this recipe from my personal blog, Food with Time. 
Ready to get creative? You can add different spices to your kraut each time, or even a combination of different vegetables (providing at least 50% of the weight is still cabbage). Carraway seeds are a classic in a white cabbage sauerkraut. I love adding a teaspoon of turmeric powder to give the kraut a golden yellow colour and earthy note, and a few grated carrots bring a lovely natural sweetness.
If you want to get everything ready and cook along with me head to allplants IGTV - let us know how you get on by tagging @allplants!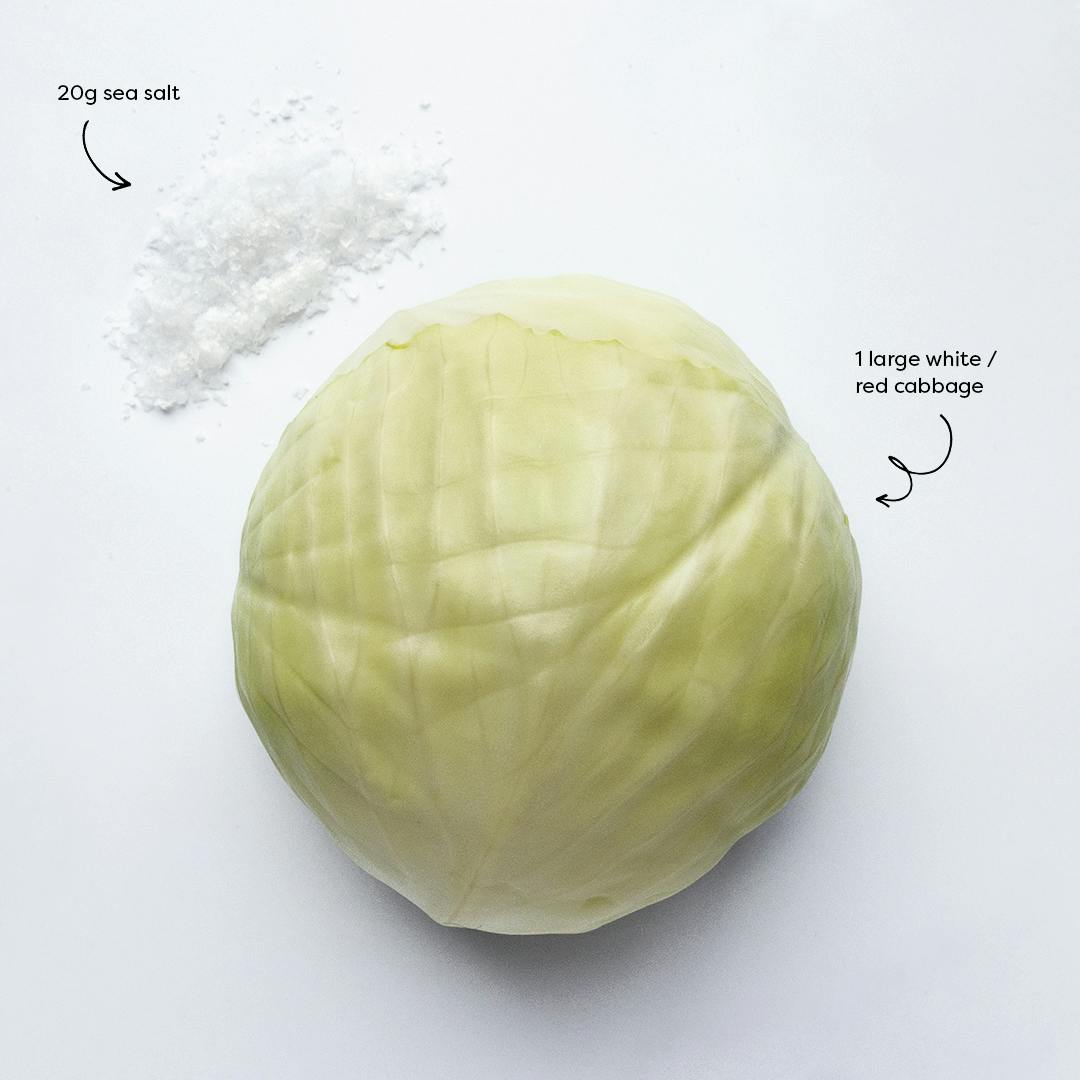 1 Large Cabbage (either white or red is fine, but not a Savoy Cabbage)
20g Flakey Sea Salt