Recipes
Vegan Key Lime Pie
5min read
This vegan key lime pie is sweet, tangy and the right side of tart. Most importantly, it's delicious enough to convert anyone who says they dislike key lime me (case in point, me).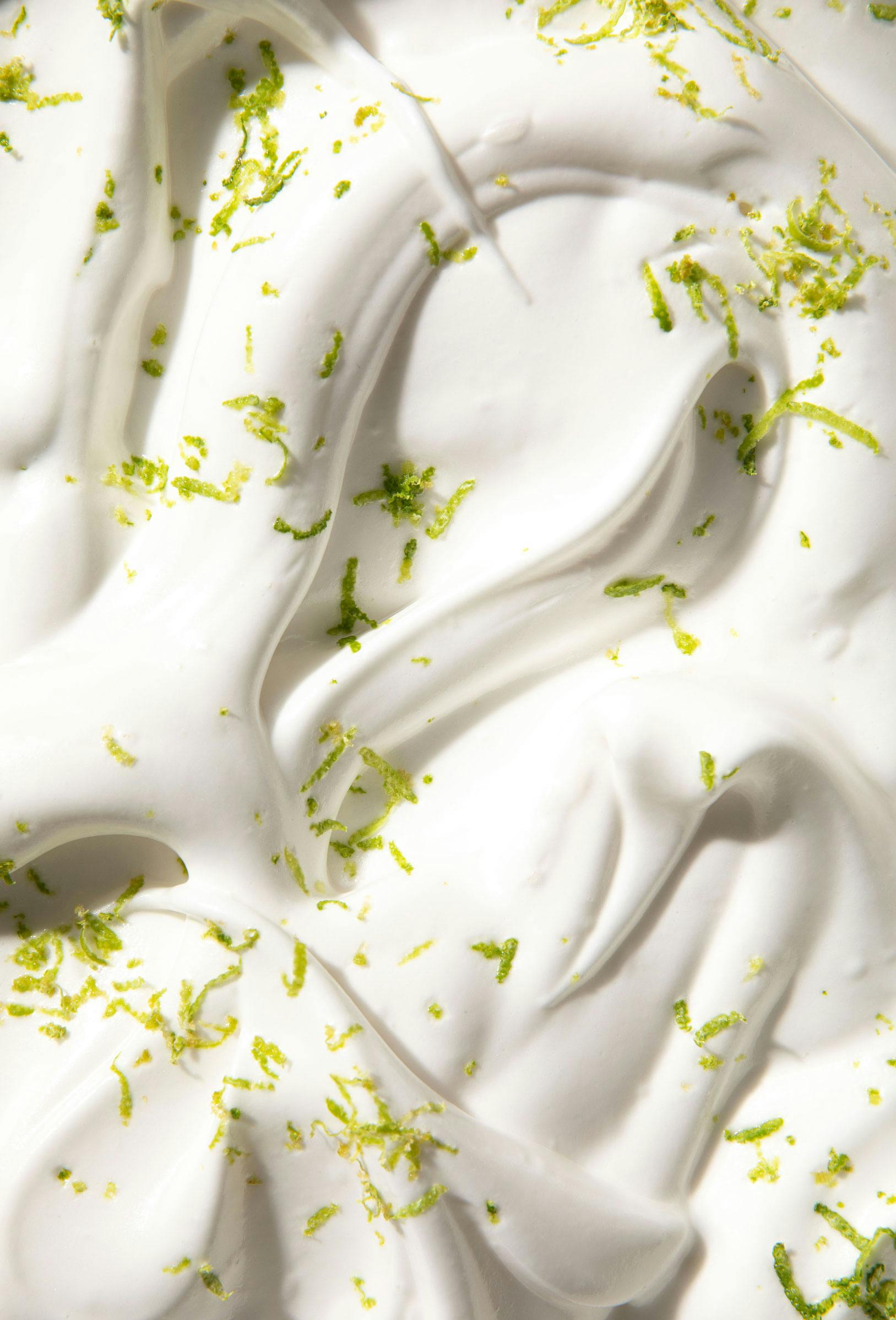 Ingredients
Base: 
180g digestives 
70g butter
40g sugar 
1/4 tsp salt 
Curd Filling: 
350ml plant based milk 
100g cornstarch 
150ml lime juice (around 7-8 limes)
1 tbsp lime zest (around 2-3 limes) 
300g caster sugar
¼ tsp salt 
30g vegan butter 
To serve:
Vegan whipped cream
1 lime, zested
Method
STEP 1
Start by preparing the base. Preheat the oven to 175˚C. 
STEP 2
Place the digestive biscuits into a food processor and pulse until finely ground. Transfer the ground digestives into a bowl, along with the sugar, melted butter and salt. Stir together with a spoon until the mixture resembles wet sand. 
STEP 3
Grease a square tin or a round pie dish lightly with butter. Transfer the crust mixture into the dish, and use a measuring cup to tightly press the crust into the bottom (and sides of the dish if using a round pie dish).
STEP 4
Place the tin or pie dish into the oven and bake for 8 minutes. 
STEP 5
Whilst the base bakes, prepare the curd filling. Combine milk, cornstarch, lime juice and lime zest in a small saucepan. Whisk in the caster sugar, and turn the heat on to low-medium heat. 
STEP 6
Whisk the mixture while it reaches a simmer, and continue whisking until it thickens (8-10 minutes). 
STEP 7
Remove the curd from heat, and stir in the butter. Set it aside and let it cool for 15 minutes. Pour the curd onto the baked base and let it reach room temperature (about an hour). Place the tin/pie dish in the fridge to set for 2-3 hours. 
STEP 8
Remove the key lime pie from the fridge 30 minutes before serving. Slice and serve with a dollop of vegan whipped cream. 
---
by Valentina Concordia
Valentina is our Food Creative, who dreams up our tasty dishes and recipes for our social channels. She has loads of experience cooking up a storm in Italian kitchens, so it's no surprise she can't live without good-quality olive oil (don't come between her and her olive oil) and fresh pasta.
---
MORE GREAT READS