Recipes
Oyster Mushroom Shawarma (with miso tahini & zhoug)
6min read
You asked for it, and we delivered. Jess has created an Oyster Mushroom Shawarma that melts in the mouth like the real thing. Topped with miso tahini and zhoug for a fresh and spicy extra something, that two portion suddenly became for one only.
Ingredients
Mushrooms:
200g oyster mushrooms
2 tsp baharat spice mix
60mls olive oil
1 clove garlic, crushed
1 tsp lemon juice
1dsp maple syrup
1/2 tsp flaked salt
1 pinch black pepper
Miso tahini sauce:
40g tahini
1 tsp maple syrup
2 tsp lemon juice 
Pinch salt
1 tsp white miso (optional, to add richness)
Salad:
½ cucumber
50g cherry tomatoes
½ banana shallot
½ lemon, juiced
Zhoug:
Small handful coriander leaves
1/2 jalapeno chilli
Pinch salt
Squeeze of lemon
Pinch cumin
50mls extra virgin olive oil
To serve: 
2 flatbreads, or pita breads
Optional: sprinkle of za'atar, pickled jalapeno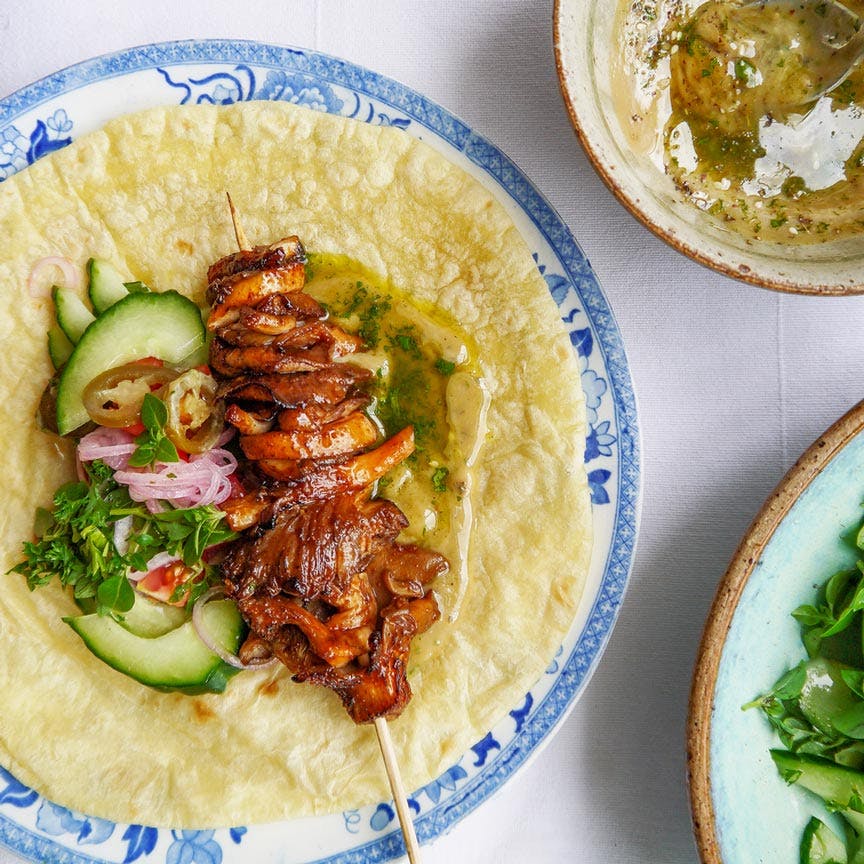 Method
STEP 1
Combine the spice mix with the olive oil, lemon, crushed garlic, maple syrup, salt and pepper. Toss the mix gently through the mushrooms and leave to marinate while you get on with the rest. Preheat the oven to 220C.
STEP 2
For the tahini sauce: whisk all the ingredients until smooth, if needed add 1-2 tbsp water to loosen up, until the correct consistency is reached, set aside.
STEP 3
For the salad: finely slice the shallot, put in a small bowl with the juice of ½ lemon and pinch of salt and leave to pickle for 10 minutes. Wash and deseed the cucumber, cut thin slices on the bias, combine with the chopped cherry tomatoes. When the shallots are ready, sprinkle over the tomato and cucumber.
STEP 4
For the zhoug: put all ingredients in a blender, pulse until smooth, and taste for seasoning.
STEP 5
Thread the mushrooms tightly onto two skewers. If you're using wooden skewers, wrap the ends with foil to stop them burning. Place into the preheated oven for 15-20 minutes, turning halfway. They should look golden and yielding when cooked.
STEP 6
To serve: warm your flatbreads and pile with your salad, put your mushrooms on top then drizzle with tahini and zhoug. Eat at once.
---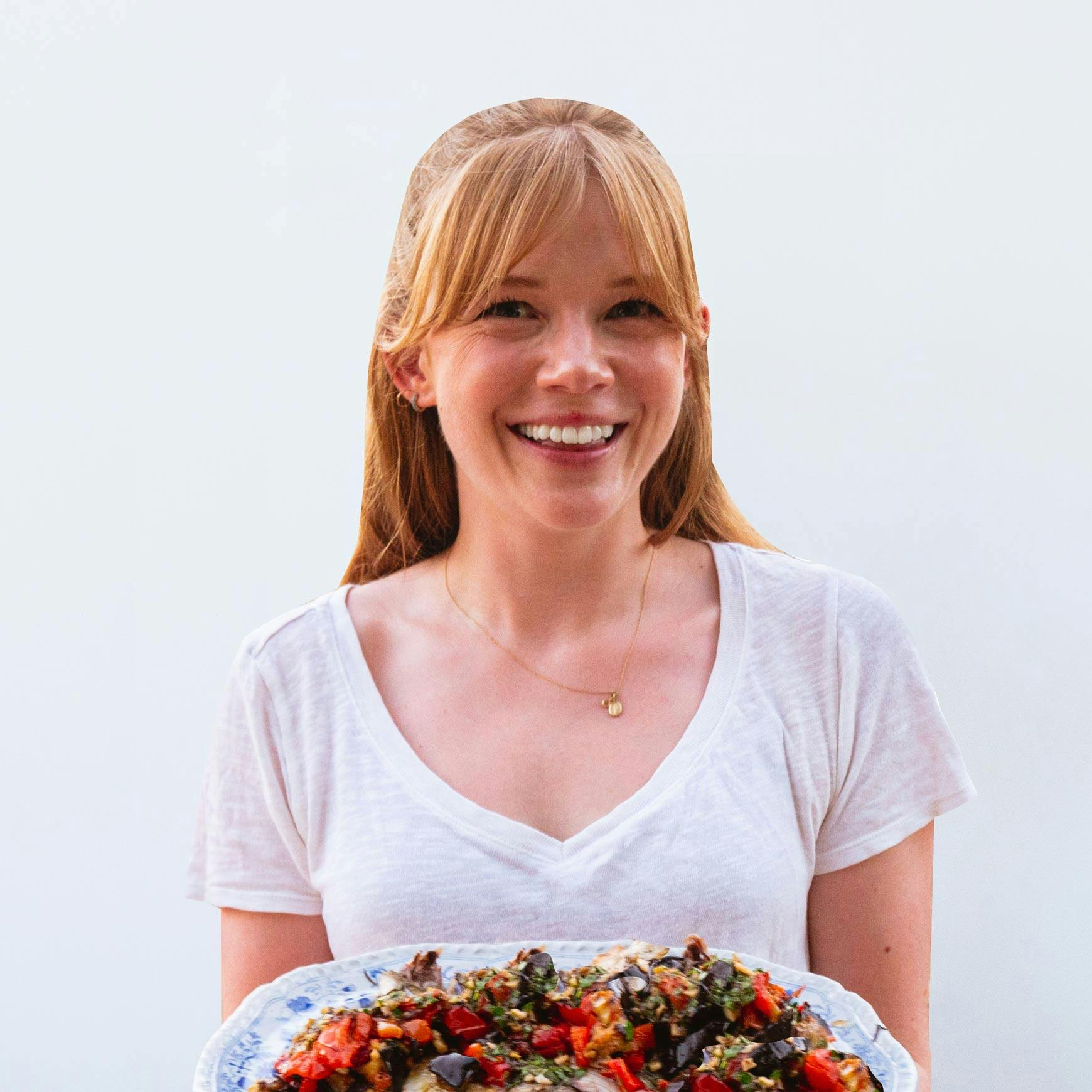 by Jessica Tatham
Jess, our Guest Writer on Planted Magazine and founder of rad-ish, dreams up the tastiest modern dishes for you to enjoy from home. When she's not cooking up her all-time favourite dish — Aubergine Parmigiana — you'll find her experimenting in and out of the kitchen with creative hobbies.
---
MORE GREAT READS