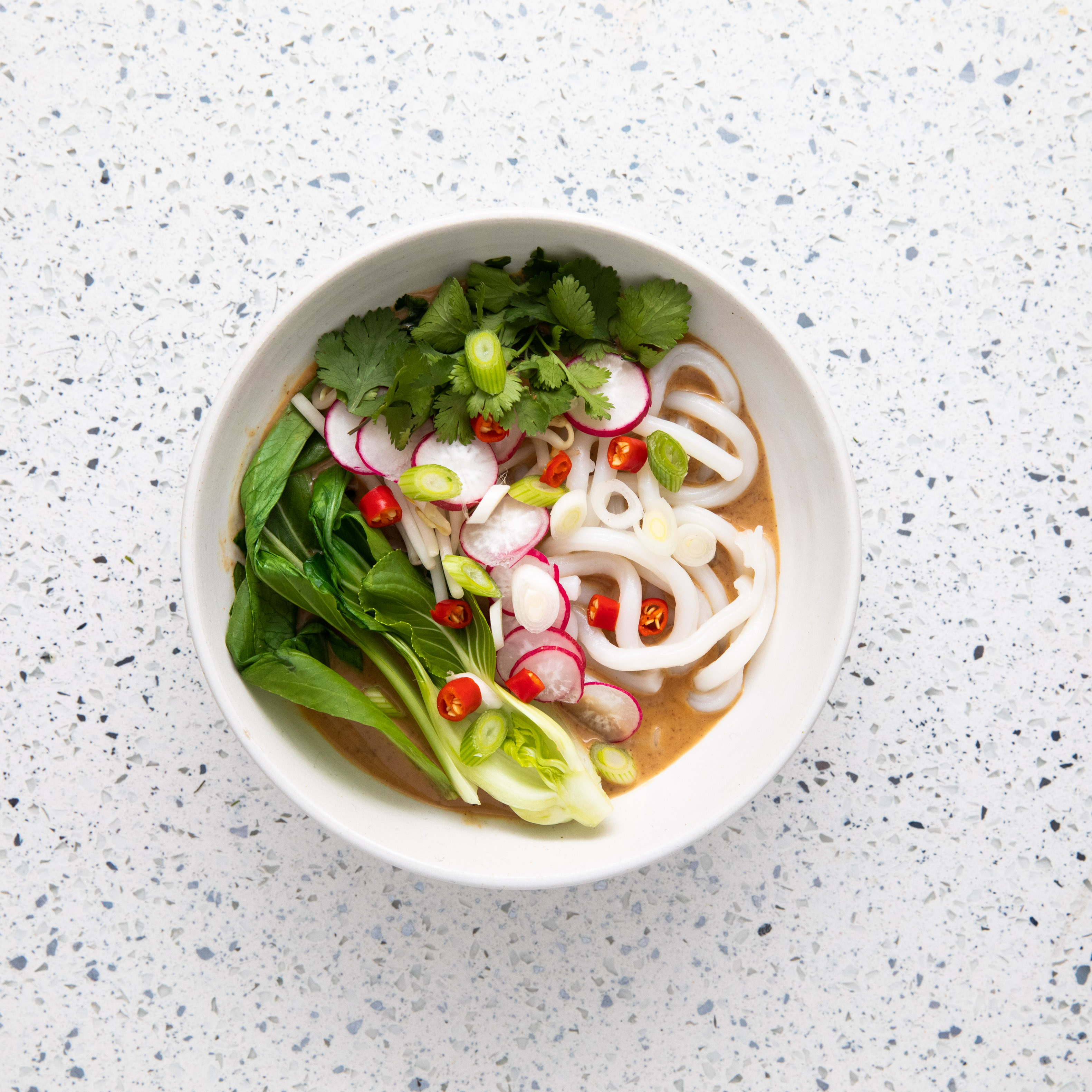 Thai Peanut Noodle Soup
This delicious peanut-y, punchy noodle soup is scientifically proven (by us) to brighten up any grey day. Our version is packed with pak choy, udon noodles, bean sprouts, radishes, coriander and spring onions, but you can use any veg you have on hand. Grab the recipe here.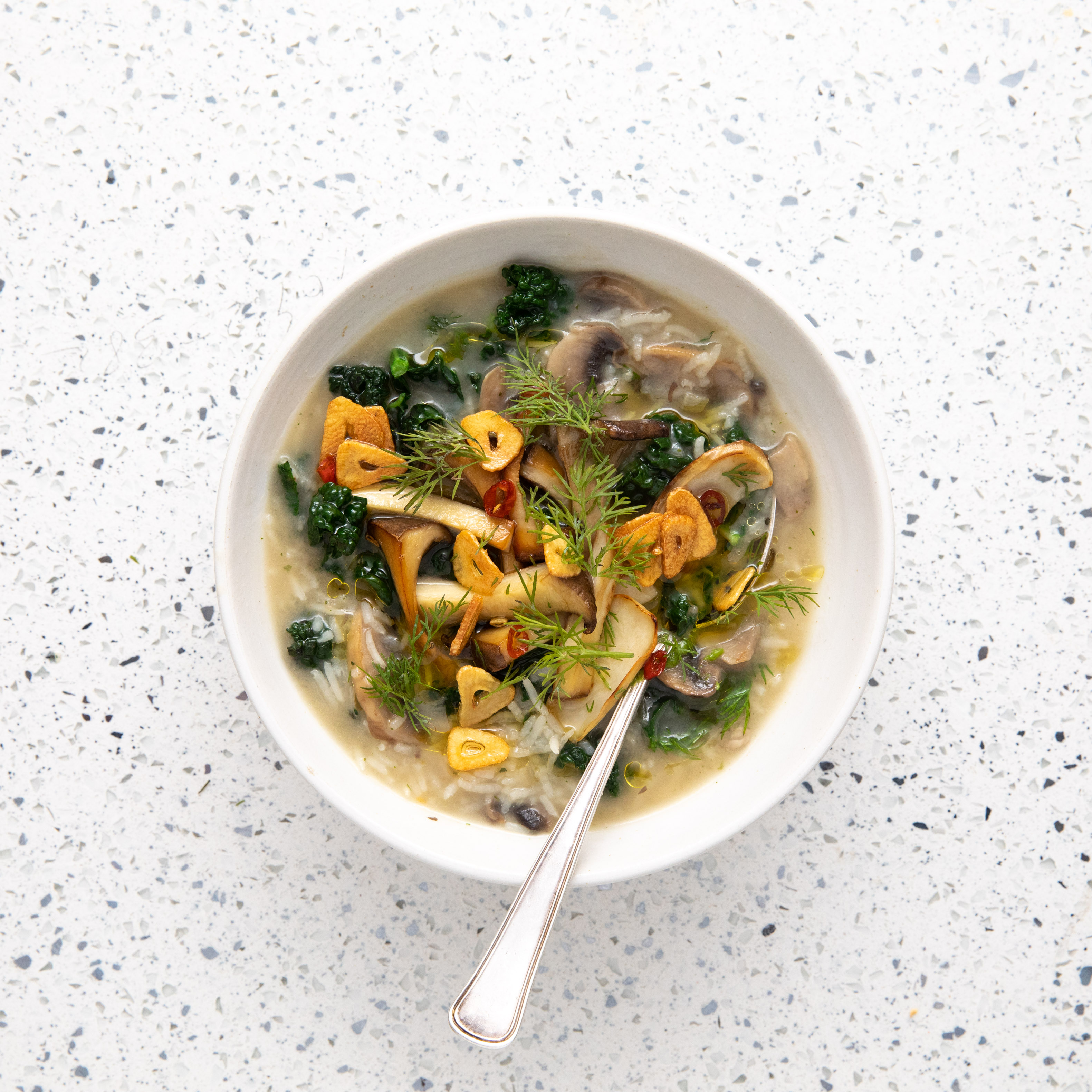 Mushroom, Rice and Kale Soup
An easy, quick, flavour packed soup. It's made up of a variety of mushrooms, garlic oil and dill, which makes it a boost for your immune system and creates layers upon layers of flavour and richness. Who needs chicken soup? Make this one instead!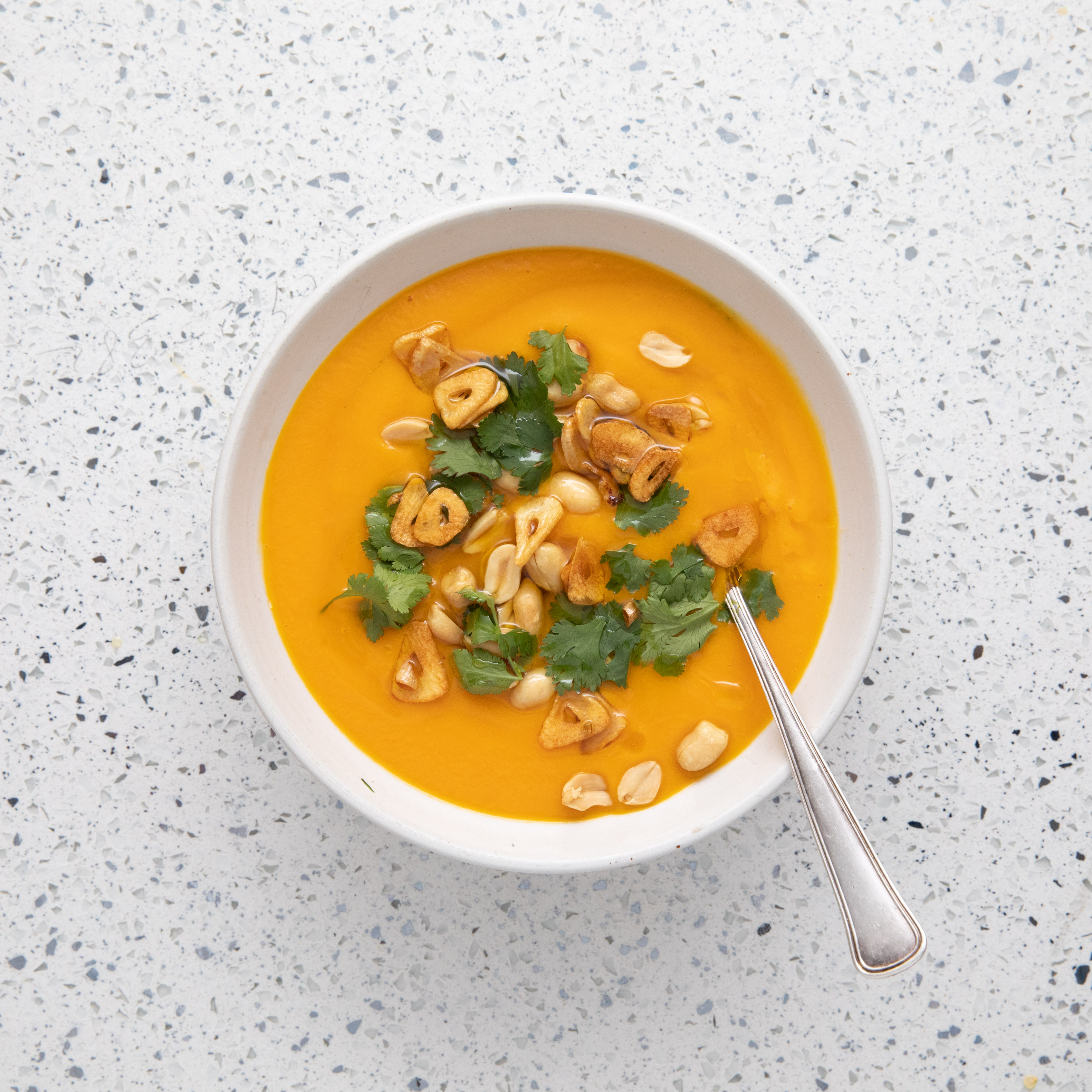 Spiced Carrot Soup w/ Garlic Oil
This soup is velvety, sweet, and slightly spiced. It's topped with garlic oil and crunchy garlic chips, for extra flavour and texture. Make a big batch of the oil and drizzle it on ALL of your vegetables, salads, pasta dishes and soups. Grab your apron!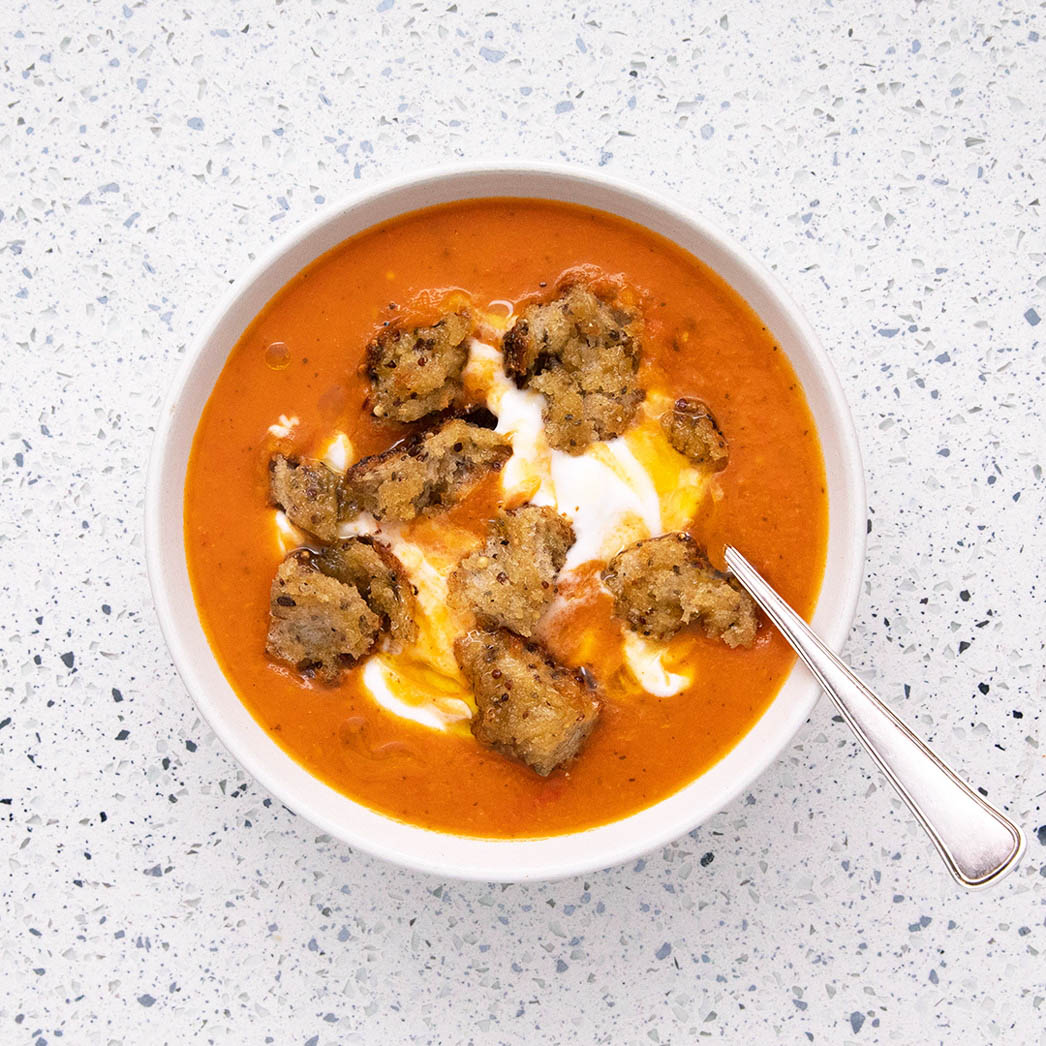 Tomato and Tamarind Soup
Our preferred soup to crouton ratio is 50/50 and we invite you to do the same. This slightly sweet and perfectly-savoury soup requires minimal prep, comes together in 30 minutes, and freezes well. Grab the recipe here.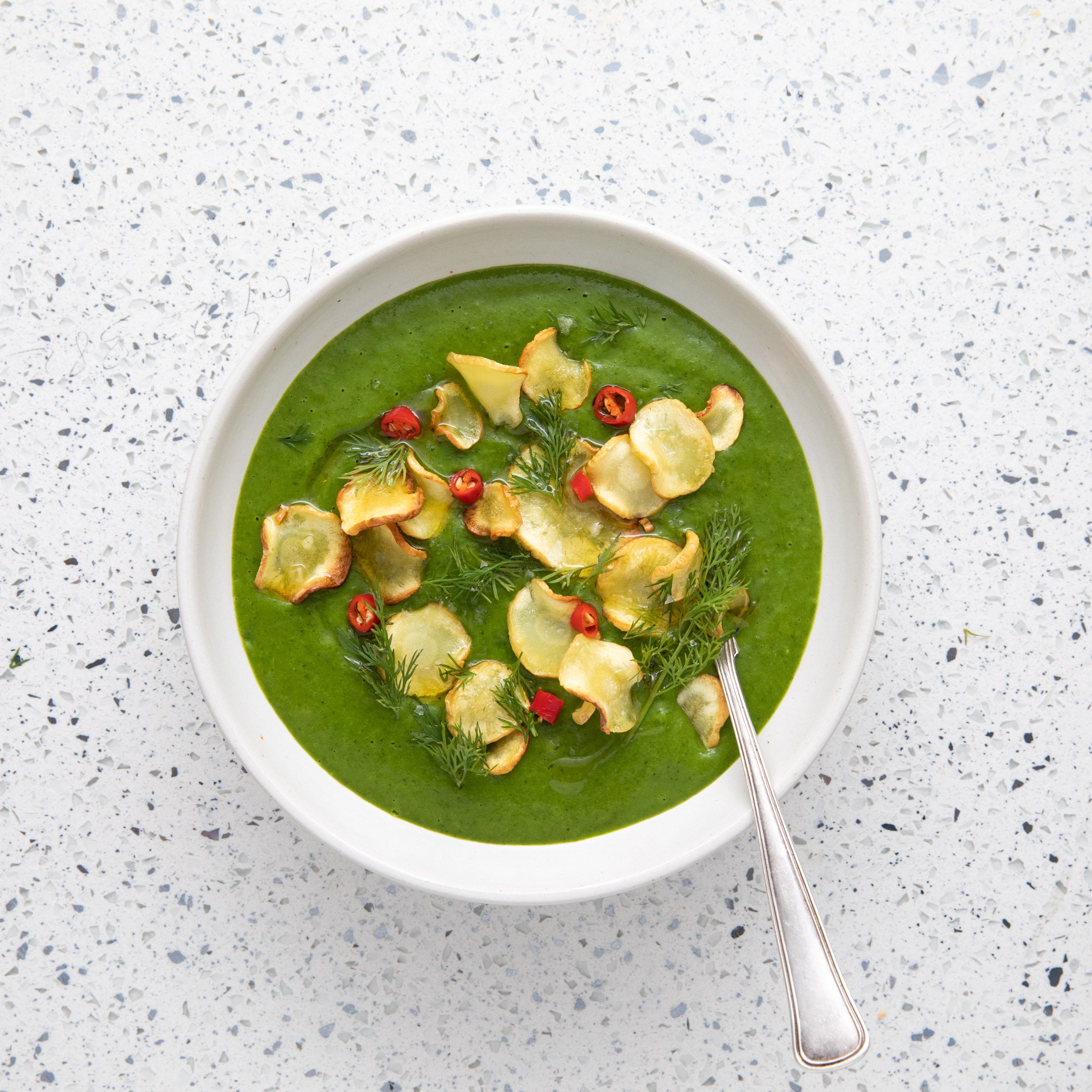 Parsnip and Kale Soup
Super simple, super creamy, and super green. This soup is packed with vitamin rich parsnips and kale and is topped with crunchy parsnip chips, which can be doubled to use in your salads and sandwiches all week long. You can find the recipe here.