What is meal prepping?
Meal prepping means setting out a menu of sorts for your week. It entails either cooking the meals in advance in big batches, prepping meals into individual portions on the go (especially useful for homemade lunches), or simply prepping individual ingredients so they can be thrown together to create a variety of meals. 
Meal prepping is great because by knowing what's on the menu for the week, you buy exactly what you need which can work out cheaper and is definitely more convenient when shopping. More importantly, by prepping your meals in advance, say, on the weekend, your meals in the following days will be able to be assembled or reheated in next to no time. If you're someone who hates the thought of cooking dinner or making tomorrow's lunch from scratch after coming home from work, meal prepping can help you avoid this. 
It's also an effective way to make sure you use up all of your food. By knowing exactly what you have in the fridge and when you'll be using it, food prepping can significantly cut down the amount of food that ends up wasted by not eating it on time. 
Can you meal prep vegan food?
Definitely! In fact, a vegan diet works great for meal prepping and batch cooking as fresh and frozen veg, pulses and seeds are easy to prepare as individual ingredients and can be mixed together to create lots of lovely flavour combinations. 
Right, you've convinced me. How do I get started?
You've first got to decide which type of meal prepping you want to do.
Batch cooking is great for bigger meals, so that your dinners are in the freezer waiting (whilst you're waiting for your allplants delivery!). Sauces, stews and curries are great to make as a big batch, so that you can simply warm up your preferred grain if you want it and have food on the table in as little as 10 minutes. It's also best to pick meals that have similar ingredients to help with shopping lists and avoid wasting food, particularly where fresh vegetables are concerned. We've got a whole section dedicated to recipes that work really well when batch cooking for you to check out.
Individual portions work really well for lunches, as you can make one or two dishes and pack them all in separate Tupperware ready to put in your bag before work each morning. Salads and grain bowls are really good as lunches, because you can really easily mix them up with different dressings and different roasted veg so that you don't get bored by friday.
Prepping individual ingredients means that it can be added as a side or put into salads, and is particularly effective with roasted vegetables. This is especially because lots of roasted veg tastes great hot or cold, so it's really versatile and good to have on hand.
Some good vegan meals to prep in advance are: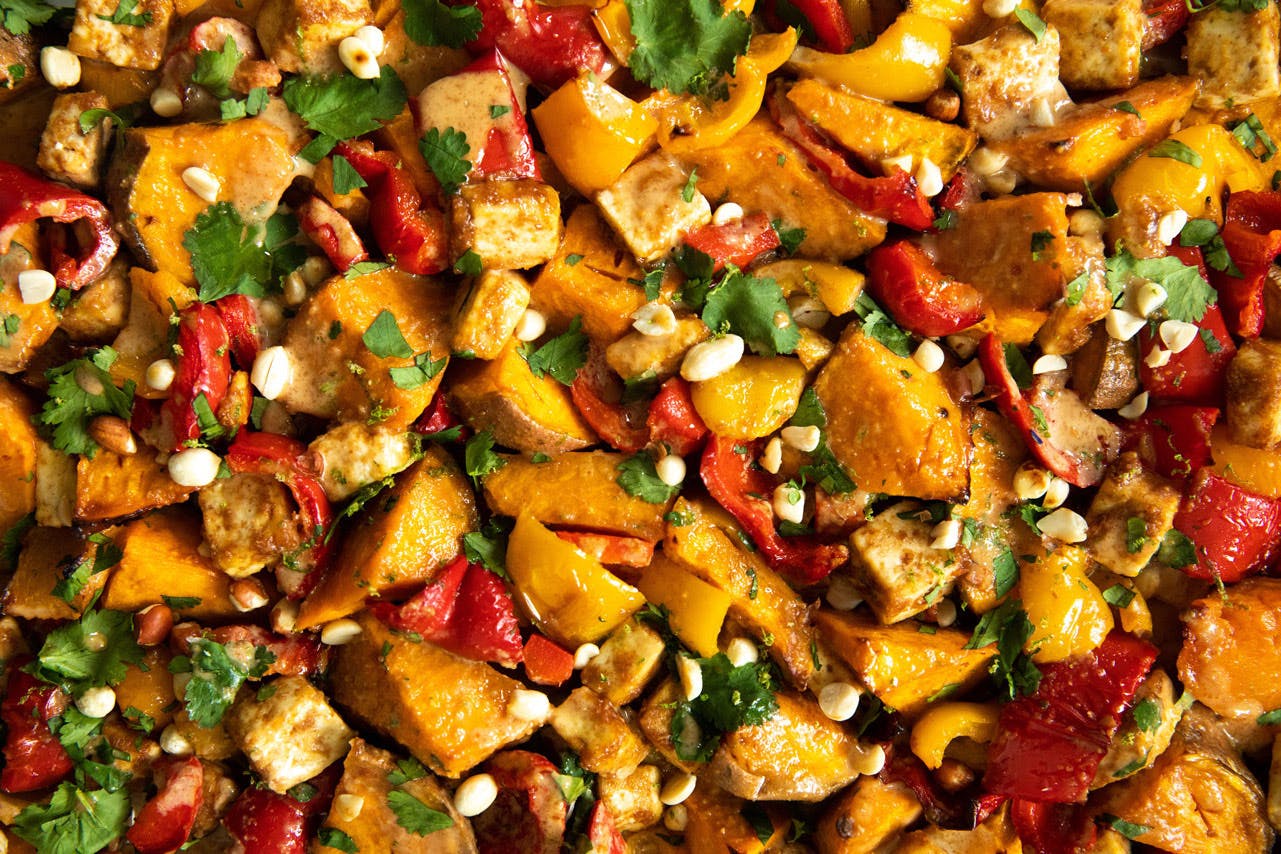 This traybake is delicious hot or cold, and makes a great addition to salads or can be simply enjoyed on its own. 
Maple and ginger roasted carrots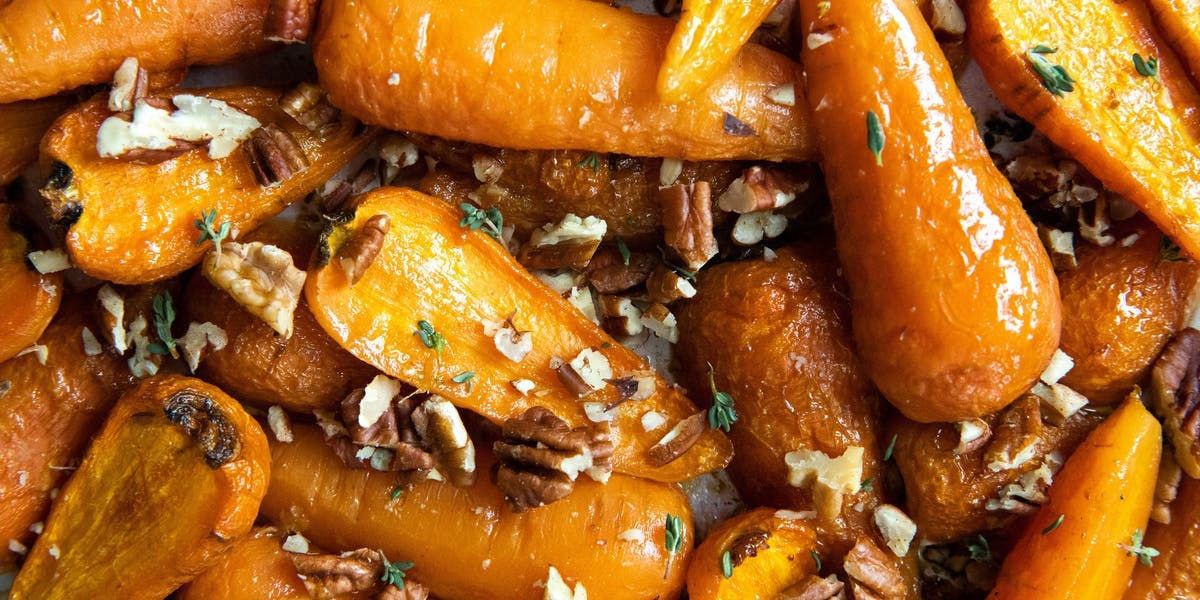 Like the veg traybake, these roasted carrots are great mixed into a salad, because there are few opportunities where carrots are the star, and these sticky and sweet batons deserve attention.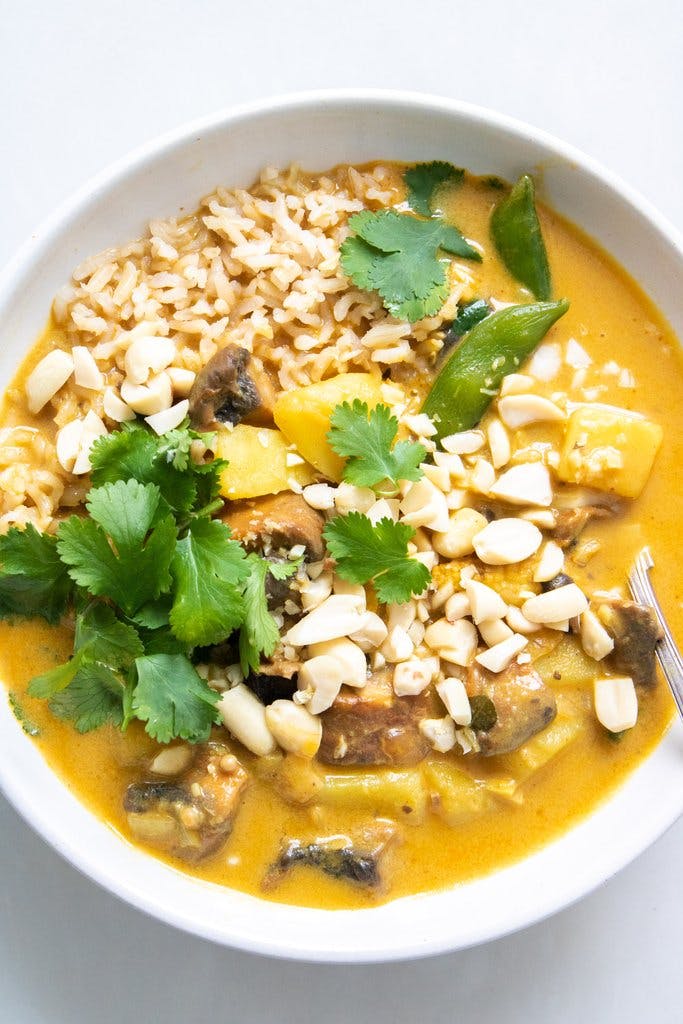 A one pot curry is an amazing way to have a hearty, rich meal using whatever veg you've got lying around that needs using up and works in the dish.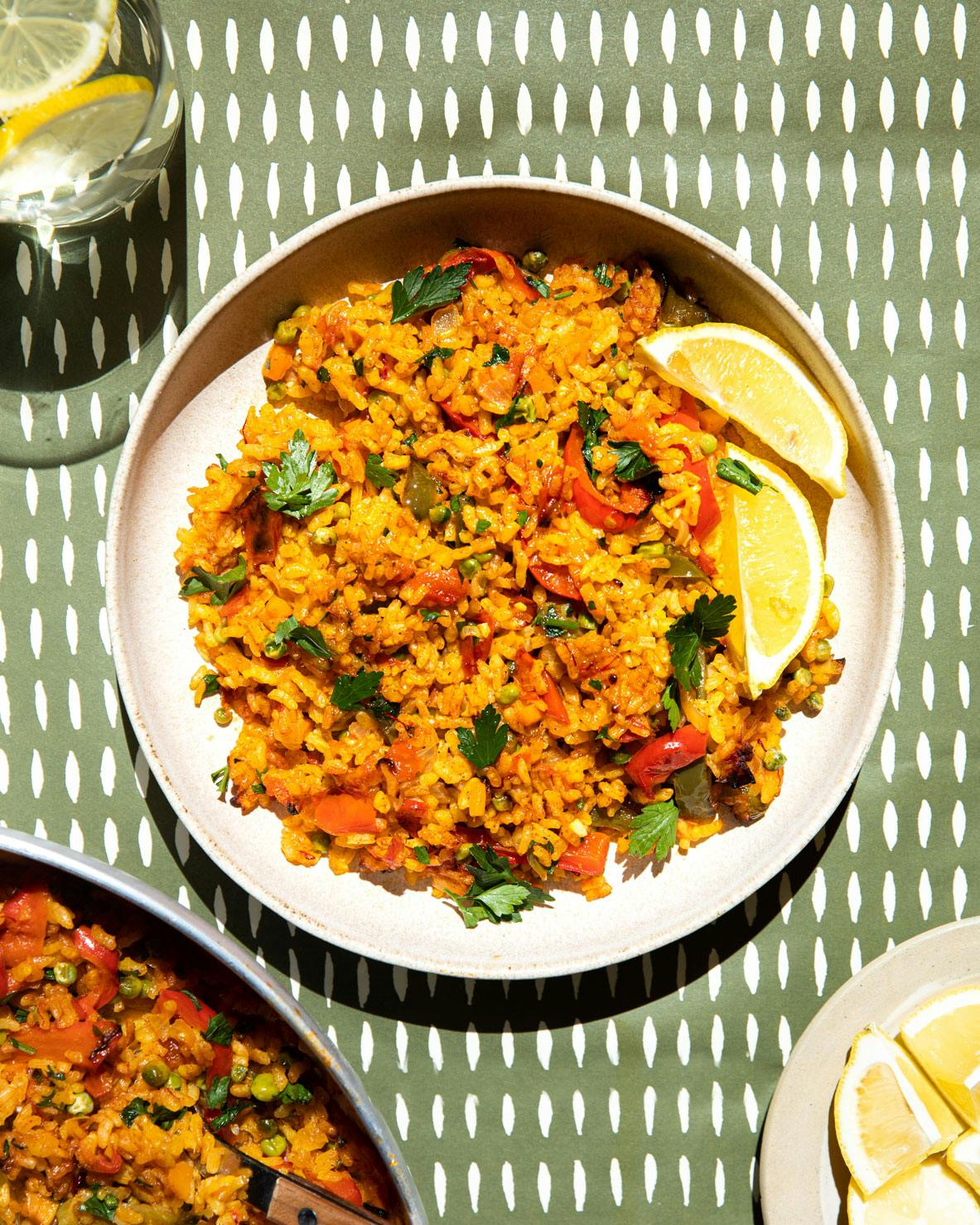 This vegan paella is immensely flavorful and bright, and the spanish spanish dish is a delight to add to your roster of meals. 
Here, the common ingredients are sweet potato, carrots and red pepper, however the recipes are all inspired by different corners of the world. The difference in flavour and style ensure you won't get bored of them.
And if you honestly can't be bothered, that's the beauty of ordering allplants; the meal planning and batch cooking is done for you.