Lifestyle
5 Mood-Boosting allplants Dishes to Help Beat Winter Blues
2min read
Between the copious amounts of rain, sleet and snow of winter combined with dark overcast mornings (and what feels like lunchtime sunsets), it's easy to see how the winter blues can hit. Here are some of our favourite mood boosting ingredients in our very own meals to help improve your mood. 
1. Mushrooms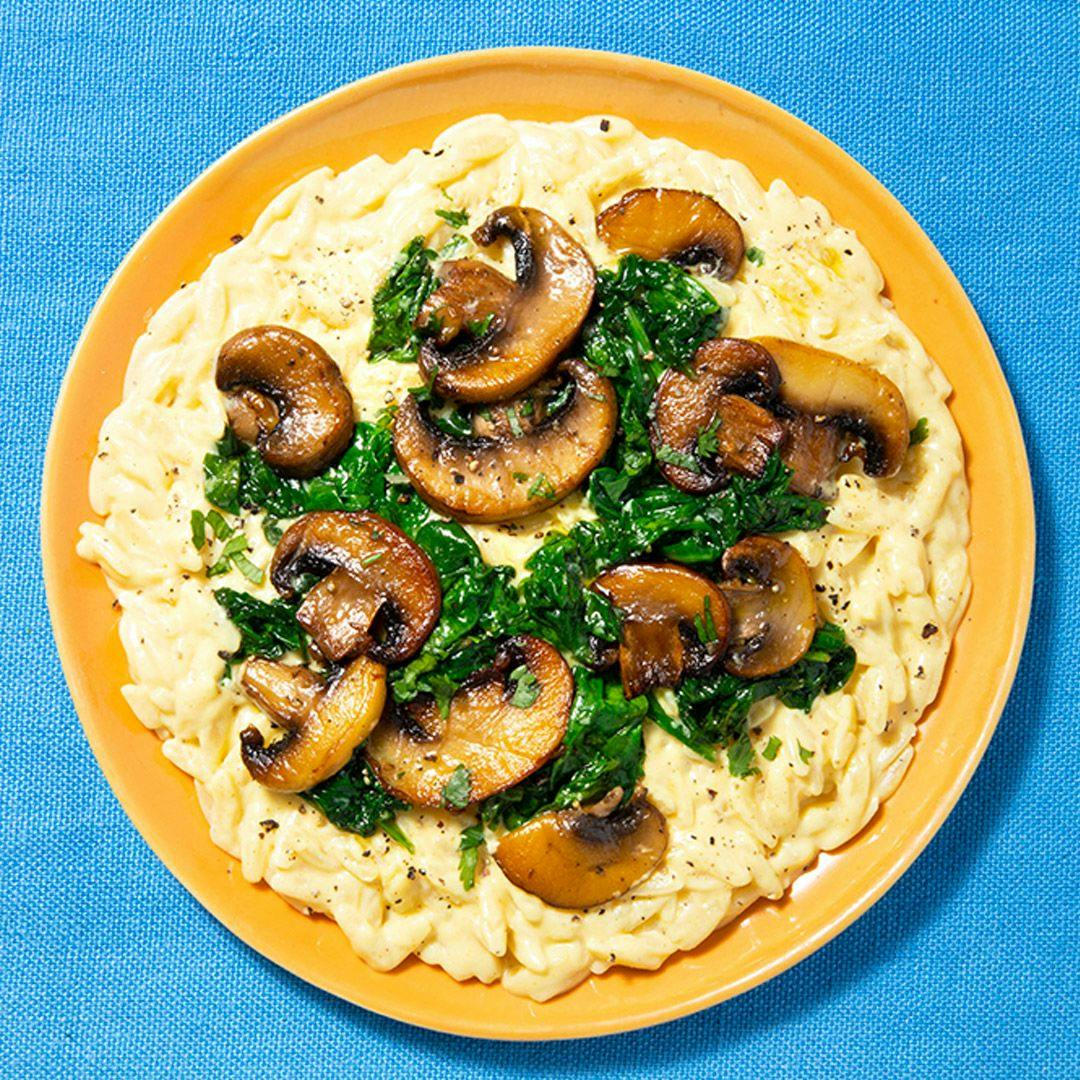 Mushrooms are a great plant-based source of selenium, and several studies have shown that selenium can decrease depressive symptoms. It's fair to say that allplants is also the go-to destination for mushroom lovers, as the hero ingredient in many of our dishes. For a lunch-time pick-me-up or an evening mood booster, we love our Truffle Mushroom Orzo. Creamy, rich, nutritious and packed with umami mushrooms, the flavours alone will make your day brighter (and the extra hit of selenium will do its thing, too).
2. Flax Seeds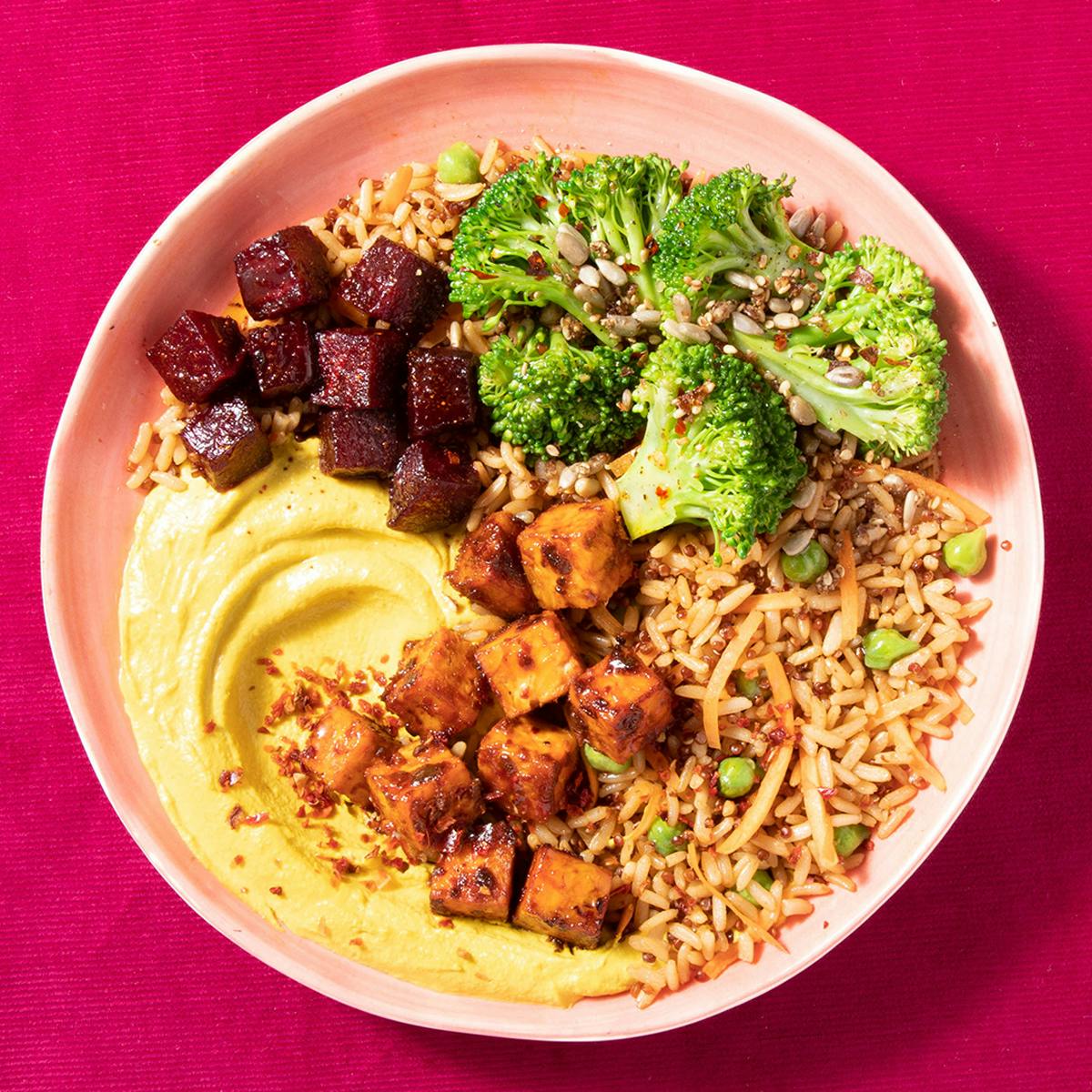 Flax seeds are the small but mighty ingredient that can help keep the blues at bay. It's a great source of omega-3s, which can help stabilise your mood and some research has found correlations between lower omega-3 levels and poorer mental health. One tablespoon of ground flax has your recommended daily intake, but you can also get some of that from our delicious Rainbow Nourish Bowl, which is topped with a crunchy mix of sunflower seeds, flax seeds and sesame seeds for a tasty boost of energy. 
3. Broccoli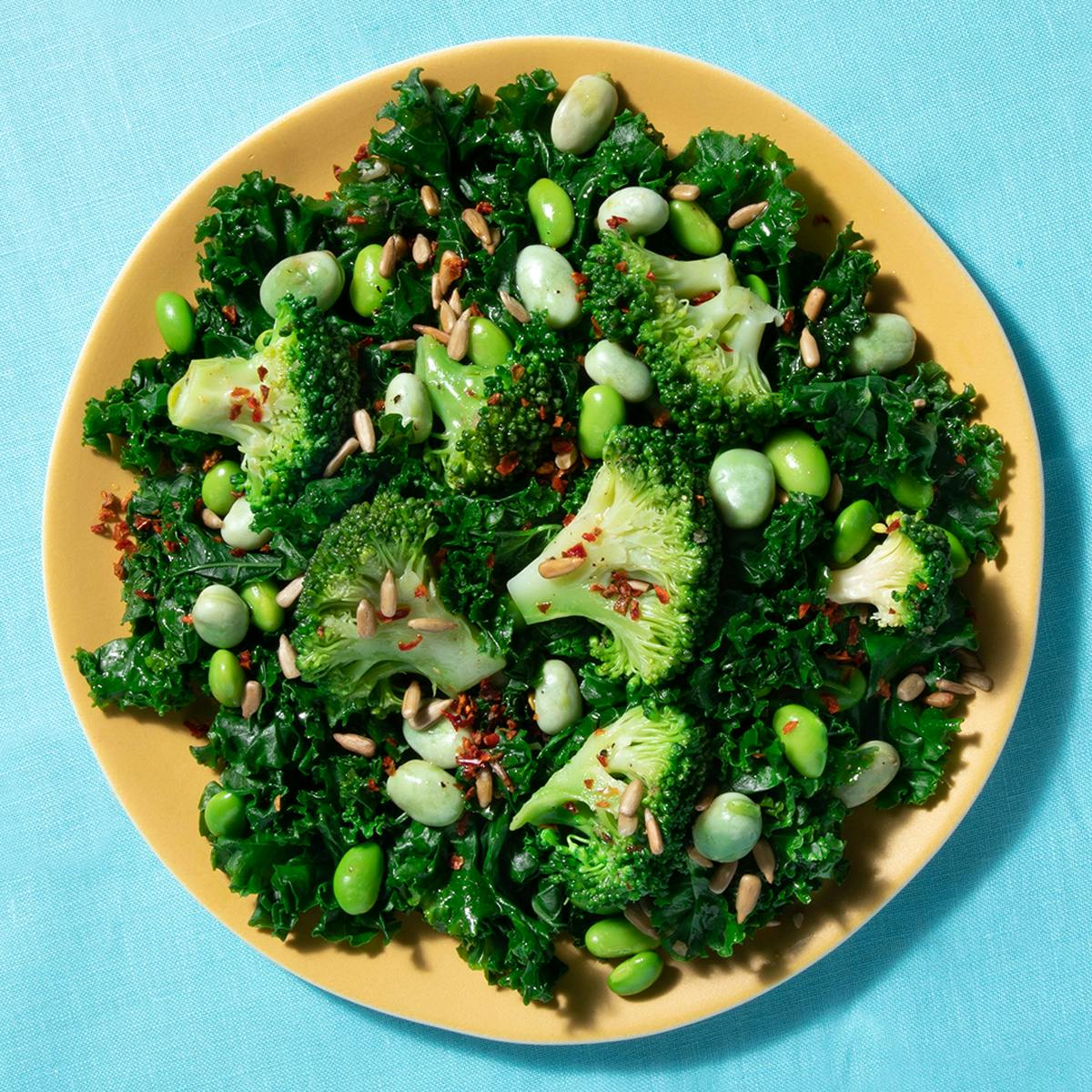 If it isn't obvious by the fact it's in so many of our dishes — we love broccoli. And with good reason — it's a great source of folic acid, which helps maintain good levels of serotonin produced in our brains. In fact, studies have shown that a deficiency of folic acid can put people at greater risk of developing mood disorders such as depression, so there's really no overstating how important it is to get enough in your diet, and veg like broccoli and leafy greens are key. Our Garlic + Chilli Greens is just the hack for that, for a double dose of greens thanks to the folate-high kale and broccoli. 
4. Oats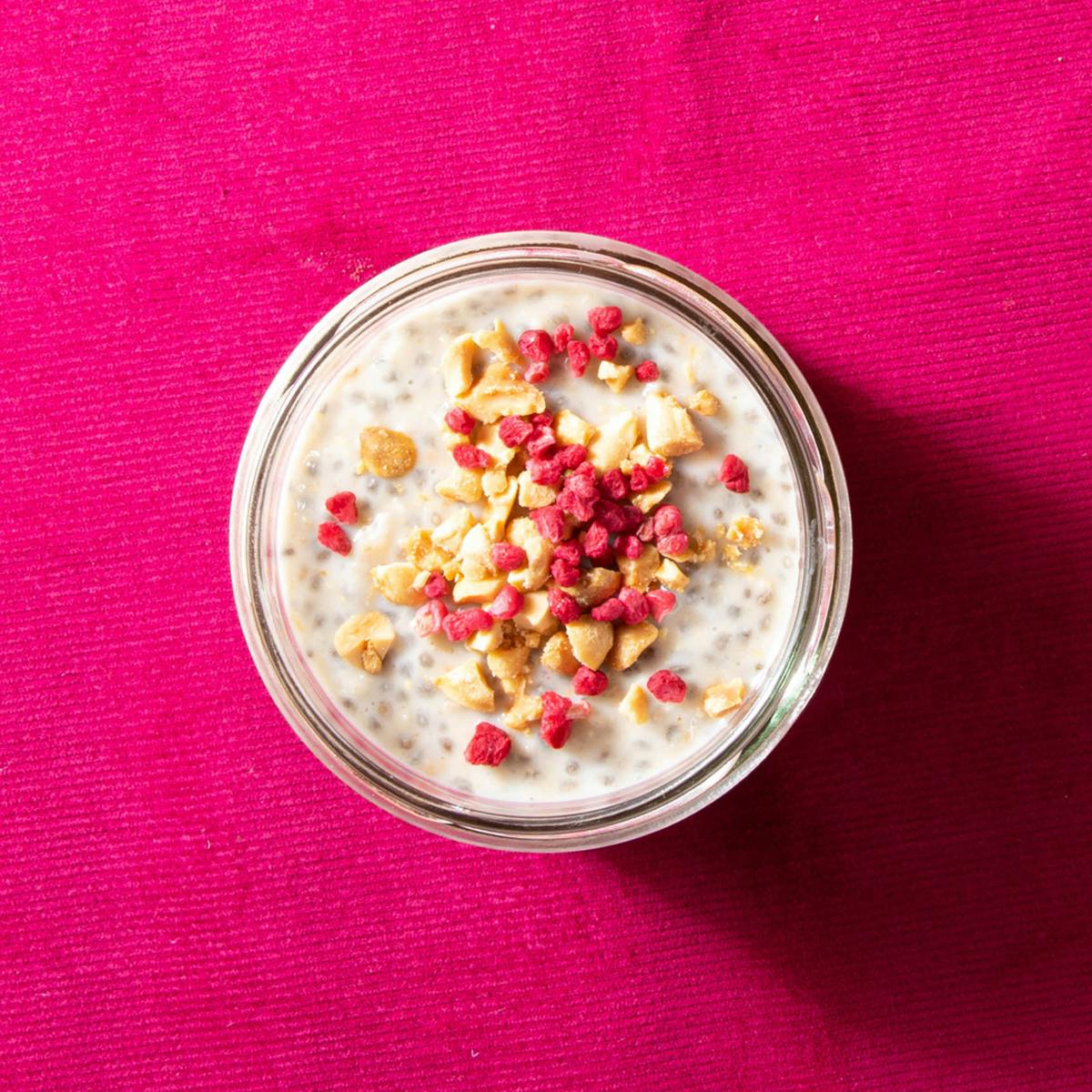 Our mornings don't really get going before we have some oats, and given its nutritional benefits, it's not much of a surprise. They are a fantastic source of fibre, which is instrumental in regulating blood sugar levels, which in turn helps in controlling and stabilising your mood. So our PB+J Oat Pot does more than tap into a childhood flavour favourite — it can also help keep those mood swings at bay this winter. 
5. Bananas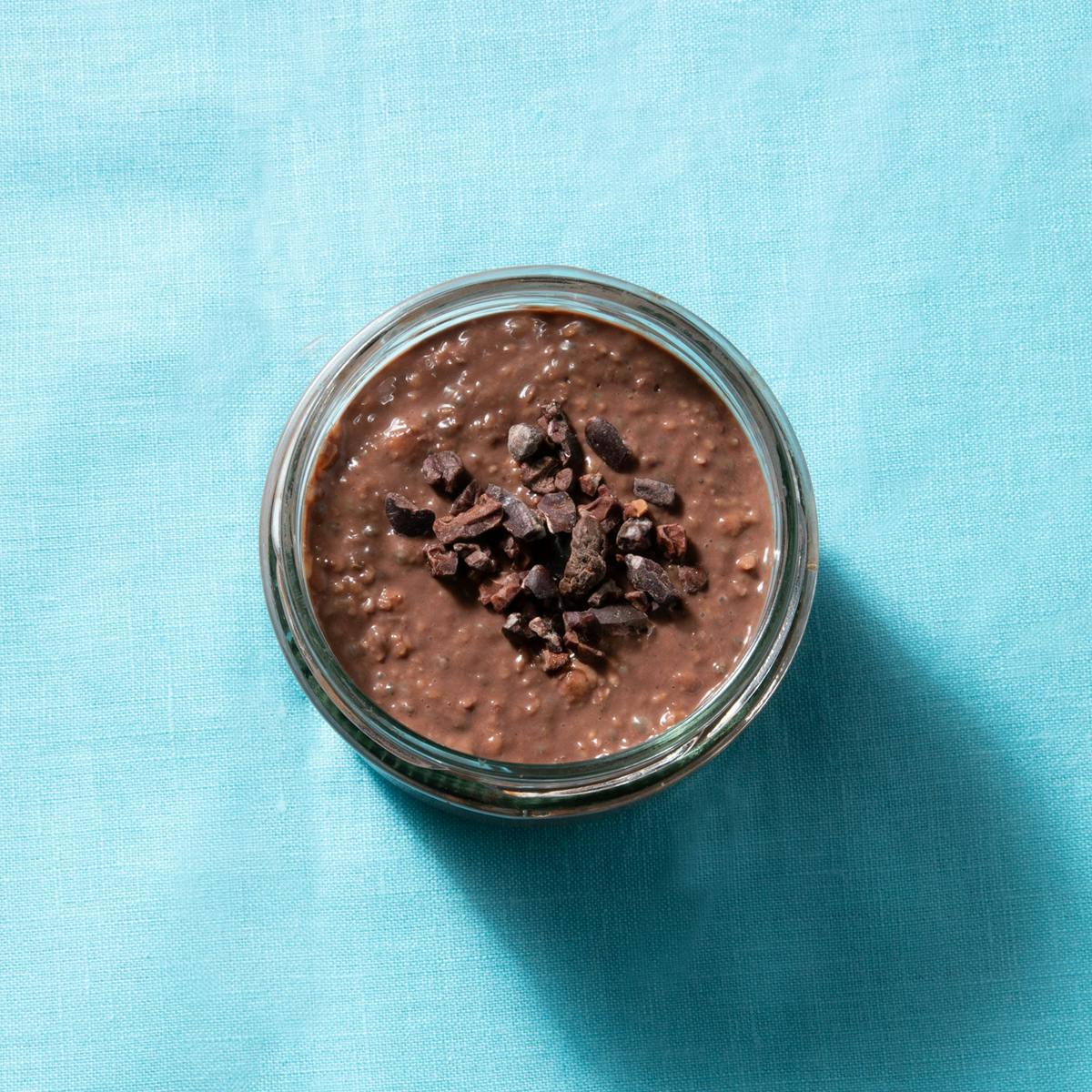 Ever been given the advice of eating a banana when feeling anxious before an exam? Well, turns out there's the science to back it up — bananas are a great source of vitamin B6, which is key to helping the brain process neurotransmitters such as serotonin (dubbed 'the happy hormone' for a reason). Starting your day with a Cocoa + Banana Oat Pot sounds like a good idea to us. 
---
By Toni Olukiran
Toni is one of our lovely Content Marketing Assistants, and when she's not writing posts about everything from Jamaican cooking to vegan champagne, she's making a Spotify playlist (she was at 200, at her last count) or playing tennis in the park.
---
Let us take care of dinner
We help to make eating more plants easy and delicious. Fancy letting us take care of dinner? Check out our delicious meals here.