Lifestyle
Everything You Need To Know About Polenta
2min read
Polenta is a staple ingredient in a lot of Italian cupboards and beyond, but what exactly is it? Find this out and more with our guide to polenta. 
What is polenta?
Polenta is corn that is ground into a coarse flour and boiled. Technically, polenta is therefore a type of boiled cornmeal. Cornmeal is actually a common staple eaten around the world; Typically polenta is distinct in it being boiled and eaten with italian stews and ragus, and it can also be left to set and harden and subsequently fried. 
Is polenta vegan?
Polenta is naturally vegan, as being derived from corn it is plant based. However, polenta can often be made with added butter or milk to increase creaminess, so be sure to check if you're eating polenta you haven't made yourself!
Is polenta gluten free?
Polenta is a great gluten-free alternative to pastas, breads and even cakes. As it is derived from corn, it contains no gluten, though it's again worth double-checking the label if buying polenta in case of cross-contamination. 
What to make with polenta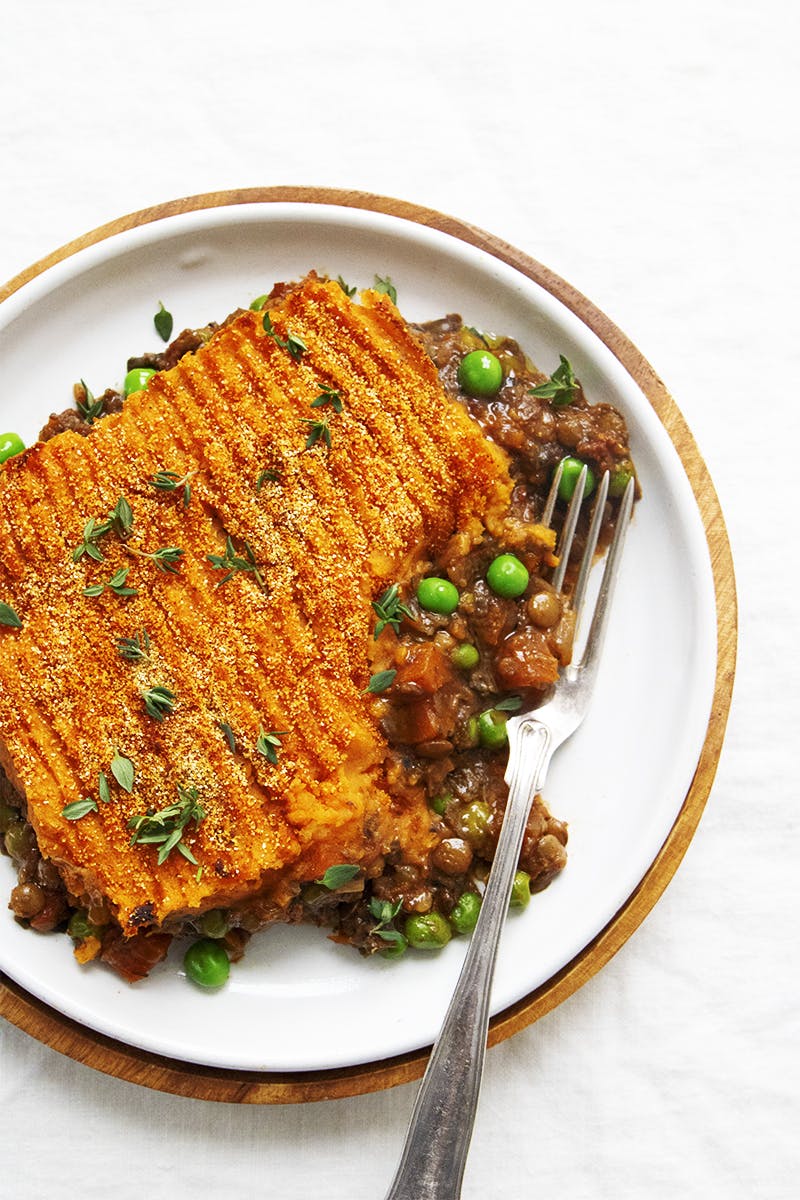 Polenta provides great texture to dishes, and this shepherd's pie is no exception. Polenta is added to the crumb topping for a mash that's crisp on top and perfectly creamy and soft below.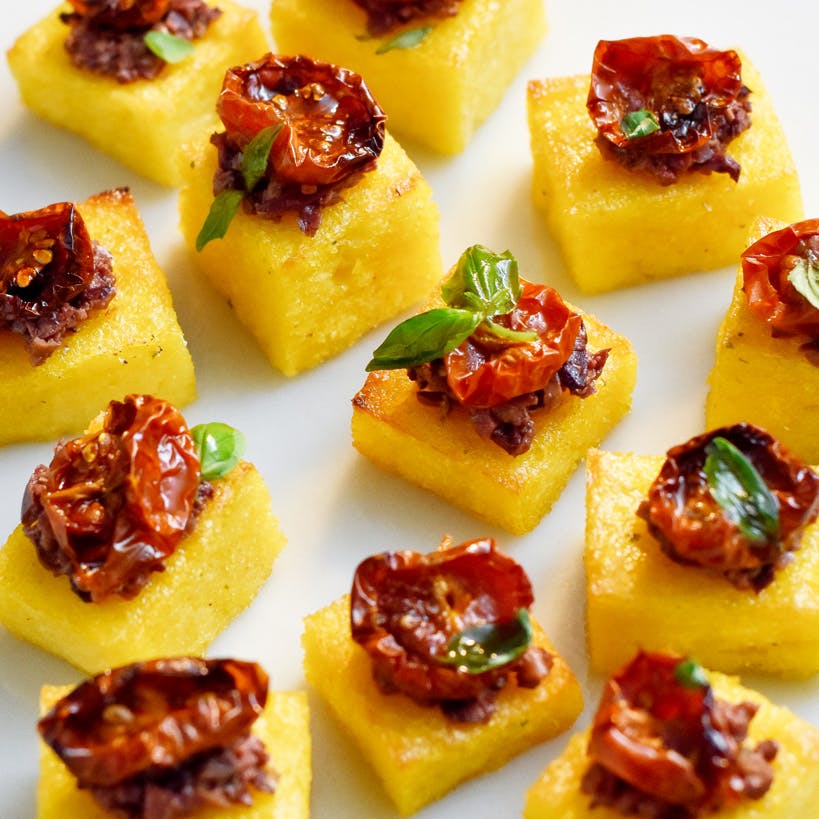 These polenta bites, developed by our recipe developer Iona, are perfect for any special occasions and dinner parties you may have lined up and are super easy to prep. A great mix of flavours and textures are in every bite — so it's no wonder they're so more-ish. 
---
By Toni Olukiran
Toni is one of our lovely Content Marketing Assistants, and when she's not writing posts about everything from Jamaican cooking to vegan champagne, she's making a Spotify playlist (she was at 200, at her last count) or playing tennis in the park.
---
Let us take care of dinner
We help to make eating more plants easy and delicious. Fancy letting us take care of dinner? Check out our delicious meals here.