Lifestyle
Five Foods That Can Help Relieve Stress
2min read
Feeling overwhelmed and looking for some ways to help calm you down? We've got you. Here are five foods that have been scientifically proven to help improve your mood and decrease stress. 
Sweet potatoes
Sweet potatoes are a great carb, rich in nutrients, and it doesn't hurt that they're also super delicious. But did you know that they can help lower stress hormones in your body? Sweet potatoes help lower cortisol, the hormone produced by the adrenal glands that makes you feel stressed. Our sweet potato and date salad may just be the thing that helps you power through those stressful days. 
Kimchi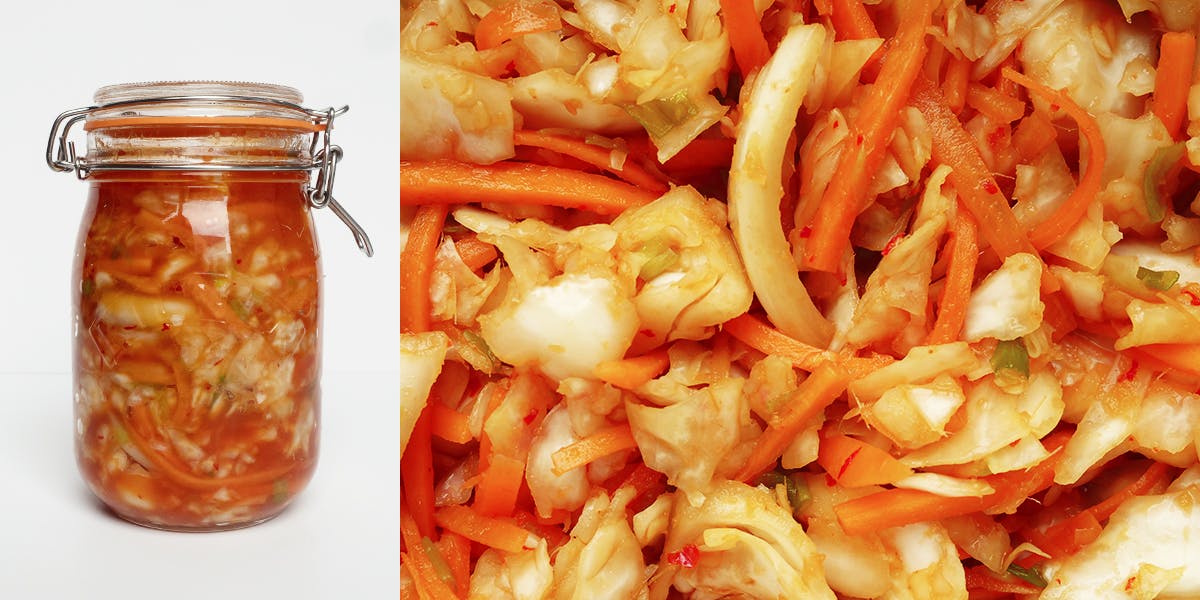 Just when you think kimchi can't have any more benefits, it continues to be the gift that keeps on giving. Probiotic-rich food, which fermented products are, have a positive effect on mental health. Studies have shown that fermented foods can help reduce feelings of stress and anxiety. Get our delicious vegan recipe for kimchi here next. 
Cruciferous vegetables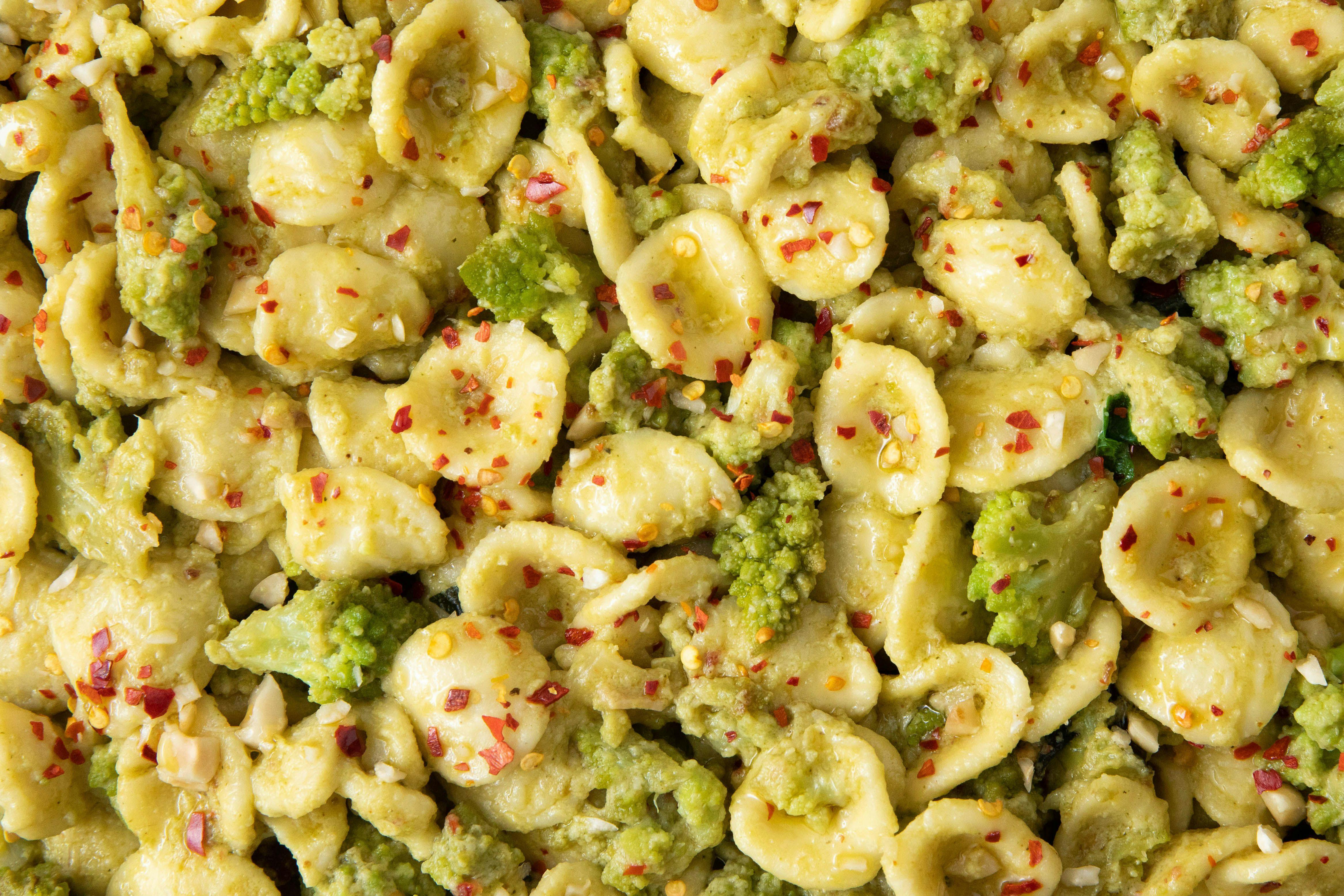 Cruciferous veg like broccoli and kale may help improve mental health when included regularly in your diet, according to research. They are nutritionally dense and is rich in a compound called sulforaphane which has antidepressant effects. If you needed another reason to try our spicy romanesco broccoli orecchiette, this is it. 
Camomile tea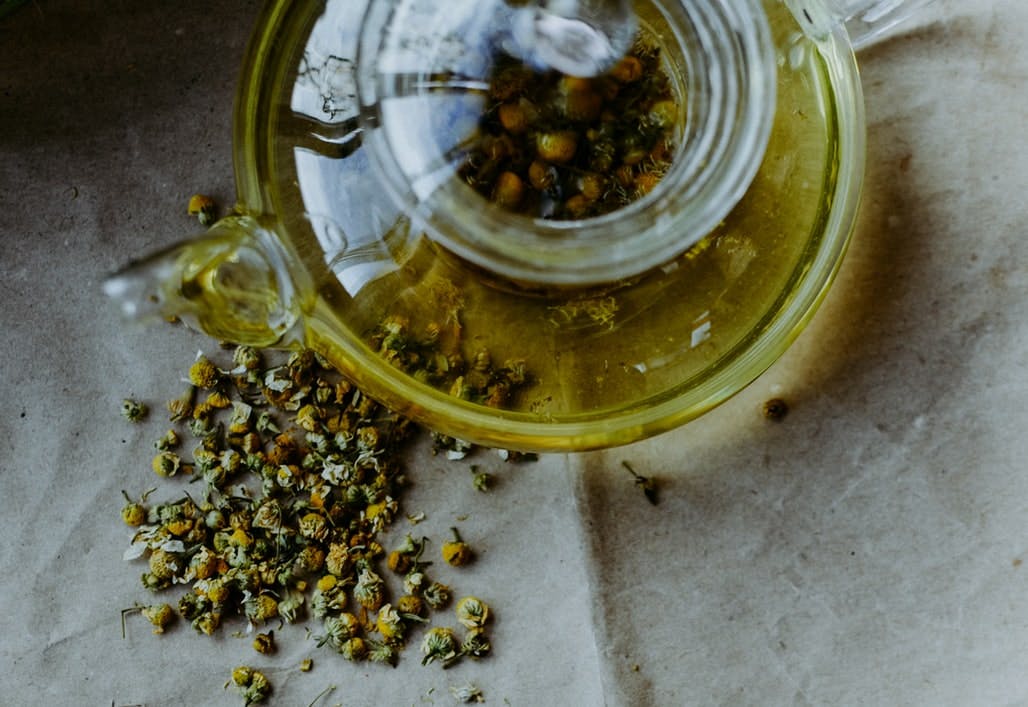 Camomile, along with other herbal teas, has a reputation for being a useful aid for sleep and general relaxation. People drink chamomile often in the evenings to get ready to sleep. Research has shown promising evidence of camomile being a legitimate sleep aid due to the presence of apigenin, a phytonutrient compound with natural sedative properties.
Chickpeas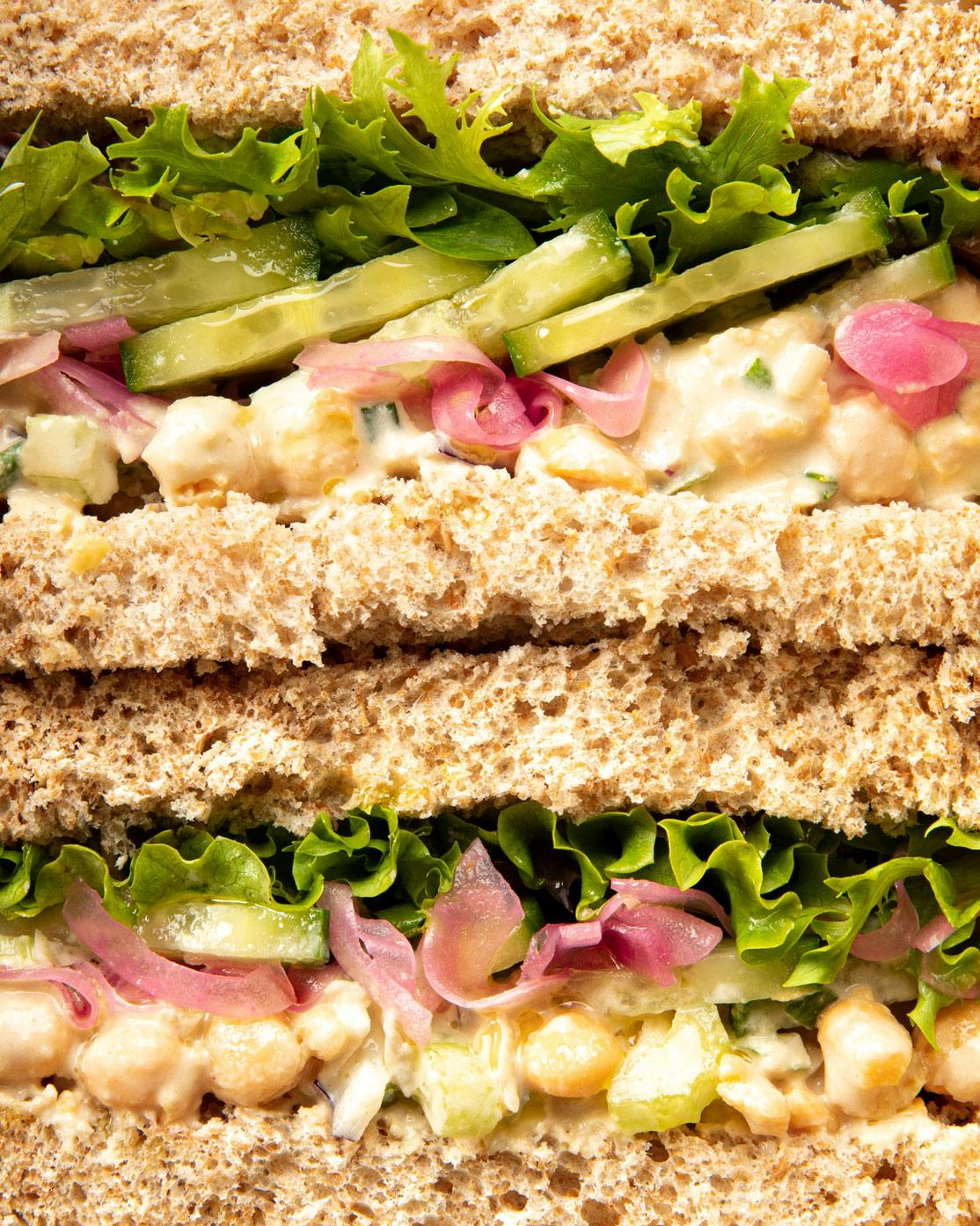 Chickpeas are a legume and are considered to be one of the oldest cultivated in the world, and they are also packed with nutrients. Legumes that are rich in proteins like chickpeas are believed to help promote good brain health. It is also rich in the compound L-tryptophan, which produces mood-boosting neurotransmitters to the brain. Definitely a good reason to give this chickpea sandwich a go. 
---
By Toni Olukiran
Toni is one of our lovely Content Marketing Assistants, and when she's not writing posts about everything from Jamaican cooking to vegan champagne, she's making a Spotify playlist (she was at 200, at her last count) or playing tennis in the park.
---
Let us take care of dinner
We help to make eating more plants easy and delicious. Fancy letting us take care of dinner? Check out our delicious meals here.
Shop now