Lifestyle
Is A Veg Box For Me?
5min read
Whether you're up for experimenting in the kitchen with unknown, seasonal vegetables, or you just want to make your weekly trips to the supermarket a little lighter, a veg box might be the answer.
It's widely known by now that eating more plants is not only key in maintaining a balanced diet, but also a great way to positively impact the environment. So, how can a veg box help me with both of those things?
What is a veg box? 
A veg box is essentially a food delivery filled with fresh, crisp and colourful vitamin and mineral-rich vegetables, sent straight to your door however often you want. You're usually able to specify how many people it needs to feed, dietary requirements and preferences.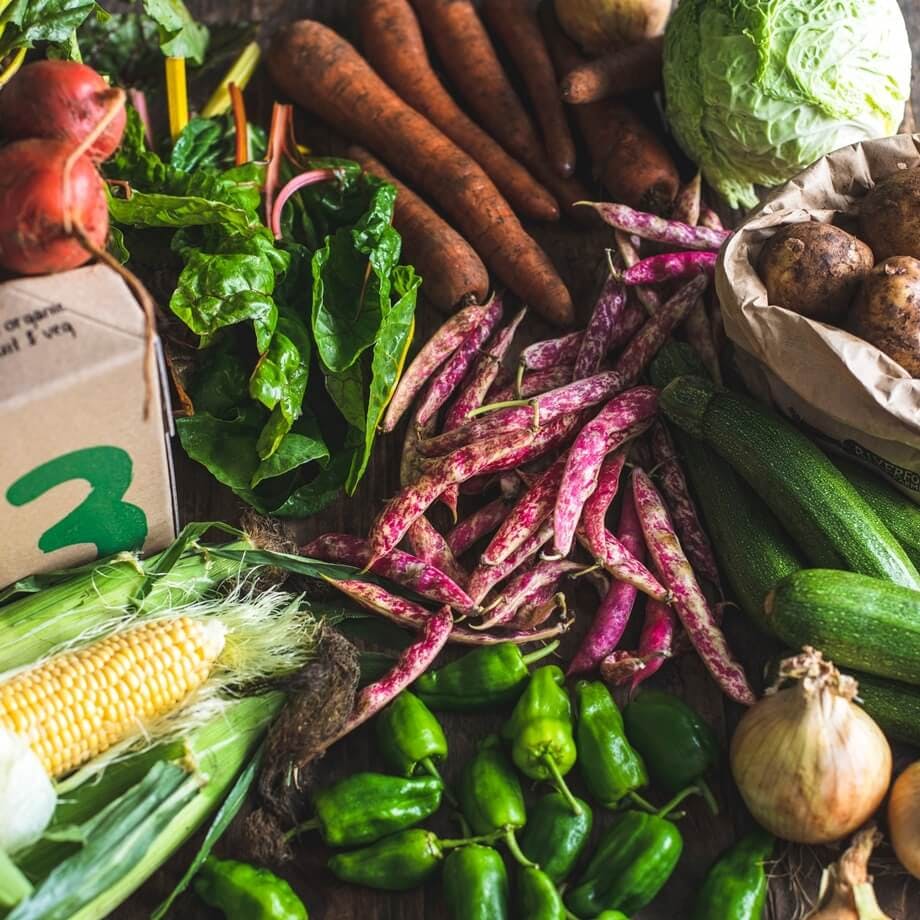 Photo credits: Riverford
What do you get in a veg box?
A big part of the fun that comes with getting a veg box is not knowing exactly what will be knocking on your door this week. You have a great opportunity to discover ways of cooking new, seasonal produce that you might not look twice at in the supermarket. That being said, you're generally able to specify anything you're allergic to, or would like to see less of, meaning if you've still not made it through last week's potatoes, then you can ask your supplier to hold the spuds next time. 
Want to know what's likely to come this month? Then read this post on September's best seasonal produce.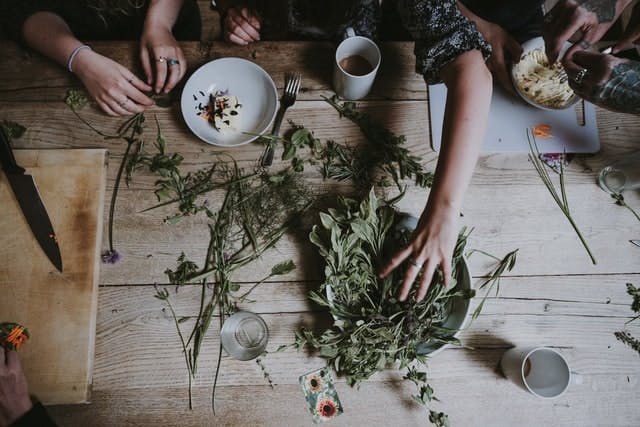 How about fruit?
Despite the name, most services offer the addition of specific fruits to your order, or the option to add a variety box of what's in season. Either are great ways to avoid running out of fresh fruit in the house.
Is my veg box environmentally friendly?
An attractive component of ordering veg boxes is that they're full of locally grown, seasonal produce. This means that the air miles often connected to out-of-season and imported vegetables have been removed and there are fewer Co2 emissions linked to what we eat.
What's more, many boxes offer plastic-free or a heavily reduced plastic service, helping to tackle how we package and buy our fresh foods. 
How to get the most out of your veg box
We recommend assessing everything you've been sent this week; lay it all out on the kitchen table or counter and group produce together, roots, leafy greens, salads etc. Work out what tried and tested meals you can make with these ingredients, then do a bit of research on how to use the more unknown contents.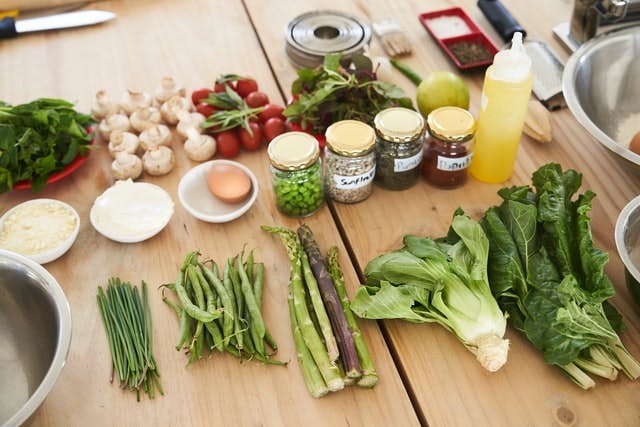 Leftovers
With all the preparation and good will in the world, we're often stuck with leftovers. This doesn't mean reaching for the (compost) bin just yet, in fact it's a second chance to get creative. 
Look to see what you're able to chop up, put in a tupperware and use straight from frozen – like onions, carrots or broccoli. 
Throw it in – pad out a stir fry with surplus leafy greens, or a curry with spare butternut squash.
Then with what's left, why not get fermenting? Give this kimchi recipe a go and use up leftover carrots, cabbage, spring onions and ginger.

Nationwide boxes
A few of our favourite veg delivery boxes in the UK are:
Oddbox – they rescue perfectly delicious produce that are the wrong shape or size for supermarkets. 
Riverford – organic, plastic free veg grown in farms across the UK.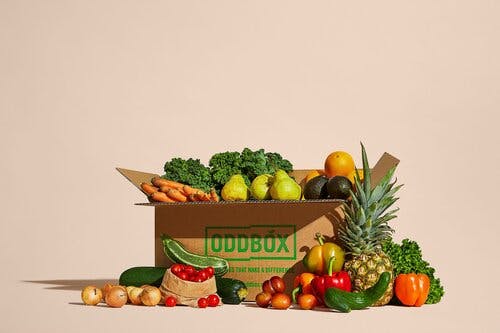 Photo credits: Oddbox
Local services  
It's always great to support local businesses wherever possible, and the same is true when it comes to a subscription like a veg box. The Soil Association is a great place to start, with its regional breakdown of local, organic services.
---
By Fabian Jackson
Fabian is one of our lovely Content Marketing Assistants who loves writing almost as much as he loves coffee, old episodes of Escape to the Country (no judgement here), and cooking up a storm in his kitchen.
---
Let us take care of dinner
We help to make eating more plants easy and delicious. Fancy letting us take care of dinner? Check out our delicious meals here.