Lifestyle
Our Favourite Alternatives to Honey
by Emily Neill
5min read
We know you're sweet enough...but these vegan syrups and sweeteners are well-worth a try!
Whether you've been vegan for some time, or you're new to the prospects of a plant-based diet, you may be undecided as to whether honey can be part of a vegan diet. The great news is that there are plenty of vegan alternatives to choose from; so whatever your thoughts are, you have the choice of lots of sweet toppings. In this article, we're sharing some vegan alternatives to honey, including plant-based syrups and sweeteners. They're all packed full of natural flavours, and with such a wide array of choices, you might discover your new favourite sweetener!

Vegan Alternatives to Honey
If you're looking for the closest plant-based equivalent to honey in terms of that delicious sticky sweetness, these two honey alternatives are perfect.

Bee Free Honee

Saving bees an apple at a time, Bee Free Honee is a plant-based, sustainable, Honey substitute. The ingredients are deliciously simple; organic apples, sugar and fresh lemon juice, creating a sweet syrup that's the closest possible match to real honey made by bees. Tip: if you're eager to try it, reviewers have found that it offers a very similar flavour to black treacle.

Vegan Honea
Vegan Honea is full of tantalising aromas with a slightly savoury edge. It's perfect in home cooking, for example, as an alternative glaze on these roasted carrots. Or better still, try drizzling it over vegan cheese or yoghurt, a decadent creamy snack - mouth-wateringly good! With rich flavours, topped off with crisp floral notes, Vegan Honea takes your taste buds on a journey they won't forget any time soon.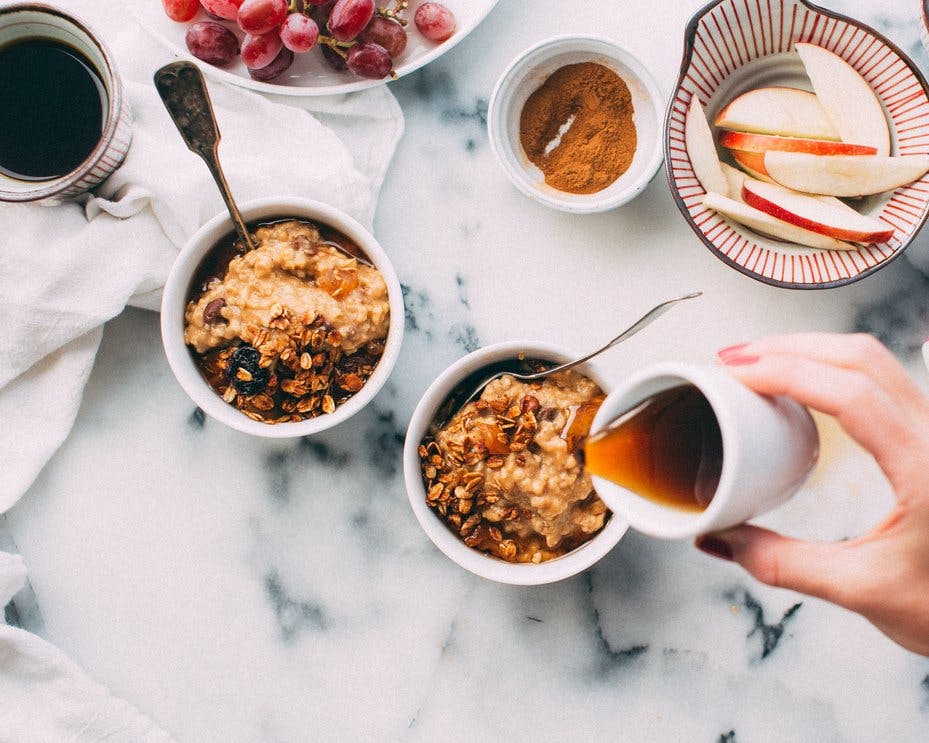 Vegan Syrups & Sweeteners
The below syrups and sweeteners aren't necessarily like-for-like alternatives to honey. However, they do a fine job of adding sweetness to your morning coffee, Sunday baking or even a handful of savoury dishes. Each one also brings their own unique flavour to the table, so why not try something new? We've added a flavour overview and some great pairings, so you can find the ideal syrup for you. 
Maple syrup 
Flavours: Rich and earthy with a hint of caramel 
Ideal Pairings: Brownies, fudge, or topped on our vanilla rice pudding

This Canadian favourite is a very popular sweet topping that's definitely not just for pancakes (although it is delicious on those). And the big bonus is that it's 100% plant-based. Maple Syrup has a satisfying consistency akin to honey, just ever so slightly runnier. The flavours vary according to the 'lightness' and 'darkness' of the syrup. The lightest variety is often likened to golden syrup, whereas the dark flavours tend to reveal notes of coffee and chocolate. This is perfect for those who want more depth of flavour. TIP: if you're using a recipe that calls for honey, substitute a cup of honey for ¾ cup of maple syrup.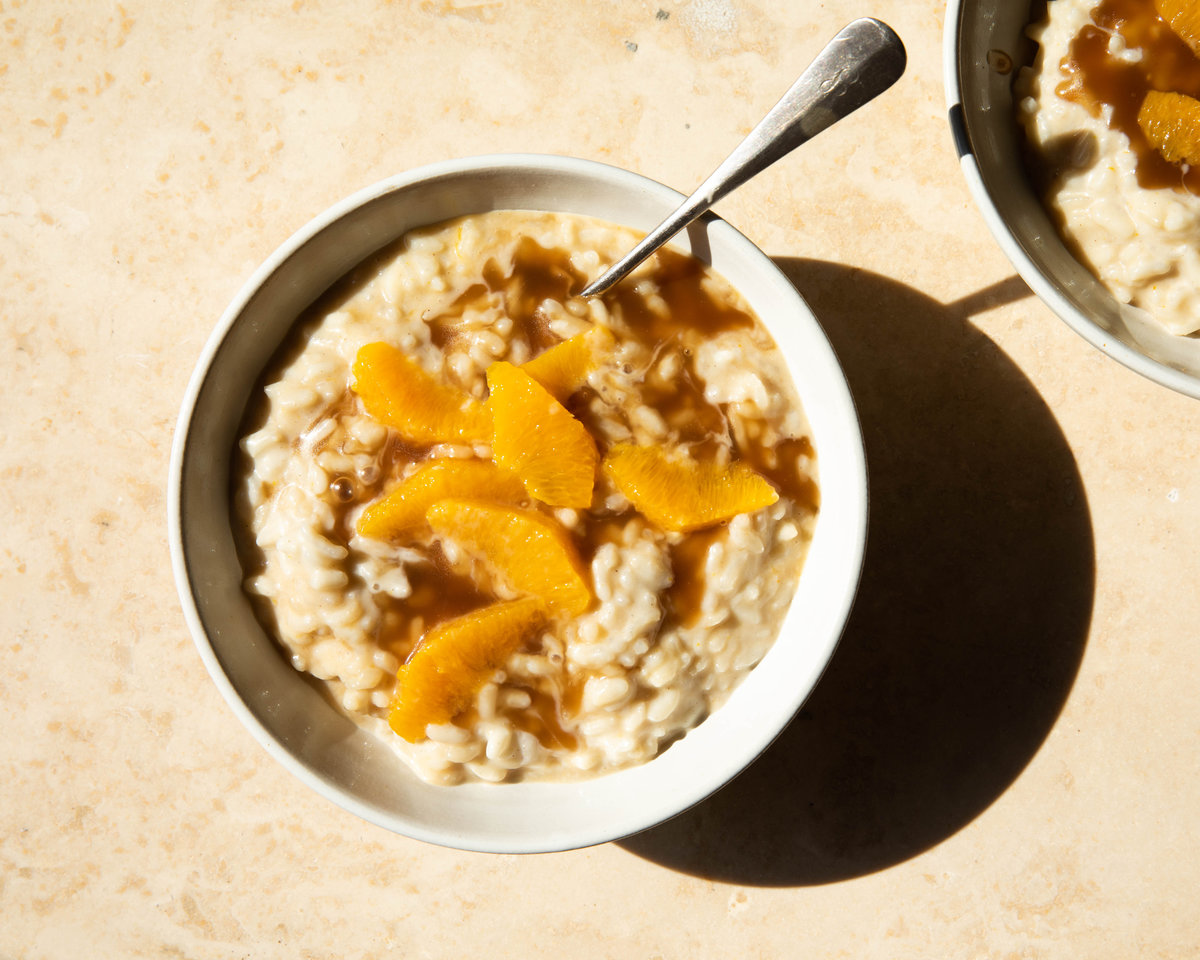 Date Syrup
Flavours: Decadently sweet with hints of chocolate and butterscotch 
Ideal pairings: Flapjacks, porridge, and pretty much anything with cinnamon or ginger

Dates are a luscious fruit packed with natural sweetness, making for a flavourful vegan syrup. To balance out that fruity sweetness, when made into syrup the dates are commonly mixed with earthier, spicier flavours. Sounds deliciously indulgent, doesn't it? Dates also have several health benefits, providing fibre, potassium, and antioxidants. So, don't feel guilty if a recipe calls for date syrup (such as these crispy chocolate orange bars). 
Fun fact: originally dates were a sweet treat for the Ancient Greeks, making them of the oldest cultivated foods in the world. 
Barley malt syrup 
Flavours: Rich, robust and malty; the Guinness of plant-based sweeteners
Ideal pairings: Gingerbread, chocolate and pumpkin

Barley malt syrup is a common ingredient in many food products and beverages, from bread and pretzels to your favourite beers. You might already have some in your kitchen without realising! If you're looking for a subtle touch of sweetness, it's a tasty option. Ideal with a variety of baked goods and desserts, it's also delicious as a glaze for vegetables or when making your own BBQ sauce.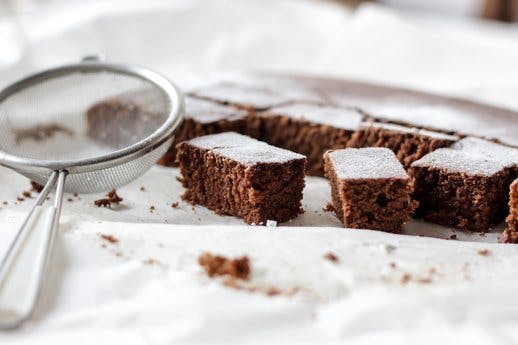 Black treacle
Flavours: Maximum sweetness with a subtle acidity 
Ideal pairings: Treacle tart, sticky toffee pudding sticky BBQ marinades

Black treacle is a form of molasses, which derives naturally from the sugarcane plant. The sugarcane is carefully cooked until it gains the treacle's trademark dark colour and indulgently sticky consistency, creating a distinct richness. This unique flavour helps to marry the treacle with both sweet and savoury flavours. As well as offering delicious sweet flavours, black treacle is packed full of iron, minerals, and calcium. All hail the treacle!
Brown rice syrup 
Flavours: Pleasantly nutty (perhaps a little like your favourite grandparent?) 
Ideal Pairings: Pancakes, ice cream, and waffles 

If you're a fan of Asian cuisine, many of you will already know about brown rice syrup - it's often used to create the classic flavour found in a sweet and spicy dish. The brown rice syrup trend has also spread to the plant-based sweetener crew, known for its light sweetness and silky texture, so no judgement if you want to drizzle it over every dessert (pass us a plate of these fluffy pancakes please!). 
Agave nectar 
Flavours: A mild sweetness that pairs with just about anything 
Ideal Pairings: Cocktails, smoothies, tea and coffee 

Agave nectar has a much more subtle flavour than honey, as well as being quite thin in consistency meaning it can be easily dissolved. For this reason, agave nectar is often used to add sweetness to drinks, as an alternative to syrup.
TIP: Like maple syrup, agave nectar is available in both light and dark varieties. Dark agave nectar has a deeper flavour, and is commonly used for decadent desserts such as chocolate fudge brownies. Light agave nectar is much more delicate, adding a touch of sweetness to a homemade cheesecake.

Sweet Freedom Syrup 

Flavours: Wonderfully simple - it tastes just like white sugar
Ideal pairings: Perfect for sweetening you coffee, tea, pancakes...pretty much anything!

Made entirely from apples, grapes, and carob, Sweet Freedom Syrup seems to be the perfect alternative to refined sugar. With such simple but effective flavours the possibilities are endless - you can use it in cooking, baking or even for drizzling over your cornflakes! Sweet Freedom Syrup is an incredibly versatile sweetener. Look out for it at Waitrose, Holland & Barrett and other UK retailers.

There you have it, an array of new plant-based sweeteners for you to try. Enjoy!

You might find yourself getting creative, adding unexpected and exciting flavours to some of your favourite dishes. We love sharing the endless possibilities of a plant-based diet - perhaps you'd like to share some of your results with us? If one of our plant-based syrups has hit a sweet spot, we'd love to hear about it! Share on social media adding @allplants to your post. 
---
By Emily Neill
Emily is our Content and Community Assistant by day, and qualified PT by… later that day. She couldn't live without exercise (makes sense) so can usually be spotted in her favourite spin class, with our Three Mushroom Risotto for afters. 
---
Let us take care of dinner
We help to make eating more plants easy and delicious. Fancy letting us take care of dinner? Check out our delicious meals here.