Lifestyle
Power Of Plants: 4 Types Of Seaweed That Are Perfect For Plant-Based Cooks
6min read
The world of edible seaweed opens up a wide range of flavours that are otherwise tricky to come across in plant-based cooking. Keep reading to discover our favourite recipes that champion the ocean's plants.
Here are a few of our top picks when it comes to edible seaweed, and some delicious recipes that champion their natural umami, salty and sweet flavours or miraculous plant-properties.   
Kombu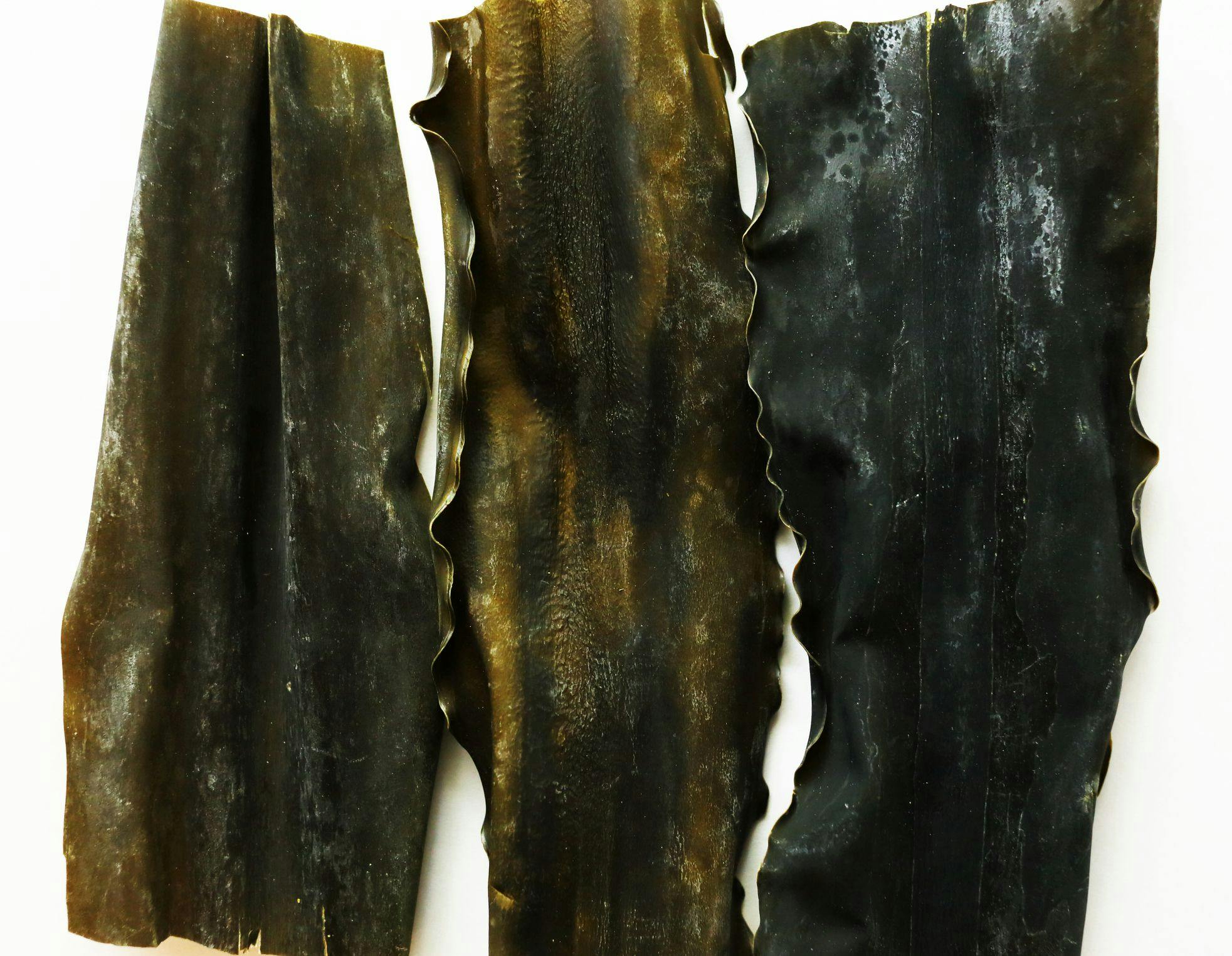 Photo credits: Verywell Health
Kombu is pure umami. It's an edible deep-water kelp that also helps bring out the best flavours of whatever ingredients you're cooking it with. It's strong and rich presence lends itself perfectly to stocks or soups, so it's no surprise that it features so often in ramen broths (dashis).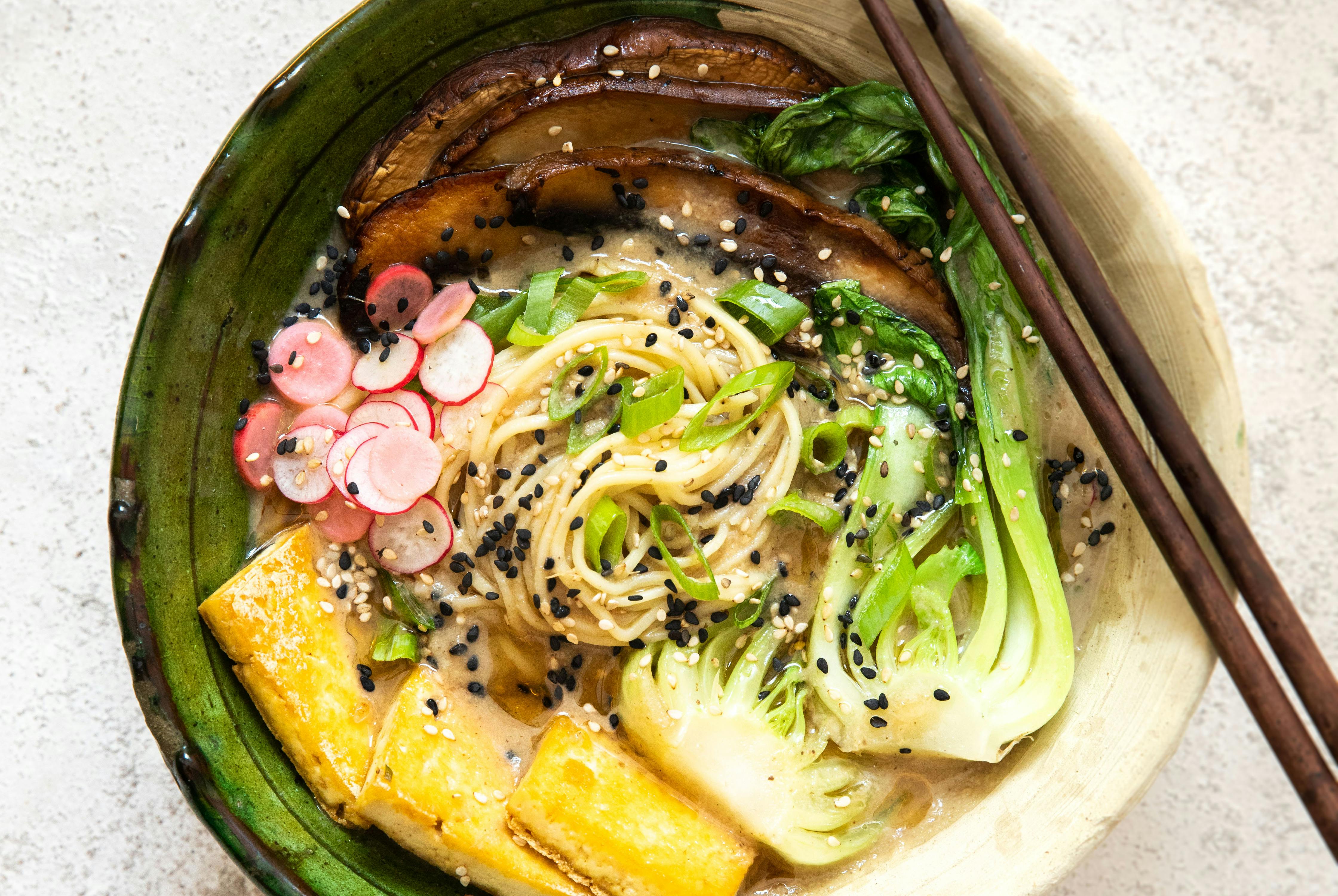 Traditionally ramen isn't usually vegan because the dashi relies heavily on meat or fish, but this plant-based recipe from our Food Editor, Val, doesn't compromise on depth of flavour. The kombu pulls together the heat of fresh ginger and bite of spring onions with deep tamari and dried shiitake mushrooms. 
It might seem like a daunting feat to make ramen from scratch, but this recipe requires minimum attention in order to produce restaurant-quality food. In fact, it's sure to be a meal that makes its way into your regular dinner line-up.
Kombu sheets are slightly harder to pick up than some of the others on this list, and a fraction more expensive, but if you're passing by a Planet Organic, we love the Clearspring Kombu it stocks.
Nori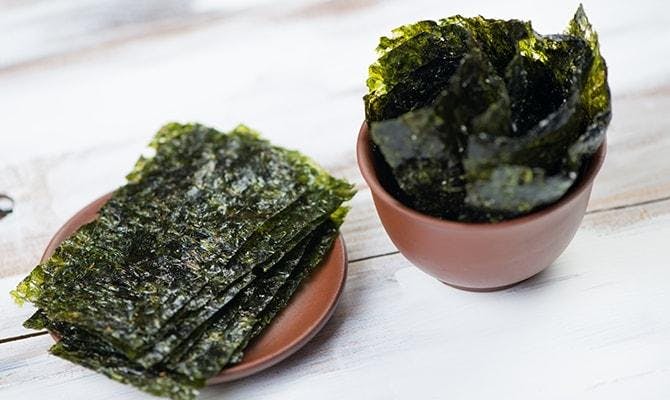 Photo credits: Sunwarrior
Nori is the Japanese name for the red algae, Pyropia. It plays a huge role in Japanese cuisine; you might be more familiar with nori in its most common form of sushi wrapping. It's also one of our favourite ingredients to bring a sea-salty and umami-depth to dishes that traditionally rely on fish or seafood for these flavour profiles.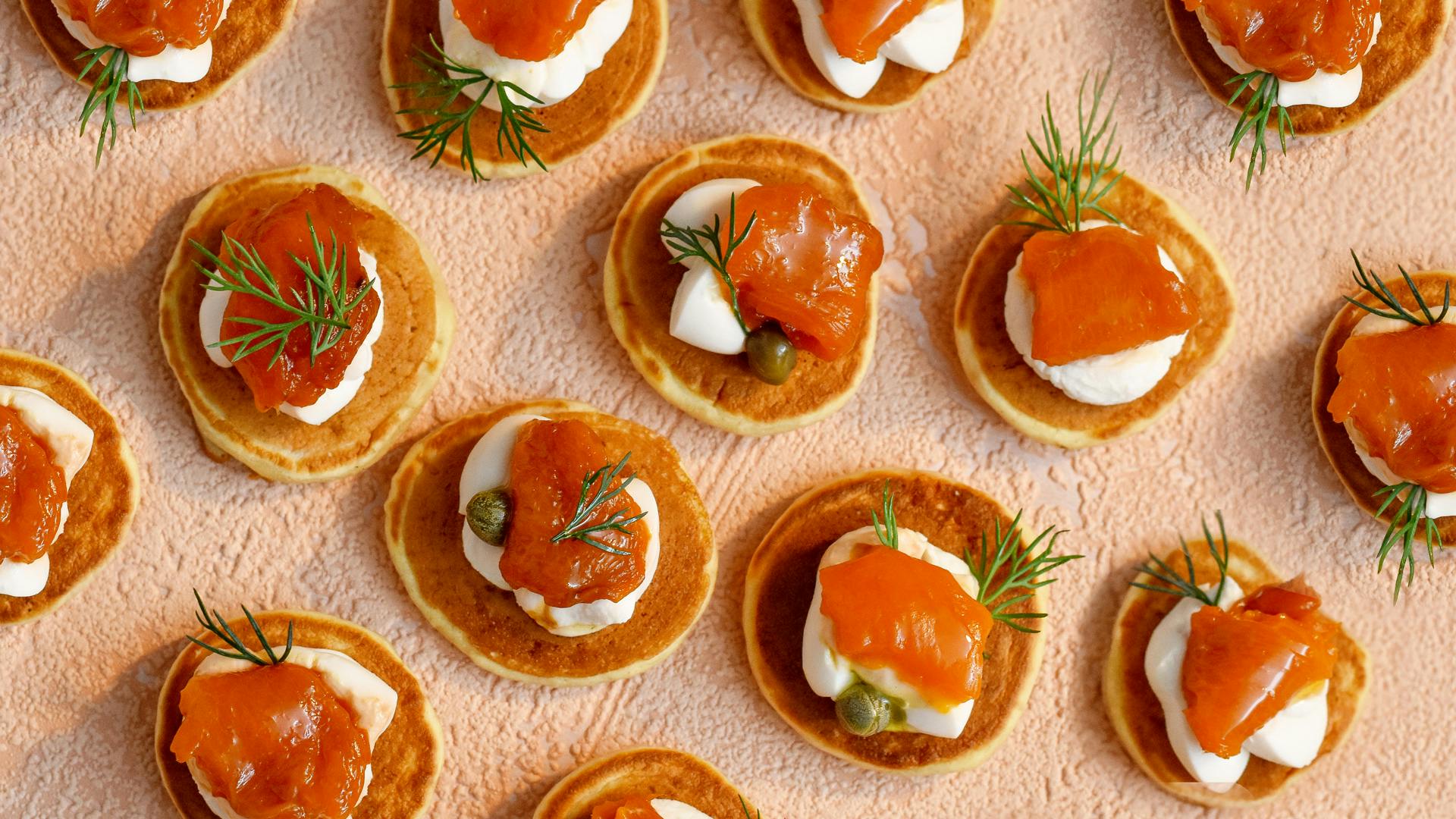 With this recipe, you even get a bonus seaweed for your troubles – wakame, which is a sweeter marine algae. 
We can't get enough of this recipe from our Development Chef, Iona, with slow-roasted red peppers that are gently roasted with nori and infused in wakame. The 'salmon' is subtly coloured with beetroot and sits on top of vegan blinis with plant-based cream cheese, a sprig of dill and a squeeze of fresh lemon juice.
Nori is easy and inexpensive to pick up from the world food aisles of larger supermarkets in its dried and pressed form; like this Yutaka Sushi Nori available from Tesco. 
Agar-agar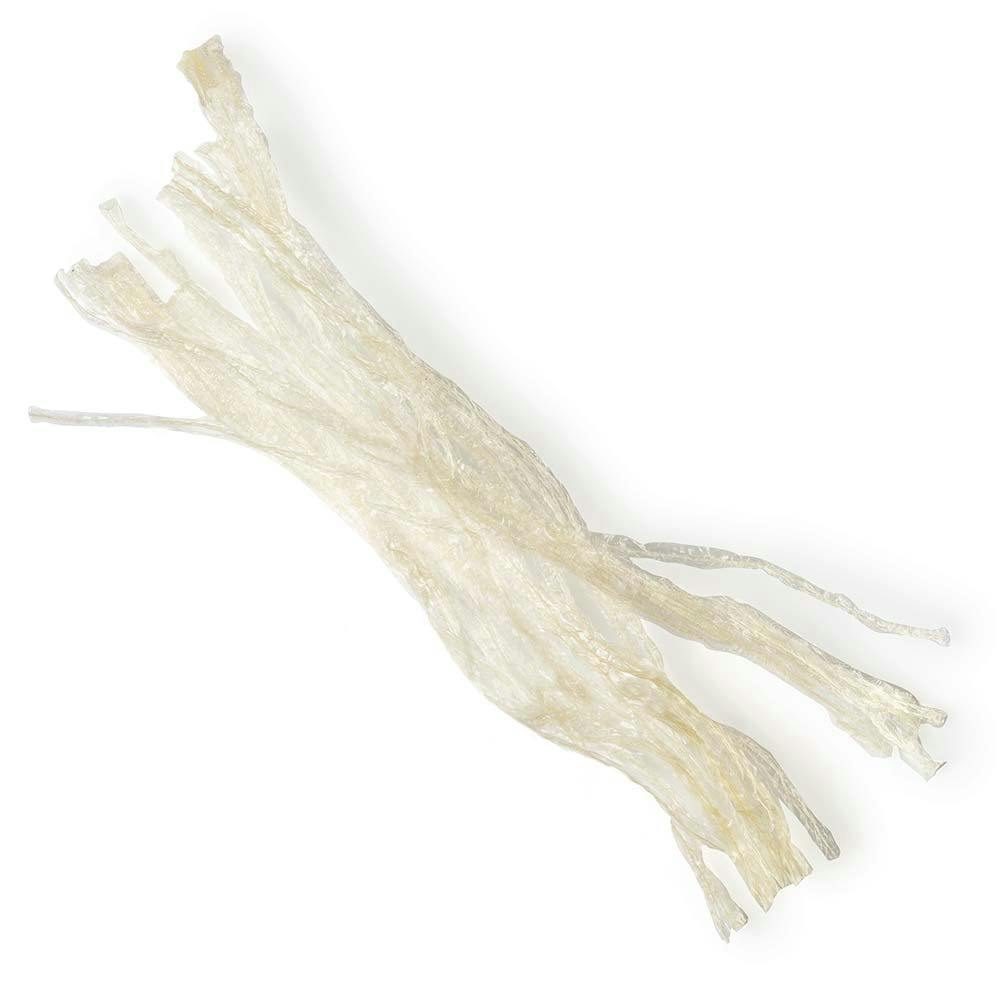 Photo credits: Lush UK
As well the umami flavours seaweed can bring to vegan cooking, it can also replicate gelatine like a pro. From classic puddings like jellies, to thickening savoury dishes like pâté and soup. 
Agar-agar is a combination of two plant-based compounds taken from red algae that have been used in Japanese cooking since 1658. The story goes that an innkeeper with leftover seaweed soup noticed that the remains of their previous evening's dinner had solidified during the cold night which quickly led way to the substance being used as a popular gelling agent in Southeast Asian cuisines.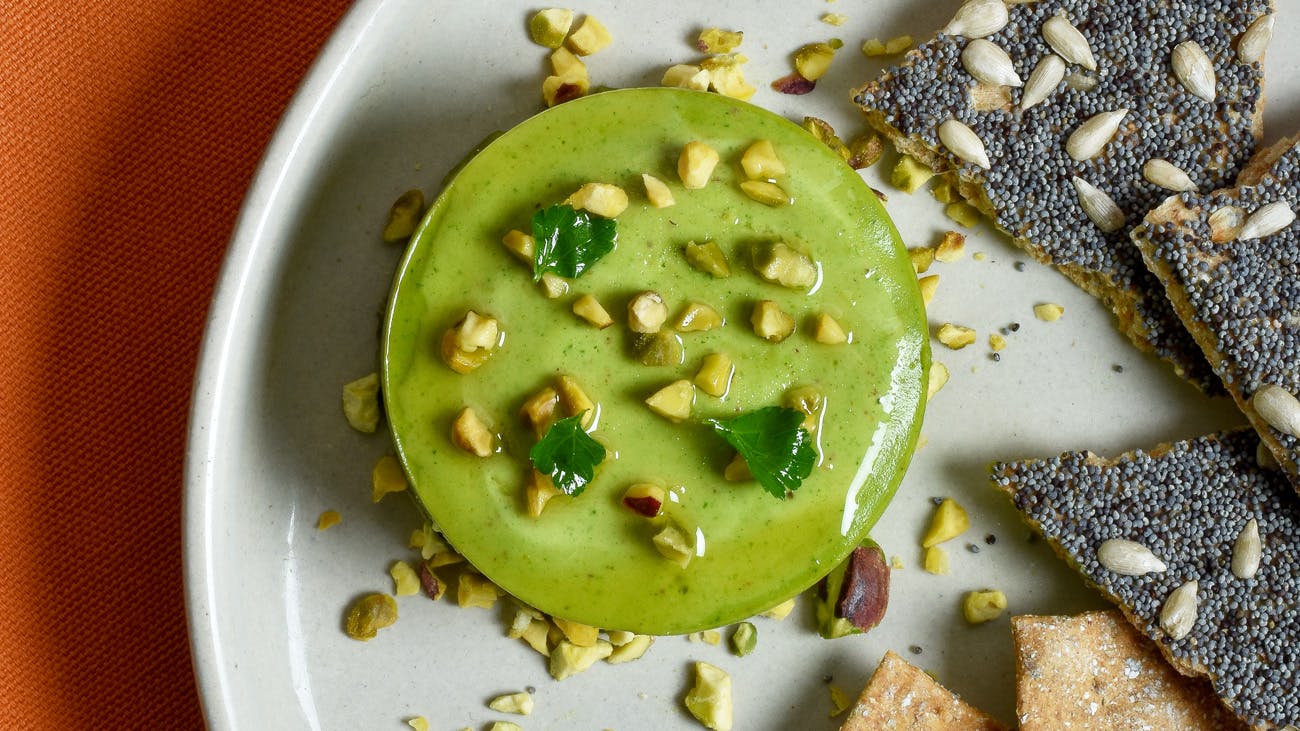 What better way to demonstrate the gelling properties of agar-agar than with a rich, creamy and moreish pistachio pâté? Whilst the earlier recipes are enhanced by the flavours of seaweed, this one relies solely on its culinary super-powers.  
Here's another great recipe from our Development chef, Iona. It's made with a combination of pistachios and almonds for a complexity of flavour that's pulled together with good quality extra virgin olive oil, lemon juice, salt, garlic and a dash of chilli powder. The raw pistachio here is a great (secret) source of plant-protein, and essential vitamins and minerals like B1, B6, manganese and potassium, as well as healthy unsaturated fatty acids.
This recipe is great served with wholegrain crackers or crusty bread as a rustic starter or part of a tasty spread of nibbles.
Arame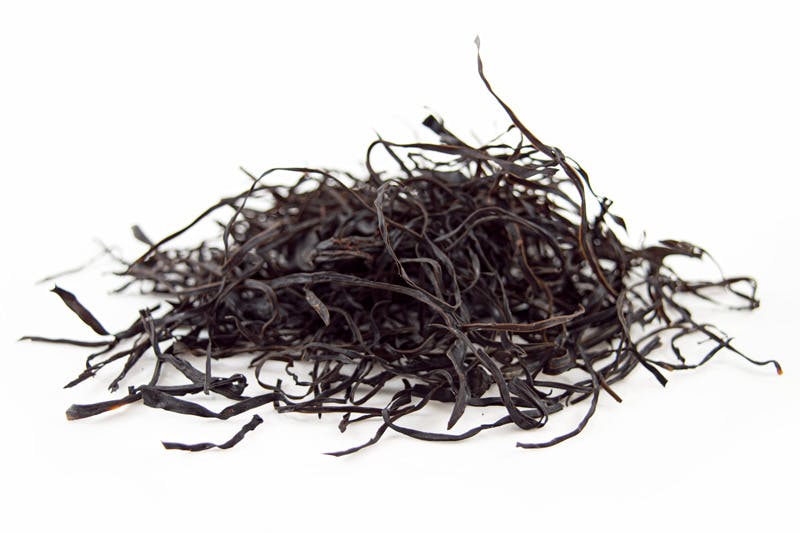 Photo credits: Healthy Supplies
This sea-oak is a popular form of edible kelp or brown algae that's best known for its popularity in Japanese cuisine. This seaweed is indigenous to the mild Pacific waters of Japan and grows seasonally in metre-long branched fronds that look somewhat like a tree – more so if you tilt your head and take off your glasses
Arame is a mild and sweet member of the edible seaweed family that's more easily cooked with once dried, and holds its al dente texture well. It's generally used in either baking or stews and soups for an added salty-sweetness.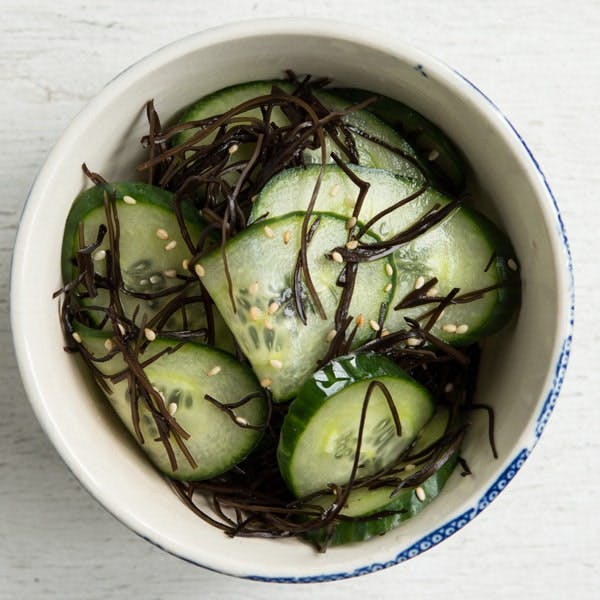 Photo credits: Bon Appetit
This list wouldn't have been complete without a dish that champions an edible seaweed in its raw form. This Japanese-style pickle recipe from Bon Appétit pulls together the expected sharpness that we know and love pickles for, but with distinct notes from the sea – a gentle sweetness with waves of umami and sea-salt
This pickle is a great addition to any lunch or noodle dishes that could benefit from a hit of something sharp.
Sustainable seaweed farming 
At the moment the world's oceans only provide a small portion of the planet's food. The practice of sustainably harvesting the ocean has been an integral part of Korean culture since the 15th century. It not only highlights the possibilities of alternative food sourcing but also its environmental benefits, too – seaweed farming is a carbon-negative form of agriculture.
The farming of the future? 
With agricultural land resources becoming ever more scarce across the world in densely-populated regions, could turning to our oceans provide a sustainable alternative? With no need for crop feed or pesticides, this ancient and millennia-old 'crop' might solve the sea's environmental crisis and provide more global food security. 
It's definitely a space we'll be keeping an eye on for updates! 
---
By Fabian Jackson
Fabian is one of our lovely Content Marketing Assistants who loves writing almost as much as he loves coffee, old episodes of Escape to the Country (no judgement here), and cooking up a storm in his kitchen.
---
Let us take care of dinner
We help to make eating more plants easy and delicious. Fancy letting us take care of dinner? Check out our delicious meals here.