Lifestyle
Puff Pastry: Is It Vegan?
4min read
Flaky and buttery, is it possible to veganise puff pastry? Hint: Absolutely. We've got our ultimate recipe for vegan puff pastry, as well as our favourite pastry recipes for you to give a go with your new knowledge.
What is puff pastry typically made of?
Puff pastry is a light, flaky pastry that is typically made from flour, salt, fat, and water. A dough is formed from the flour and water and you have to laminate the cold, solid fat throughout the dough, rolling it out until it is incorporated into the mixture. As long as you use a solid fat, you are able to make a wonderfully crisp and flaky puff pastry. This means that you can make it using plant-based butter, making puff pastry vegan.
Making or buying vegan puff pastry 
Sometimes you want your scrumptious pie or tart done fast, and making puff pastry takes time and care. So for those occasions, if you want to buy a vegan puff pastry, it is sold in supermarkets. Jus-Rol makes a ready-rolled puff pastry dough that is completely plant-based and is available in major supermarkets.
But, if you want to make your own vegan puff pastry from scratch, it is entirely possible: and you will be rewarded with a fresh and perfectly golden plant-based pastry base. Here's our recipe for vegan puff pastry, which breaks down the best plant butter to use, tips for keeping butter and dough cool, and a complete step by step guide on how to achieve the flaky goodness. 
When you've got that nailed, here are the best recipes to fill your pastries with the tastiest combinations: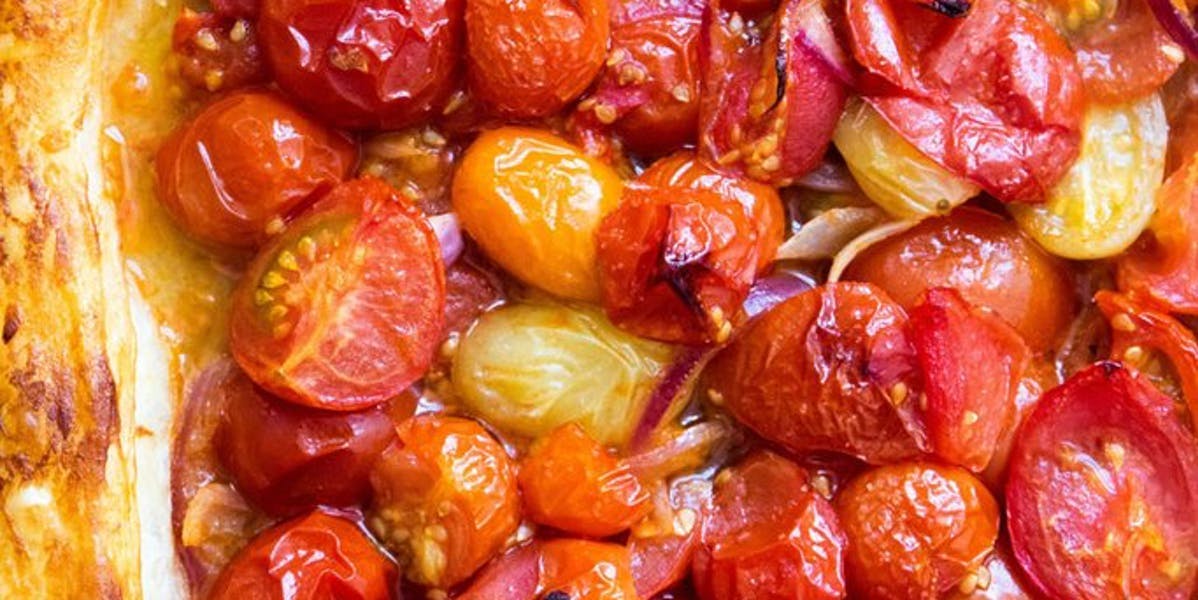 This roasted tomato concoction is tart, sweet and perfect for a quick dinner, a picnic, or a little nibble for dinner parties. With only four ingredients making up the filling, this is a quick and simple recipe that won't disappoint.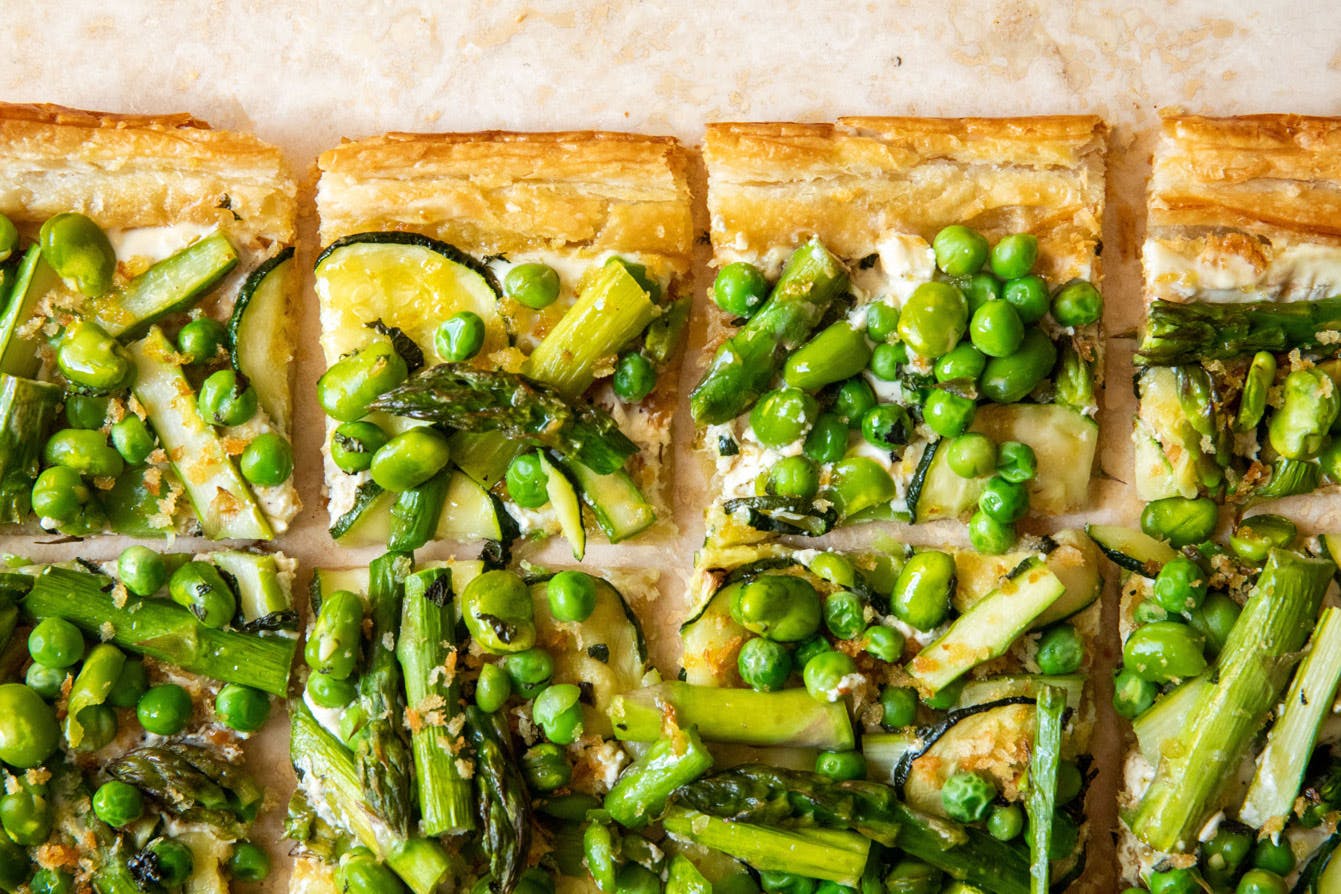 Asparagus, broad beans, peas and courgette are tender and fresh in this vibrant tart. A cashew cream forms a bed for the veg and coupled with your golden pastry, this tart is too good not to make all year round.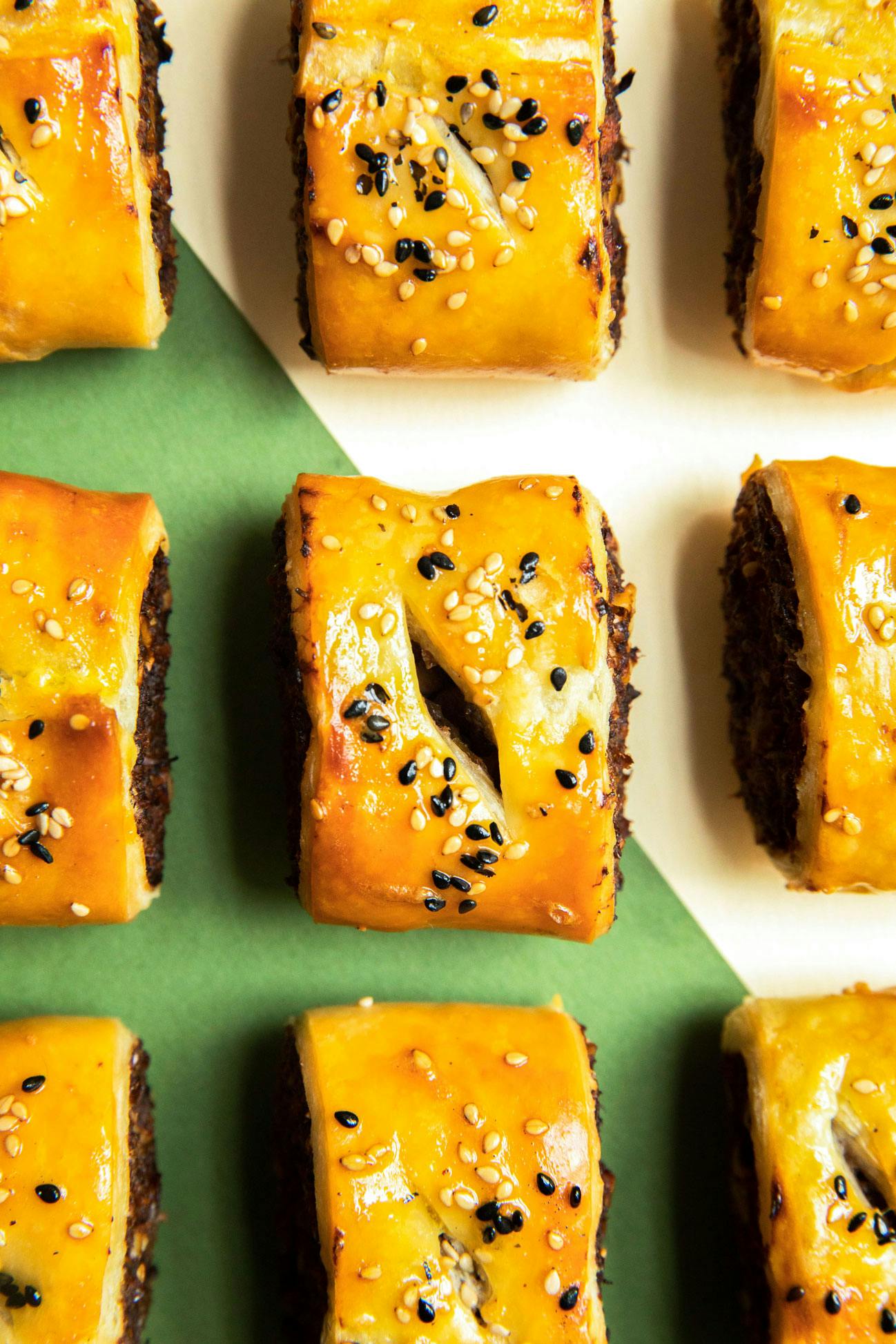 This is perhaps the most familiar use of puff pastry for Brits, as we deem them perfect for any occasion, at any given time. These veganised versions are no exception; deeply savoury and umami, these are delicious for anything from a dinner party food to a lunchbox goody for you or your kids.
---
By Toni Olukiran
Toni is one of our lovely Content Marketing Assistants, and when she's not writing posts about everything from Jamaican cooking to vegan champagne, she's making a Spotify playlist (she was at 200, at her last count) or playing tennis in the park.
---
Let us take care of dinner
We help to make eating more plants easy and delicious. Fancy letting us take care of dinner? Check out our delicious meals here.
Shop now