Lifestyle
The Best Vegan Chicken Nuggets To Make You Feel 12 Again
by Laura Barns
3min read
We all know that nugs = hugs, no matter how old you are. So if you're looking for plant-based chicken nuggets, look no further. Here are a bunch of my favourites for when I want to channel after-school-dinner vibes.
And if you're wondering why vegans like eating fake meat, I asked some other vegan allplants team members to share their thoughts. Enjoy!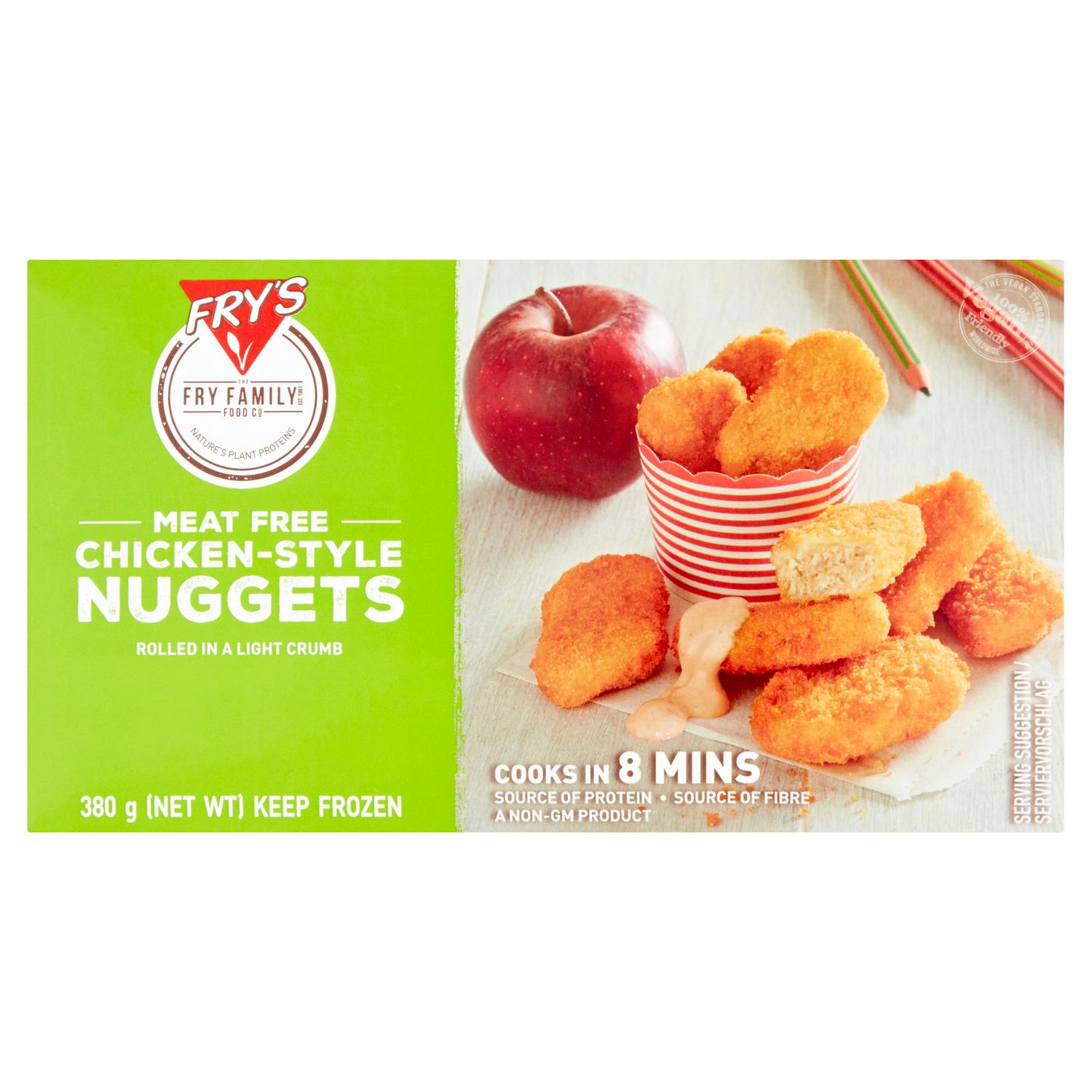 Photo credit: Sainsbury's
Fry's Vegan Meat-Free Chicken-Style Nuggets
The original nuggets, still made with the same unique recipe, have delighted Fry's fans around the globe. Serve with a crispy green vegan salad, or a selection of lightly steamed vegetables for a hot meal. For a hot cocktail snack, serve these vegan nuggets with a creamy dip or for a tasty treat, serve with spicy potato wedges or fried chips.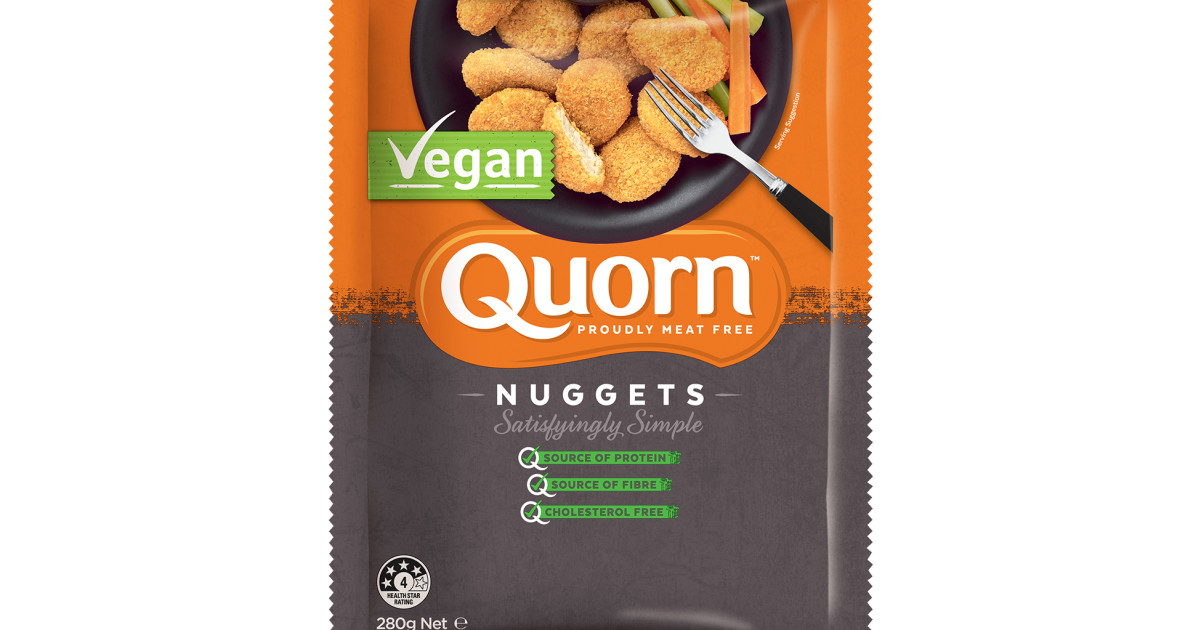 Photo credit: Quorn
Quorn Vegan Nuggets 
It wouldn't be a (very good) list of vegan meat alternatives without a shoutout to Quorn. At uni, I think these nuggets made up 75% of my diet, and I'm not even mad about it. If you want a solid plant-based choice, you can never go wrong with Quorn.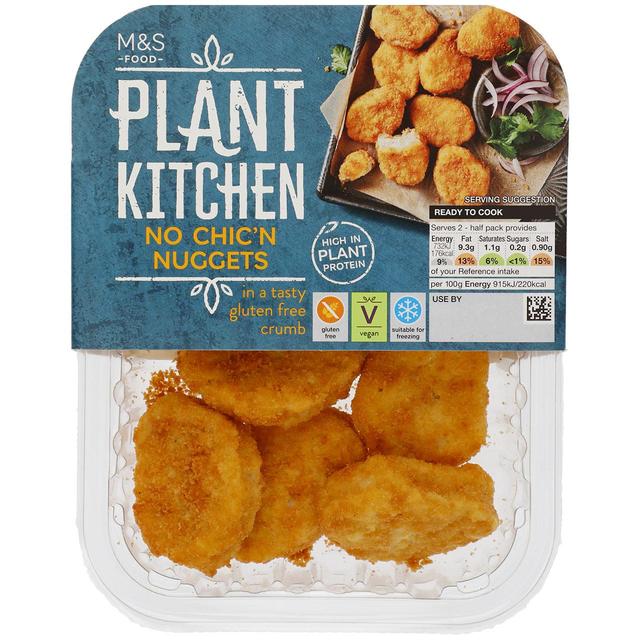 Photo credit: M&S
M&S Plant Kitchen No Chic'n Nuggets
M&S Plant Kitchen, shut up and take my money, as always. There isn't one thing from the range that I've tried and have disliked, and I've tried a lot (not to brag). They're definitely at the pricier end of the spectrum, and the pack is quite small, but I still buy a pack every time I pass an M&S.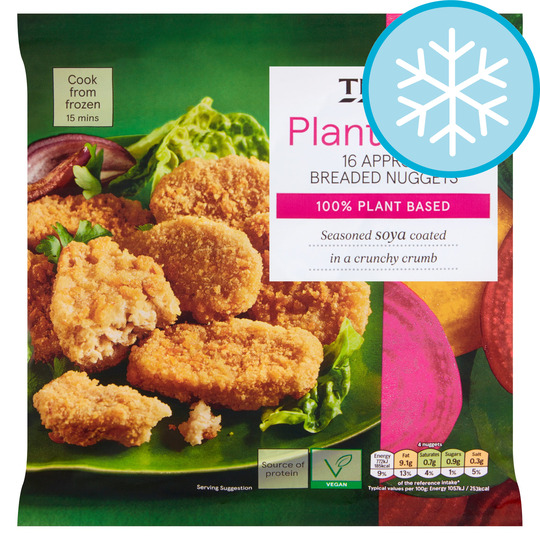 Photo credit: Tesco
Tesco Plant Chef Breaded Nuggets
These guys don't have the *best* reviews on the Tesco website, but I liked them, so they've earned a spot on my list. If you want a cheap and cheerful option that is usually in stock unlike some of the others on the list which are a bit harder to find, in my opinion, you can't go wrong with these.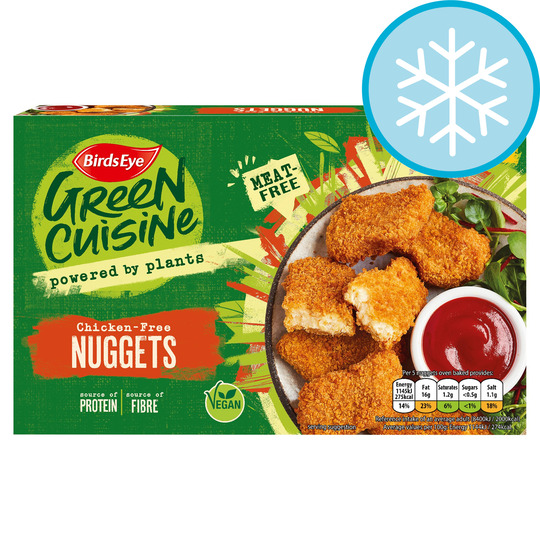 Photo credit: Tesco
Birds Eye Green Cuisine Chicken Free Nuggets
Birds Eye took supermarket freezers by storm when they brought out their plant-based range last summer, and the hype was warranted. These nuggets are my favourite product in the range, though the burgers and fillets are good too. (But who doesn't prefer nuggets? No one, that's who).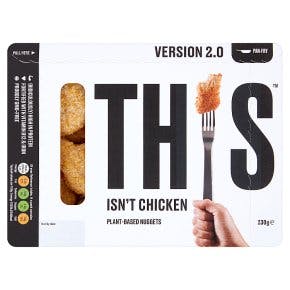 Photo credit: THIS
This Isn't Chicken Plant-Based Nuggets
Plant-based chicken style pieces made from soya and pea protein, coated in breadcrumbs, we're huge fans of all the offerings from THIS at allplants, and these nuggets are no different. We regularly eat them in the allplants kitchen, and the cooking tray is usually surrounded by lots of 'ooh are you sure these are vegan?' and 'wow that's scarily like chicken'. So if that's your vibe, absolutely get your fill.
Do you have any recommendations for me to buy or try? Hit me up in the comments.
---
By Laura Barns
Laura is our Copywriter, who is obsessed with the Hearty Roots Stew (and has been known to eat a double serve for lunch on more than one occasion). On her day off you'll find her walking her puppy Ralph, stopping off at bookshops and cocktail bars along the way. 
---
Let us take care of dinner
We help to make eating more plants easy and delicious. Fancy letting us take care of dinner? Check out our delicious meals here.