Lifestyle
The Lowdown On Plant-Based Meat Alternatives
by Laura Barns
6min read
Are you a veggie or vegan with a high affinity for Linda McCartney? Or maybe you're a meat-eater looking at ways of reducing your meat consumption? Then you've come to the right place, as here we're discussing all things plant-based meat alternatives and substitutes. 
Thanks to an explosion of new meat substitute products, now is a great time to explore vegetarianism and veganism. Loads of established and emerging companies have been able to achieve what we believed was impossible; results that taste, feel, and cook like meat, minus any real meat from animals.
If you want to go plant-based temporarily—perhaps for meatless Monday—or long-term, these items make the shift easier than ever. No matter your motivation (if there's much of one at all), be it health, the environment, or animal welfare, these products will make your next vegetarian or vegan meal tastier than ever.
Why is plant-based meat becoming so popular? 
There are a number of explanations for the rise in the interest of plant-based meats, as well as simply the rise in popularity of veganism and vegetarianism. Concerns about the spread of the coronavirus at meatpacking facilities and supply-chain troubles at grocery stores early in the pandemic seemed to contribute to greater demand for meatless meat. 
Also, our factory farm system has contributed to a range of problems, from increasing antibiotic resistance to the climate crisis. Champions of meat alternatives say these meatless meats could help change that.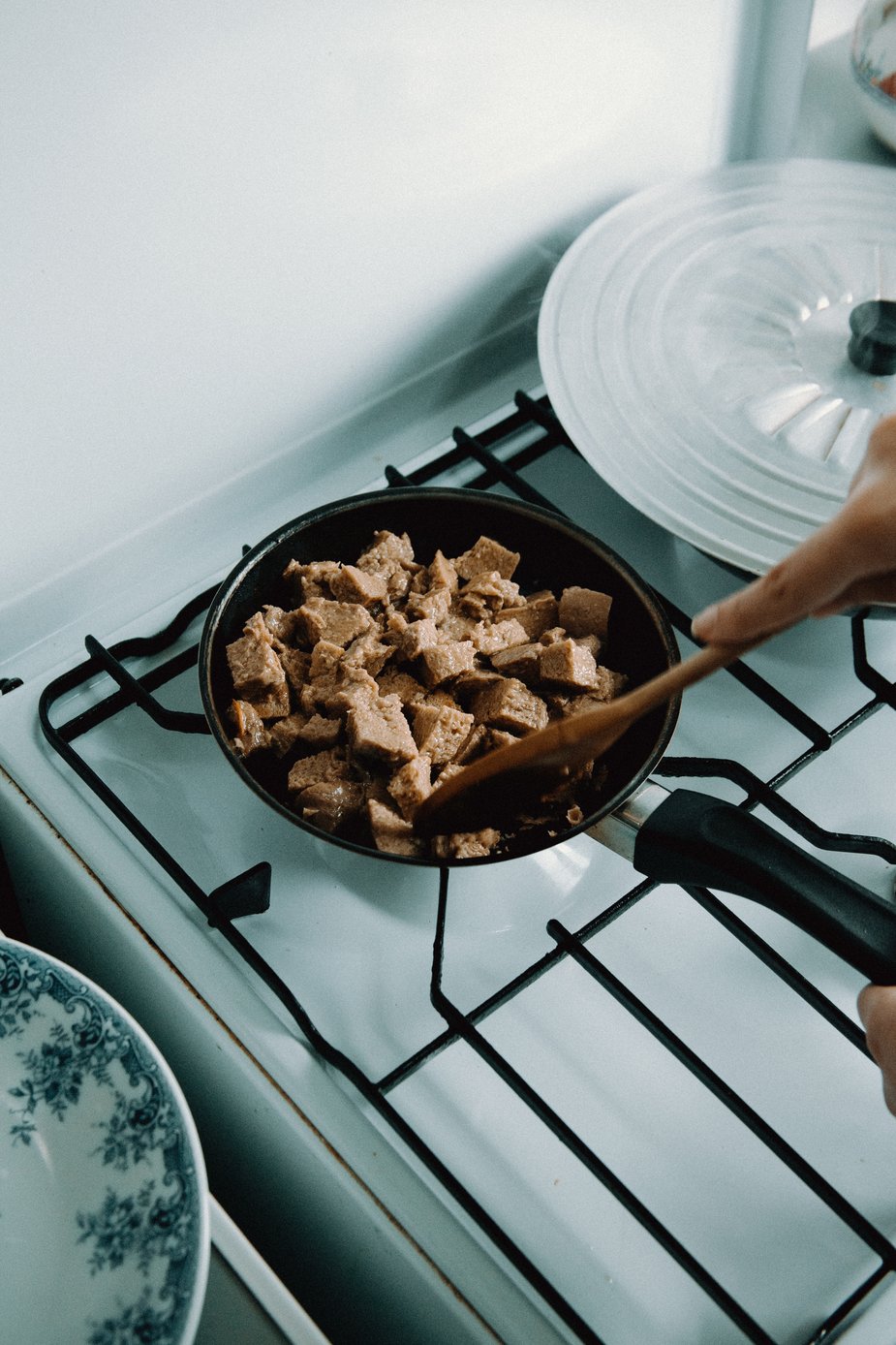 Not just for vegans or vegetarians
These champions of meat alternatives aren't just vegetarians and vegans. According to Instacart sales data, one in three Instacart customers has purchased plant-based meat or milk product over the last year. 
Worldwide search interest for the term "plant-based meat" skyrocketed in early 2019, months before Beyond Meat's initial public offering, according to Google Trends.
Unlike other vegetarian meat substitutes, new plant-based burgers from Beyond Meat in particular are a hit with meat lovers. The market research firm NPD Group says that 90% of the customers purchasing them are meat-eaters who believe the products are more healthy and better for the environment, said Darren Seifer, an analyst at NPD, which recently predicted that plant-based meats will have staying power because of their popularity with millennials.
What do vegetarians eat instead of meat?
There are loads of different brands out there changing the landscape of plant-based meat substitutes, from fake meat burgers to fake chicken products. As vegetarianism and veganism become more and more popular, supermarkets have stocked shelves with great alternatives to meat, like Linda McCartney's range, Vivera and Sainsbury's own line of vegan meats; Plant pioneers (shoutout to their vegan caramelized onion shroomdogs, which completely changed the vegan sausage game). 
There's a quick guide to the UK's most popular supermarket vegan meats here. 
What is the healthiest plant-based meat substitute?
It's well worth noting that these types of meat substitutes aren't always healthy. And many come packaged in layer upon layer of plastic. While it may feel like you're doing a service to your body and the planet by choosing these products, it's important to remember that everything should be enjoyed in moderation. However vegan meat can be lower in salt, saturated fat and trans fats, so it can still definitely be a healthier alternative to meat — especially red meat like beef and pork. 
Our first choice when choosing plant-based meat substitutes is to go to the source. Our earth gives us an abundance of plant-based ingredients for making delicious and nutrient-dense recipes. There's a great round-up of healthy vegan meat alternatives here that's worth checking out if you're particularly interested in the health angle.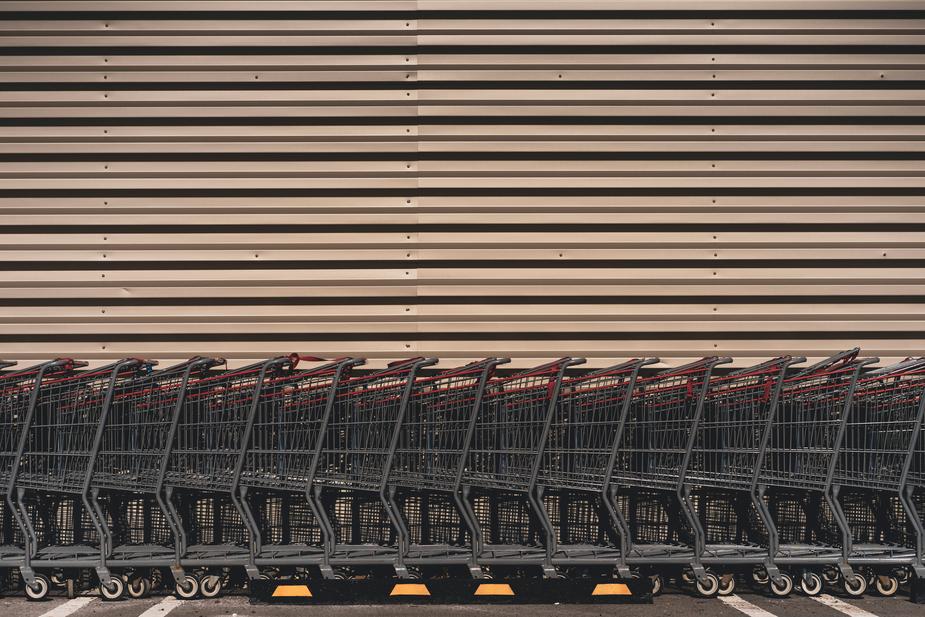 The best plant-based meats in UK supermarkets
Asking a vegan or vegetarian to pick between brands like Linda McCartney and Quorn for that coveted favourite spot is akin to picking between a parent. There's a real sense of loyalty to these brands that have been providing plant-based meat solutions for years, though they're far from the only ones on the market now.
Impossible Foods and Beyond Meat have both grabbed a lot of headlines in the last year. It's hard to pick a favourite – you'll simply need to do the taste-testing yourself!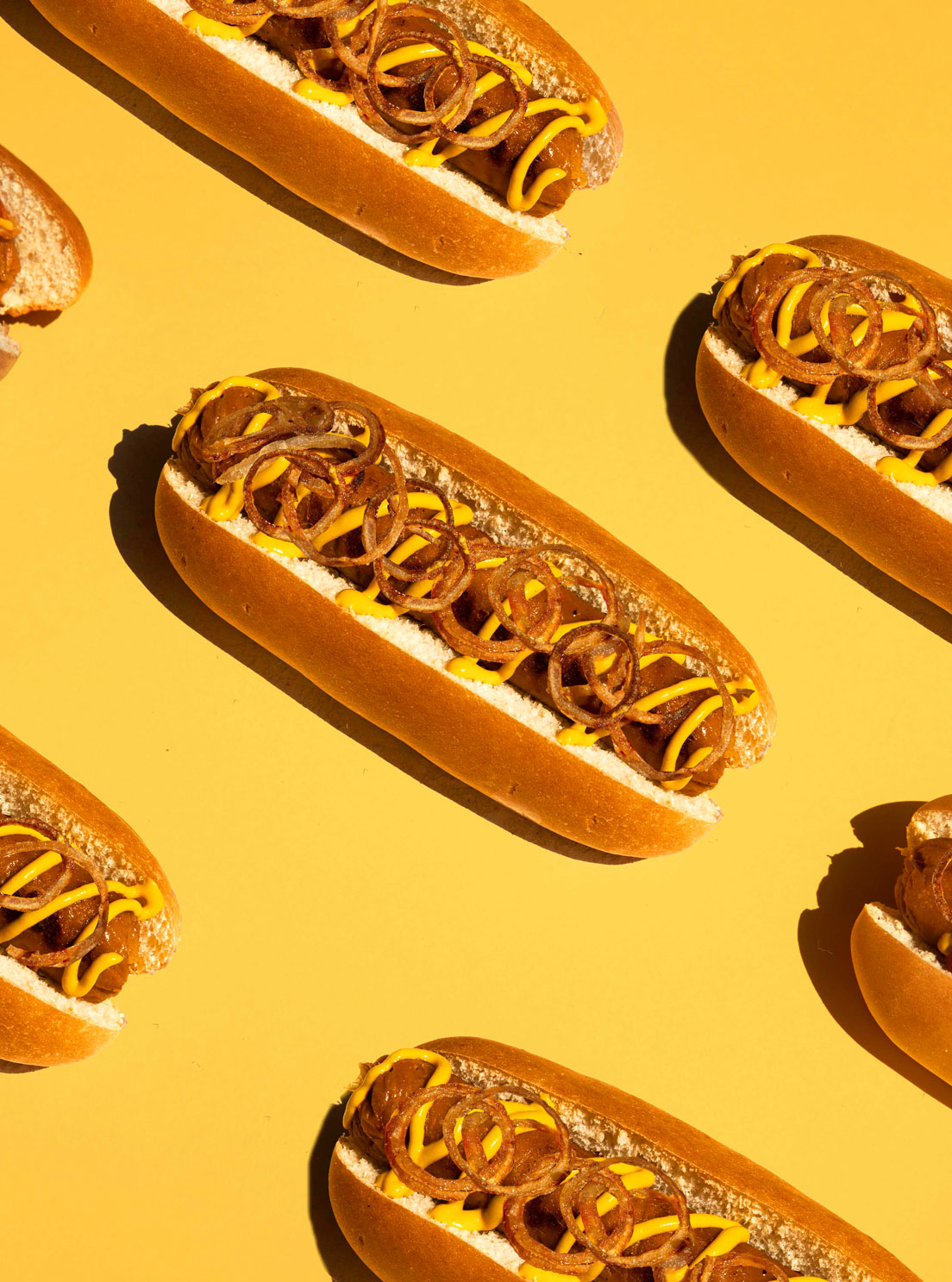 Recipes using plant-based meats
Speaking of taste-testing, here's a handful of our favourite recipes using plant-based meats from our blog and further afield:
The secret to vegan hot dogs that actually feel and taste like hot dogs (and not just nuts, mushrooms and beans in the form of a hot dog) is vital wheat gluten. It gives the vegan hot dogs the bite, elasticity and chewiness that a regular hot dog has.
The world of plant-based meats is varied and vast. When looking for the best plant-based sausages to use in this casserole Val went back and forth countless times between different supermarkets. The verdict? Moving Mountains were her favourite by a landslide, but Linda's came extremely close (and are also easier to find, so she might take first place after all).
Textured vegetable protein is made with soy flour and is a great meat substitute, especially if you're not vegan, you're transitioning to a plant-based diet or just want to reduce the amount of meat you consume. It's more processed than other sources of plant protein like legumes, chia or quinoa, but is an interesting food to enjoy in moderation.
This vegan spaghetti recipe can be made in one pot, there's no meat, and it's using real ingredients that are accessible to everyone, and any dietary requirement you have in your household or at your next dinner party. This meal is as comforting as a homemade dinner by your grandma, and it's perfect for fall.
---
By Laura Barns
Laura is our Copywriter, who is obsessed with the Hearty Roots Stew (and has been known to eat a double serve for lunch on more than one occasion). On her day off you'll find her walking her puppy Ralph, stopping off at bookshops and cocktail bars along the way. 
---
Let us take care of dinner
We help to make eating more plants easy and delicious. Fancy letting us take care of dinner? Check out our delicious meals here.
Shop now