Lifestyle
Vegan Buffet Recipe Ideas
2min read
Planning a big event and in need of some vegan recipes for a buffet? Our collection of crowd-pleasing dishes are sure to wow your guests, whatever the occasion. Just up the quantities to serve more people, and the perfect vegan buffet has been created.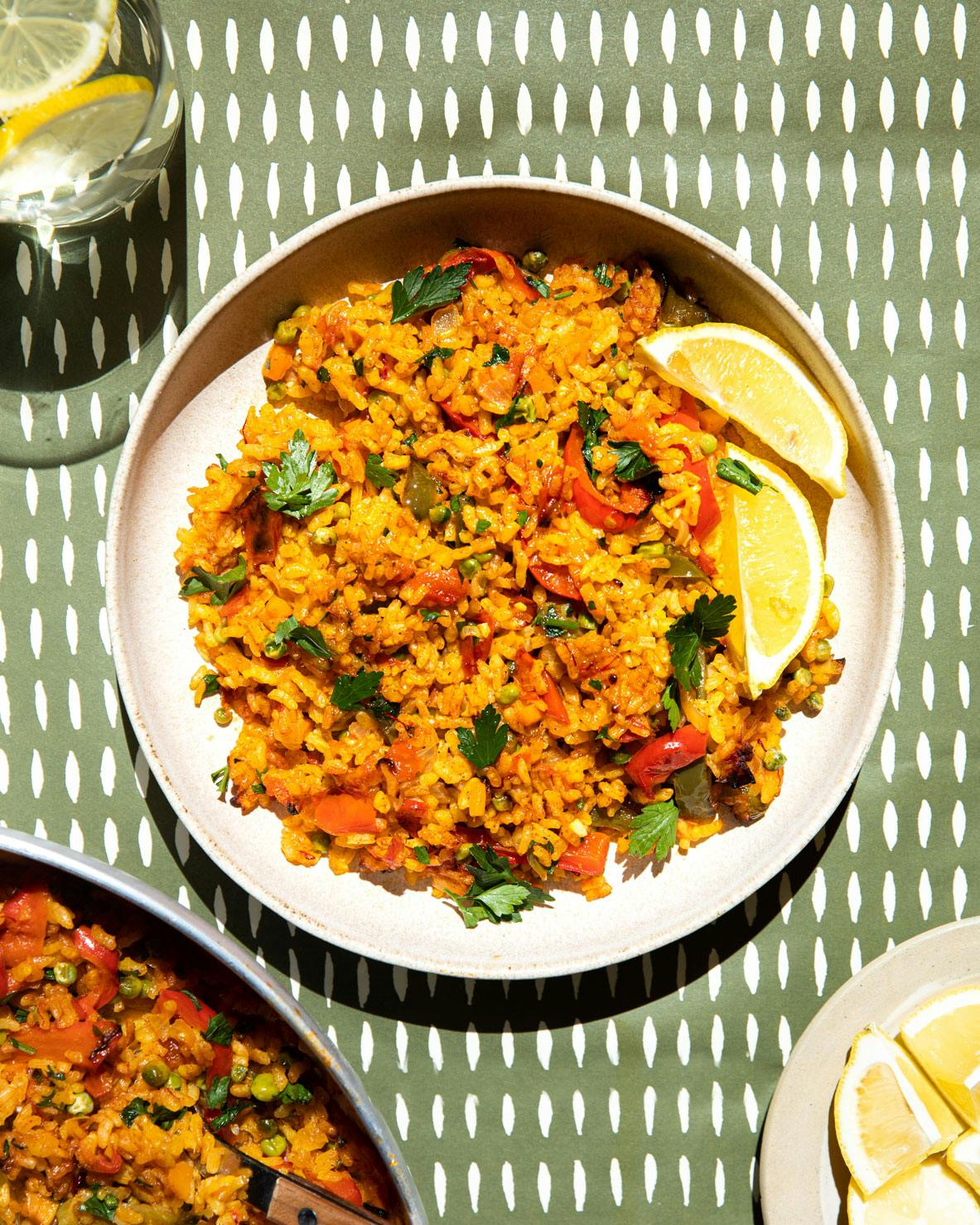 Paella is a dish that is its best when it's shared, so what better way to spread the love than at a buffet? Paella is often traditionally served during festivals, religious ceremonies and big life events in Spain, and there are pans out there so big they can make enough to serve over 100 people (no really — I once attended a festival in Spain in a small town, and all of the residents came to one old woman's house for a delicious portion of paella during the street celebrations — and with a massive paella pan on the fire she managed to feed the entire town and there were LEFTOVERS).  This vegan version is savoury, smokey and is a bright and zingy dish that the guests are sure to love.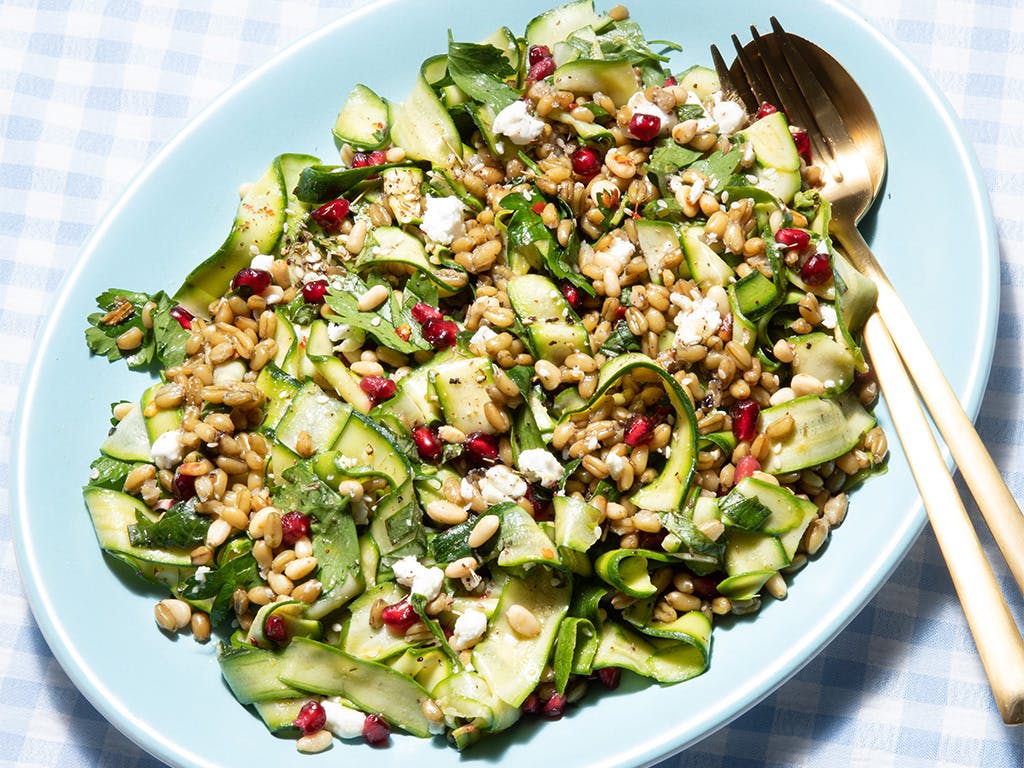 A salad is usually the dish that people very tentatively put on their plates, as when served buffet-style, the fresh leaves already look worse for wear. But this marinated courgette salad? There are no sad lettuce leaves to be found — only zesty, sharp courgette strips which only get more flavourful as they continue to absorb the delightful marinade it's mixed with. This salad will not only have your guests heaping a spoonful gleefully on their plate, but will also ensure they come back for seconds.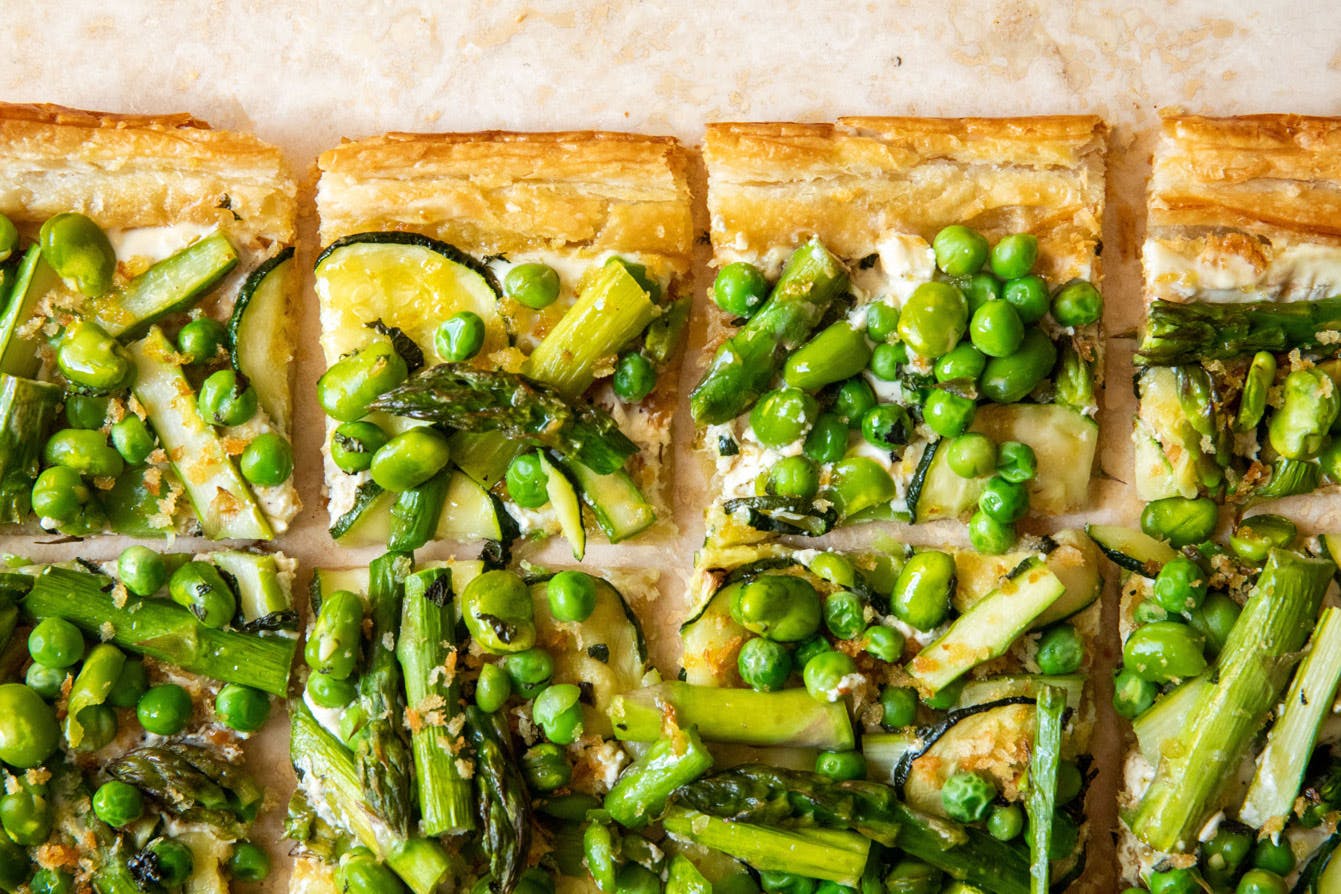 Tarts are always a winner at buffets, for good reason — no one can resist a crisp slice of the stuff. Our spring greens tart is definitely no exception; with flakey and buttery puff pastry, topped liberally with a dreamy cashew cream and topped with tender green vegetables, it's a great way to pack a dish with this season's best produce. It's endlessly adaptable for whatever vegetables you want, yielding a delicious tart every time, so it's a winning formula at any buffet.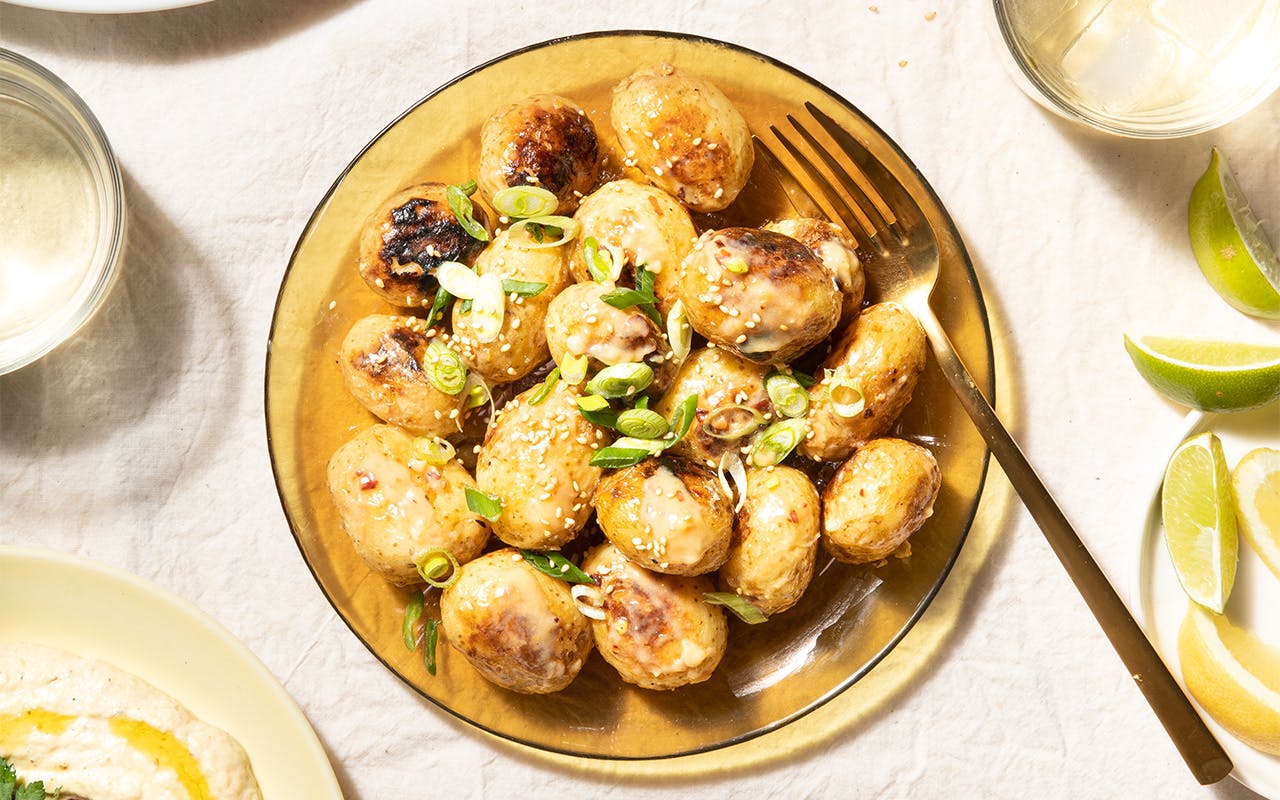 Potatoes in pretty much any form are sure to get attention from guests, but these buttery grilled potatoes definitely deserve the spotlight. They're wonderfully soft and creamy in the middle and crisp and smoky on the outside and slathered with umami salty and spicy miso butter. Brightened up with a squeeze of lime and topped with spring onions for extra freshness, your guests are certain to load up their plates with these comforting and seasonal spuds.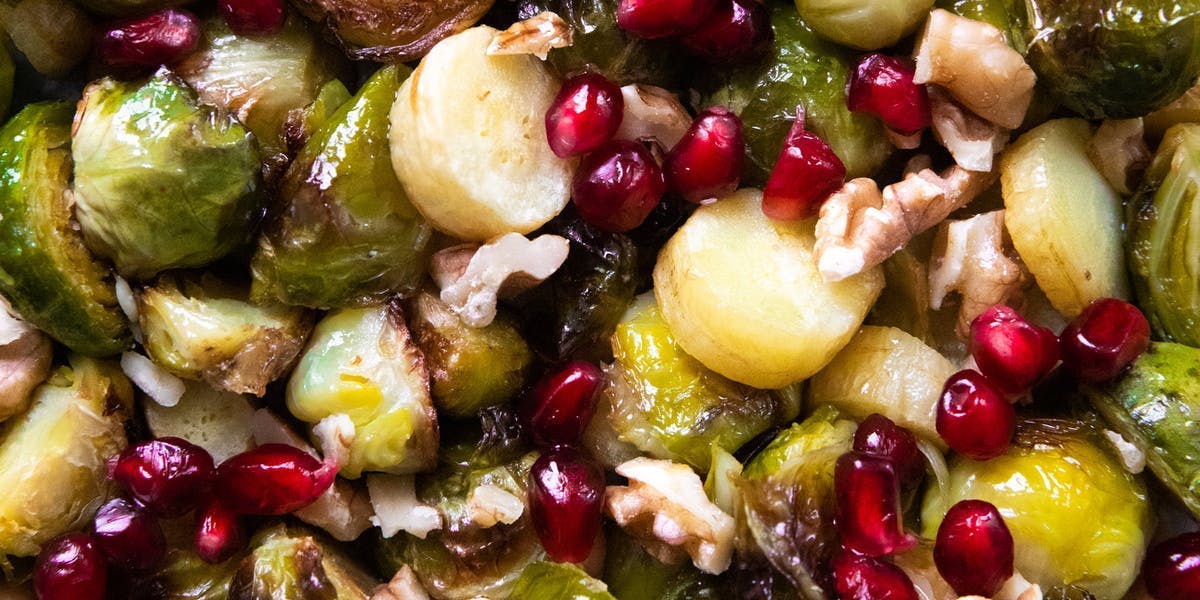 It would be a shame if brussels sprouts and parsnips only got their time in the sun during Christmas since they're so versatile. This traybake may seem by definition to be too festive for your buffet, but it's actually great all year round thanks to sweet pomegranate seeds and zesty lemon juice which give the dish a fresh and bright finish. 
---
By Toni Olukiran
Toni is one of our lovely Content Marketing Assistants, and when she's not writing posts about everything from Jamaican cooking to vegan champagne, she's making a Spotify playlist (she was at 200, at her last count) or playing tennis in the park.
---
Let us take care of dinner
We help to make eating more plants easy and delicious. Fancy letting us take care of dinner? Check out our delicious meals here.