Lifestyle
A Vegan Creme Egg Cocktail Recipe (And More) Guaranteed To Brighten Your Easter Weekend
by Laura Barns
4min read
If you haven't looked at the weather forecast for Easter weekend, may I suggest that you absolutely don't. Instead, take a look below for some of my favourite recipes practically made for all the fun and feasting of Easter, from lovely lunches to decadent desserts, and yep, that's a vegan Creme Egg-style cocktail below. You're welcome…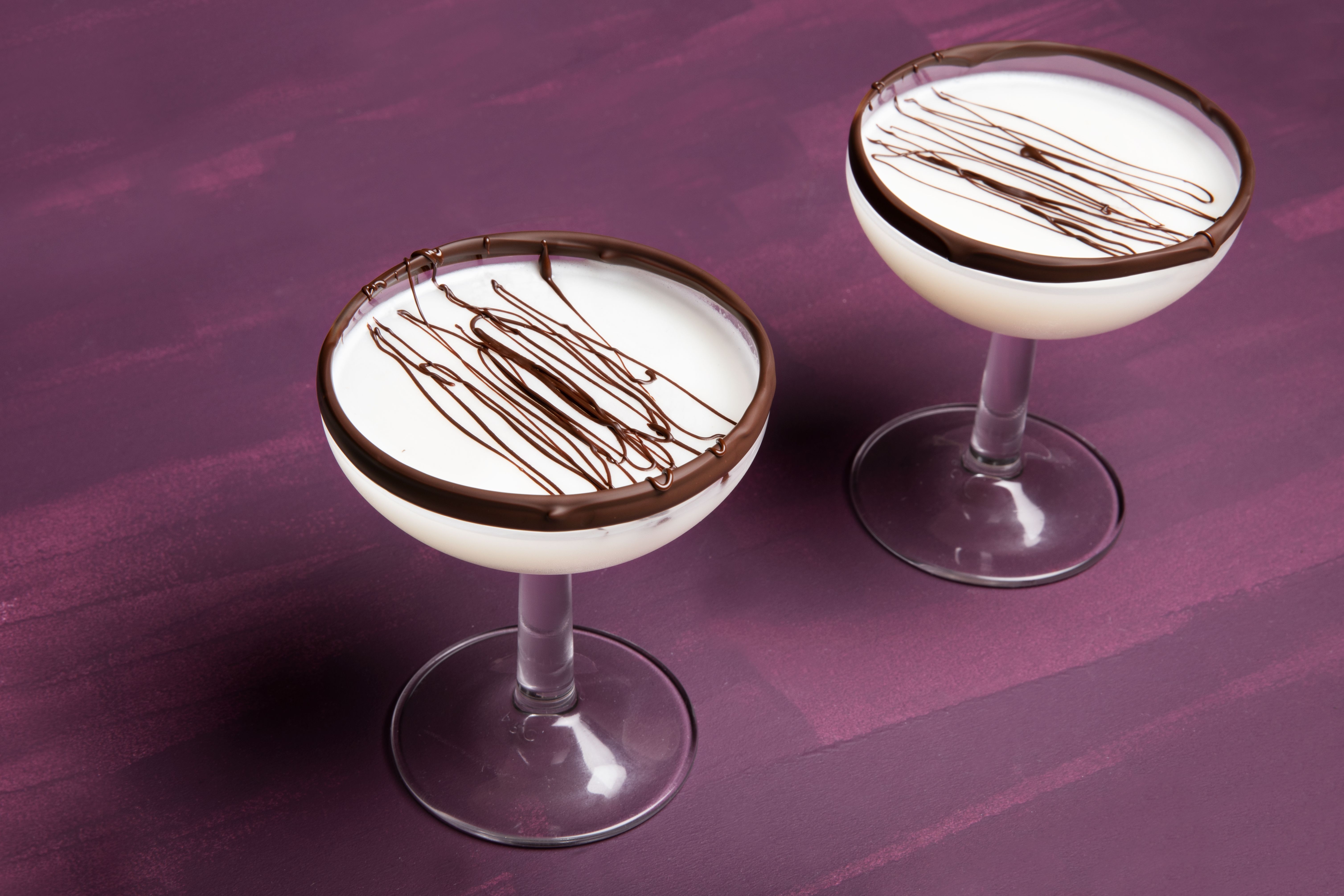 Vegan Creme Egg-Style Cocktail
It would probably be illegal to start this list of vegan Creme Egg alternatives any other way. Mummy Meagz' Chuckie Vegan Cream Egg lets you enjoy your favourite childhood Easter treat, while avoiding any animal products. This indulgent vegan cream egg is the perfect solution for sweet-toothed vegans and those with dairy allergies who miss biting into a gooey, sticky-sweet chocolate cream egg.
Before I went vegan, I loved Creme Eggs so much I once ate nine in one day. It wasn't a particularly proud day, but there we are. I've tried some amazing plant-based copycat Creme Eggs (here's a guide of my favourites) that has helped not only fill the void, but has taken my Creme Egg love from 0-100.
This Easter, I thought I'd try something totally different, so created a cocktail that tastes so much like the Easter treat it's unreal. 
It's surprisingly easy too, and (probably unsurprisingly) pretty boozy. Experiment with 'yolks' if that takes your fancy (turmeric or food colouring would work) and make a batch for the Bank Holiday weekend.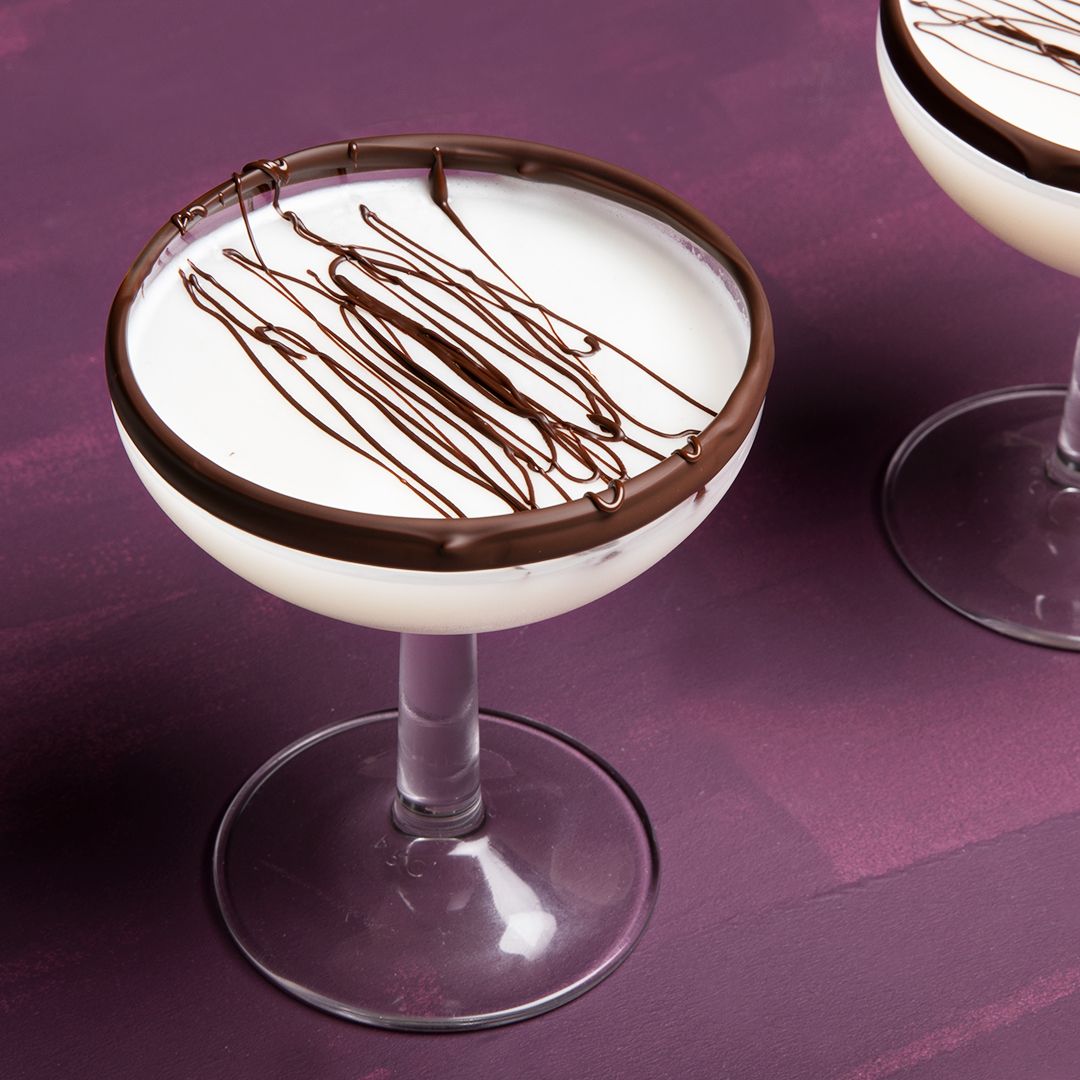 INGREDIENTS
1 shot/25ml: vanilla vodka (I used Absolut)
2 shots/50ml: plant-based cream (I used Oatly)
1 shot/25ml: creme de cacao (I used Bols) 
10ml: Cointreau or Curaçao (I used Cointreau) 
Big handful of ice
Small bar of dark chocolate (I used Green & Black's)
METHOD
Melt the chocolate gently in the microwave, checking on it every few seconds, until it's nice and runny
Gently dip your glass in the chocolate to give it a chocolatey rim
Pour all the other ingredients into a chocolate shaker, along with a big handful of ice
Shake vigorously for 15 seconds
Pour into your glass, and top with extra chocolate shavings or drizzles
Enjoy!
Given it a go? I'd love to see! Share your sips with us by tagging us on Instagram. 
Other winning Easter recipes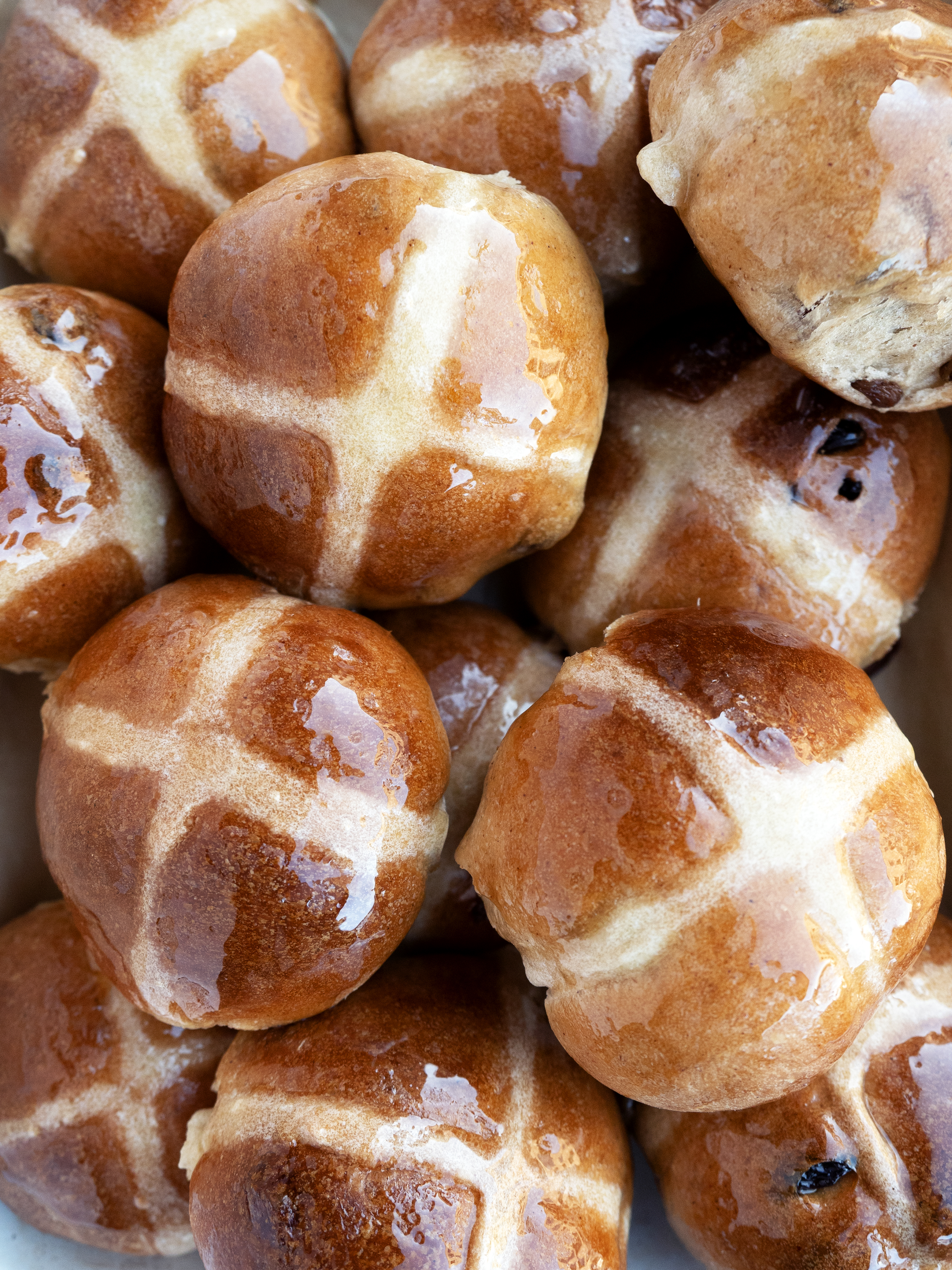 Vegan Hot Cross Buns
Nothing says Easter like a warm hot cross bun smothered in butter and jam. And if there's ever a time to make and demolish a bunch of hot cross buns, it's now. Follow Val's recipe for these soft, sweet, fluffy buns and thank her later.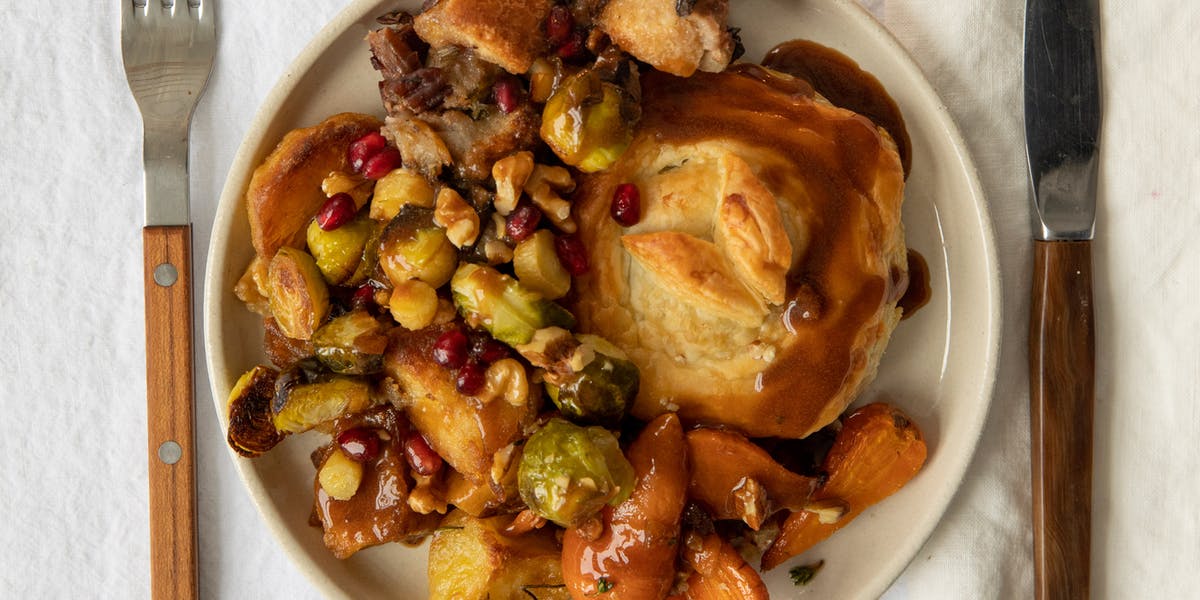 Mushroom Wellington(s)
Making individual Mushroom Wellingtons may sound like extra effort, but is actually the Easter trick of the decade. It means there's no messy cutting and no awkward slices, just impressed guests and an aesthetically pleasing (and delicious) main course for lunch or dinner.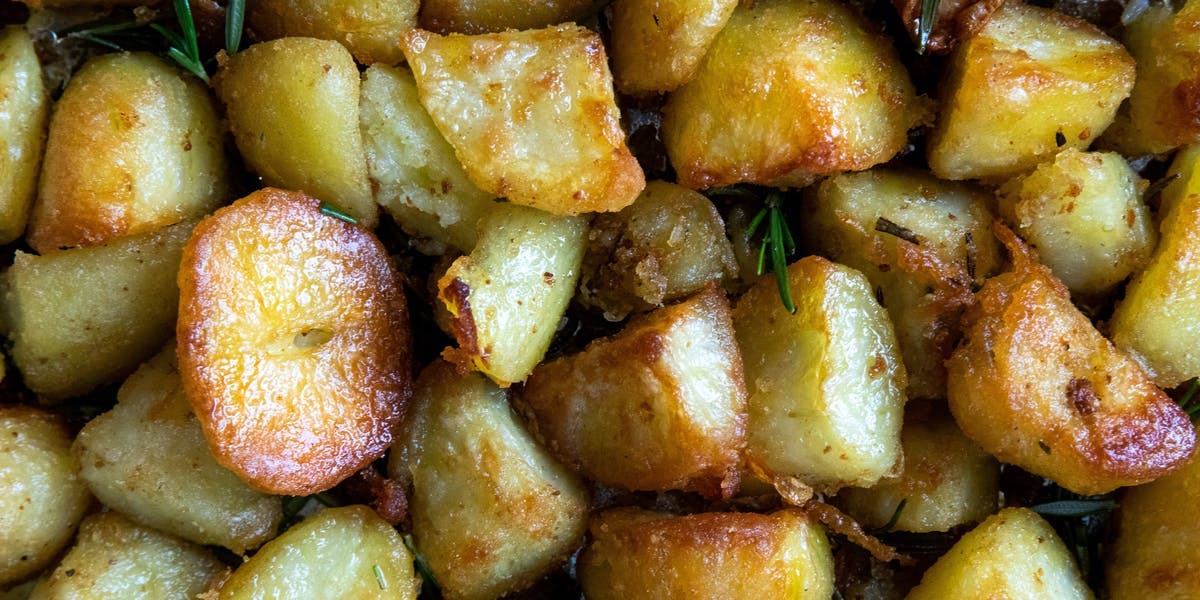 Roast Potatoes
Roasties make every occasion better, and that's a hill I'm prepared to die on. Making the perfect crispy roast potatoes requires a few little tricks. The first is parboiling the potatoes in heavily salted water - this means that each bite potato is perfectly seasoned. The second trick is to let the potatoes steam dry after parboiling - this results in the fluffy potato interior we're all after. The third trick is to heat some of the oil in your baking tray before adding the par-boiled potatoes - immediate contact with the hot oil helps develop the perfect crust on your potatoes. The fourth trick is to turn the potatoes every 15 minutes - this ensures every side crisps up. Let's do this.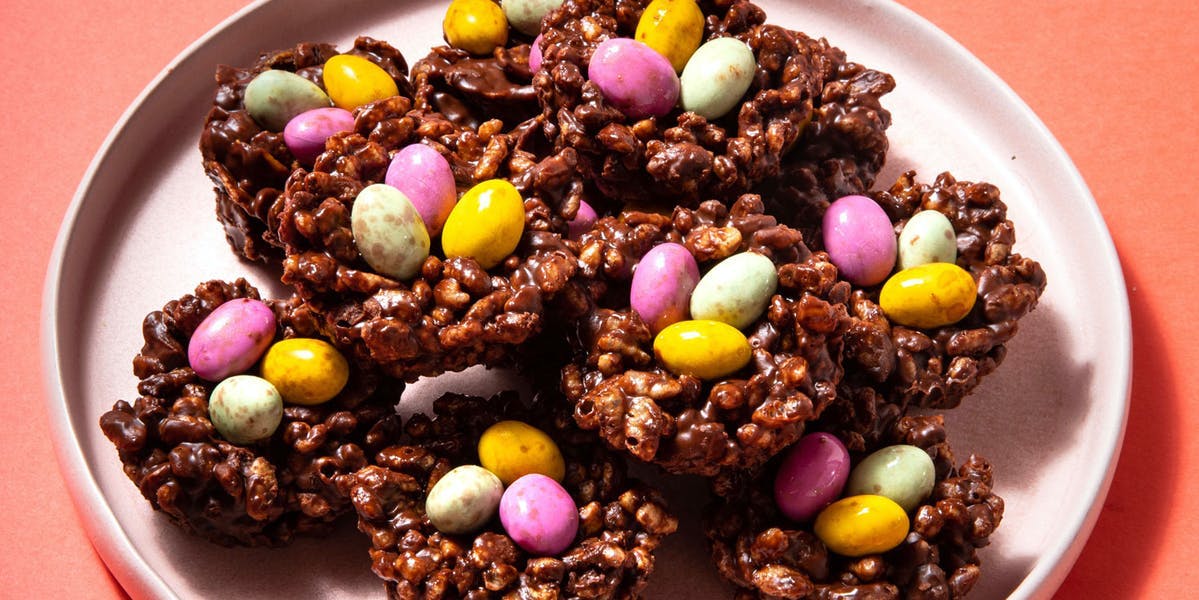 Vegan Chocolate Nests
As far as cereal goes, you can use any crispy cereal you have in the cupboard – from puffed rice, to shredded wheat, to corn or wheat flakes – they all make delicious nests. If you're looking for cereal specifically for this recipe, our go-to's are Nestle's corn flakes and shredded wheat, ASDA crispy rice cereal or Tesco's free-from Choco snaps (for a double chocolate hit) – which are all plant-based. Mini egg wise, we used two pouches of Doisy and Dam's "Good Eggs", but feel free to use your favourite plant-based mini eggs in their place.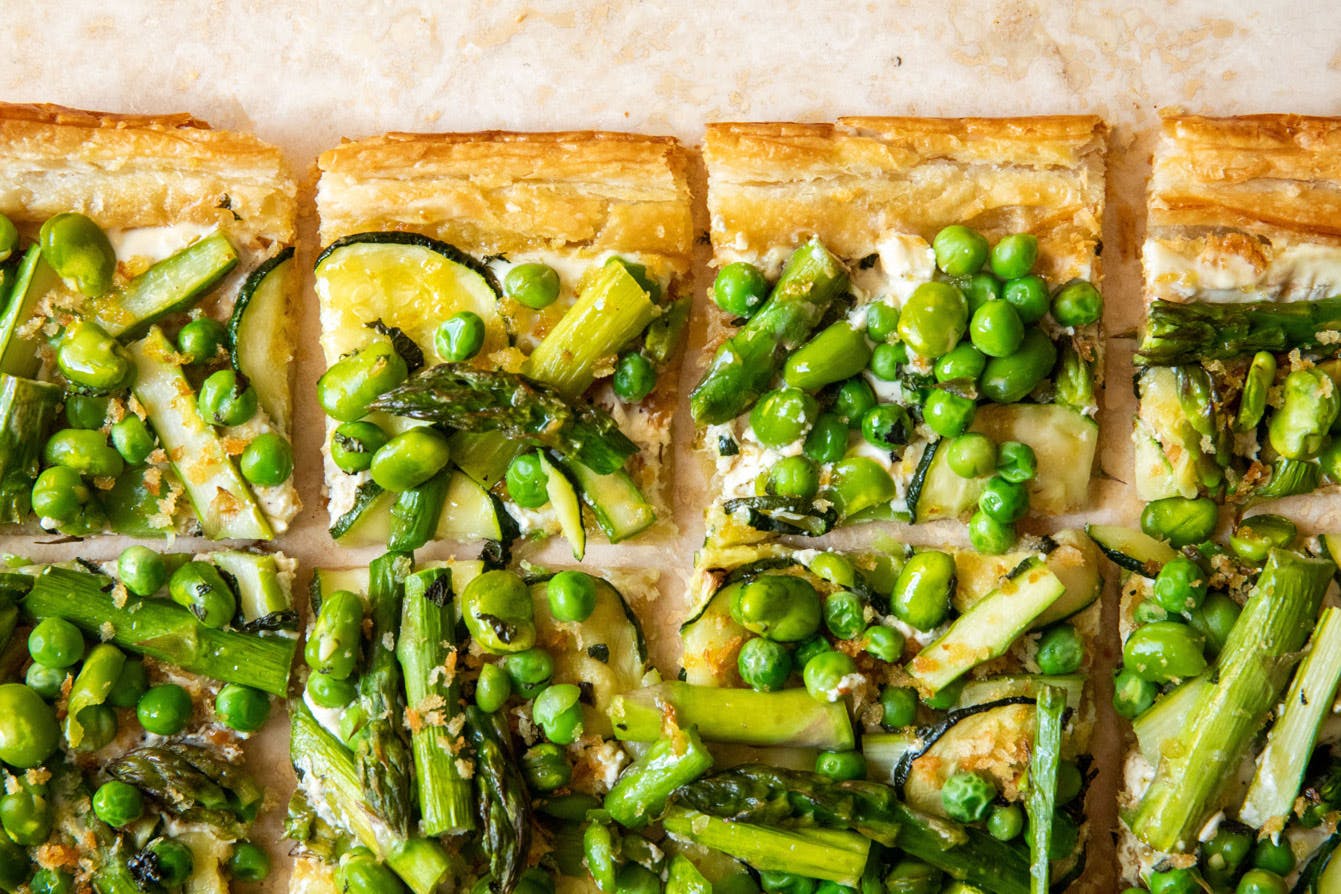 Spring Greens Tart
Our dream tart? Crisp pastry, a creamy filling and fresh, tender veg. In other words, this. It's filled with this seasons' best greens, packing each slice with flavour and vibrancy. It's also adaptable to endless spin-offs based on what you have on hand. Tomatoes, spring onions, leeks - go wild.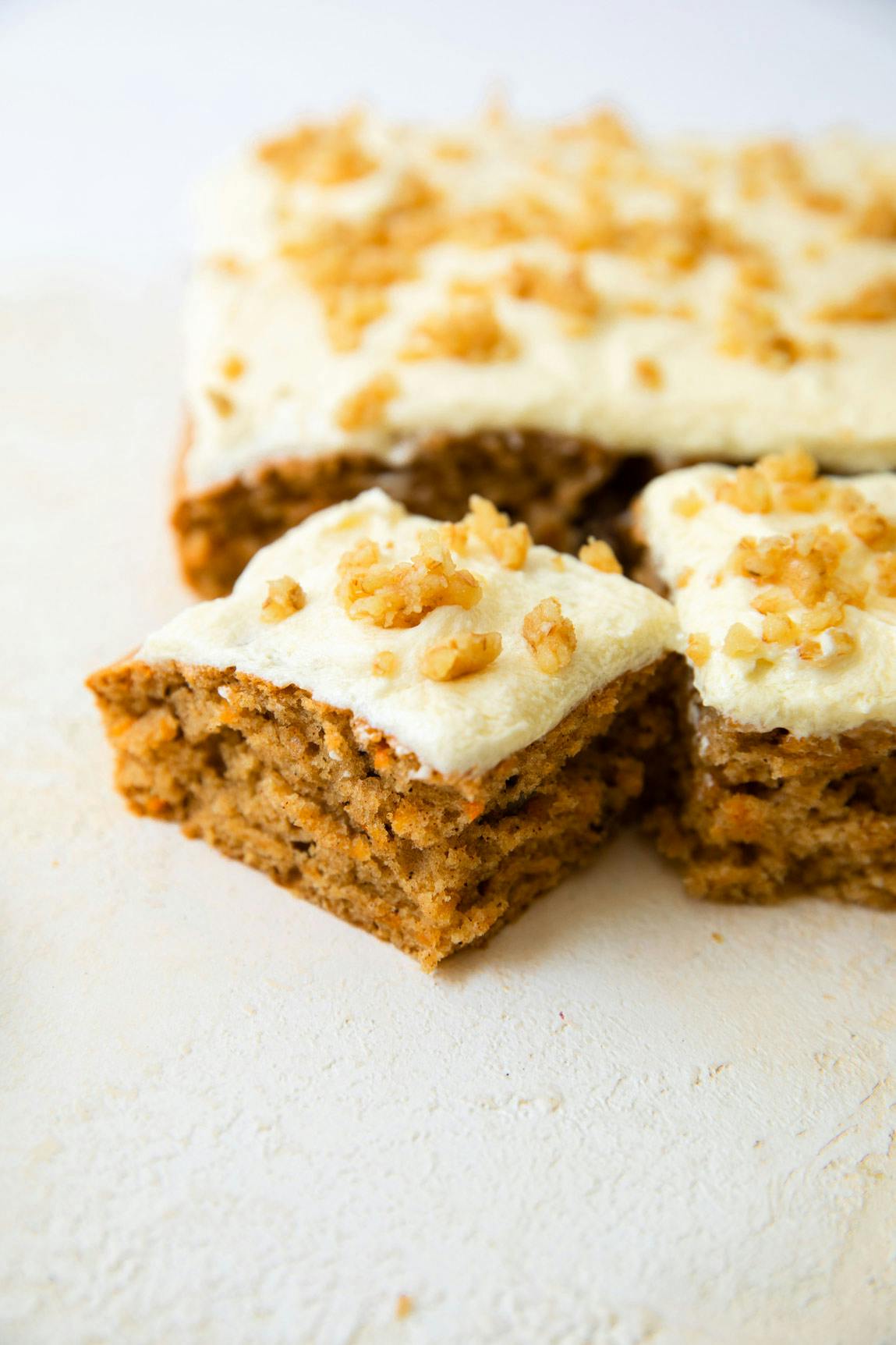 Vegan Carrot Cake
The cake we make on repeat and never ever get tired of. It's light, fluffy and perfectly spiced. It's also topped with an uber smooth cream cheese frosting. Grab our recipe for the ultimate vegan carrot cake.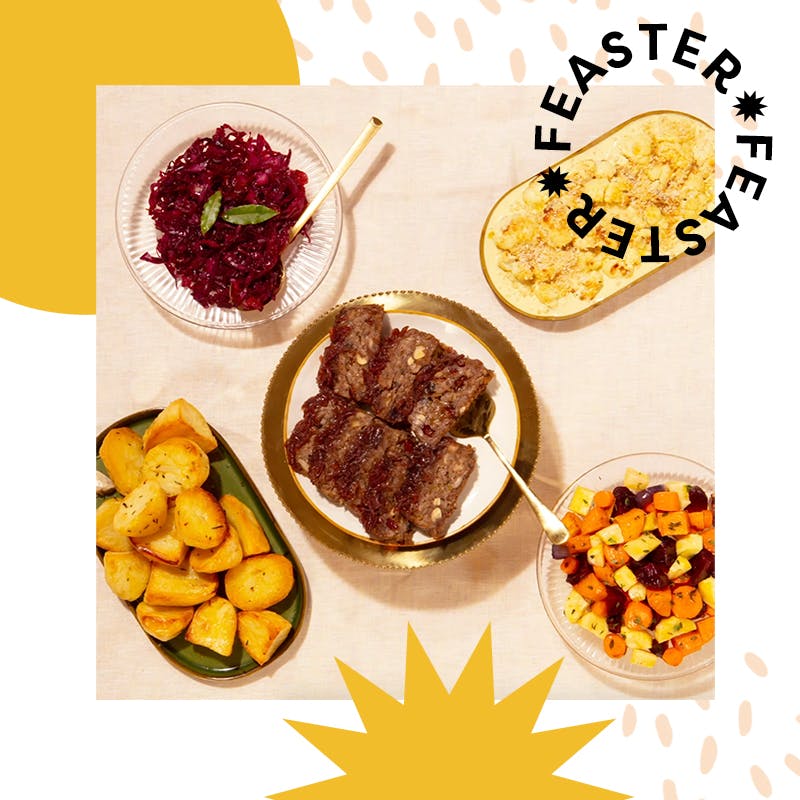 Don't fancy cooking, and definitely don't fancy spending the weekend doing the washing up? We've got you.  
Whatever your Easter plans, we can all agree that they'll be made 100% better with a box of nine servings of roast potatoes. 
Or, if you're after a bit more variety, we've got that covered, too. Add all the elements of a delicious Easter feast to your next box, including a Walnut & Cranberry Loaf (simply double up to try this), rainbow roasted vegetables and spiced red cabbage. 
Add all your favourite dishes and tempting sides and treats from our Feaster Menu to your next box for that maximum full-freezer-feeling. 
---
By Laura Barns
Laura is our Copywriter, who is obsessed with the Hearty Roots Stew (and has been known to eat a double serve for lunch on more than one occasion). On her day off you'll find her walking her puppy Ralph, stopping off at bookshops and cocktail bars along the way. 
---
Let us take care of dinner
We help to make eating more plants easy and delicious. Fancy letting us take care of dinner? Check out our delicious meals here.