Lifestyle
Vegan Foods That Naturally Lower Blood Sugar
3min read
Want to know how to lower your blood sugar with some easy dietary tips? Keep reading to learn what foods will help lower blood sugar and some tasty plant-based recipes.
How the right foods can help lower blood sugar 
Lowering or regulating your blood sugars can be vital to anyone with prediabetes, diabetes or other health conditions that are affected by blood sugar levels and diet can play a big part in staying healthy.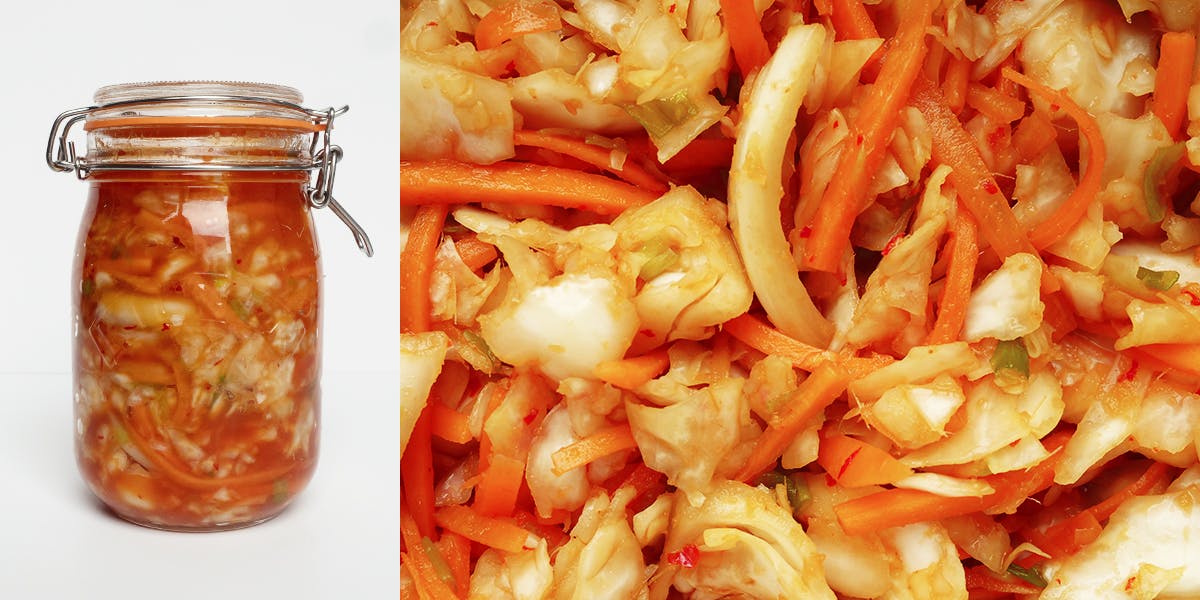 Anyone whose body can't produce enough insulin on its own has their health affected by spikes in blood sugars, ranging from exhaustion to heart disease. To stop glucose collecting in the blood, eating food and drinks that the body can absorb slowly is key for dietary management. (source)
List of foods that lower blood sugar naturally 
Oats – oatmeal, in particular, is thought to be great for glucose control 
Garlic – the compounds found in garlic could help improve insulin sensitivity and secretion 
Kimchi – fermented foods like kimchi are packed with healthy compounds, minerals and probiotics that can have been linked with improved blood sugar 
Broccoli – eating cruciferous vegetables like broccoli has been linked to a lowered risk of type 2 diabetes
Citrus fruits – its thought that eating whole citrus fruits can help improve insulin sensitivity
Kale – the flavonoid antioxidant compounds in kale have blood sugar-lowering properties
Pumpkin – packed with healthy fats and proteins, which is known to be good for blood sugar control 
Nut butter – great for long-term blood sugar control
Vegan recipes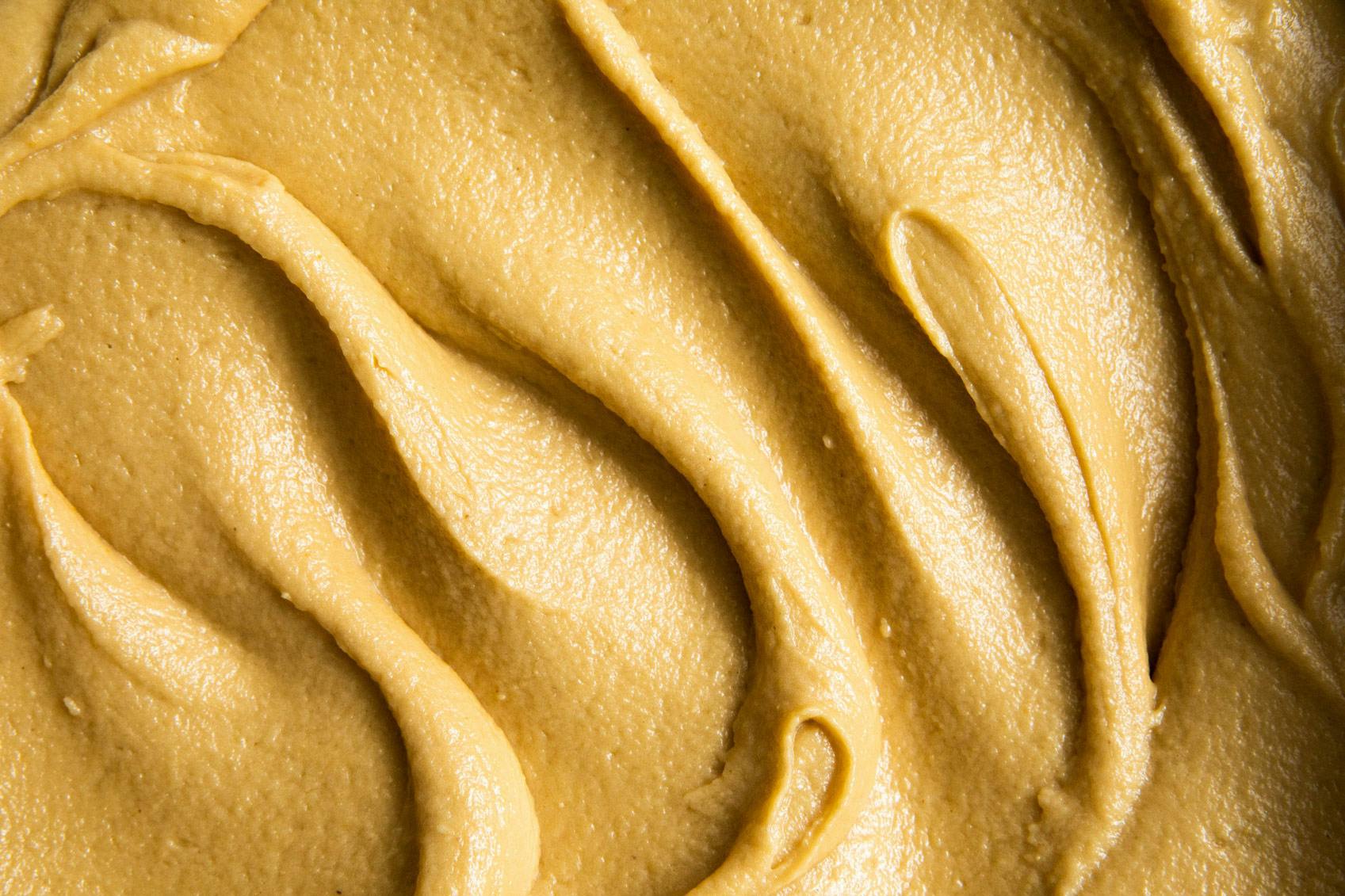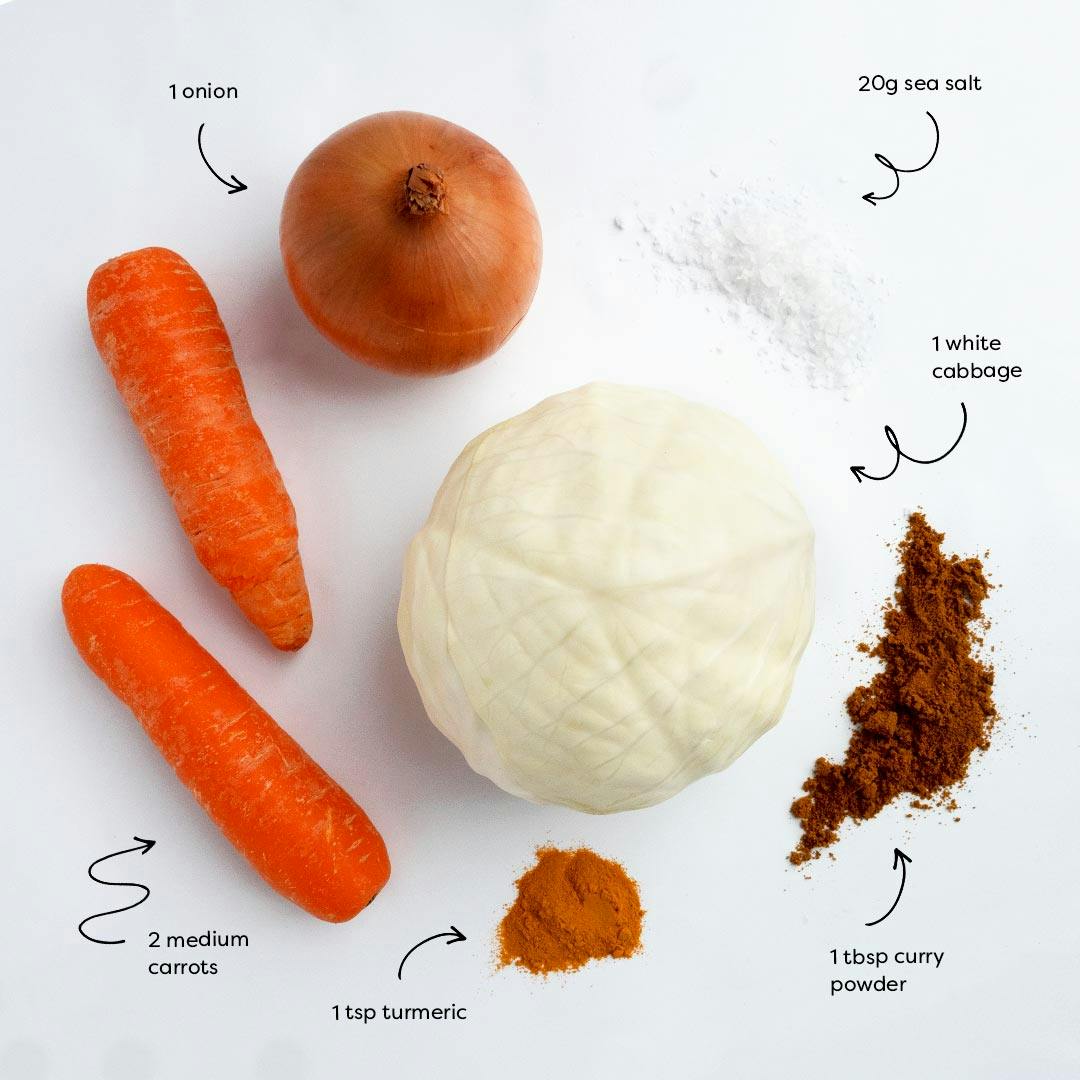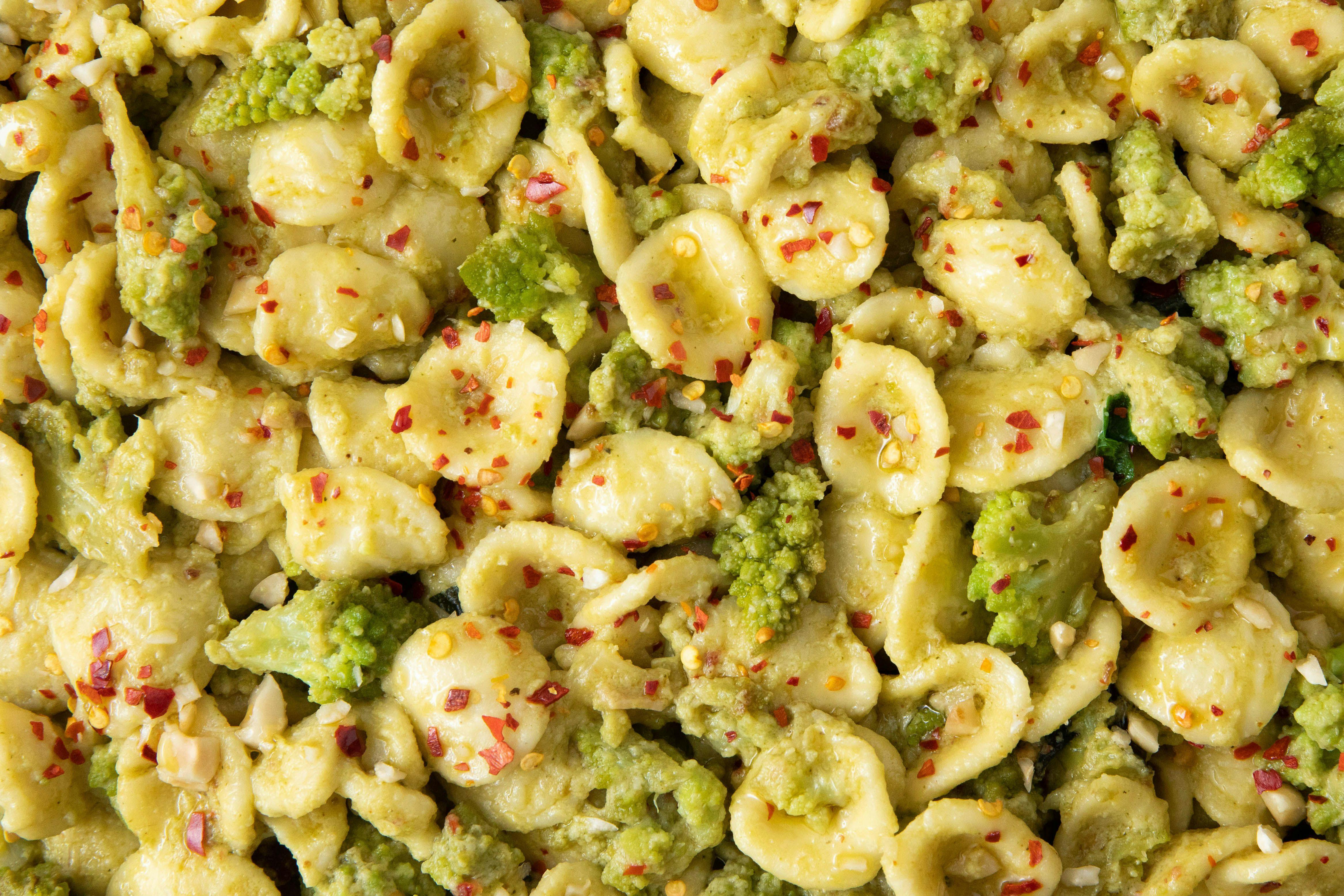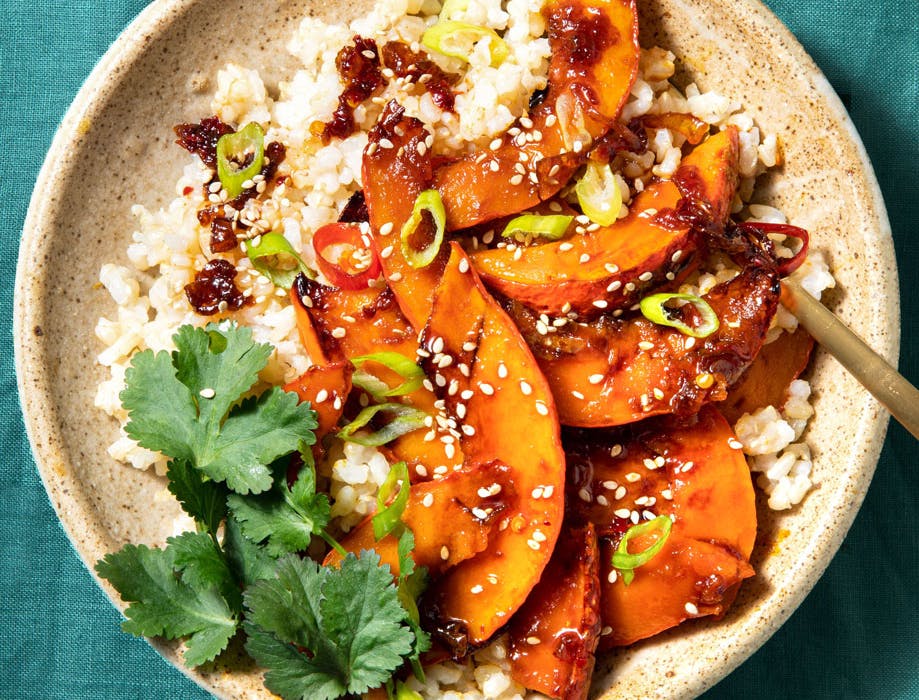 Let us know if you have any other recipe recommendations in the comments below.
---
By Fabian Jackson
Fabian is one of our lovely Content Marketing Assistants who loves writing almost as much as he loves coffee, old episodes of Escape to the Country (no judgement here), and cooking up a storm in his kitchen.
---
Let us take care of dinner
We help to make eating more plants easy and delicious. Fancy letting us take care of dinner? Check out our delicious meals here.