Lifestyle
Vegan Guide To Subway
by Laura Barns
3min read
Subway serves roughly 5,300 sandwiches a minute, and that was just to me alone, when the TLC sub came out. Here are some of the green delights you can enjoy on the menu to get in on the goods.
Vegan bread
Starting off your Subway journey with the bread, there are four different types available if you follow a vegan diet (though do double-check at your local store):
Italian
Hearty Italian
Chilli Paprika
9-Grain Multiseed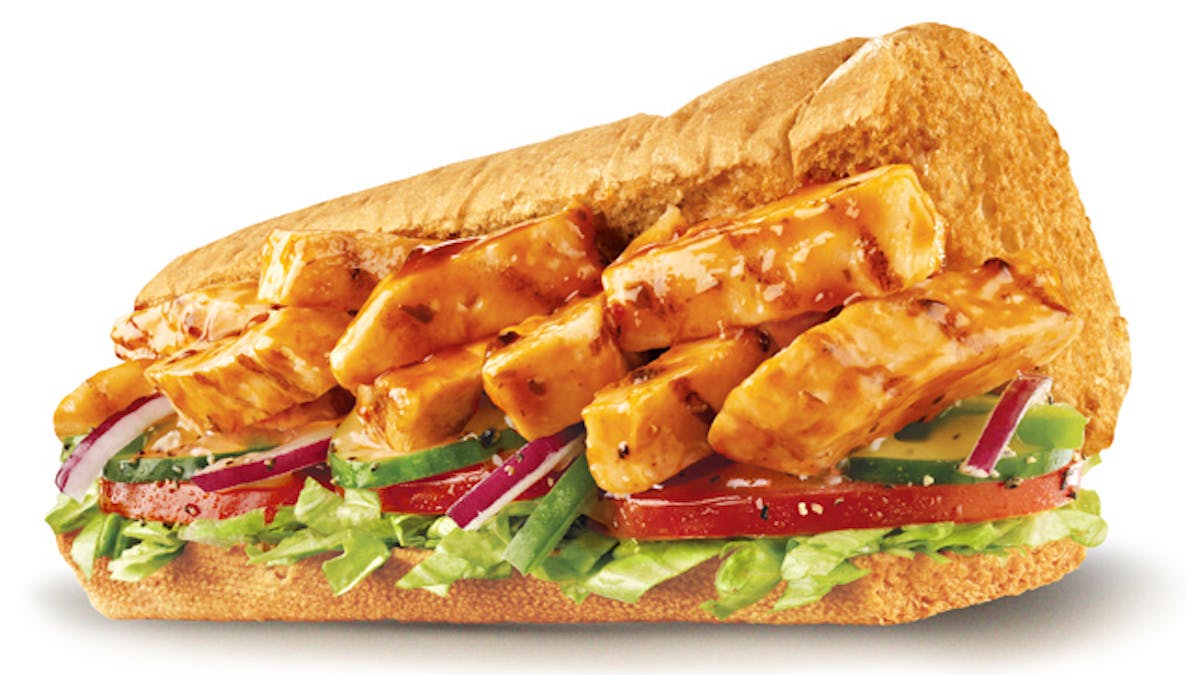 Vegan sandwiches and wraps at Subway
Now getting into the good stuff – the fillings. Top tip: don't forget to ask the server to change their gloves before making your sandwich to minimise contamination as much as possible. 
T.L.C. (Tastes.Like.Chicken)   – Your bread selection loaded with plant-based chicken and your choice of veggies. It Tastes Like Chicken, except it's plant-based (PB).
Meatless Meatball Marinara Melt  – Your bread selection filled with plant-based Meatless Meatballs smothered in a rich marinara sauce and topped with vegan cheese.
Plant Patty  – The seasoned plant-based patty, made with red onion, red sweet pepper, green sweet pepper, carrot, spinach, corn, white cabbage, peas and green chillies.
Veggie Delite  – This light and refreshing sub comes with freshly sliced crunchy salad – just don't forget to specify vegan cheese instead of regular. 
Vegan Cheese Toasted Bite – Ciabatta bite roll filled with vegan cheese and two veggies of your choice.
Vegan fillings
Fill your way to five a day with all the tasty vegan salad options to add to your sub, wrap or salad. 
Cucumbers
Sweetcorn
Red onions
Tomatoes
Spinach
Iceberg lettuce
Mixed peppers
Carrot
Black olives
Jalapeños
Pickles
Violife Vegan Cheese
Vegan sauces and condiments
Spice up your sub with one of Subway's vegan sauces. There's actually a fair few to choose from. I highly recommend opting for the sweet chilli with lashings of the vegan garlic aioli for ultimate sauciness.
Tomato ketchup
Sweet onion
Hot chilli
Yellow mustard
Sriracha hot chilli
Vinaigrette
HP brown sauce
Sweet chilli
Vegan garlic aioli
Add a little crunch to your meal with these tasty vegan toppings:
Crispy onions
Chilli flakes
Mixed seeds
Sea salt
Mixed peppercorns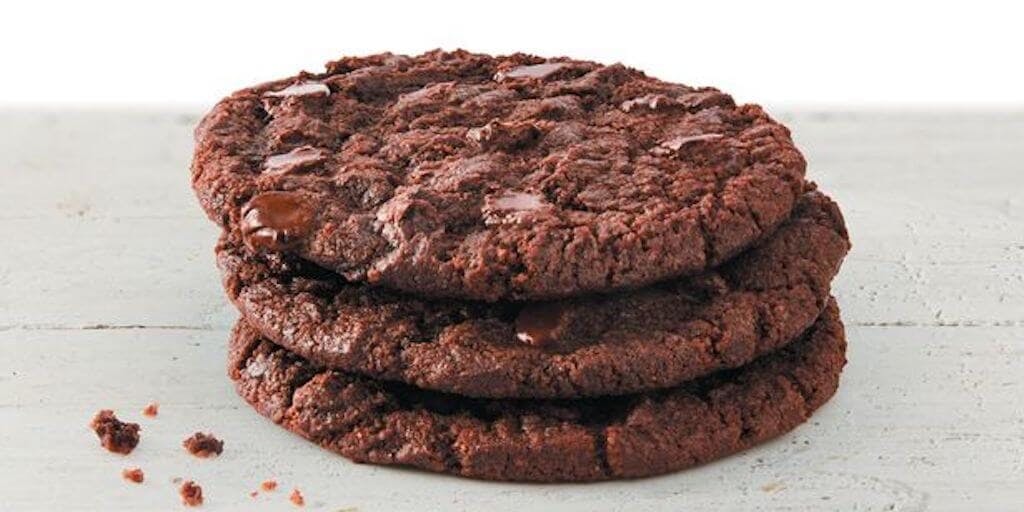 Vegan sides and extras
All the rumours are true – there is a vegan cookie at Subway and I can confirm it is DELICIOUS. That is all.
Hashbrowns
Vegan double chocolate cookie
Selection of crisps
Fruit rolls
What's your go-to order from Subway? Let us know in the comments.
Image credits: Subway
---
By Laura Barns
Laura is our Copywriter, who is obsessed with the Hearty Roots Stew (and has been known to eat a double serve for lunch on more than one occasion). On her day off you'll find her walking her puppy Ralph, stopping off at bookshops and cocktail bars along the way. 
---
Let us take care of dinner
We help to make eating more plants easy and delicious. Fancy letting us take care of dinner? Check out our delicious meals here.