a - aquafaba
Calling all budding vegan bakers – aquafaba is for you. This handy ingredient has egg-emulating superpowers, and it's healthier, too! 
It's the perfect egg white substitute in homemade meringues.
b - banana 
Bananas are a healthy source of fibre, potassium, vitamin B6, vitamin C, and various antioxidants and phytonutrients. They also taste GREAT.
We've included them in this list as they're another great egg substitute. Yep, really!
c - chia seeds
They may be small but they're mighty. They've elevated to superfood status as they're rich in protein, fibre, omega-3 and calcium, and can be used in pretty much anything. 
Add for an extra hit of protein in your overnight oats.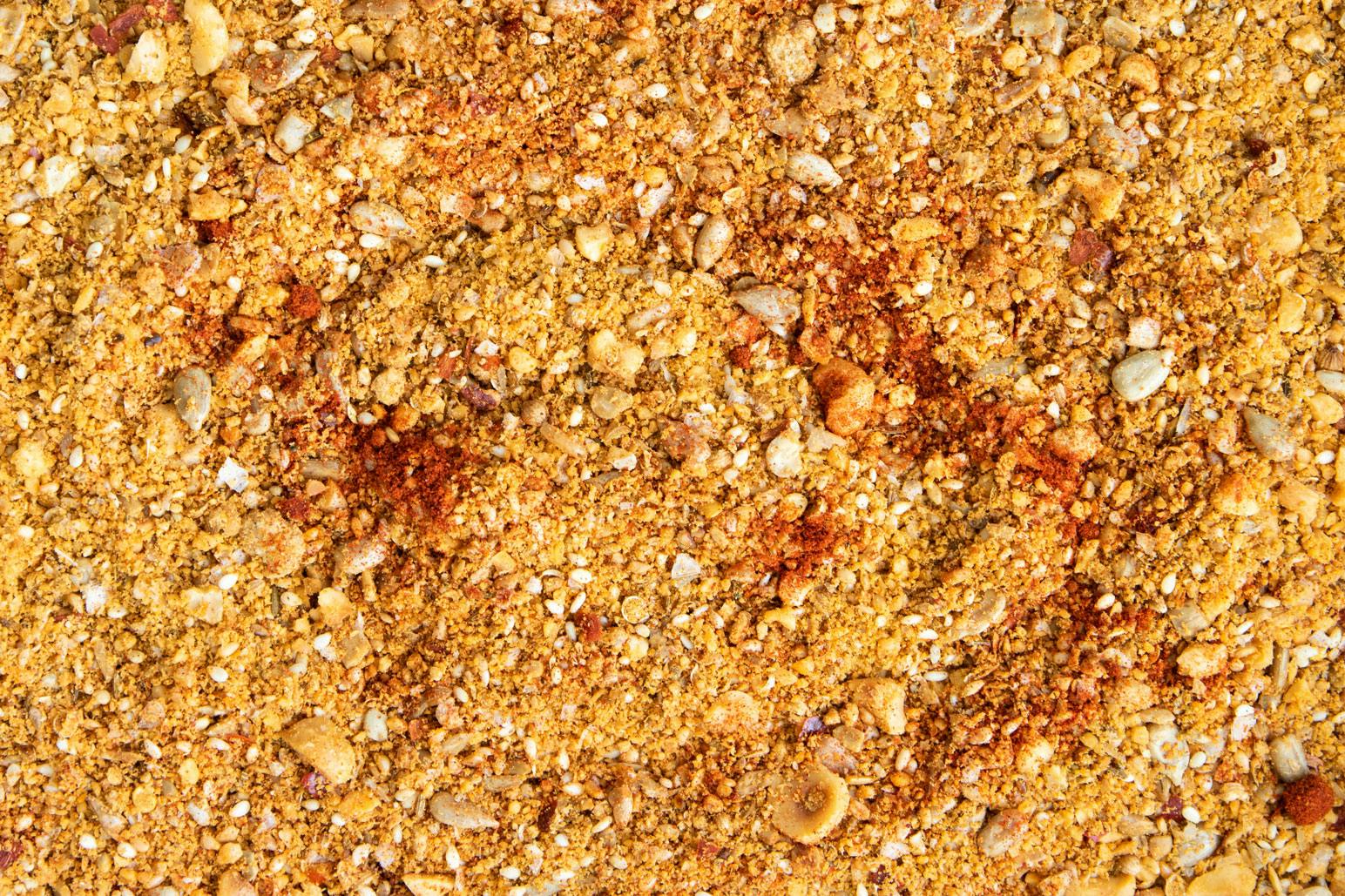 d - dukkah
Dukkah is an Egyptian blend of crushed herbs, spices and nuts and adds a layer of flavour and crunch. Traditionally, the blend of herbs, spices and nuts were pounded with a pestle and mortar, but you can blitz them in your mixer. 
For a jazzier side dish, add dukkah to sautéed greens with a squeeze of lemon and a drizzle of olive oil.
e - egg replacer
Vegan eggs are a thing thanks to the creativity and science of plant-based entrepreneurs. Follow Your Heart make vegan egg products that scramble like a traditional chicken egg, without the cholesterol or environmental impact.
Substitute chicken eggs in your tried and tested cake, brownie and cookie recipes using their tasty alternative.
f - flaxseed
Flaxseed offers a hearty source of healthy fat, antioxidants, and fibre. Potential health benefits? Helping prevent cancer, reducing cholesterol and blood pressure.
Use in baking to help bind bread doughs and batters.
g - ginger
Ginger is a popular ingredient in cooking, and especially in Asian cuisine. It has also been used for thousands of years for medicinal purposes.
Make a comforting ginger tea by adding peeled fresh ginger to boiling water.
h - hemp seed
Hemp seeds have a mild, nutty flavour. Hemp milk is made from hulled hemp seeds, water, and sweetener. Hemp oil has a strong "grassy" flavour.
Sprinkle some hemp seeds onto your favourite salads.
i - Irish moss
A sea vegetable that grows on both coasts of the Northern Atlantic ocean, Irish moss is a plant-based source of thyroid hormones; is full of potassium, iodine, and selenium; is made up of 10% protein.
Use it to thicken puddings, gels, pie filling, mousses, sauces, and drinks.
j - jackfruit
This weird and wonderful fruit features in some of our most popular dishes. Why? It's a fruit that literally has the texture of pulled pork. But grown from Mother Earth's soil. Magic. 
Marinate it, roast it, and pull it like pork.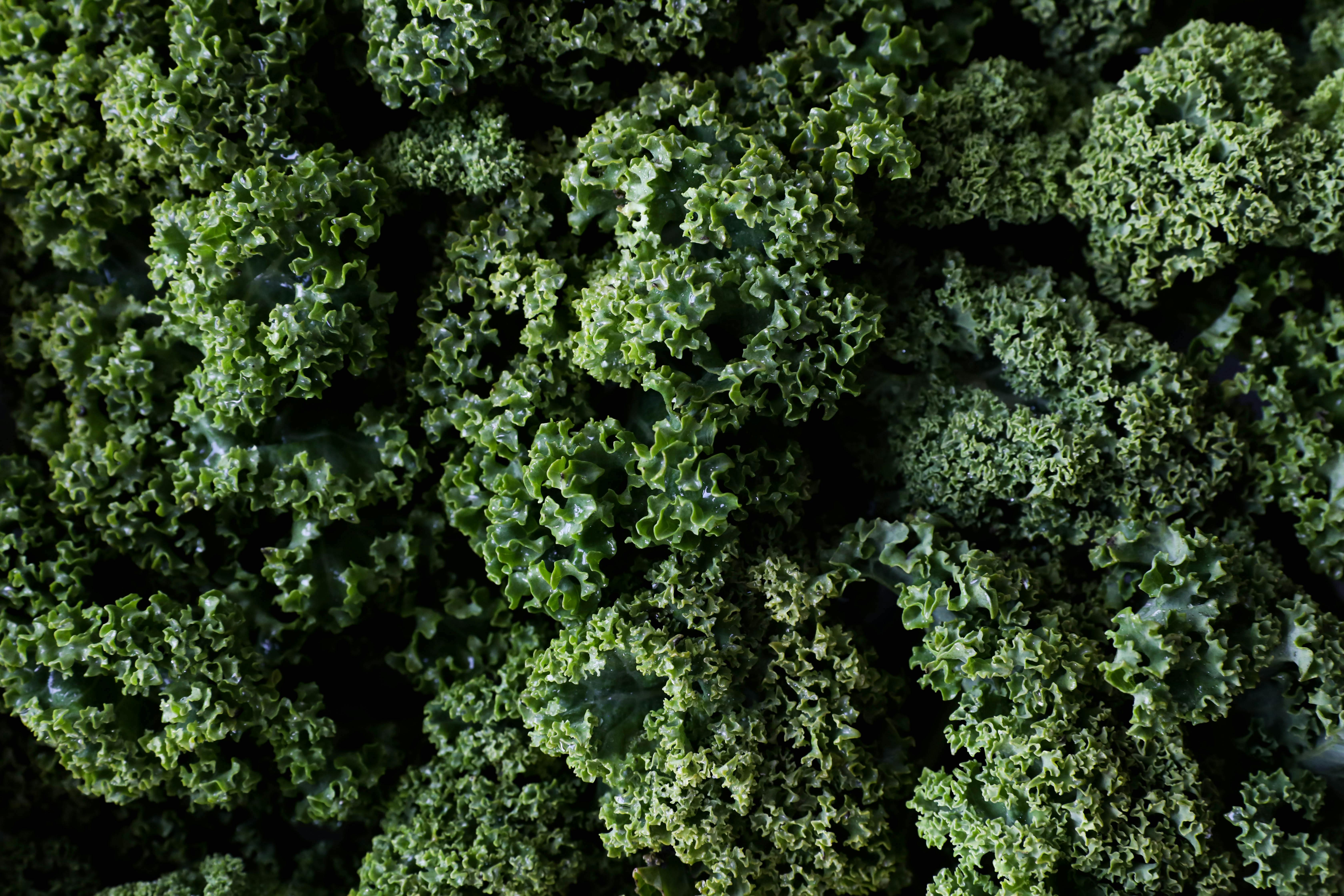 k - kale
One trend you'll definitely want to follow. Don't just eat it raw, though. It's great steamed, sauteed, braised, and even roasted into kale chips. 
For kale salad, massage the kale leaves for a few minutes before you add dressing, then let it sit in the fridge for a few hours. 
l - legumes
Pulses and legumes are cheap, easy to prepare, a source of goodness and very adaptable. So it's no wonder we can't get enough of them. 
Believe it or not, black beans are a great way to add oomph to vegan brownies. 
m - miso
Miso is a key ingredient in Japanese cooking (miso soup, anyone?) as the fermented paste adds a salty, umami flavour to dishes. 
A tiny teaspoon boosts overall flavour in broth-based dishes.
n - nutritional yeast
Also known as 'nooch' to vegan nerds. This ingredient really is a game-changer for those exploring veganism, and an OBSESSION with vegan old-timers.
Blend with cashews to make a creamy cheese sauce.
o - oats
Oats offer high amounts of many vitamins and minerals, such as manganese, phosphorus, copper, B vitamins, iron, selenium, magnesium, and zinc.
We love using them in porridge, or in baked goods like bread, muesli, and granola.
p - peas
Peas are a great source of protein, fibre, and nutrients. Pea protein (the soluble fibre from split yellow peas) is higher in protein than milk, eggs, and almonds.
We add them to our favourite soups, stews and risottos to add colour, flavour and nutrients.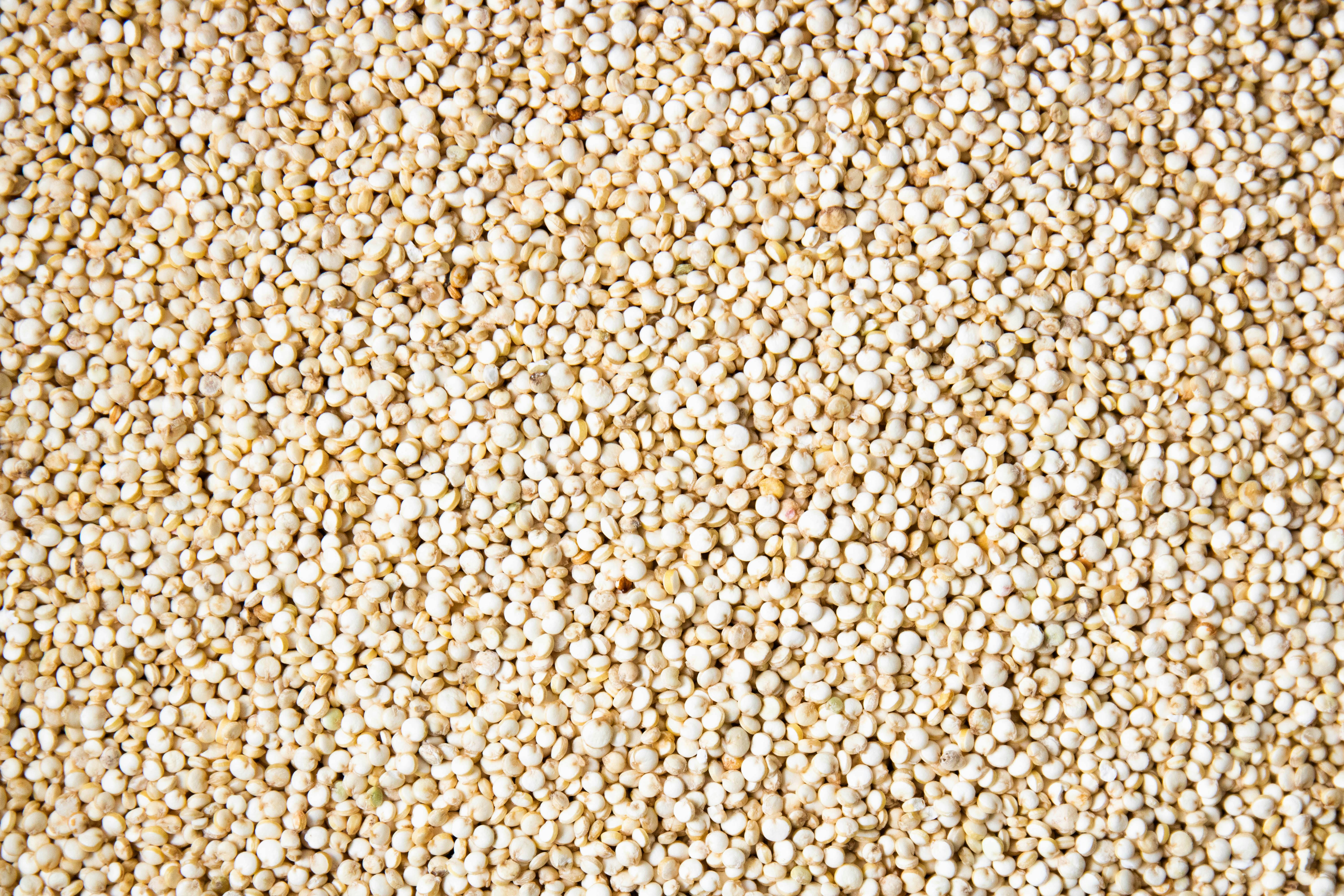 q - quinoa
Quinoa is a useful element of any chef's cupboard. Quinoa can act as a grain in recipes; known as a "pseudocereal." It's a complete vegan protein, containing all of the essential amino acids. 
We love it with falafel and a bright, beetroot hummus.
r - raw
You might hear the words 'raw food' floating around. Raw foodism (eating only uncooked and unprocessed food) is gaining more popularity, alongside the rise in veganism.
Raid your supermarket's fridge section for interesting raw vegan desserts.
s - soy
Soybeans are healthful and rich in protein, giving them numerous nutritional uses. People can eat them (hooray for tofu), drink them in milk alternatives, and take them in the form of supplements.
Try replacing the chicken in your sweet and sour fakeaway with tofu cubes.
t - tempeh
Derived from Indonesia, this interesting ingredient has made its way into our recipes as it's versatile, rich in nutrients and (most importantly) tasty. 
It's fantastic in rich, earthy curries like rendangs. 
u - umami
Adding richness, depth and that conjoining 'sweet, sour, salty and bitter' taste, which umami consists of, to plant-based cooking is doable and oh so delicious.
 Use soy sauce when sauteeing greens like kale, add a splash to tomato sauce and dressings and deglaze caramelised onions with it to up the 'savoury factor' of whatever you're cooking.
v - vinegar
Vinegar is mostly made from plants and/or grains, and is made by fermentation. Not only does vinegar preserve and flavour food, but it's also acetic acid and water mixture makes it a problem solver for routine cooking problems.
Add a splash to dishes that need some sourness for balance. 
w - wholegrains
From millet and buckwheat to wheat berries and wild rice, grains provide both a vehicle for flavour and wholesome heft to any dish.
Choose whole grains over refined items when selecting breads, buns, bagels, tortillas, pastas and other grains.
x - xanthan gum
Xanthan gum is a natural fermented-sugar product that can fill a number of different roles when rehydrated in bread, pastries, and even ice cream. 
It's great for gluten-free baking as it's an emulsifier, a thickener, and provides volume, mimicking the function of gluten.  
y - yoghurt
Think you need to give up yoghurt? Think again. Super-rich and silken coconut yoghurt makes a great substitute for Greek yoghurt. 
Try making your own - all you need is coconut milk and a probiotic starter. 
z - za'atar
The herb-and-spice blend name refers to a Middle Eastern herb, but many blends feature dried thyme, oregano or marjoram, or all three, plus cumin and sumac. 
Add a sprinkle to your favourite salads, hummus and flatbreads for extra zing.