Lifestyle
Weird vegan ingredients and where to find them
by Laura Barns
10min read
Let's face it, the wonderful world of veganism involves a lot of 'slightly' odd ingredients.  Though with a bit of know-how, you can soon navigate supermarket shelves and recipes with ease. We've rounded up some of the most common (and perhaps a little confusing) ingredients regularly associated with a vegan diet to help get you inspired, navigate the supermarket aisles, and save you a whole lot of Googling. 
Aquafaba
Calling all budding vegan bakers – aquafaba is for you. This handy ingredient has egg-emulating superpowers, and it's healthier, too! 
What is it: aquafaba is the brine/juice that comes in a can of chickpeas. So it's neutral in taste, high in protein and low in cost. 
Where to find it: buy a can of chickpeas from the supermarket, drain and reserve the liquid. Voila!
How Joey recommends using it: the perfect egg white substitute in homemade meringues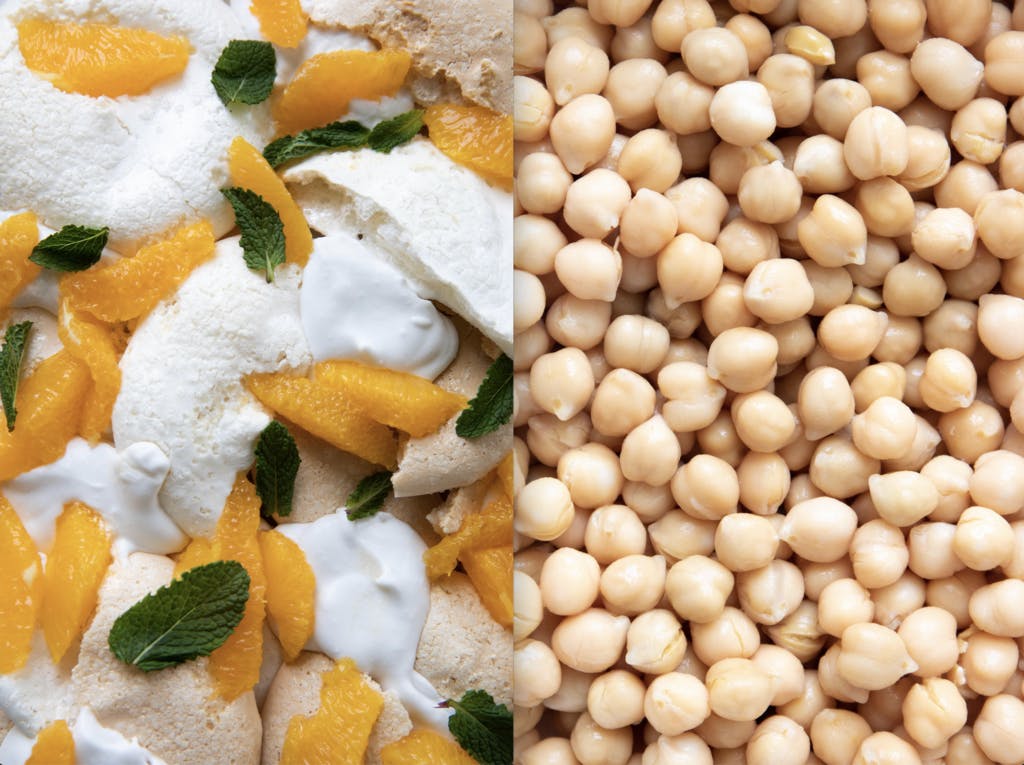 Jackfruit 
This weird and wonderful fruit features in some of our most popular dishes. Why? It's a fruit that literally has the texture of pulled pork. But grown from Mother Earth's soil. Magic. 
What is it: no really, it's a fruit! It comes from the jackfruit tree, and is packed full of the minerals and vitamins you'd find in your fruit bowl. It's a great soy or gluten-free meat alternative. 
Where to find it: buy it in a can, as seeds or dried in big supermarkets in the world food aisle, or Asian supermarkets.
The allplants way to use it: marinate, roast, and pull like pork
Flaxseed
Flaxseed offers a hearty source of healthy fat, antioxidants, and fibre. Potential health benefits? Helping prevent cancer, reducing cholesterol and blood pressure.
What is it: thanks to its healthy rep, flaxseed is now available as seeds, oil, powder, tablets, capsules and flour. It contains protein, lignans, and omega-3.
Where to find it: the baking aisle is a good first call, though you can also find the flour, powders and tablets in the health and alternative diet sections. 
The allplants way to use it: use in baking to help bind bread doughs and batters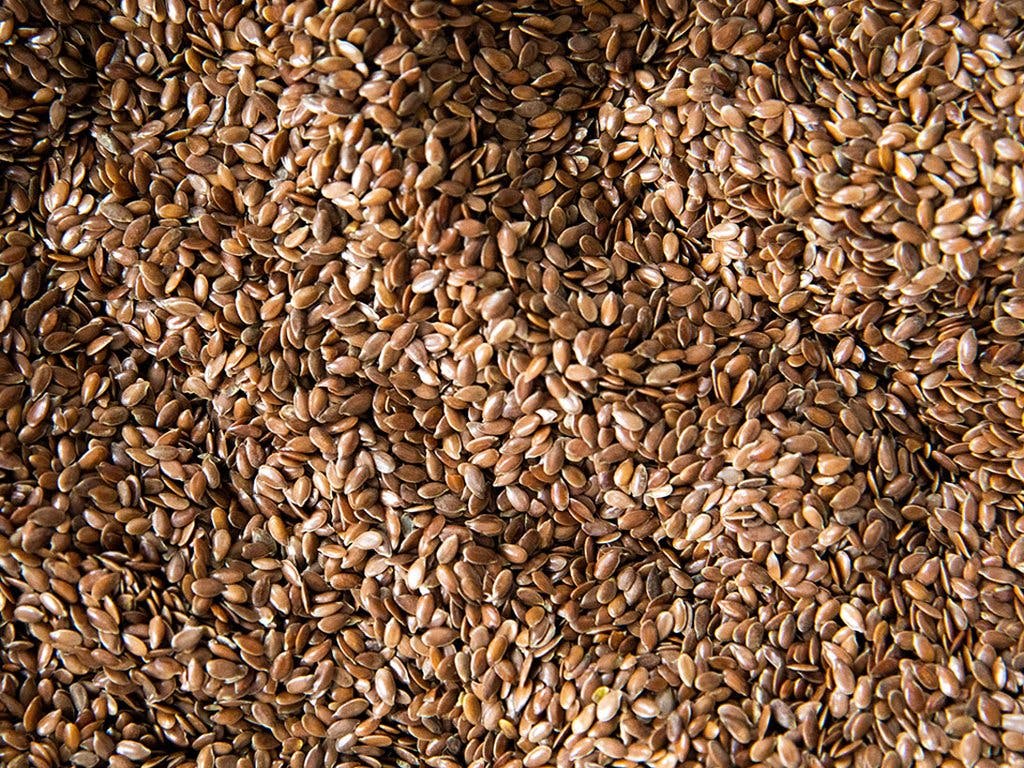 Tofu
No vegan ingredients list would be complete without this one. There's a lot of goodness in those little white cubes, after all. 
What is it: made by curdling fresh soya milk, pressing it into a solid block and cooling, it's a good source of protein, amino acids, iron and calcium.
Where to find it: the vegan/vegetarian section of supermarket fridges, as well as health stores, and Chinese supermarkets as it's particularly popular in Chinese cuisine.
The allplants way to use it: fantastic in lighter, highly flavoured dishes like Thai Green Curry
Seitan
Hail seitan - this game-changing ingredient has taken the plant-powered world by storm in recent years, thanks to its (almost unbelievable) 'meaty' taste and texture.
What is it: seitan is made of gluten, the protein found in wheat. It blends well with other flavours and is a great meat-alternative for the tofu-averse. 
Where to find it: have a look in the meat-alternatives section, or head to your local vegan food store if you have no joy as it's still a pretty new ingredient.
Best used in: we couldn't get Joey's buy-in on this one as she's wayyy healthier than me, but I'd definitely recommend checking out Temple of Seitan! 
Chia seeds
They may be small but they're mighty. They've elevated to superfood status as they're rich in protein, fibre, omega-3 and calcium, and can be used in pretty much anything. 
What is it: tiny black seeds from the Salvia hispanica plant, they're neutral in taste. Soak them in water or milk and put them in the fridge overnight, and voila - chia seed pudding.
Where to find it: in the health aisle, or most commonly in health and vegan specialist shops. 
The allplants way to use it: an extra hit of protein in your overnight oats
Nutritional Yeast 
Also known as 'nooch' to vegan nerds. This ingredient really is a game-changer for those exploring veganism, and an OBSESSION with vegan old-timers.
What is it: deactivated yeast which takes on a cheesy, nutty, savoury taste. Fortified 'nooch' also contains significant levels of B-vitamins, including vitamin B12.
Where to find it: in big supermarkets, usually in the health aisle or in the baking aisle. You can also pick it up in health stores like Holland and Barrett and Whole Foods. 
How Joey recommends using it: blend with cashews to make a creamy cheese sauce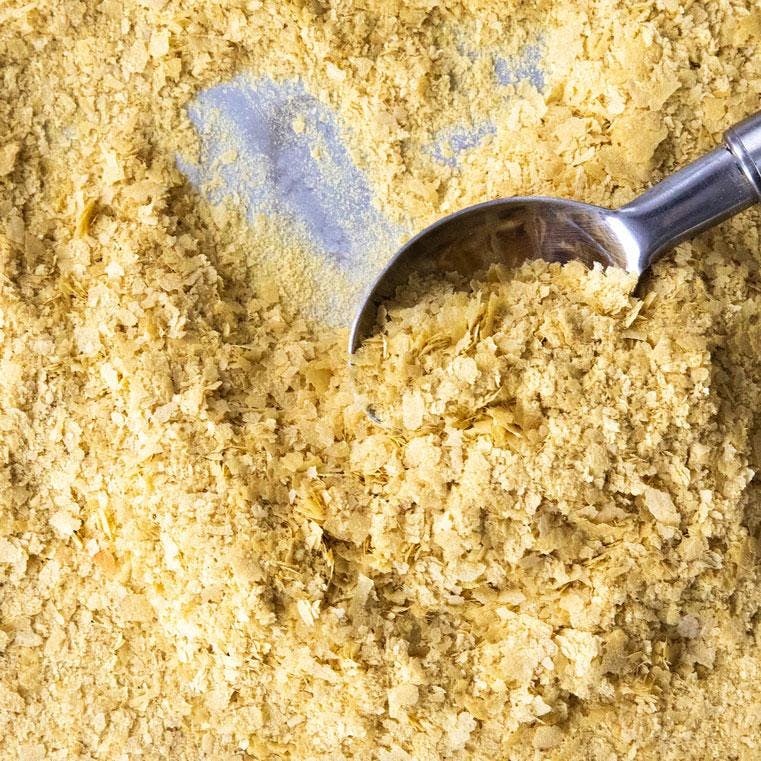 Tempeh
Derived from Indonesia, this interesting ingredient has made its way into our recipes as it's versatile, rich in nutrients and (most importantly) tasty. 
What is it: unlike tofu, it's made via controlled fermentation of cooked soybeans. It has a nutty, mushroomy flavour, and the texture makes it a favourite meat-alternative. 
Where to find it: look for it near tofu in supermarket fridges, as well as health food stores.
The allplants way to use it: fantastic in rich, earthy curries like Rendangs
Miso
Miso is a key ingredient in Japanese cooking (miso soup, anyone?) as the fermented paste adds a salty, umami flavour to dishes. 
What is it: the paste, similar in texture to peanut butter, is typically a cultured mixture of soybeans, a grain (such as rice or barley), salt, and the fungus kōji. 
Where to find it: in the world food aisle in the supermarket, or in Asian supermarkets.

The allplants way to use it: a tiny teaspoon boosts overall flavour in broth-based dish
---
By Laura Barns
Laura is our Copywriter, who is obsessed with the Hearty Roots Stew (and has been known to eat a double serve for lunch on more than one occasion). On her day off you'll find her walking her puppy Ralph, stopping off at bookshops and cocktail bars along the way. 
---
Let us take care of dinner
We help to make eating more plants easy and delicious. Fancy letting us take care of dinner? Check out our delicious meals here.
Shop now