Lifestyle
World Vegan Month 2020: Rice Around The World
4min read
November is world vegan month, created to raise awareness of and celebrate veganism globally. In this series, we look at the diversity of specific foods across different cultures and share some of our favourite vegan variations.
Rice is a staple carbohydrate that can grow in a range of climates and terrains, which is why it's cooked around the world. While it is native to Africa and Asia, many countries outside these two continents have come to rely on this hearty little grain, and rice dishes have, over time, become national staples. Here are just some dishes illustrating what rice looks like around the world. You'll be surprised just how many (delicious) forms this grain can take!
The UK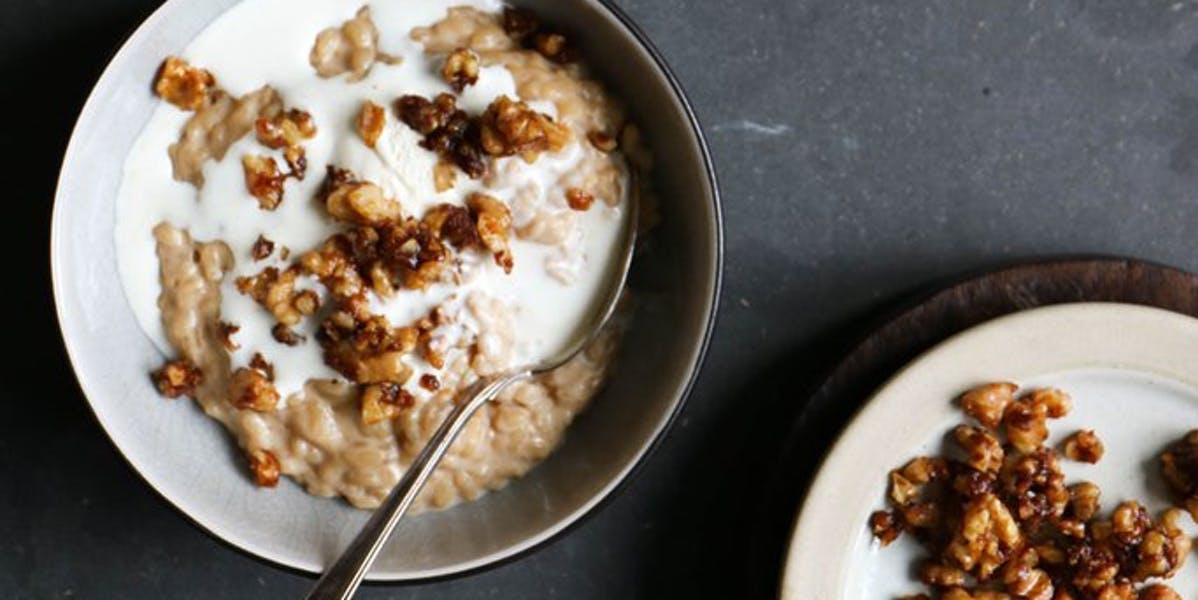 Rice pudding is a traditional dish made with pudding rice, milk, cream and sugar. The earliest recording of its existence in Britain is as early as 1615. The type can vary depending on where in the UK it is made. In the North of England, rice pudding is made with butter rather than cream, and in the Westcountry clotted cream is used. Try our vegan version of spiced rice pudding here for a perfectly nostalgic treat. 
Spain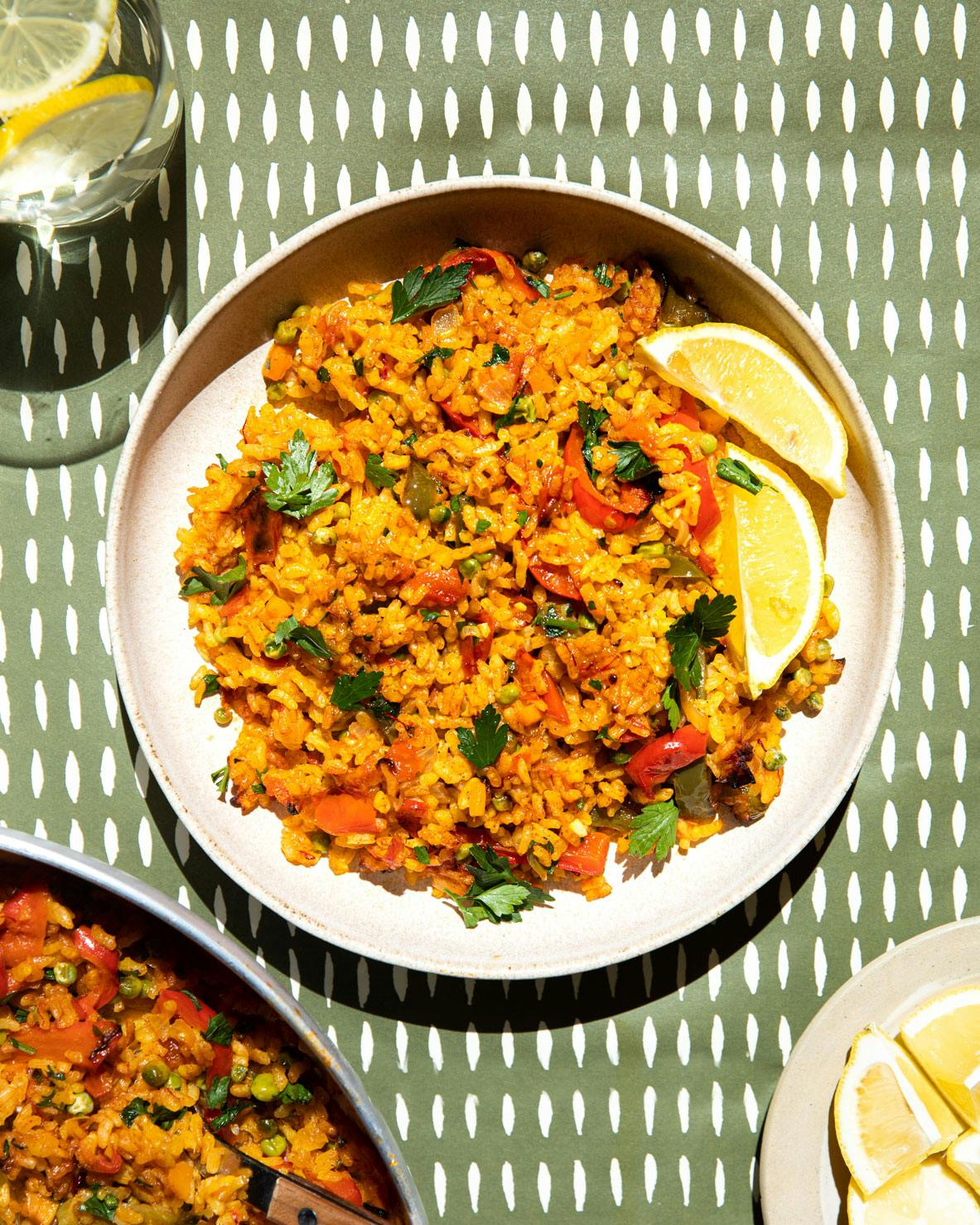 Paella is a well-known and loved Spanish dish. Meaning frying pan in Valencian, it is traditionally made in a large, flat pan with two handles, and is made from steel or iron. Made with bomba rice, the key ingredients for an authentic paella Valenciana are saffron, stock, rosemary, saffron, butter or broad beans, and sometimes garlic. Paella's roots can be found in the 10th century while Spain was under Arab rule. Though many regard paella as the national dish of Spain, Spaniards consider it firmly traditional to the region of Valencia itself. For a deliciously savoury rice dish with a deep flavour, try our vegan paella.
India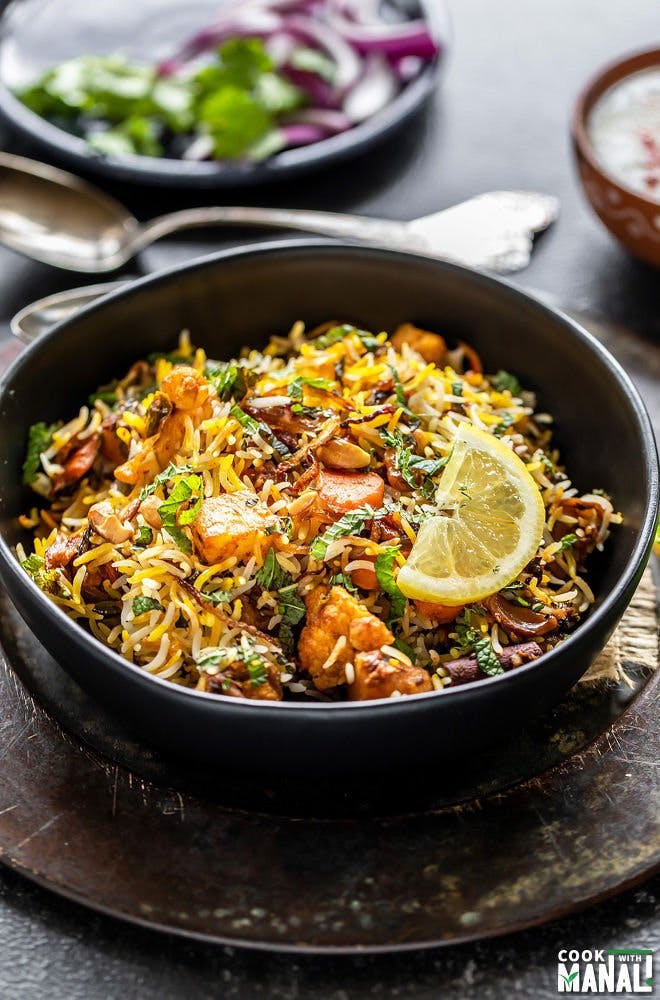 Biriyani is a rice dish that has become a staple in South Asian cuisine. Consisting of rice cooked with Indian spices and meat or potatoes, it is a commonly eaten dish but its origins remain unknown. The name biriyani comes from the Persian word for rice (birinj), but the earliest known recording of its existence comes from the 16th century. If you want to make it yourself, we love Manali's restaurant-style biriyani recipe.
Italy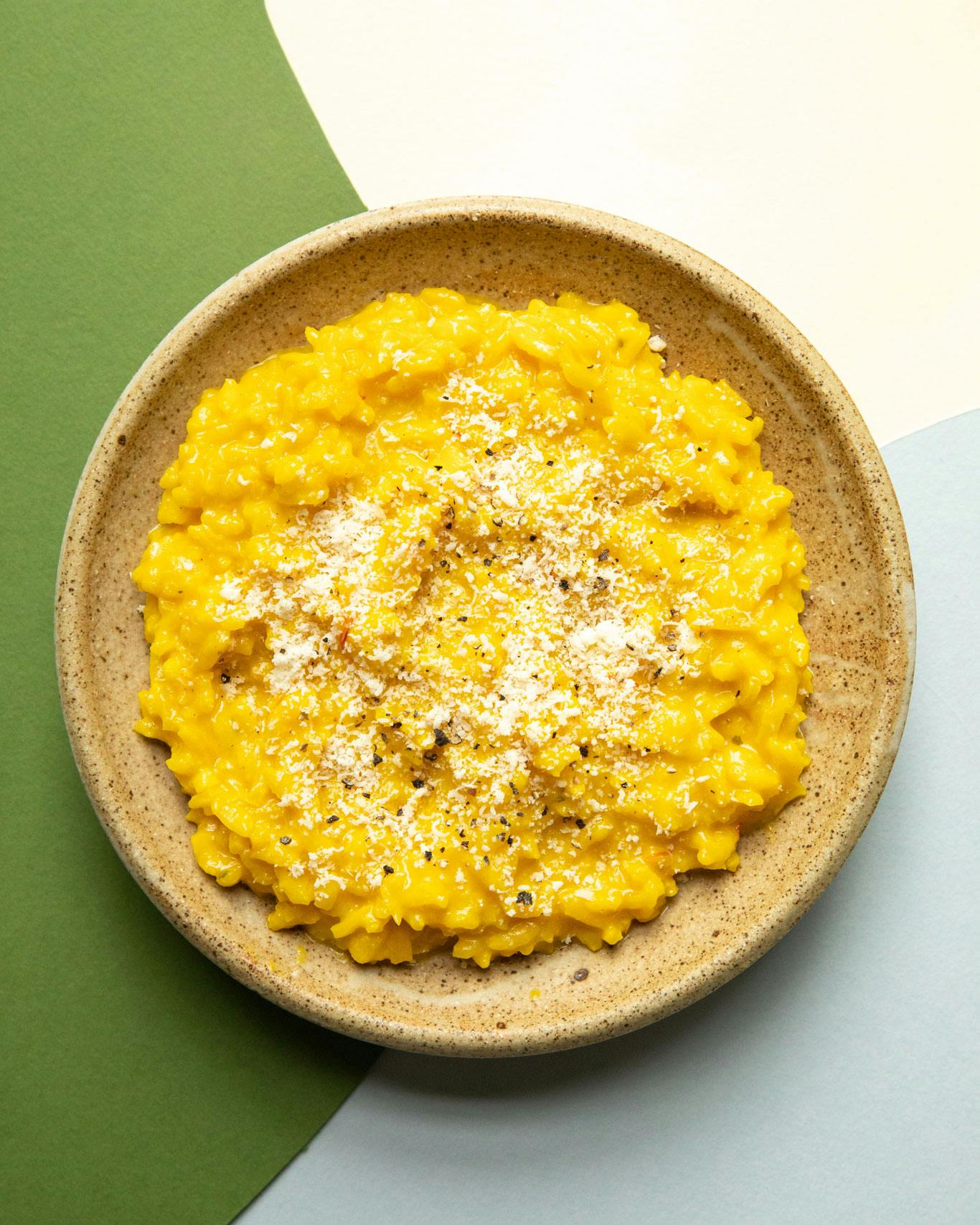 Italian risotto is a staple of the country, particularly in the northern region of Lombardo. The first risotto recipe dates back to 1809, however, rice cultivation in Italy began in the 14th century so the question remains as to its true origins and inventor. Risotto typically contains stock, butter, onions, wine and parmesan cheese. For our equally delicious veganised version of the classic Milanese risotto, check out our saffron risotto recipe. (And if you're not in the mood for cooking, we've got you. Add our super greens and three mushroom risottos to your next box.)
West Africa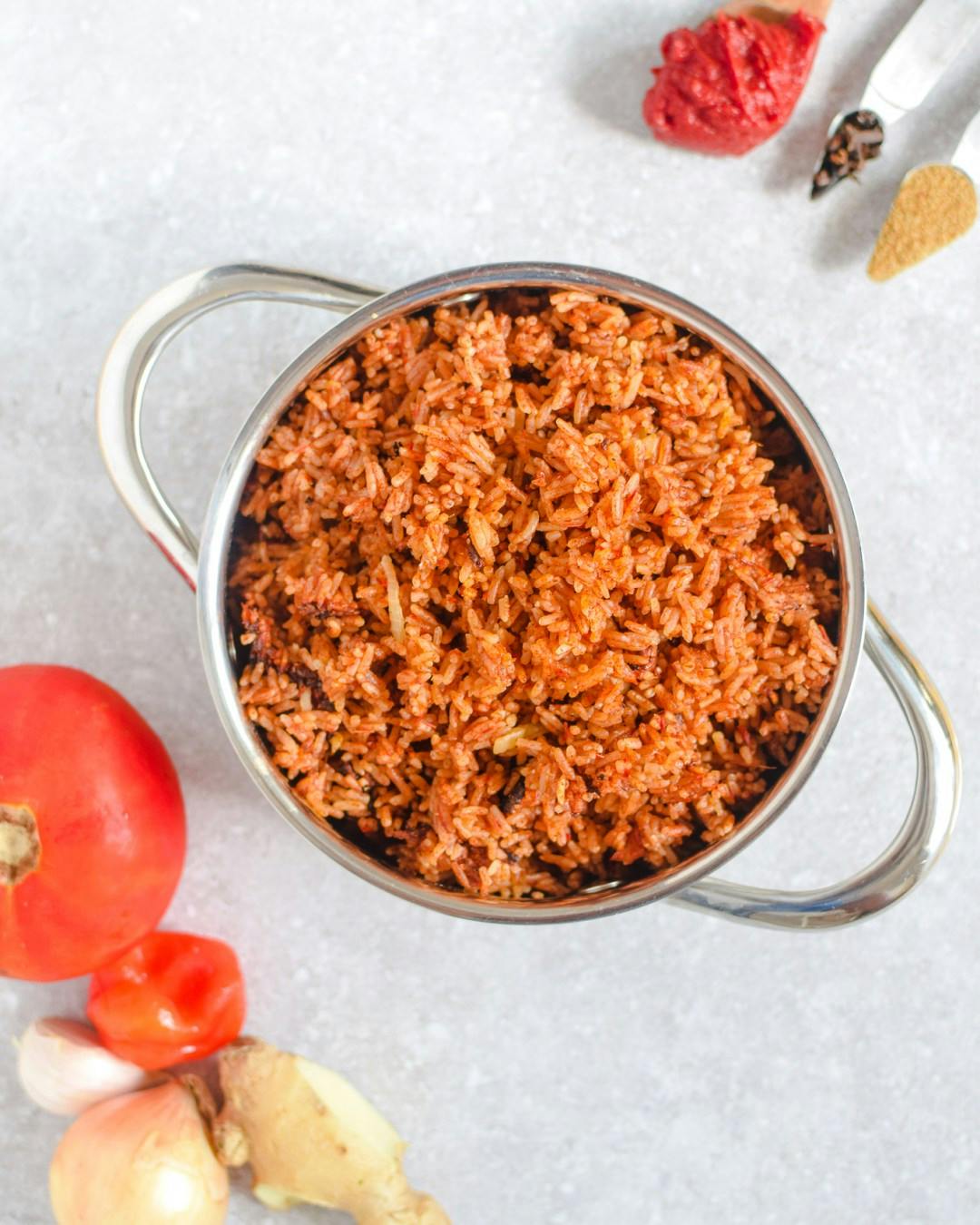 Jollof Rice is an iconic dish that is commonly cooked across Africa, including Senegal, Nigeria, The Gambia, Ghana and the Ivory Coast. It is common for there to be friendly fighting over which country makes it the best (I am half-Nigerian so you can guess where my allegiance is, and that's all I will say on the matter). The basic ingredients of jollof rice are tomato, onion, red pepper, garlic, ginger and scotch bonnet; it is eaten day-to-day but is also considered a party food.
The Caribbean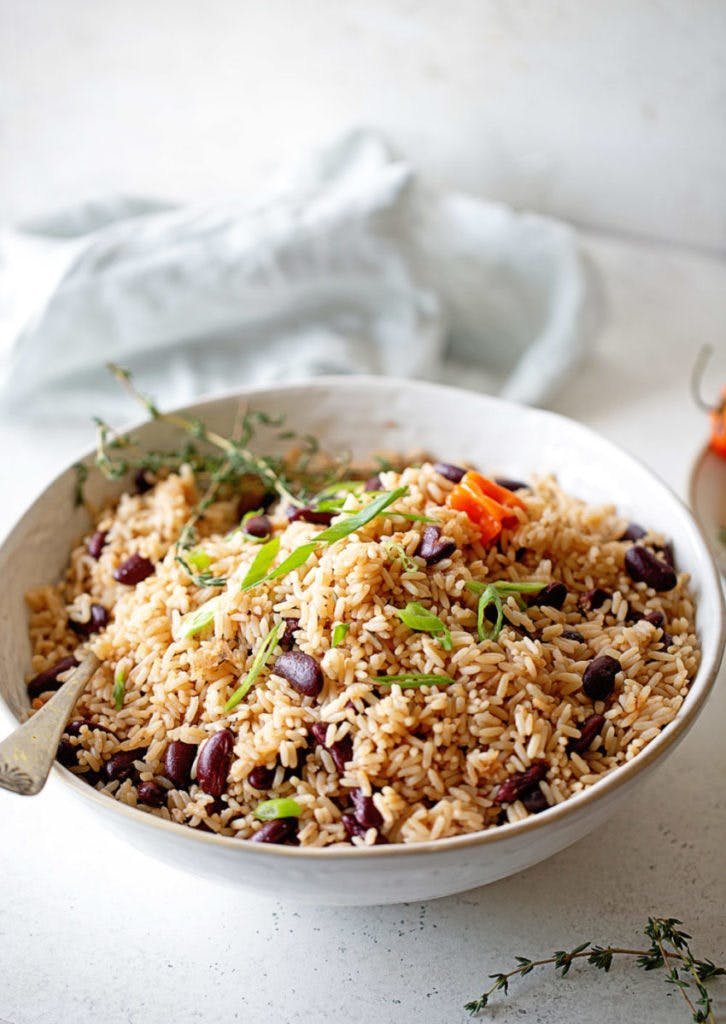 Rice and peas is a dish commonly cooked in the Caribbean, particularly in English-speaking territories such as the Bahamas, Barbados, Jamaica and Trinidad and Tobago. It is made with rice and gungo or pigeon peas, simmered in coconut milk and cooked with spices and herbs. 
Eastern Asia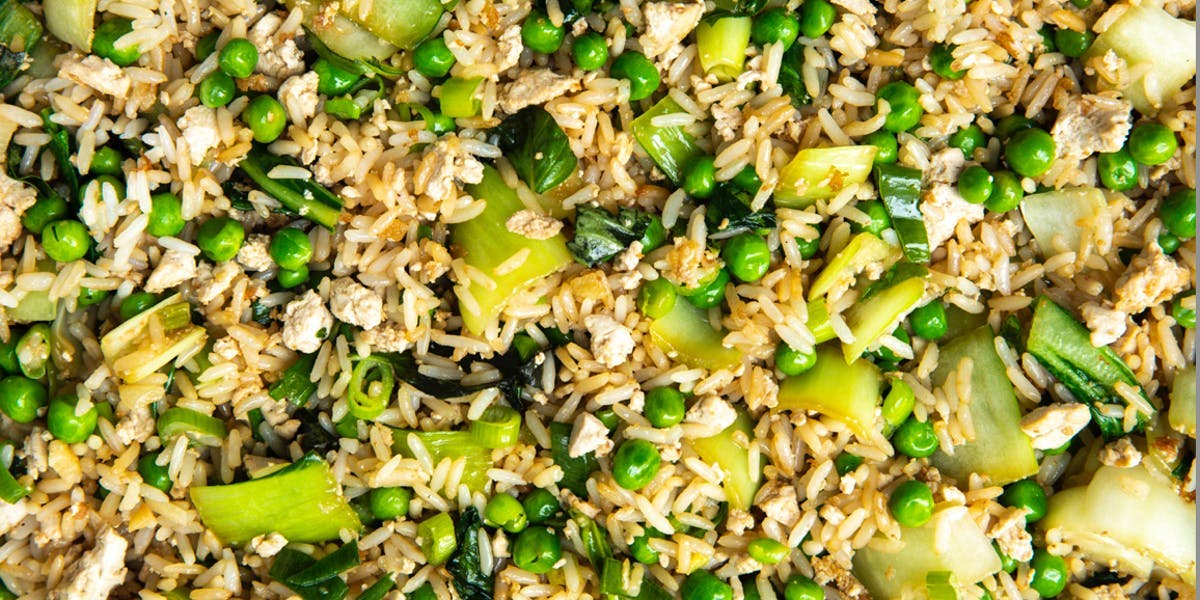 Fried rice is a staple in many parts of Eastern Asia, and all fried rice dishes can be traced back to Chinese fried rice. Chinese fried rice is thought to have a history spanning back to the Sui Dynasty in 589–618 CE, and there are different kinds specific to different regions of China. Leftover rice, as well as vegetables and egg, tend to make up fried rice. Japanese fried rice (chahan) and Korean fried rice (bokkeum-bap) are derived from Chinese fried rice. Feeling hungry? Try our vegan version inspired by Chinese fried rice here. 
Iran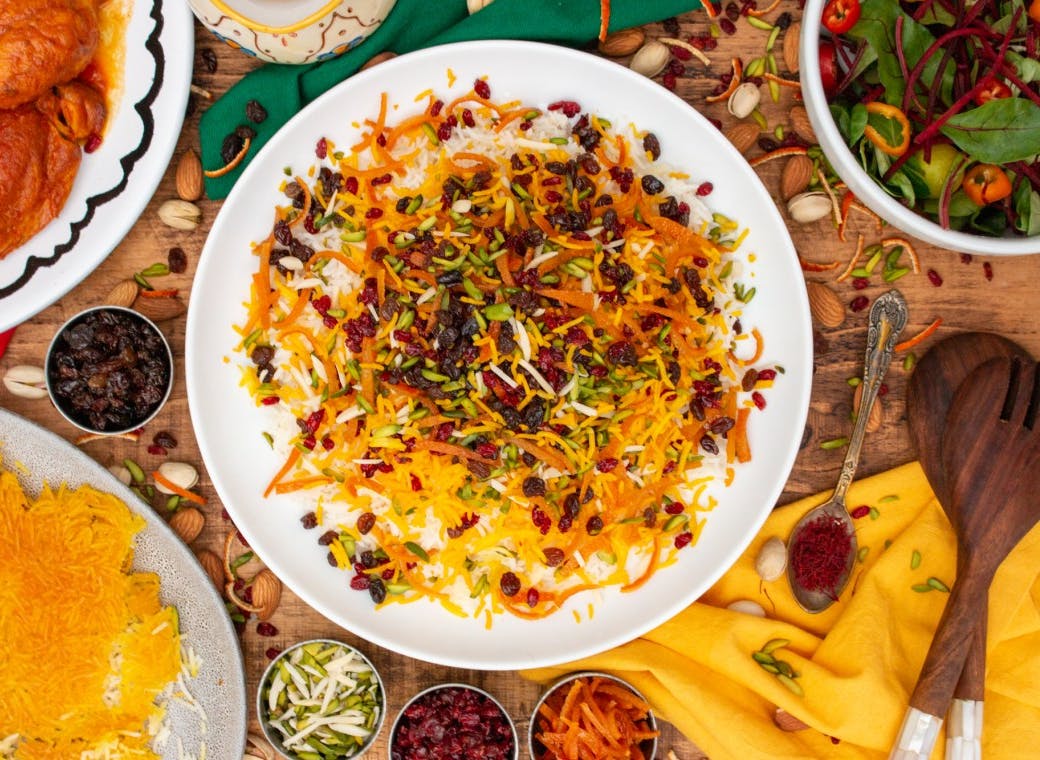 There are many types of rice dishes in Iran, and unlike lots of countries that make savoury rice dishes, Persian rice often includes fruit, such as dried currants, raisins, cherries, and barberries. One of the best-known rice dishes like this is Morasa Polow or Iranian jewelled rice. As well as barberries, jewelled rice includes pistachios, raisins, carrots, orange peel, and almonds. We love this authentic recipe from I Got It From My Maman.
Know any other cultures with amazing rice dishes that have to be tried? Let us know in the comments.
---
By Toni Olukiran
Toni is one of our lovely Content Marketing Assistants, and when she's not writing posts about everything from Jamaican cooking to vegan champagne, she's making a Spotify playlist (she was at 200, at her last count) or playing tennis in the park.
---
Let us take care of dinner
We help to make eating more plants easy and delicious. Fancy letting us take care of dinner? Check out our delicious meals here.
Shop now