Lifestyle
11 of the Best Vegan Biscuits
5min read
May 29th is National Biscuit Day, but we don't let a single week pass without celebrating. We've found the best accidentally vegan biscuits for your munching/ dunking pleasure. Enjoy.
Looking for some other vegan sweet treats? Check out our range of dessert pots, including our vegan tiramisu cheesecake and golden apple crumble!
1. Chocolate Chip Hobnobs
Excitingly, both the plain and chocolate chip Hobnobs are completely free from animal products. Next time you're shopping, why not switch the milk choc ones for the chocolate chips ones for an easy win.
2. Rich Tea Biscuits
Rich Tea biscuits are a British institution. Developed in the 17th century, they were traditionally an upper class treat between meals. So, get that pinky finger at the ready as it's time to get fancy. In a #tbt kind of a way.  
3. Bourbon creams
Another British tradition Bourbon biscuits were unleashed in 1910 by a Bermondsey-based company and are a taste of childhood. Who doesn't love a Bourbon?
4. Oreos
Unlike in the US, UK Oreos are made with a plant-based recipe as standard. Our suggestion: get a glass of cashew milk at the ready and dunk to your heart's content.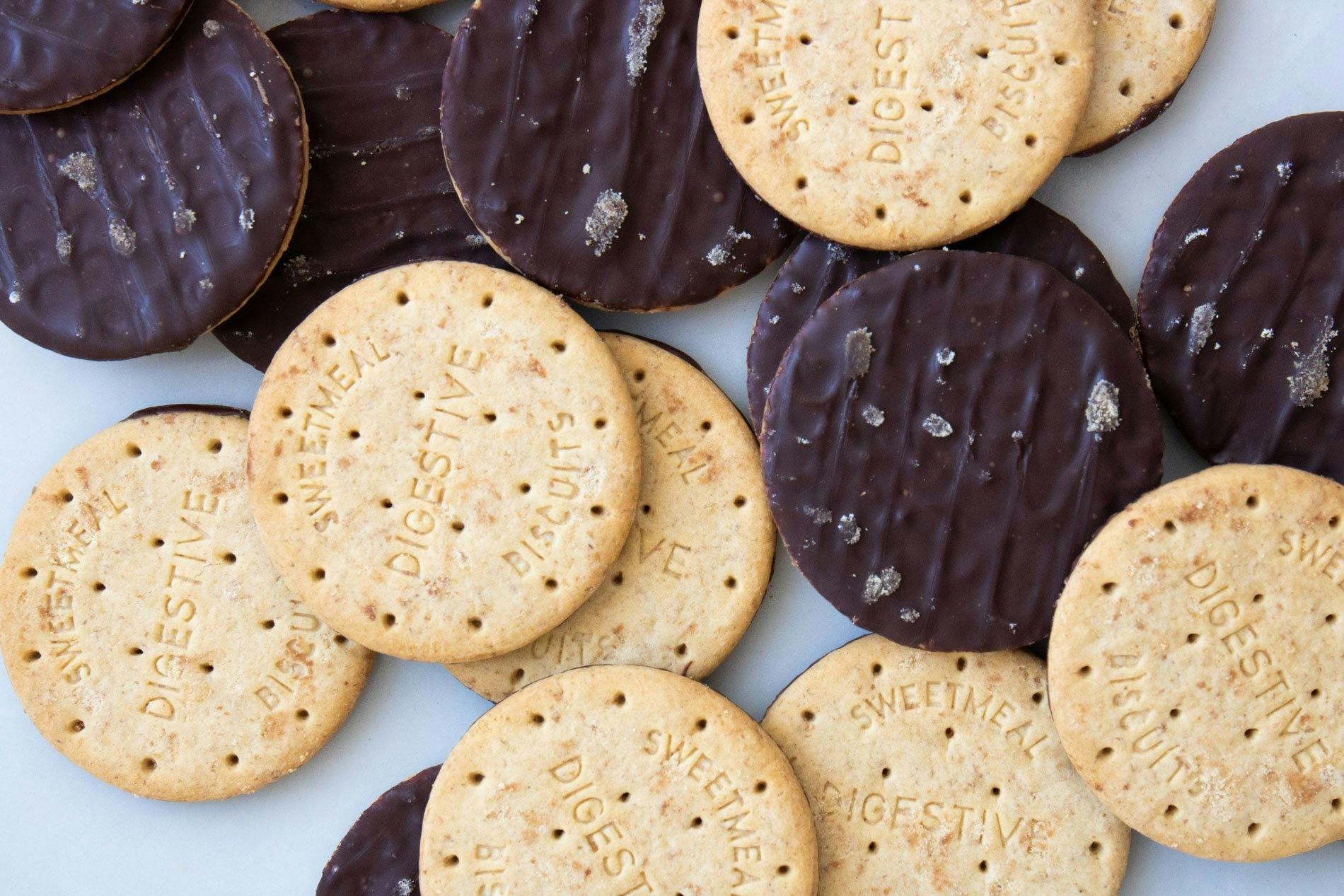 5. Tesco Dark Chocolate Digestives
Digestives are normally heavy on the butter but Tesco has kindly made some that taste just as good, are totally dunkable and happen to be completely vegan-friendly.
6. Lotus Biscuits
One of our favourite coffee accompaniments, Lotus biscuits are a deliciously salty-sweet nibble. And, if you haven't already tried their Biscoff spread then you don't know what you're missing. Also vegan, also incredible and best served straight from the jar.
7. Ginger Nuts
Ginger Nuts may well be the Marmite of the biscuit world. Personally, we're addicted. They reached the dizzy heights of "Best Dunker" in 2004 on a list compiled by an important-sounding person called Dr. Fisher. Their optimal dunkability is 2.92 seconds.
8. Fox's Dark Chocolate Chunkie Cookies
If you're craving a cookie, look no further, Fox's have got you sorted. They do exactly what they say on the tin: they're chocolatey and chunky and satisfyingly naughty. The perfect accompaniment to a movie night with some vegan ice cream.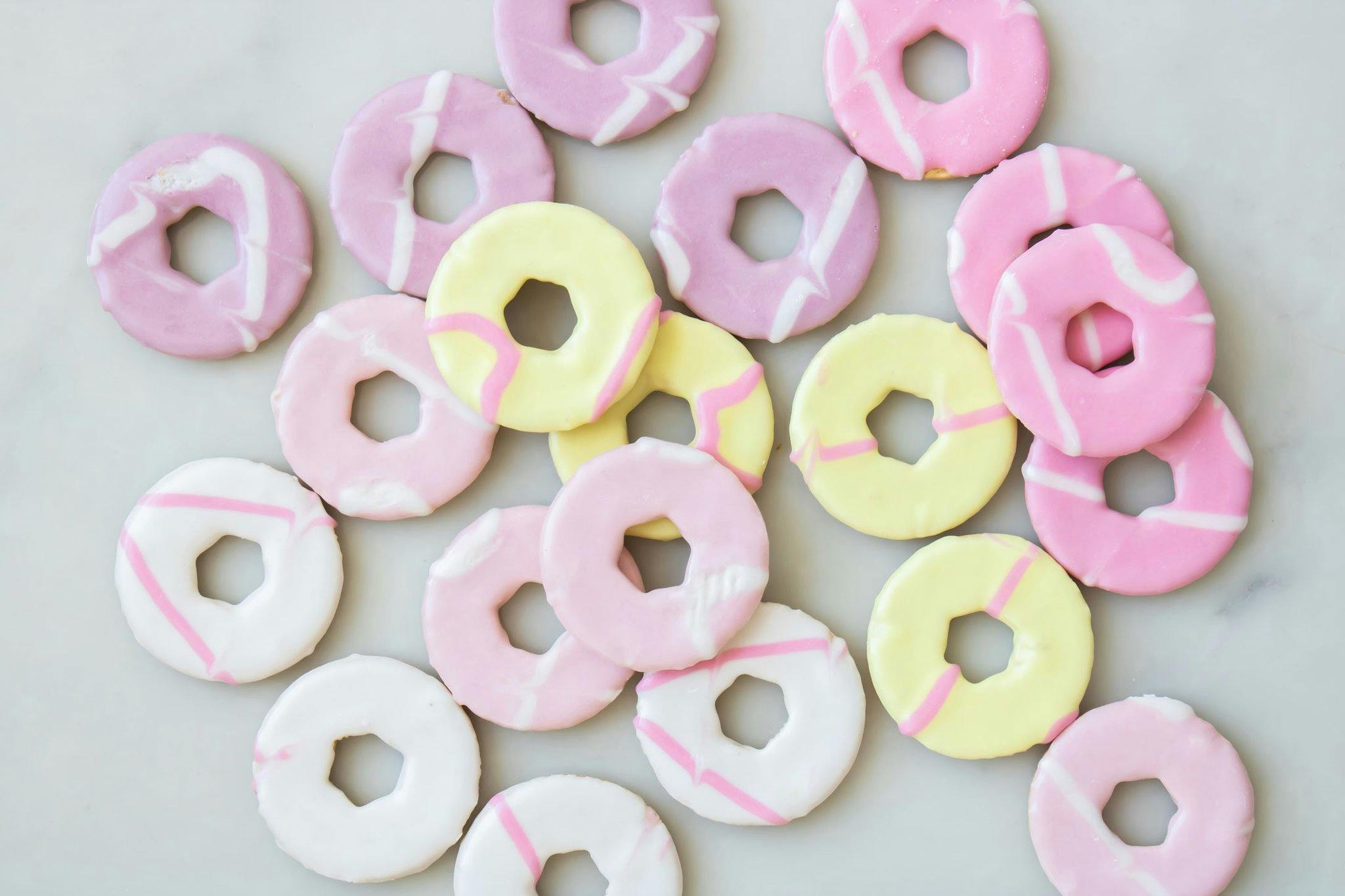 9. Party Rings
Fox's Party Rings are great for kiddies' parties but why let them have all the fun? We love them for their nostalgia as much as for their sugary deliciousness.  
10. Crawford's Pink Wafers
It would be rude not to include another childhood favourite, pink wafers, on the list. If the pink ones are a little too, um, pink for your liking then Manner's neopolitan and hazelnut wafers are also vegan-friendly and high on the flavour scale.
11. McVities Fruit Shortcakes
Not many shortcake biscuits are free from animal products, so imagine our delight when we discovered that these ones were. Crumbly and fruity, they're the perfect pick for the biscuit tin.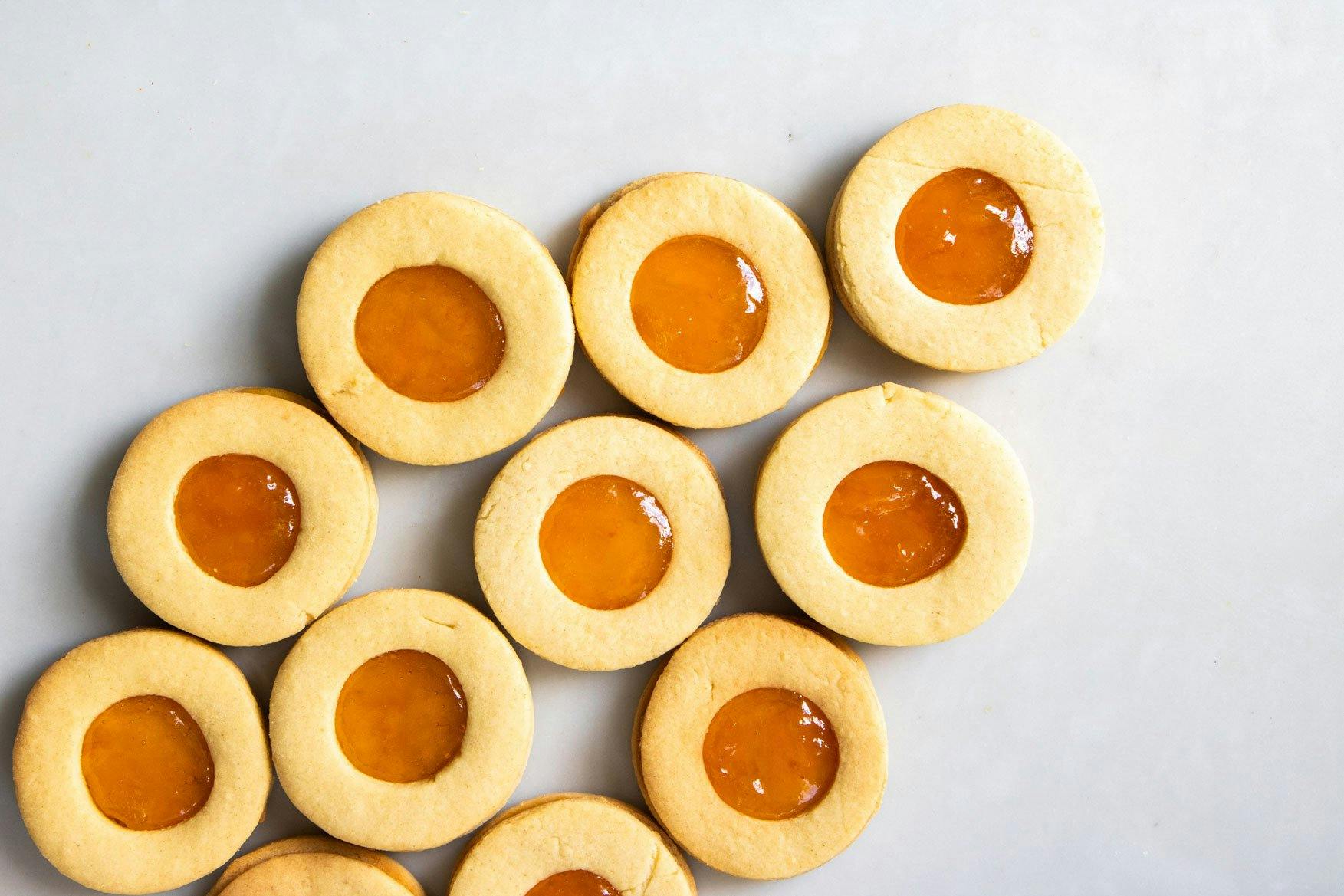 While we think that there's something for everyone here, we know some of you prefer to get your bake on. So, if you're looking to celebrate National Biscuit Day with some home-made biccies, then why not try these super-easy apricot linzer biscuits, which have been tried and tested by the allplants gang? If those don't grab you, how about some chunky chocolate chip cookies or these delicious 5-ingredient almond butter biscuits.
Room for some more?
A blog post about biscuits isn't complete without a debate about dunking. We're not sure how scientific this is, but dunking is supposed to affect not only the texture of the biscuit but the taste too: dipping your biccy dissolves the sugar and releases more flavour. Sounds legit.
Apparently, biscuit-dunking actually dates back to Roman times but a BBC survey found that 52% of British people had never dunked. Naturally, we were shocked so conducted our own research. 80% of the allplants staff are proud dunkers, with some of us only dunking in tea, and others only dunking in plant milk. Who knew dunking was so divisive.
---
By Munjeeta Sohal
MJ is a freelance writer, avid reader and habitual ruminator (and user of fancy words). She couldn't live without books and her cats. On her days off, you can find her cycling up and down the Lea Valley, searching for a great vegan recipe to cook, or, well, reading her book with her cats.
---
Let us take care of dinner
We help to make eating more plants easy and delicious. Fancy letting us take care of dinner? Check out our delicious meals here.