Lifestyle
How To Win At Plastic-Free Shopping
7min read
Here's our ultimate beginner's guide on how to shop plastic-free in the UK – where to shop, what to take with you when out and about, and what you can make yourself.
Aiming to take your carbon footprint to an all-time low? Well, seriously reducing, or entirely removing single-use plastic from our weekly food shops is an effective (but potentially very difficult) step. We've tried to make it a little easier for anyone wanting to make the transition to a plastic-reduced (or removed) lifestyle.
Start with reusing
Take a look at what you've already got at home. If you're anything like the rest of us in the UK, it's more than likely that you've got a good few bags-for-life or totes tucked away somewhere. Put one in someplace easily accessible, perhaps by the front door or in your work bag so you always have one on hand for spontaneous shopping trips.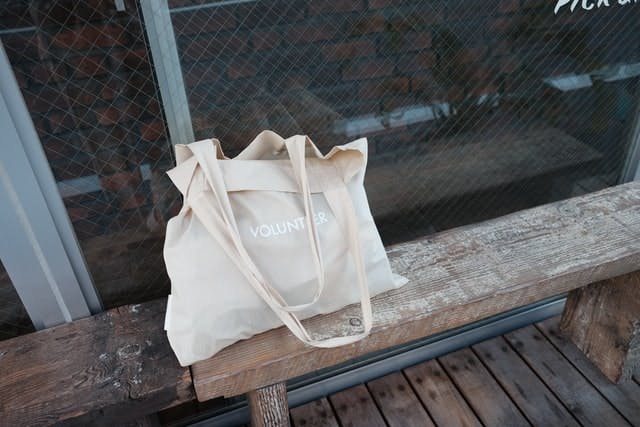 The same goes for food containers. Unless you've drastically Marie Kondo-ed your home recently, you've probably got plenty of food containers (glass and plastic) that are still in working order. Use them for everything from lunches to leftovers from restaurants, takeaways and home storage for bulk buys of grains or pasta. 
Then buy smart
Use all of these resources you already own until you can't anymore – dispose of them responsibly, then buy smart replacements.
Shopping bags – ideally organic cotton tote bags.
Water bottle – look after it, and it will look after you.
Food containers – something like this made from glass and responsible bamboo for everything from lunches to leftovers and storing bulk staples.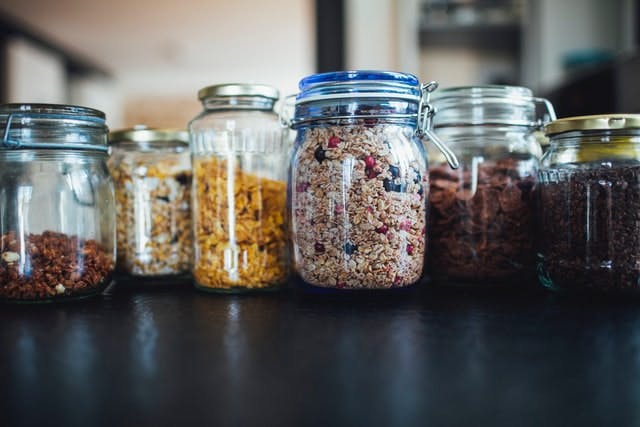 Shop local 
Markets, greengrocers, delis and bakeries are great places to start. You'll find you've got a lot more agency when it comes to choosing plastic-free packaging, and with a bit of savvy shopping around, no extra costs for environmentally-friendly options (this is where taking your own food containers is important).  
Oh, and if you were worried, bread will last just as long in an airtight container as it will in a plastic bag, like this one from John Lewis for example.
Make your own
A steadfast way to be in control of the amount of plastic in our lives is to opt to make things for ourselves. This can seem daunting and like a big-time commitment, but it doesn't have to be that way – here are a few of our easy favourites to start with: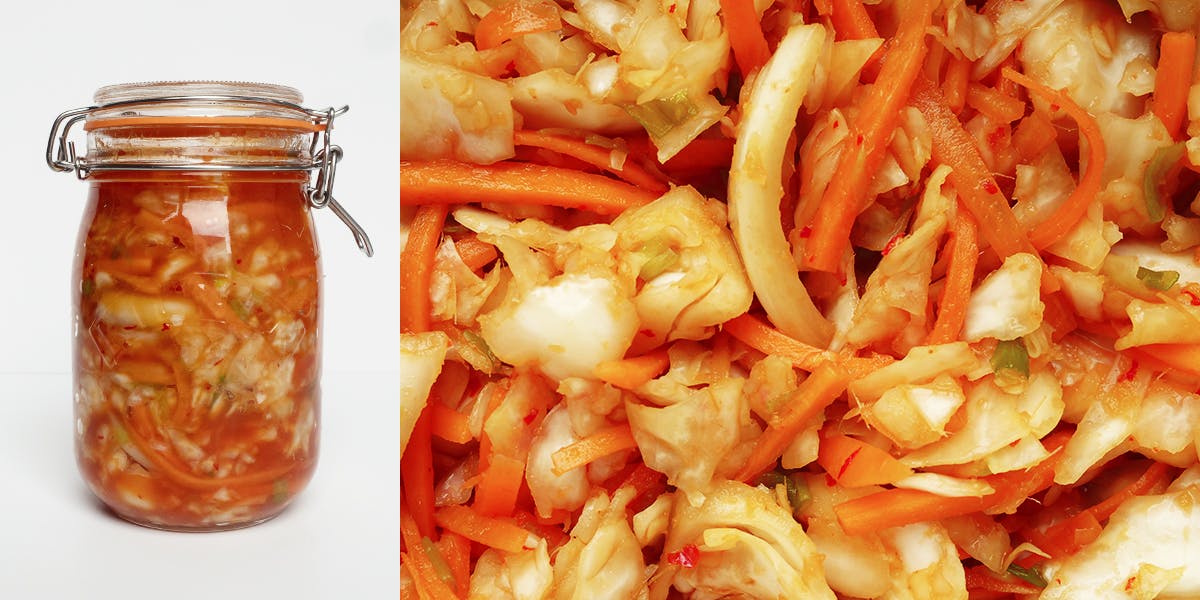 Zero-waste stores
One of your best friends on your journey to living plastic-free will be wholefood and zero-waste stores. Another great outing for your reusable containers and bags to be filled up with nuts, cereals, dried fruit, beans, rice, pasta and so much more. 
This post from The Zero Waster is a great resource filled with local pages and groups to help you on your way and share regional advice and the best plastic-free shopping near you.
Online shops for zero waste 
If you're pressed for time, or just prefer an online shop, then sites like Zero Waste Bulk Foods and Bury Whole Foods will become your best friends.  
Veg Box 
Similarly, if you haven't got the time to be traipsing around greengrocers and markets, but don't want that to limit your daily hit of fresh fruits and vegetables, how about a plastic-free and locally-sourced veg box? Companies like Riverford and Pikt Fresh live up to such promises.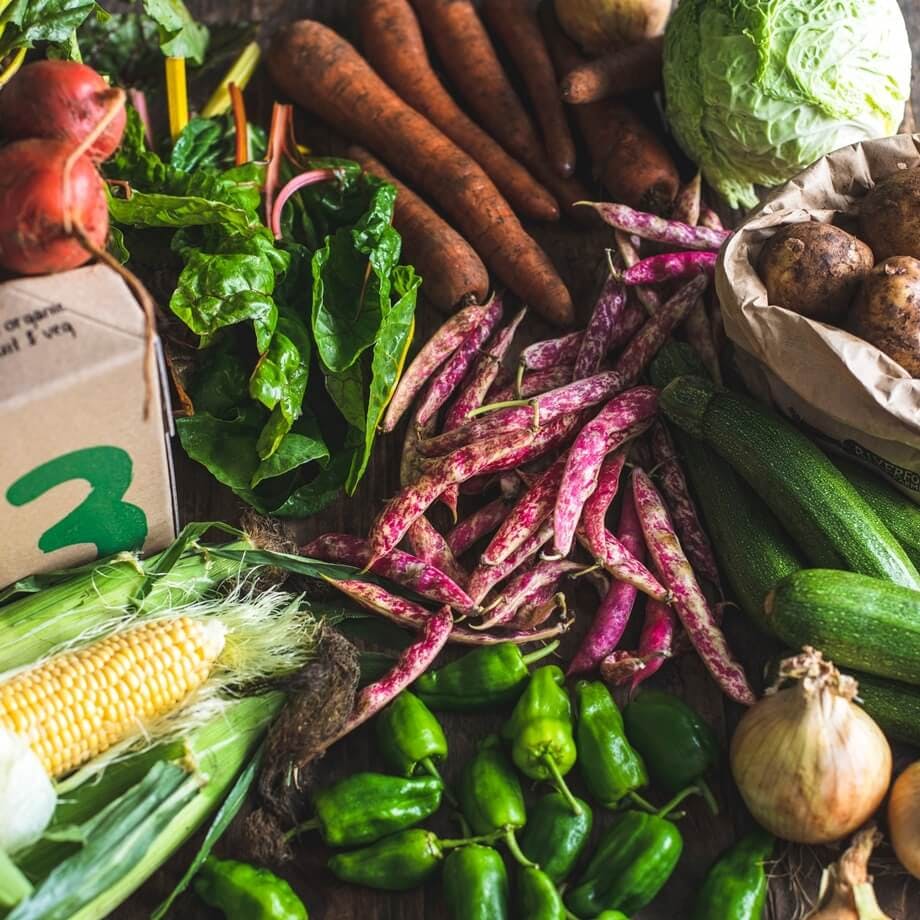 Photo credits: Riverford
Outside of the kitchen
There are many more steps to living and sustaining, a plastic-free lifestyle than just the foods we buy.  Here are a few more of our eco-friendly guides:
Let us know your favourite way to shop plastic-free in the comments below.
---
By Fabian Jackson
Fabian is one of our lovely Content Marketing Assistants who loves writing almost as much as he loves coffee, old episodes of Escape to the Country (no judgement here), and cooking up a storm in his kitchen.
---
Let us take care of dinner
We help to make eating more plants easy and delicious. Fancy letting us take care of dinner? Check out our delicious meals here.