Lifestyle
The Best Vegan Potluck Recipes
2min read
Whether you're meeting up with old friends or gathering with family, these recipes are perfect for a potluck, and bonus: they're all completely plant-based. Here's a roundup of our favourites that are sure to be hits at the dinner table.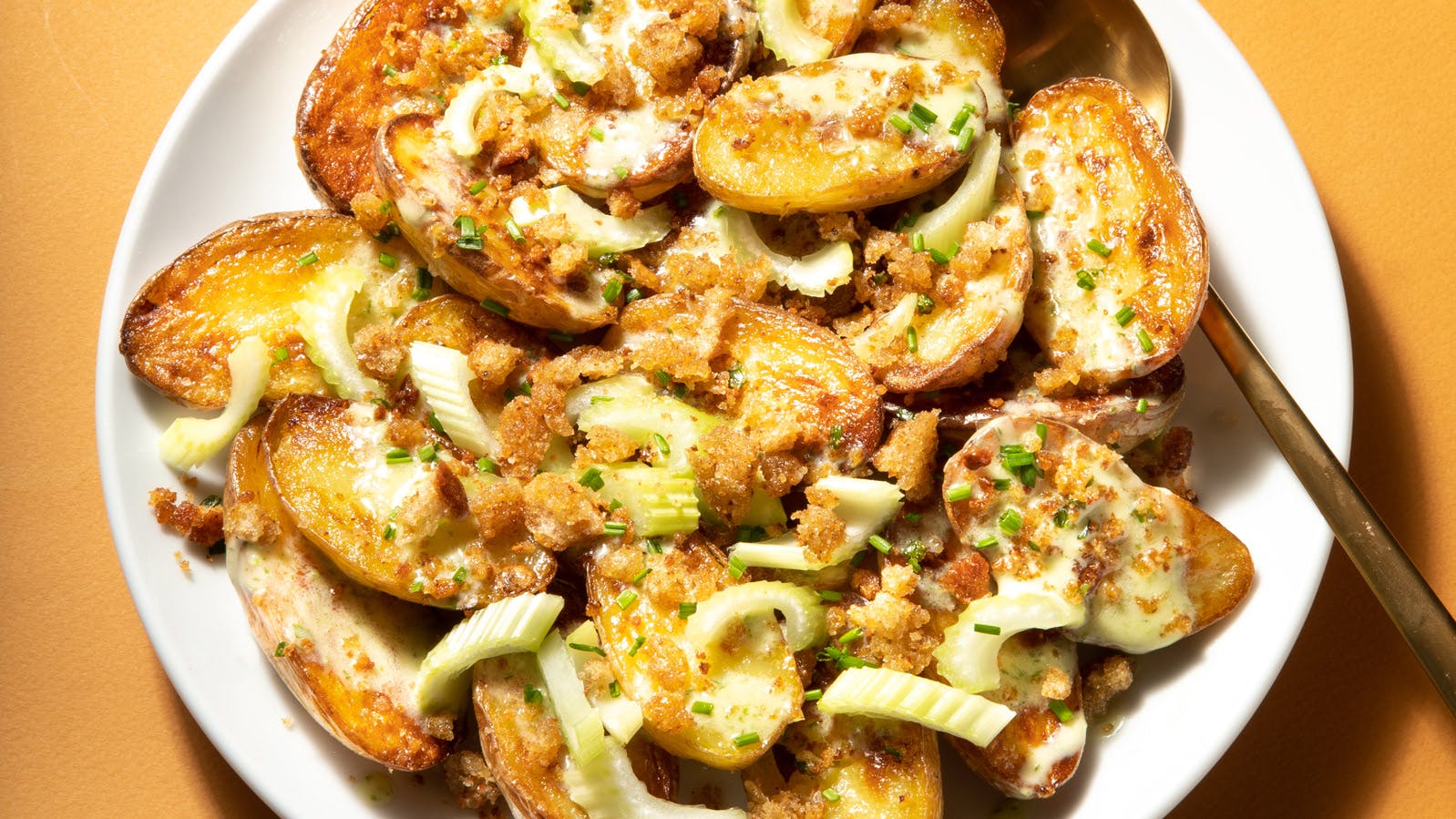 What's a potluck without a trusty potato salad? This recipe gives you the best bits of a potato salad and crispy roasties in one dish, which comes together with a wonderfully herby, garlicky mayo. And the best part? It's all topped with crunchy breadcrumbs, and if you're not enjoying double carbs in multiple forms during a potluck, you've pretty much done it wrong.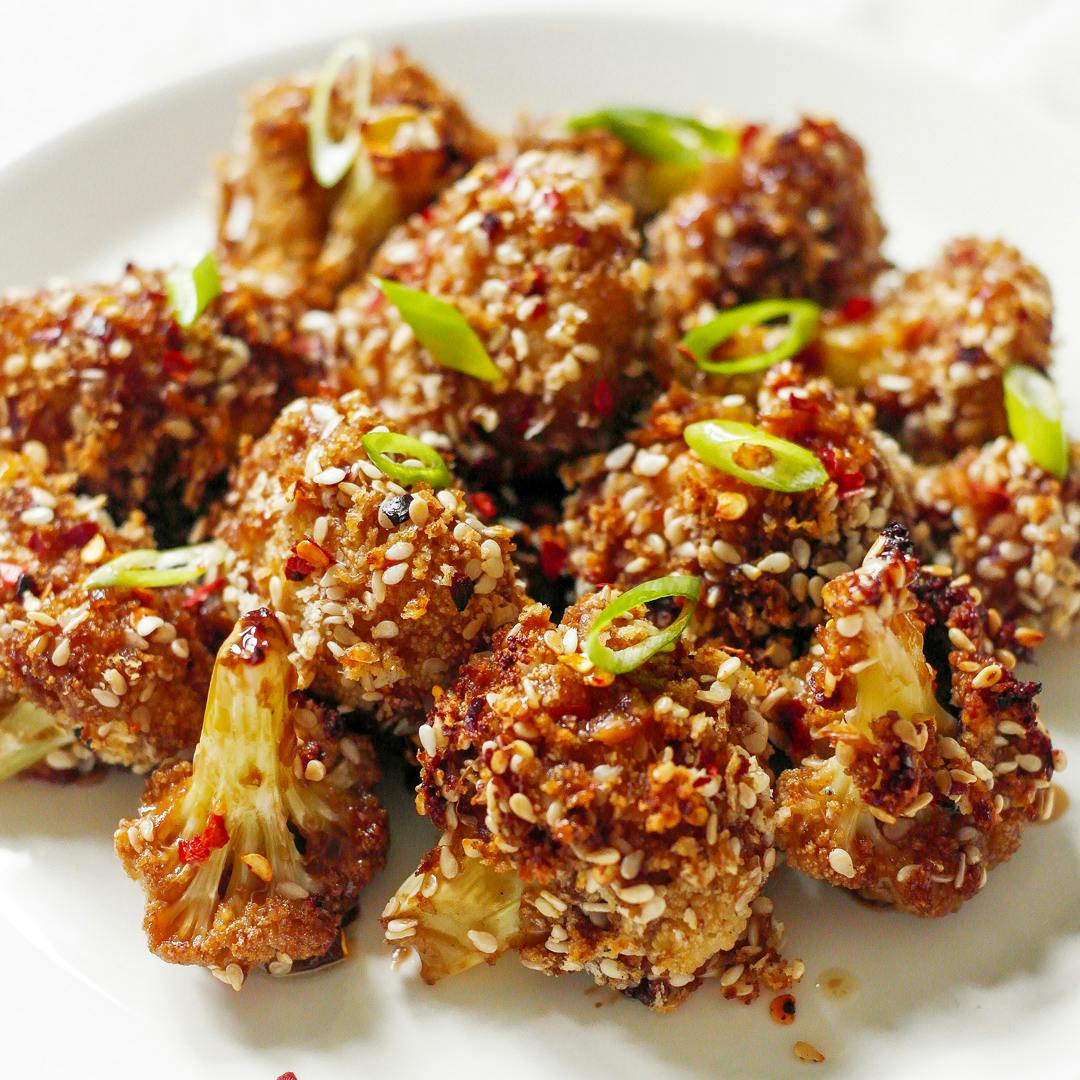 Add a bit of spice to the potluck offerings with this tasty teriyaki number. These cauliflower florets are coated in panko breadcrumbs and sesame seeds for extra crunch in each bite, routinely drizzled with a deliciously sticky teriyaki sauce. It's also baked rather than deep fried while ensuring the crust still crisps up. For the people at your party who love dinner with a kick, this recipe will do just the trick.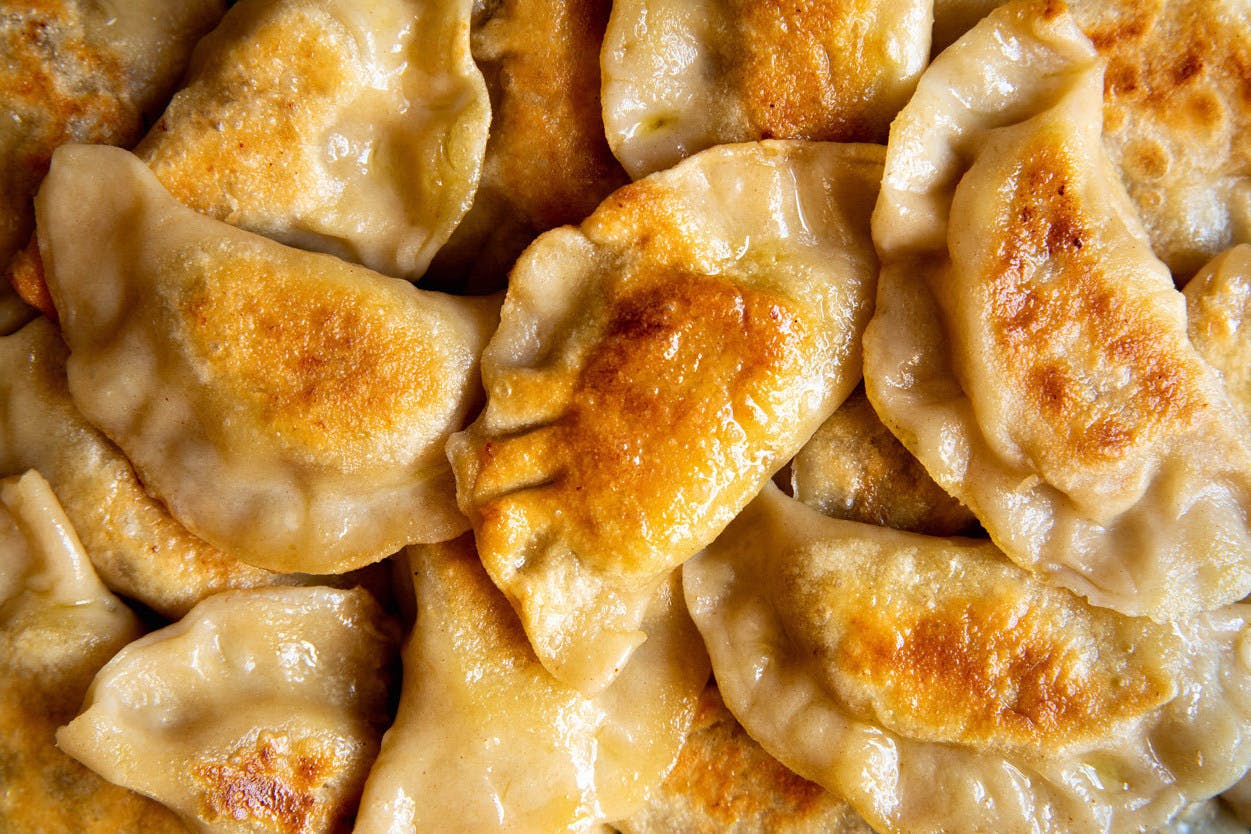 I can't speak for you, but I for one would be overjoyed to attend a potluck and be greeted with two dozen pierogi at the table. If you feel similarly, then you can be the person to bring pierogi-shaped joy to your circle, and who wouldn't want that? These pierogi are sweet, fluffy, soft, crispy, savoury — all the good stuff, really. Feel free to double the recipe for an extra batch to serve your party (and also squirrel a few away in the freezer for yourself, ready whenever you're in the mood for them. That's just self-care).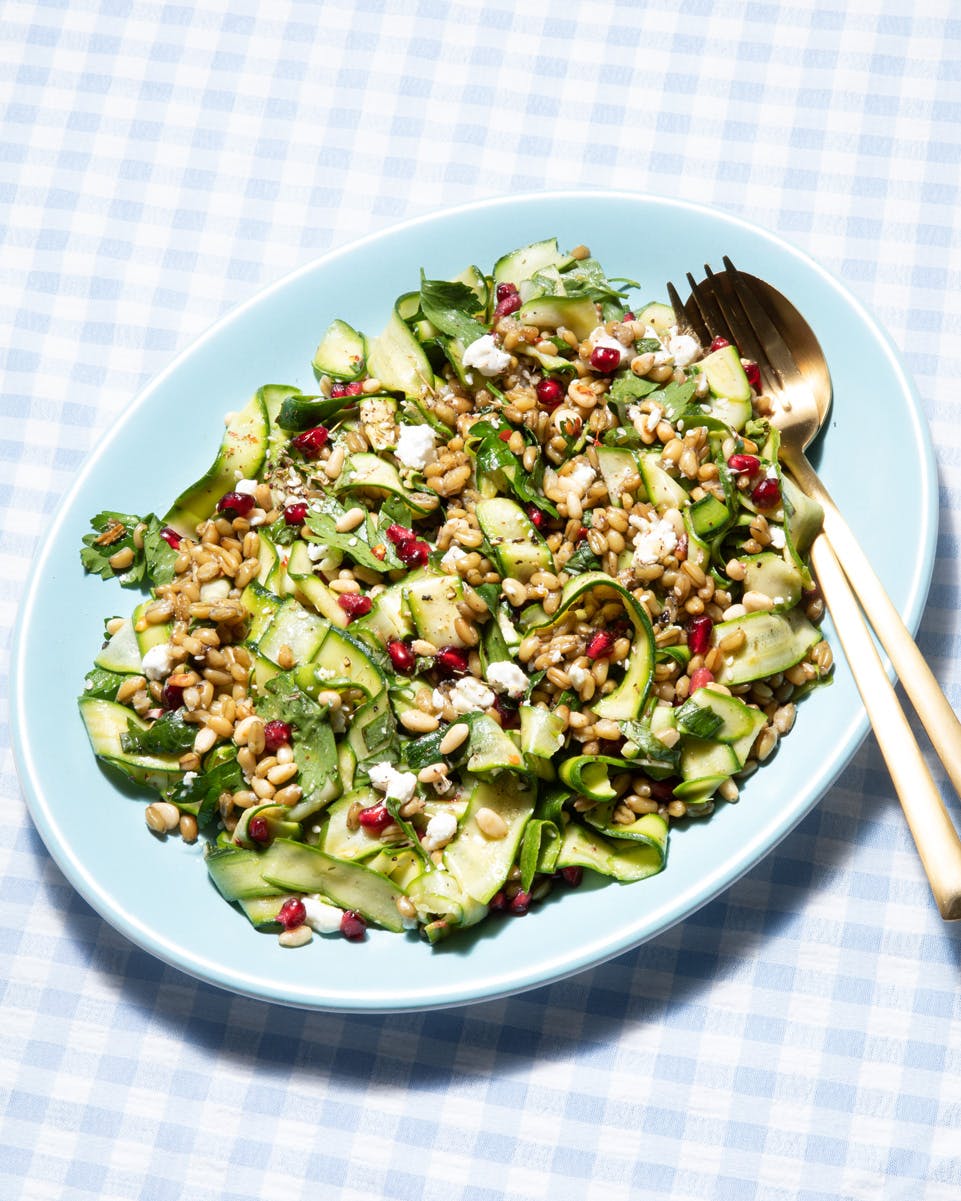 I know what you're thinking: a salad? At a potluck? But this is no ordinary salad, because this one is tender, fresh, and perfect for warmer weather. It may seem like a gamble when people are bringing delights like pierogi over, but the fact people are underestimating how delicious the salad is will be the thing that makes it one of the standout dishes. All it takes is one person trying a little bit, because they're guaranteed to make a comment on it: 'that courgette salad is really tasty! What's in it?'. Suddenly, everyone wants a try, and the serving dish is empty. They're playing checkers, but you're playing chess.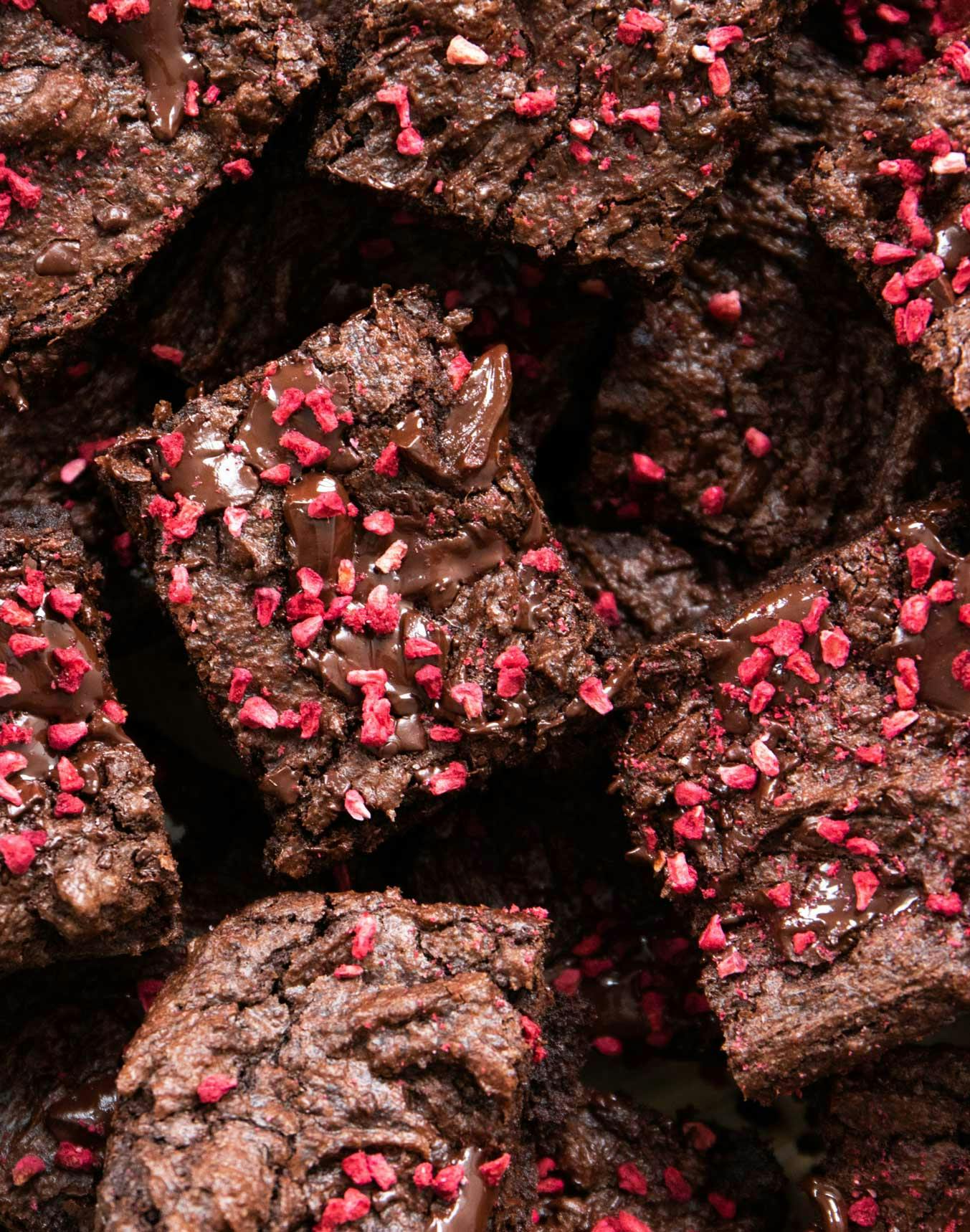 Want to stand out from the crowd a little? Opt to bring over a dessert for a way to get yourself the attention you want (suddenly, potlucks have us feeling a little competitive). These brownies are rich, fudgy, and gooey, so its perfect with a hit of plant-based chantilly cream or a big scoop of vegan vanilla ice cream. 
---
By Toni Olukiran
Toni is one of our lovely Content Marketing Assistants, and when she's not writing posts about everything from Jamaican cooking to vegan champagne, she's making a Spotify playlist (she was at 200, at her last count) or playing tennis in the park.
---
Let us take care of dinner
We help to make eating more plants easy and delicious. Fancy letting us take care of dinner? Check out our delicious meals here.