Lifestyle
The Best Vegetables To Plant, Buy And Eat This October
4min read
Wondering what vegetables to plant this month? Or maybe you're looking for new vegetables in season to buy this October? Look no further.
Here's our guide to seasonal vegetables this October, for planting or buying, and the best recipes to make with the plants in the spotlight this season. 
Best vegetables to plant in October 
The vegetables to plant this time around is similar to September's, so if you're looking to start growing some leafy greens, like spinach and salad plants, radishes, broad beans, and peas but didn't get the memo last month, it's not too late to get stuck in. 
But with October comes some new additions to the lot too: this month, cabbages and cauliflower are perfect vegetables to plant, and with some care, you'll get great results around Spring. Once you've got those going, here are some fantastic recipes to showcase your veg:
This soup can be made in under 15 minutes and is a fresh little number that's perfect for light lunches and dinner party palate cleansers. Great warm or chilled, this pea concoction will only taste sweeter with the bonus that your own grown vegetables fuel this dish!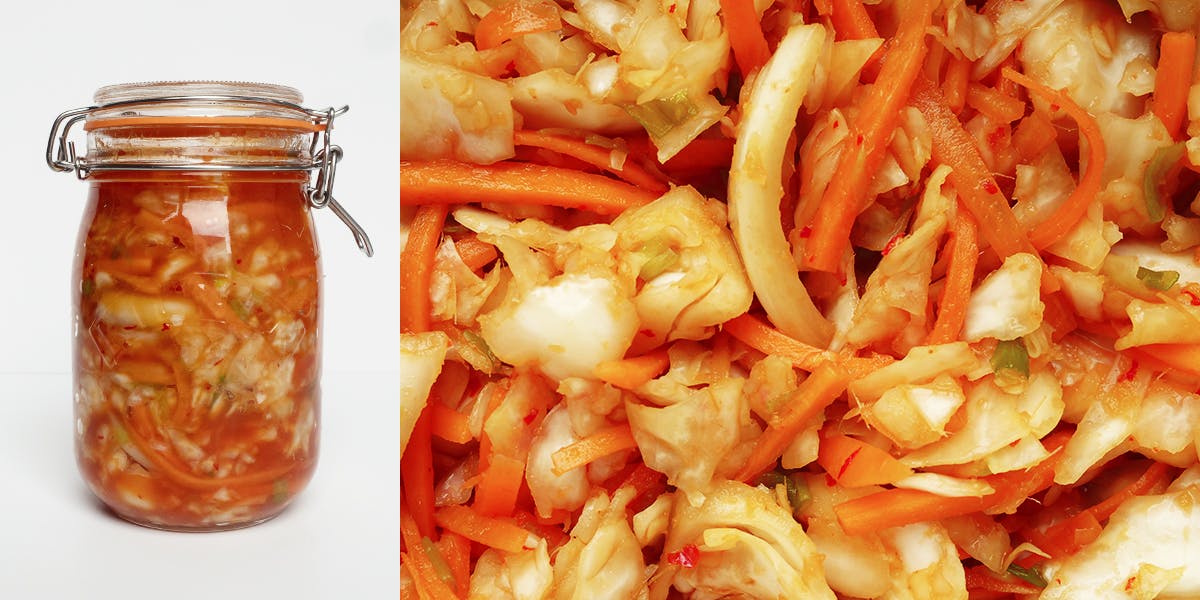 Give your cabbage the fermented treatment with this kimchi recipe, which is great for when you've got some leftover cabbage from another dish and you want to keep it for another show-stopping dish. Once you have this kimchi stocked in your fridge, you can make this hearty and flavourful kimchi tofu and brown rice soup, and this kimchi grain bowl. The world is your oyster. 
Best vegetables to buy in October 
For the freshest, most flavourful produce you can get your hands on, buying seasonally is fantastic. Autumnal, root vegetables are perfectly suited to the recipes you'll want to make as the weather starts to turn and the nights get longer. They're hearty and versatile and especially great for those warming dishes like soups and casserole dishes that we love to indulge on on cold and rainy days. 
So what vegetables are in season in October? Here are our top picks:
Kale
Pumpkin
Brussel sprouts
Artichoke
Swede 
Sweet potato
Turnip
Best recipes using seasonal, October vegetables 
There are so many combinations of October vegetables you can use for the most delicious dishes, and here are some of the best.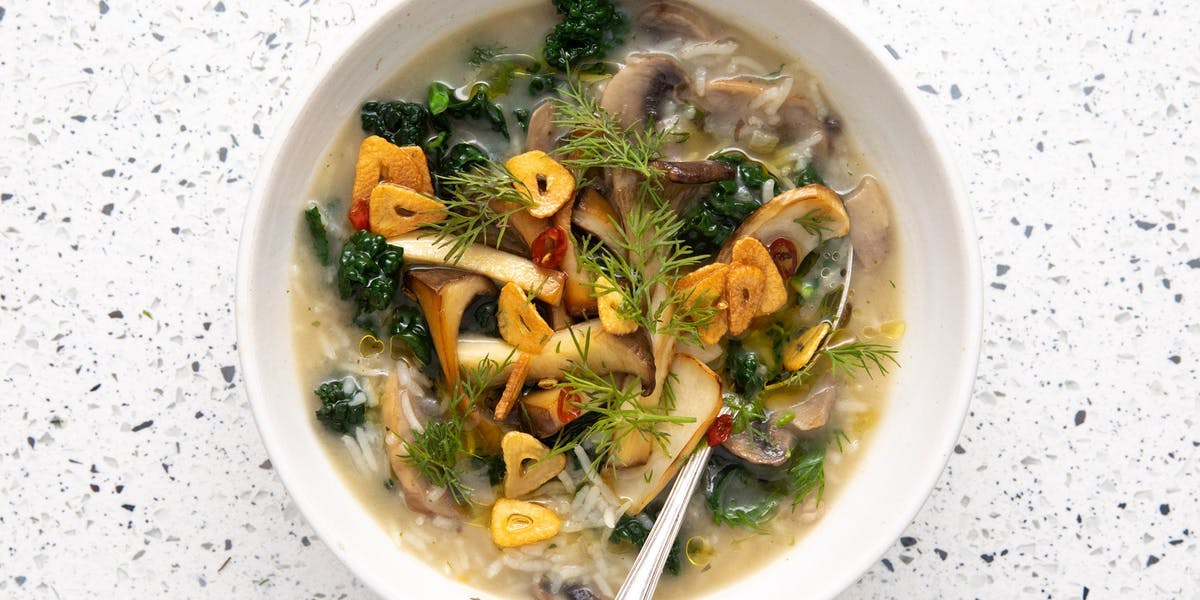 This is a lovely pick-me-up soup for when you're feeling under the weather, or if you want something warming but not too heavy. With some perfectly crisp kale, this is set to be a winner this month.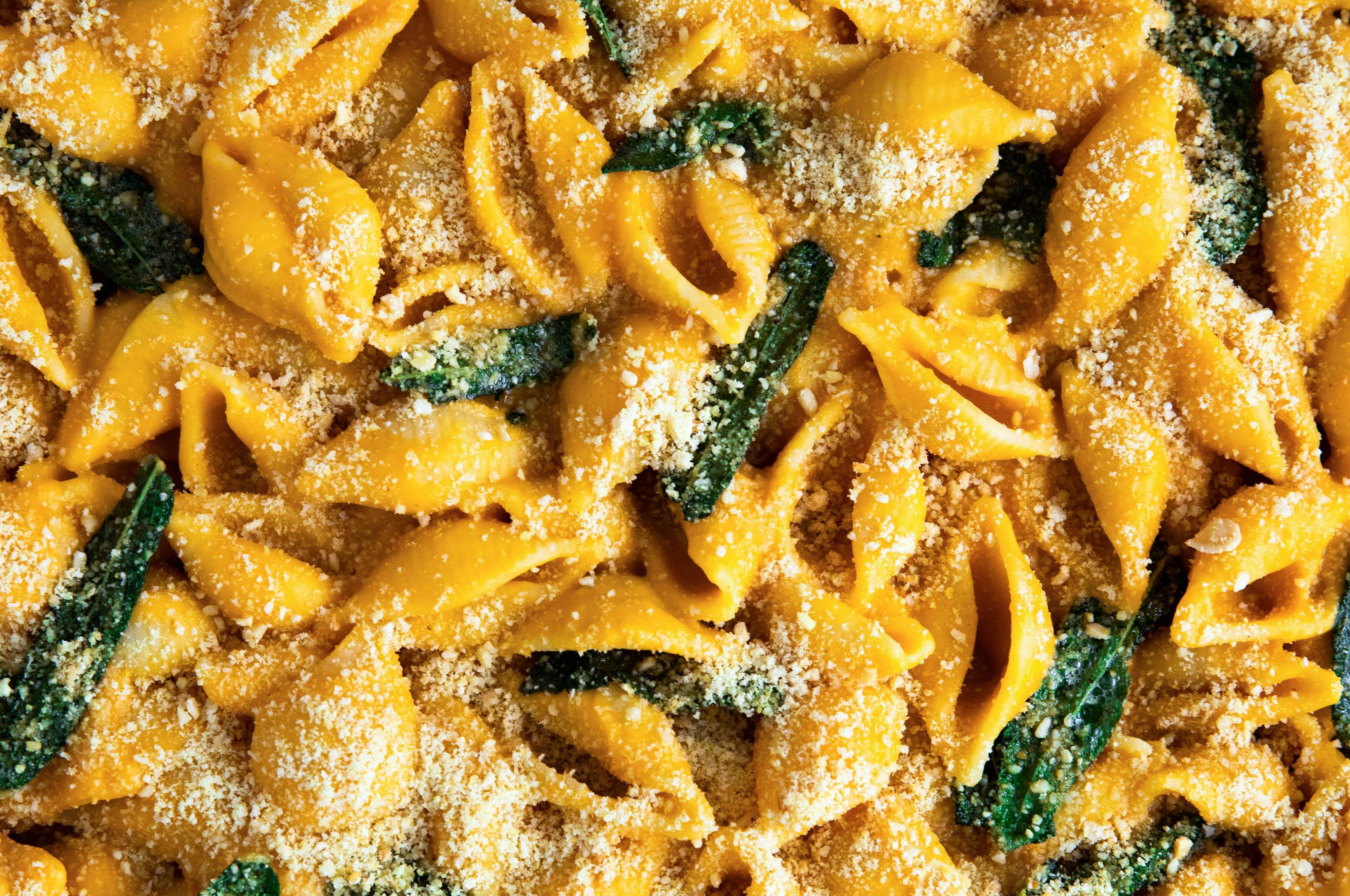 Plan on carving a pumpkin to celebrate Halloween? Save the flesh and use it in this deliciously creamy vegan pasta bake. Garlicky, salty, cheesy comfort food makes this the ultimate October dish.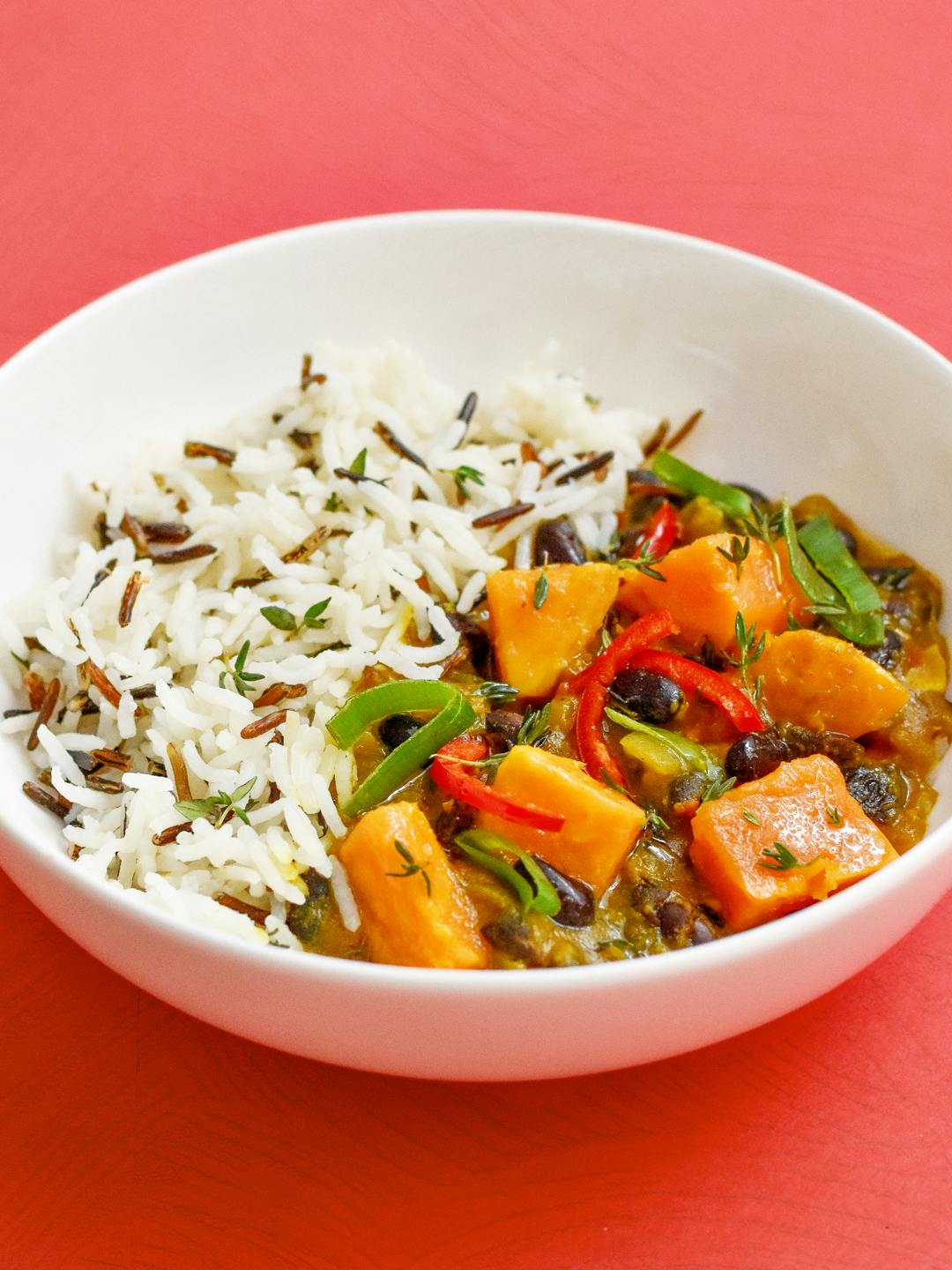 Sweet potatoes are in season, so go ahead and try my recipe for a creamy, rich and spiced sweet potato and black bean Jamaican curry. Your tastebuds will thank you!
---
By Toni Olukiran
Toni is one of our lovely Content Marketing Assistants, and when she's not writing posts about everything from Jamaican cooking to vegan champagne, she's making a Spotify playlist (she was at 200, at her last count) or playing tennis in the park.
---
Let us take care of dinner
We help to make eating more plants easy and delicious. Fancy letting us take care of dinner? Check out our delicious meals here.
Shop now