Lifestyle
Vegan Recipes Worth The Extra Time For When The Clocks Go Back
by Laura Barns
3min read
Clocked the date? This Sunday (25th October) the clocks go back and British Summer Time (BST) OFFICIALLY ends. But it's not all doom and gloom.
That means we get a whole extra hour in bed, or, if you fancy being slightly more productive with that extra time, we've got the perfect ideas to get you inspired. Here are some of our favourite vegan winter warmer recipes that are well worth the prep times of over 45 mins each. You'll thank yourself later.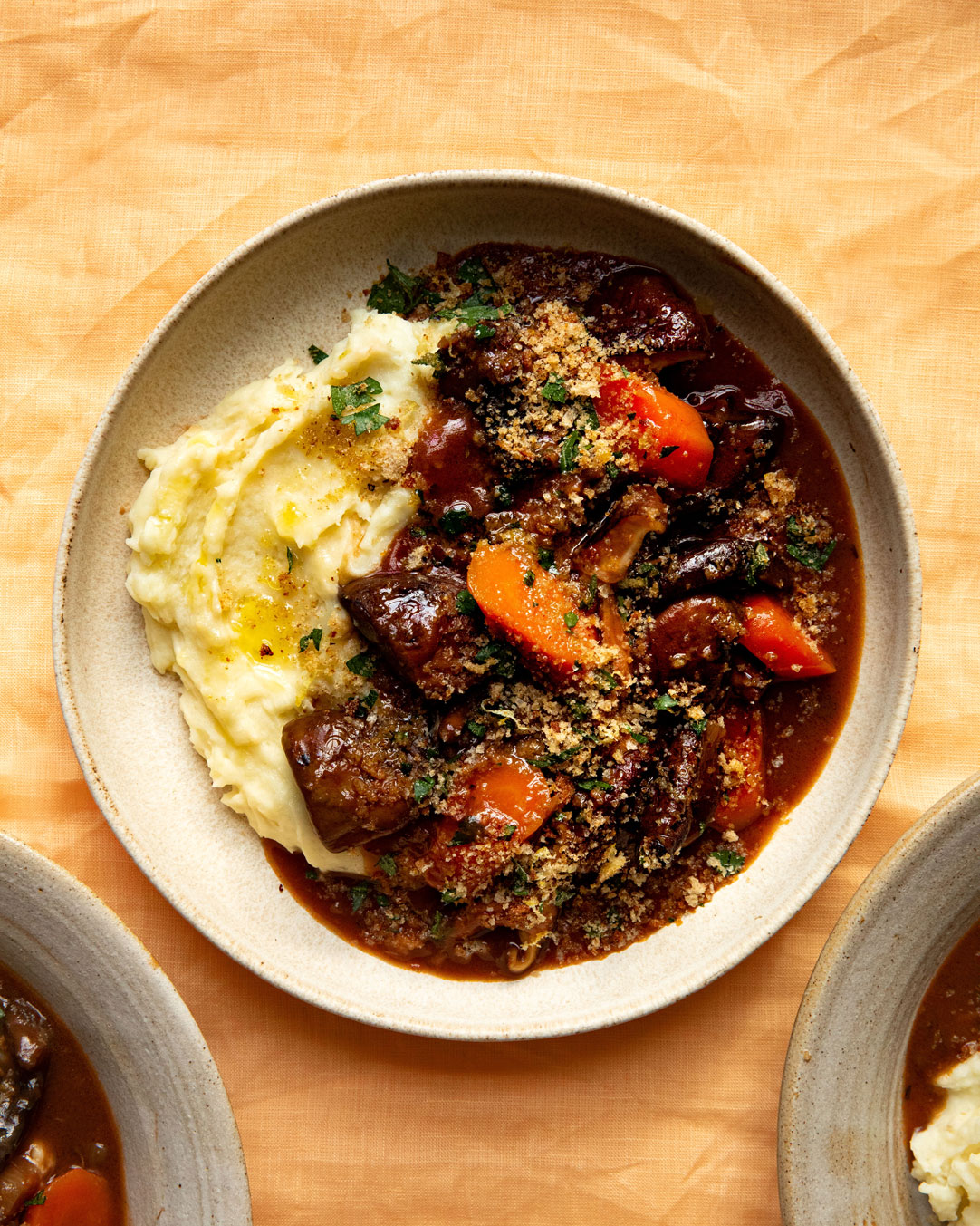 This vegan bourguignon follows the same method, tips and techniques as the original version. The result is a stew which is as rich, hearty and savoury as the classic and tastes like it's been slow cooking for hours on end. The amount of wine in the recipe might be more than you're used to using when cooking. It's a lot, I know, but this stew can take it. The flavours of the wine are toned down after being stewed with the rest of the ingredients, and completely balance out when let to rest for 15 minutes after cooking - don't skip that step!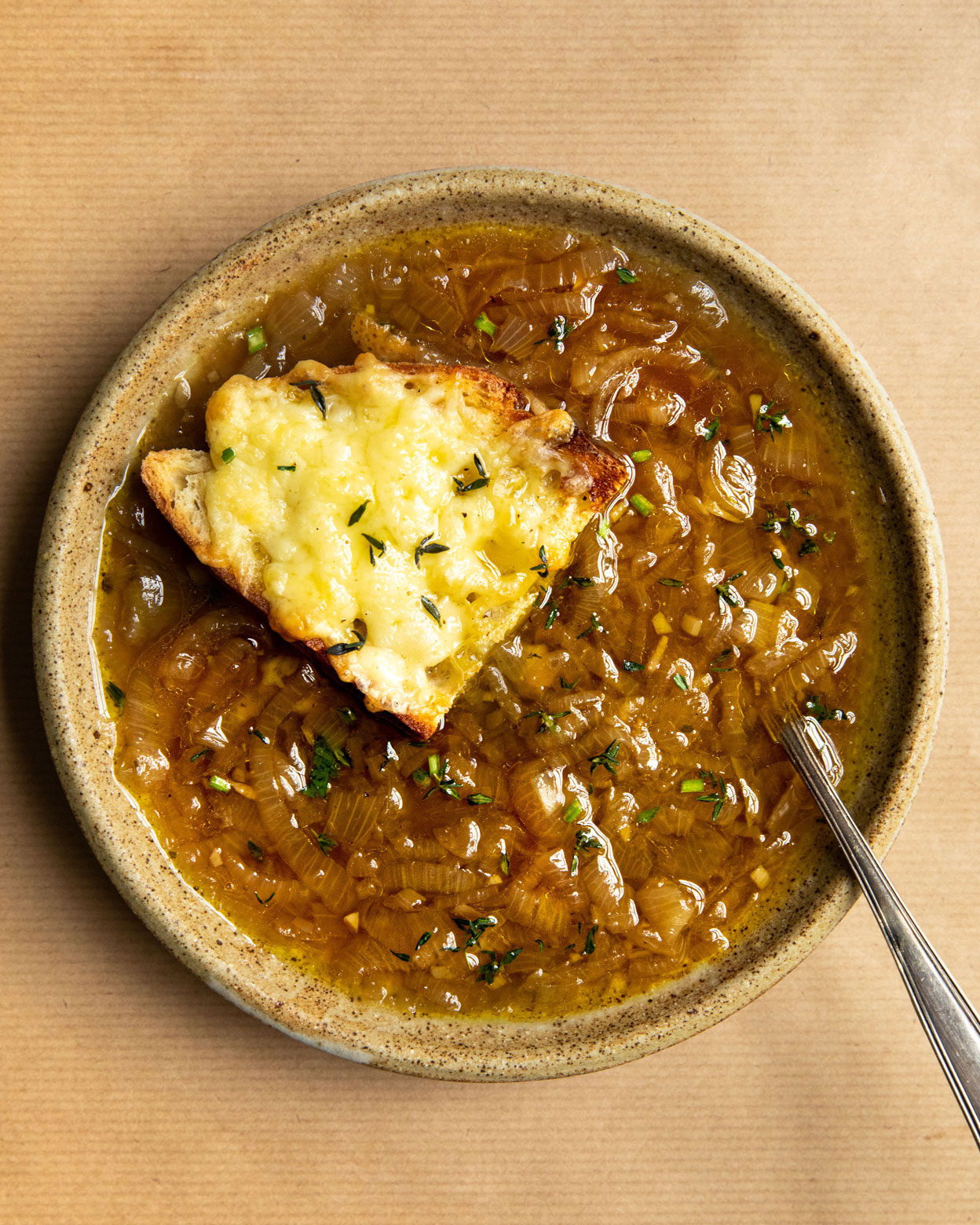 Slightly untraditional, yet just as rich, savoury and hearty as the classic. This vegan French onion soup relies on deeply caramelised onions and little else for layers upon layers of flavour and body. Caramelisation is what transforms this from being a soup with onions, to an onion soup. The method suggests cooking the onions for a total of 50-55 minutes before any liquid is added, but this can vary depending on the water content of your onions. Onions that contain less water will take less time to caramelise, and those with a higher water content will require the higher end of that time spectrum.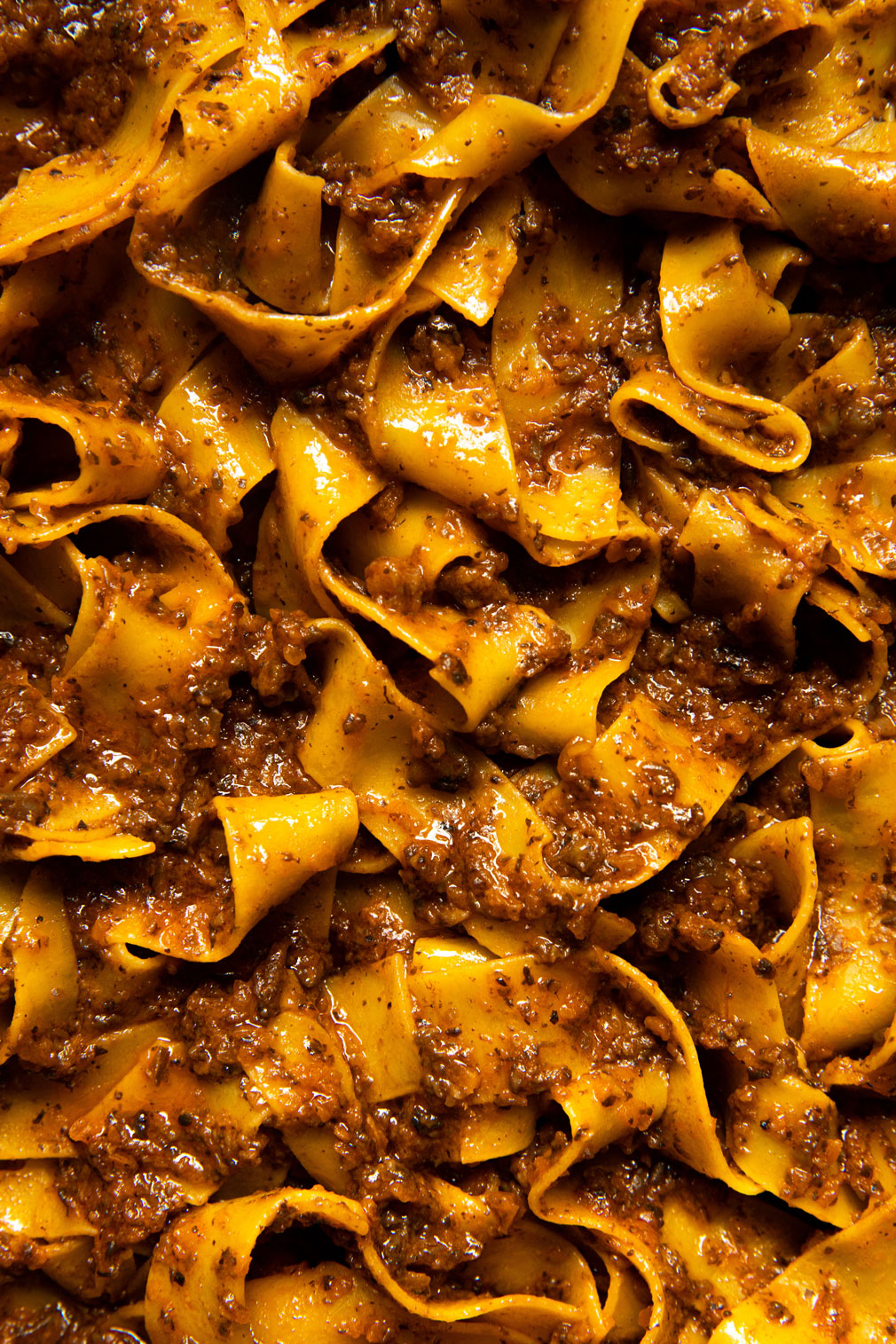 This bolognese is rich, hearty, velvety, deeply savoury and probably every other positive adjective in existence. It calls for few ingredients that can be doubled (or tripled) for ultimate vegan batch cooking. Although traditionally chopped by hand you'll see the recipe calls for the celery, carrots and onion to be pulsed in a food processor, which is a fast and easy way to ensure the aromatics are broken down into small enough pieces to add flavour yet not be detected in the final sauce. If you enjoy chopping and prefer to do it by hand however, go for it - just make sure the pieces are a very fine dice.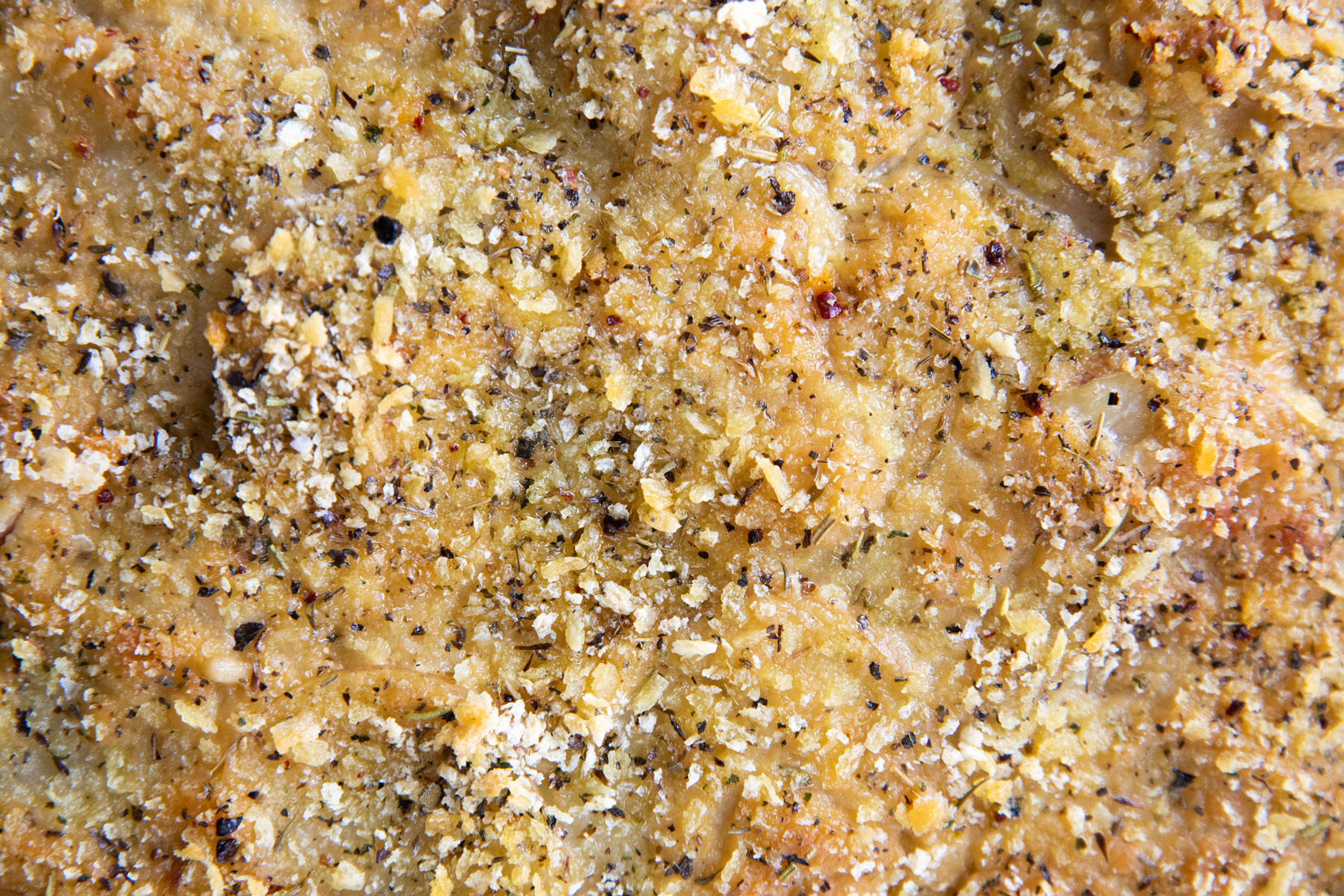 Make a huge tray of our super creamy, super crispy, pantry-friendly, vegan potato gratin and the whole world will be your best friend. The best thing about these sorts of recipes is that you can adapt and upgrade as much or as little as you like. Got a few spare mushrooms? Broccoli? Pumpkins? Add away! Because there's no reason why this should be a side dish when it tastes THIS good.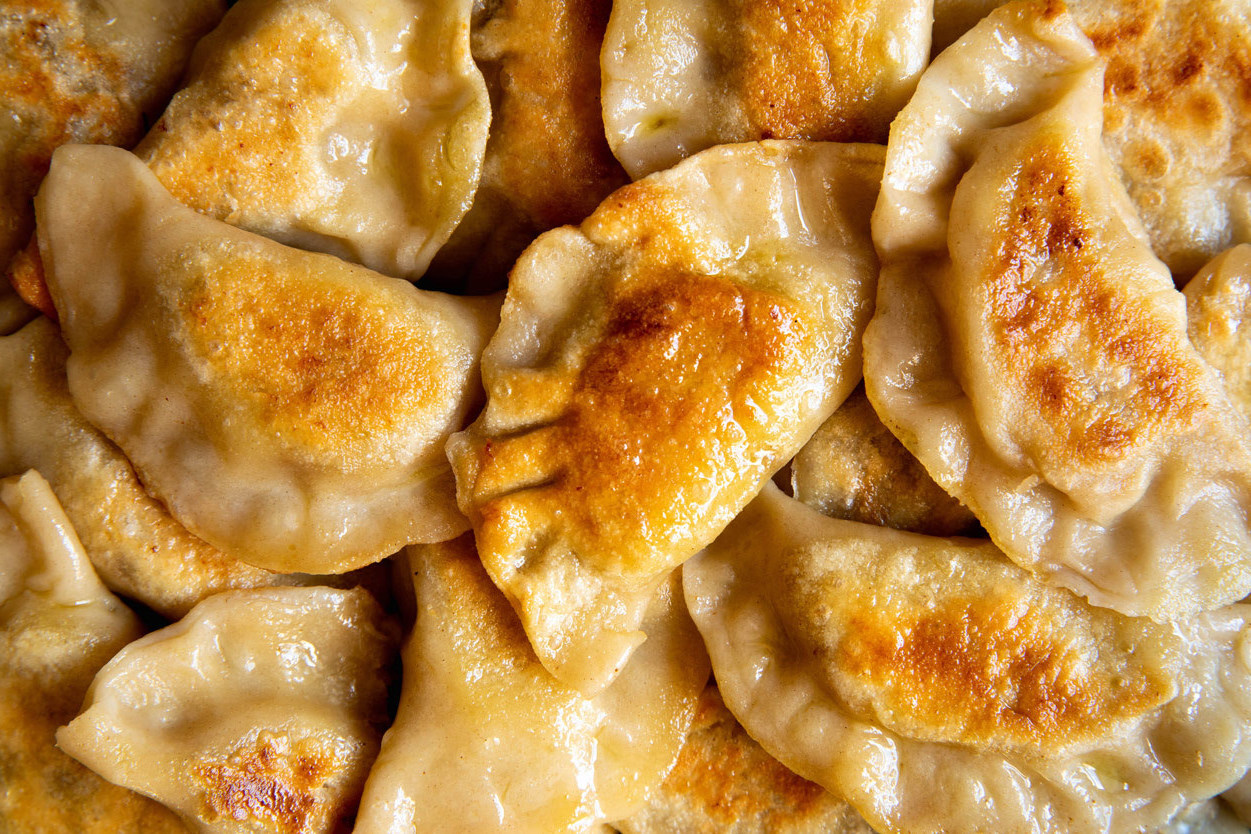 These pierogi - or as we've informally renamed them, flavour pockets - come together with five ingredients and are the perfect balance of savoury, sweet, soft and crispy - yes, that's a thing. Serve with a delicious and tangy vegan sour cream for a nod to cosy, comforting cafes in Warsaw. Come grab our recipe for the ultimate comfort food.
---
by Laura Barns
Laura is our Copywriter, who is obsessed with the Hearty Roots Stew (and has been known to eat a double serve for lunch on more than one occasion). On her day off you'll find her walking her puppy Ralph, stopping off at bookshops and cocktail bars along the way. 
---
MORE GREAT READS
Let us take care of dinner
We help to make eating more plants easy and delicious. Fancy letting us take care of dinner? Check out our delicious meals here.