Lifestyle
The Vegan Italian Recipes You Need To Try
by Emily Neill
7min read
From easy midweek pasta recipes, to classic Italian pizzas for your Friday movie-night, and even to making your own pasta from scratch for a show stopping date night, we've rounded up our most loved vegan Italian recipes. We'll admit, having a Recipe Creative who's half Italian does give us a slight advantage in making the claim that these are THE tastiest vegan Italian recipes around. 
Val has turned the Italian meals she grew up on into their plant-based alternatives, whilst keeping them traditional and true to their roots. Buon Appetito.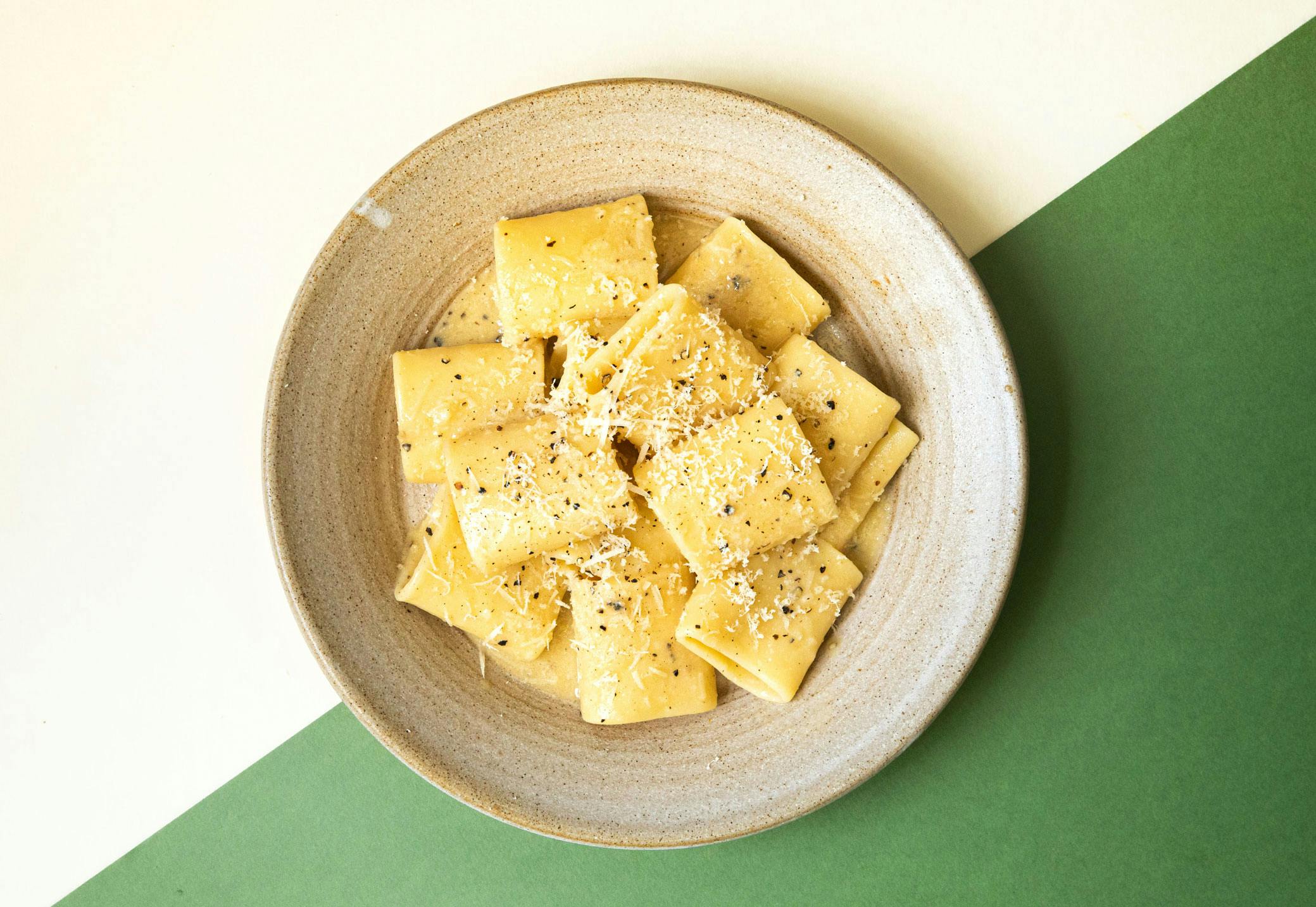 Six ingredients, one pan and minimal concentration are all you need to make this velvety, salty, creamy vegan cacio e pepe recipe. Perfect mid-week recipe inspiration to satisfy your pasta cravings.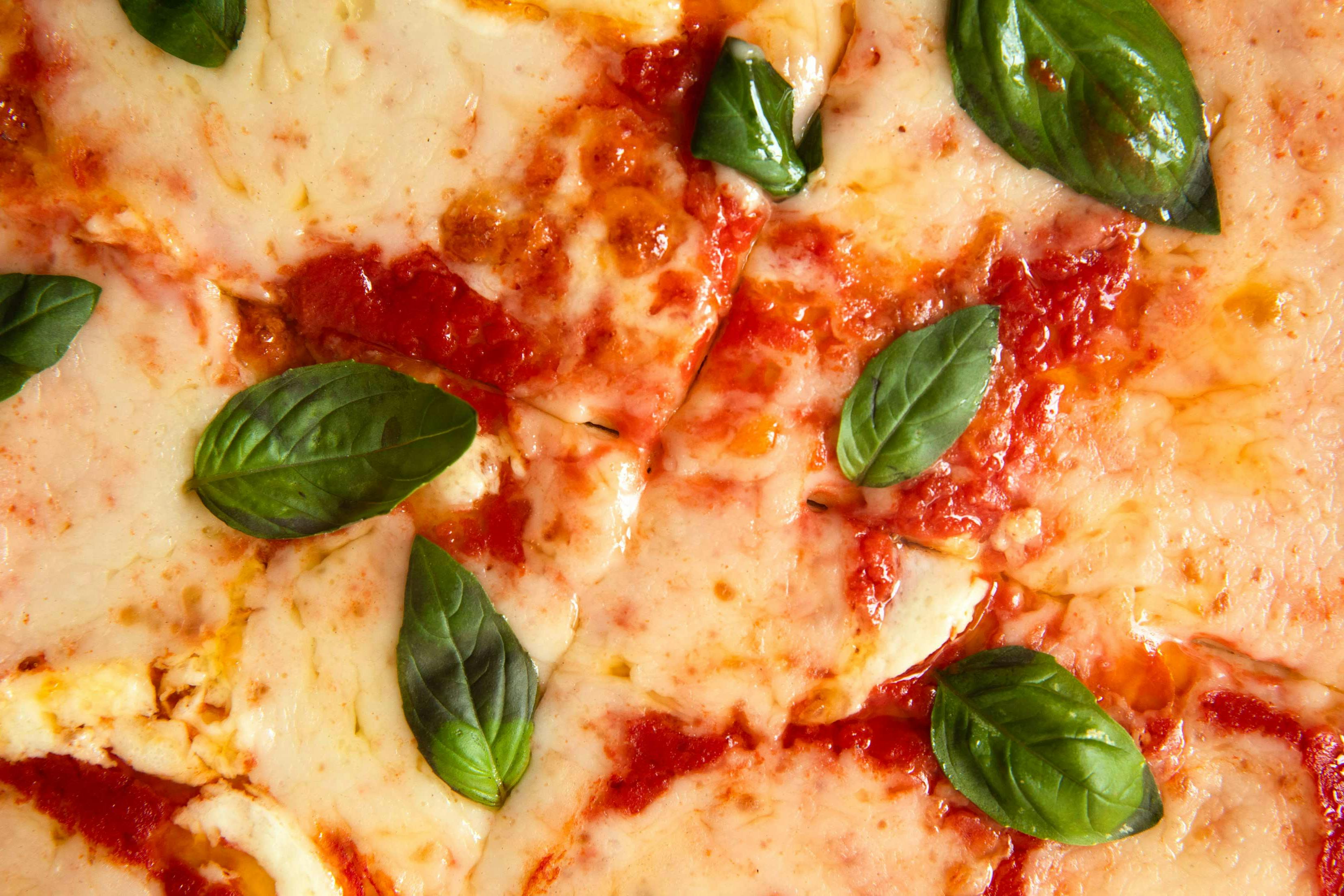 This vegan margherita melts, crisps and tastes just like the classic. It has everything we look for in a pizza; the dough is soft but not soggy, crisp but not hard, and the sauce is simple, rich and tastes like a sun ripened tomato. Pizza night just got a whole lot sweeter.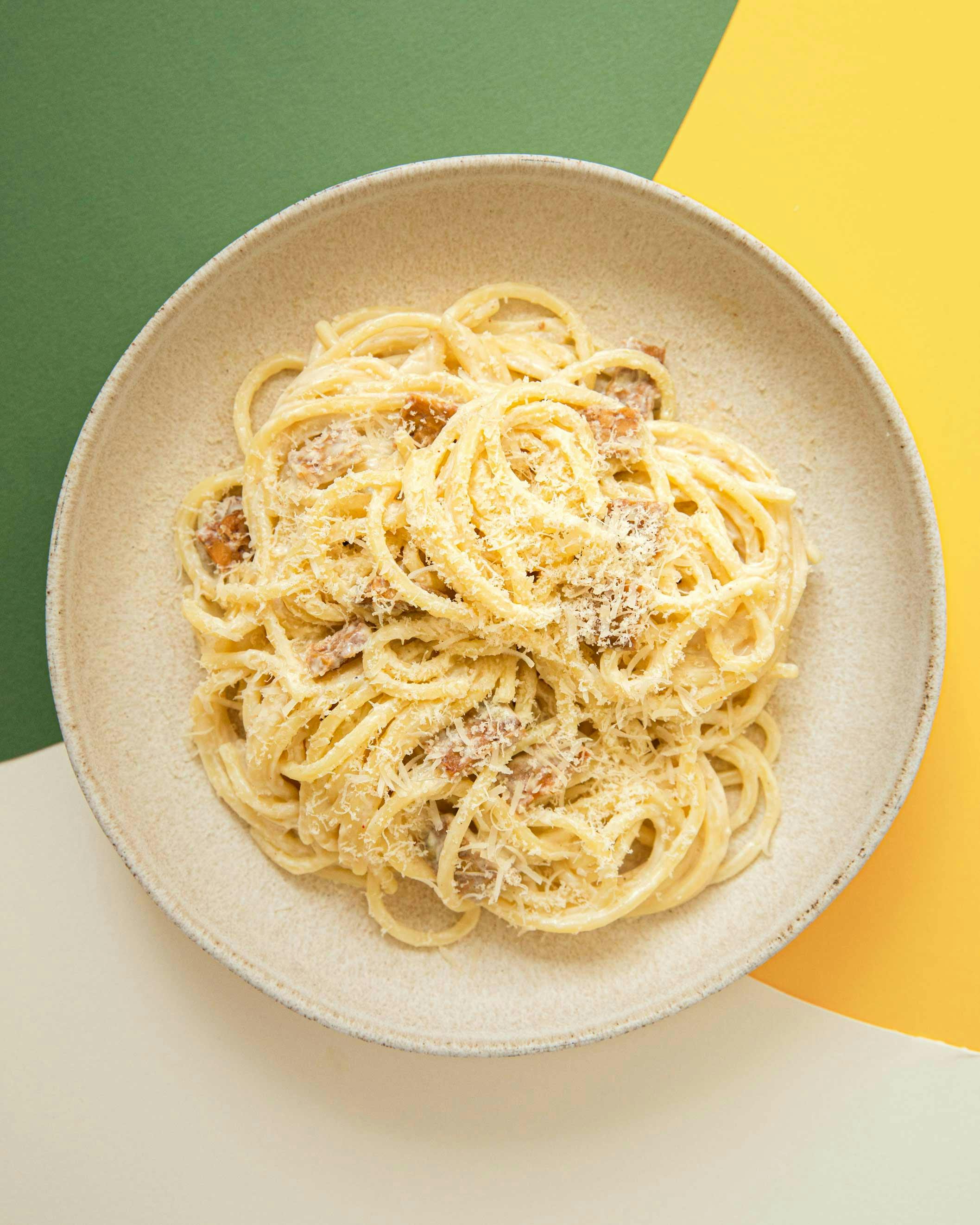 A Carbonara typically relies on egg and cheese to create this infamous creamy dish.  But we think we've nailed its vegan counterpart. Our vegan carbonara is as glossy, creamy, and salty as the classic, relying on silken tofu for it's egg-like qualities and tempeh to absorb flavour and crisp up.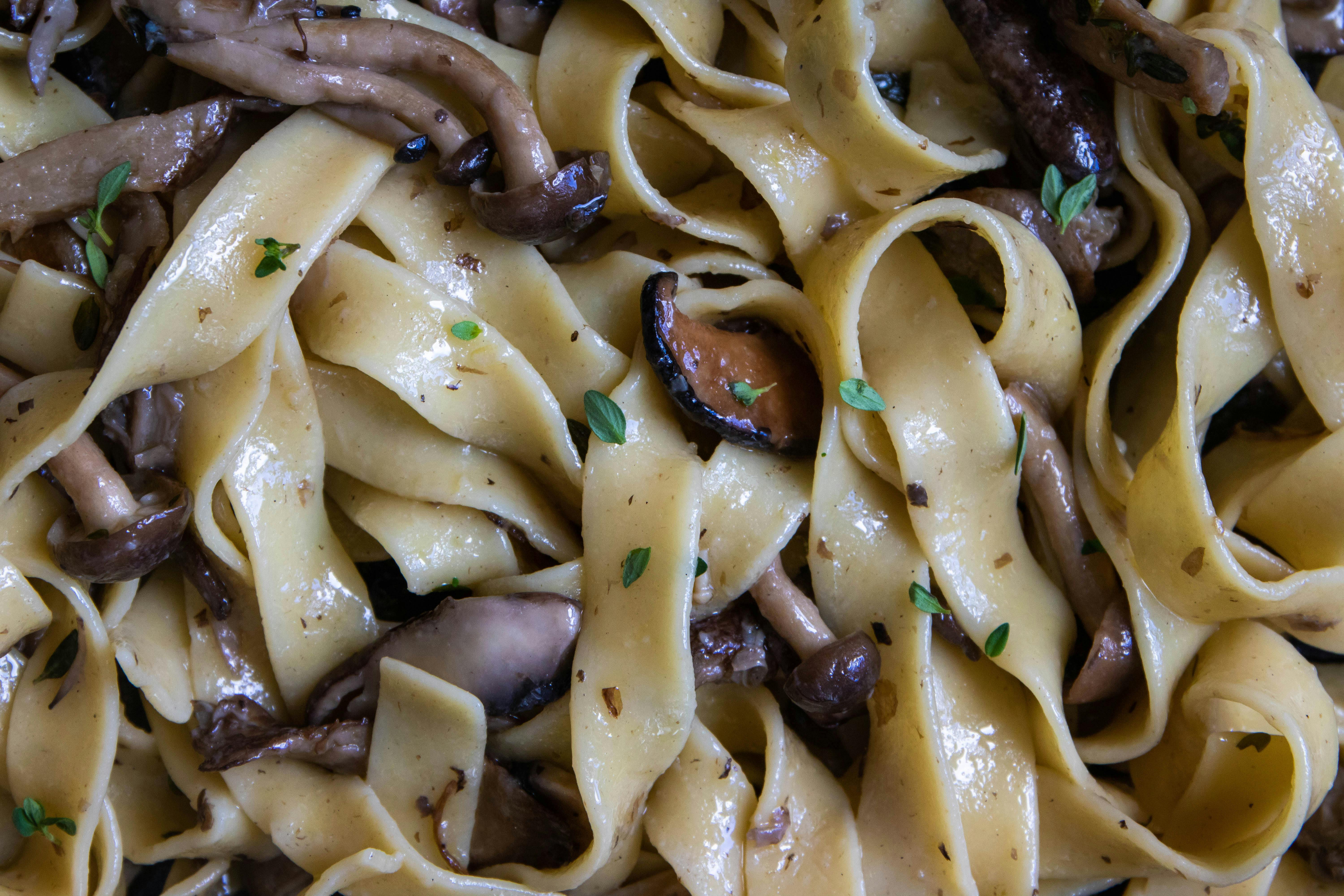 There really isn't a problem pasta can't solve. And this fresh pasta recipe, tossed in a light, herby, wild mushroom sauce, is just about everything you need in a bowl.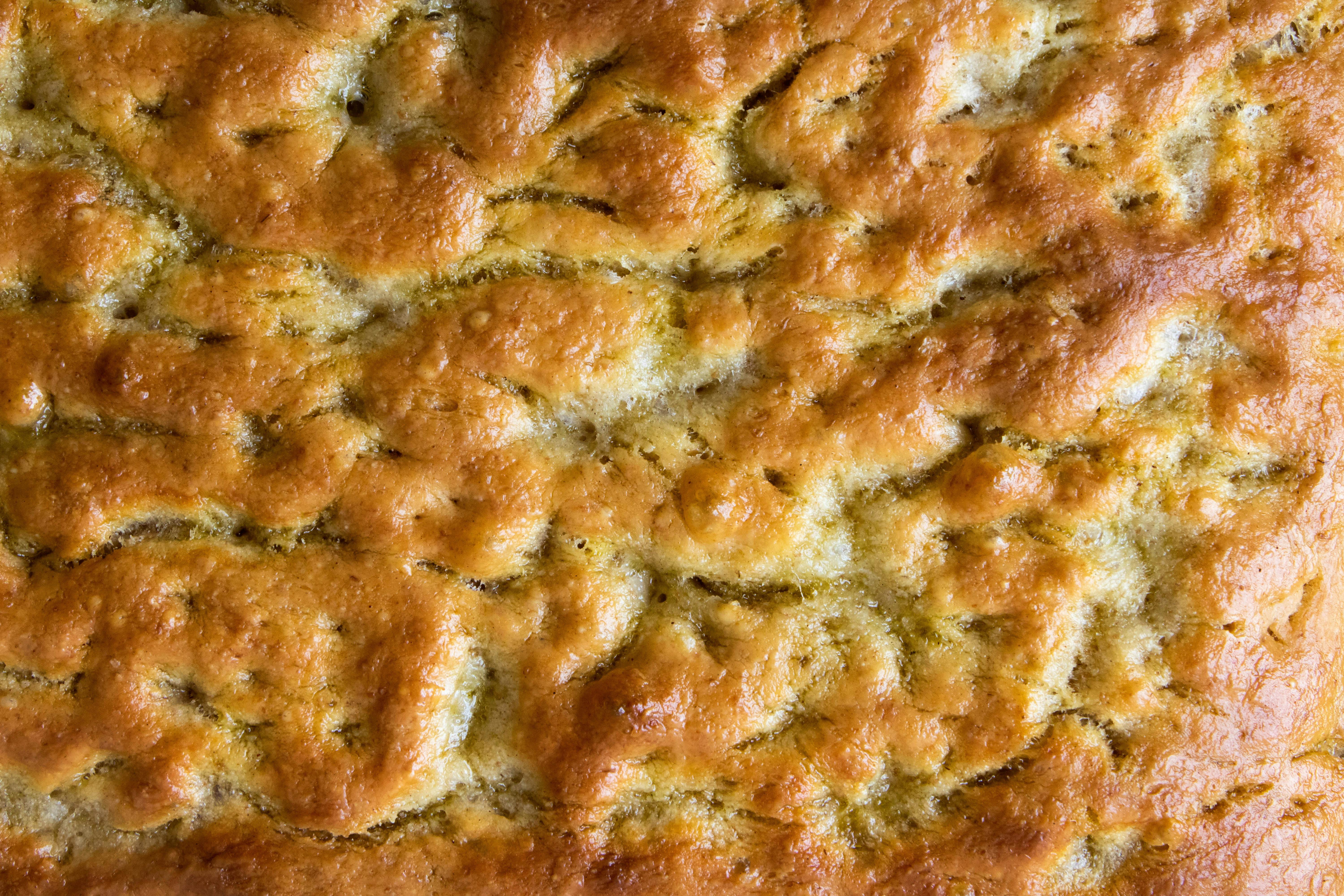 A true Italian focaccia is made with a generous amount of olive oil. And olive oil truly does equal love in this recipe. Our vegan rosemary focaccia is the ideal co-pilot for pretty much whatever you're serving.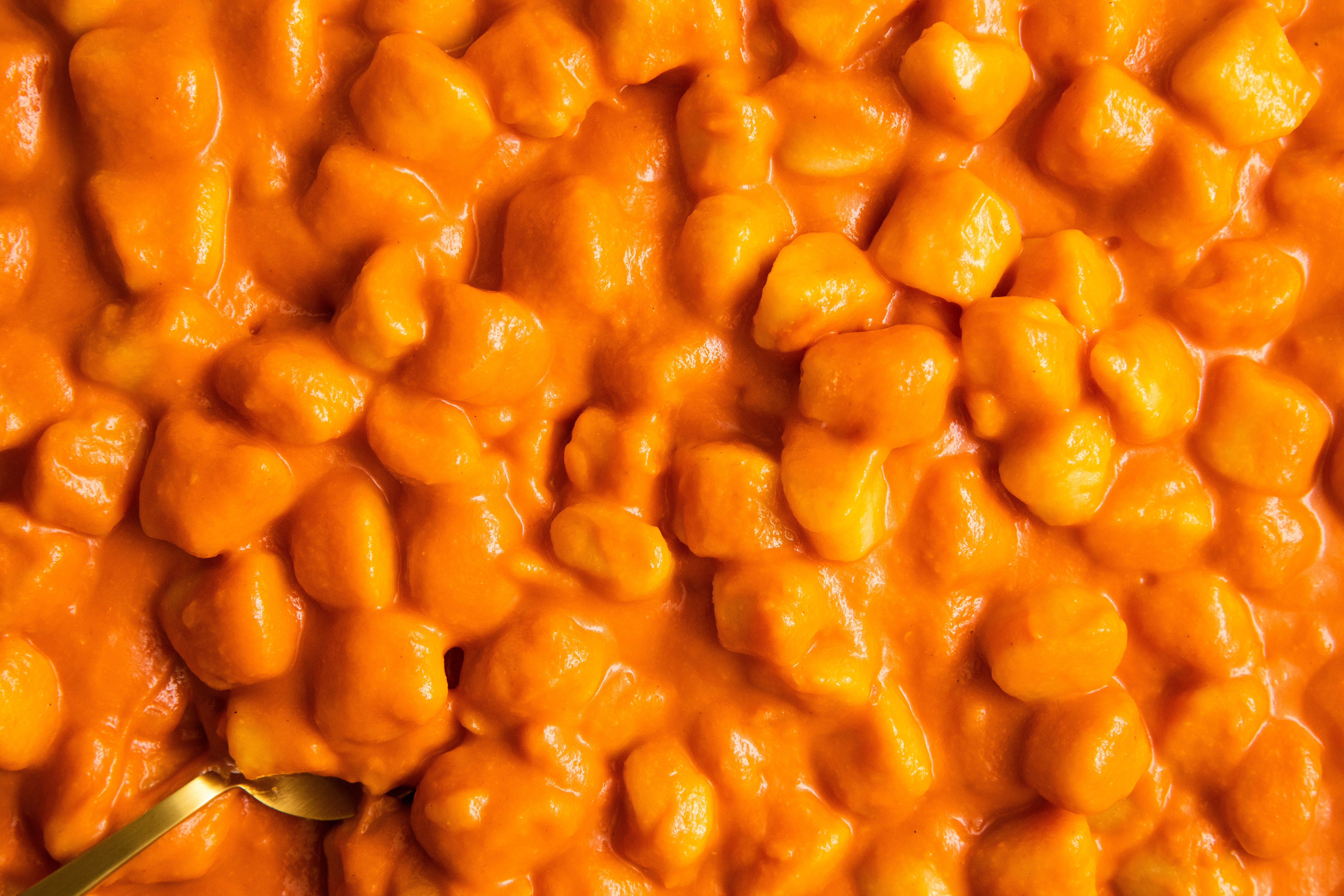 There's something so comforting and hearty about a bowl of home-made gnocchi. We've served our melt-in-your-mouth gnocchi with a creamy, rich and slightly sweet tomato-red pepper sauce. If that doesn't tempt you nothing will. Check out our other gnocchi recipe here if you fancy something a little more cheesy.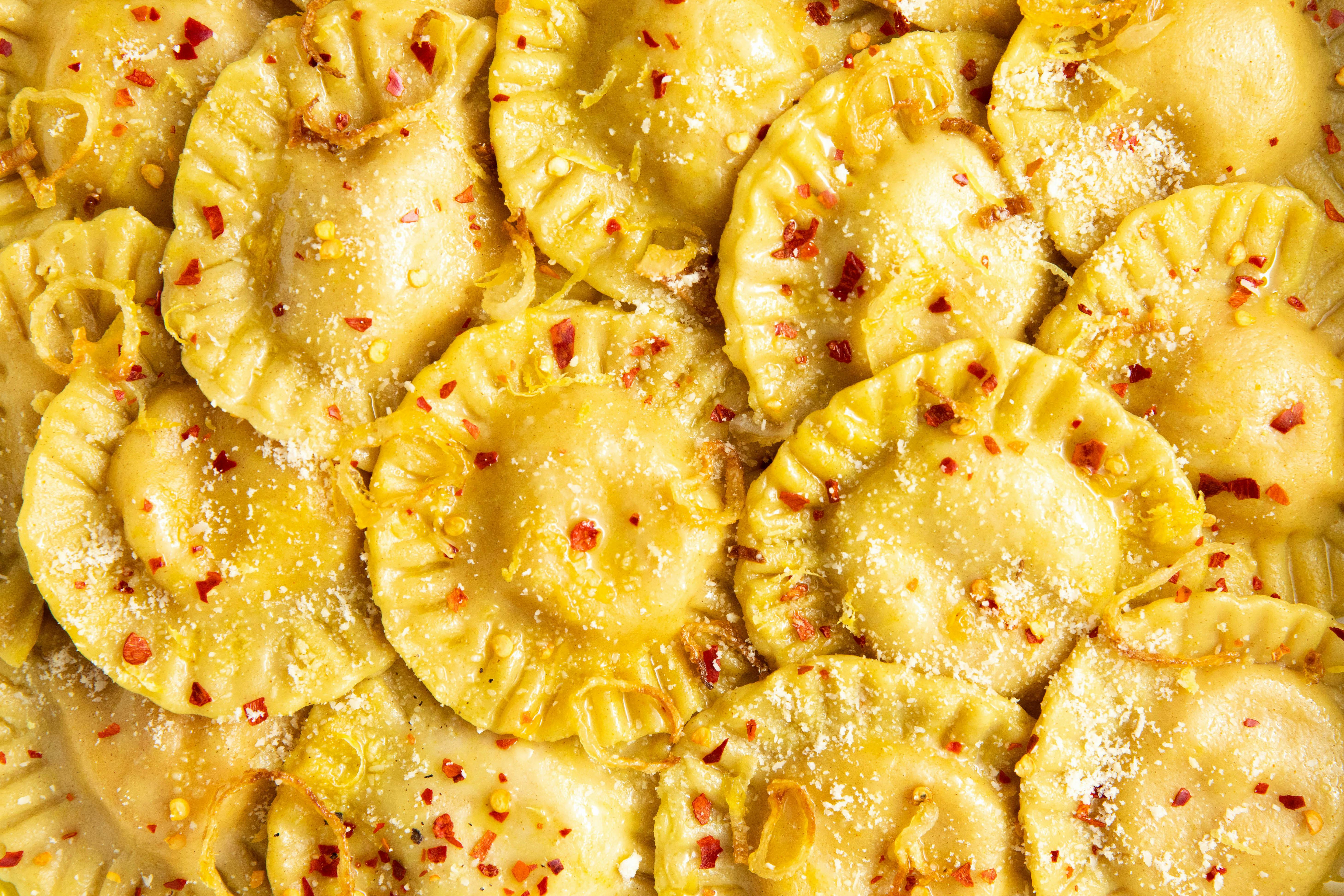 This vegan ravioli recipe is a showstopper. The 4-ingredient fresh sauce is super easy to make, and is fresh, light and tangy all at the same time. If you really want to show off, make the ravioli from scratch. Date night sorted.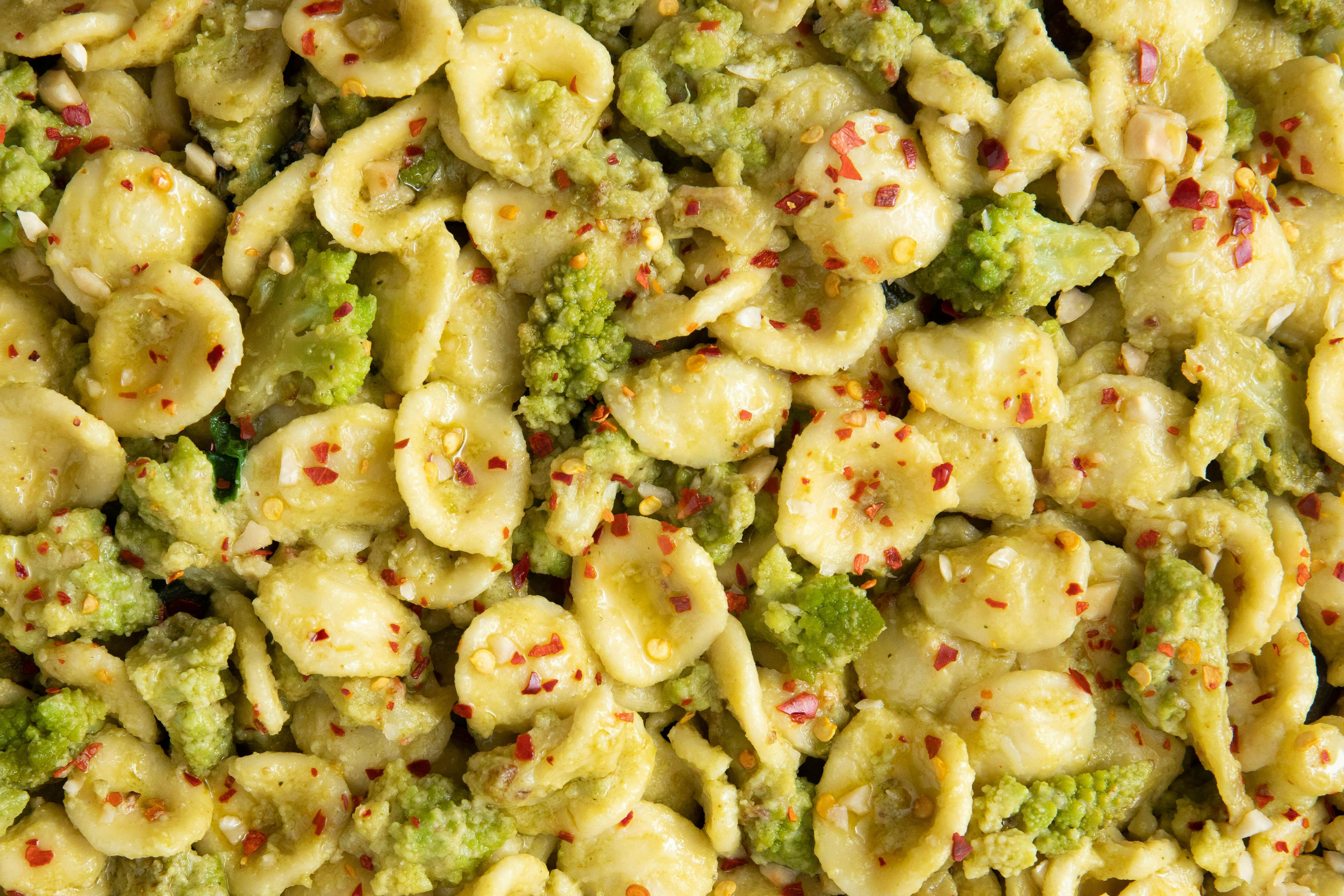 Five ingredients is all it takes to make this spicy, deep flavoured, super-warming, and super green Orecchiette recipe. Make a big batch for an Italian-themed dinner for the family (or yourself).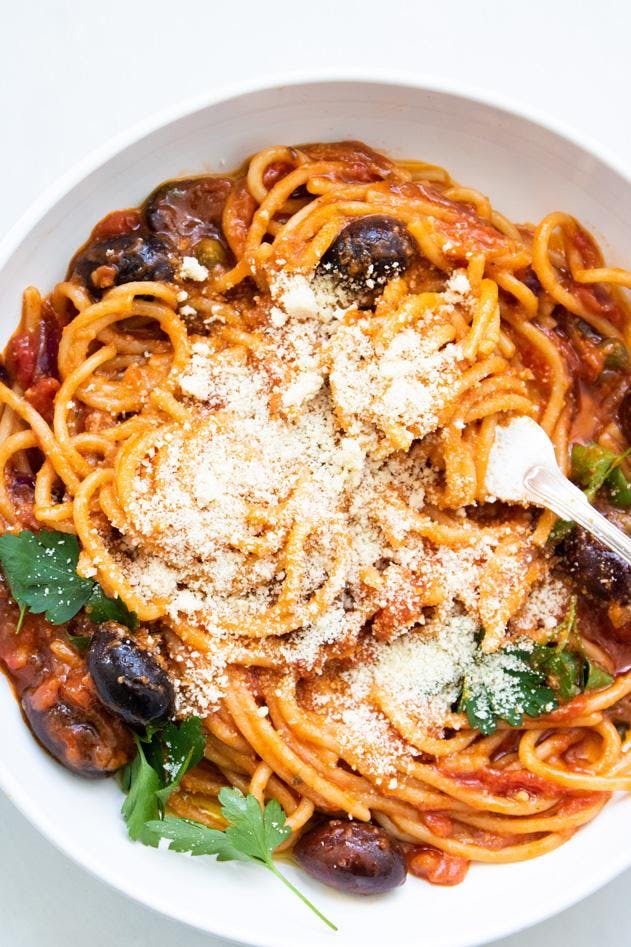 A puttanesca is great, but a one-pot puttanesca? Even better. Puttanesca gets its punchiness from black olives, capers and rich tomatoes, and is balanced out with the sweetness of red onions and earthiness of olive oil. This vegan puttanesca recipe is perfection with every bite.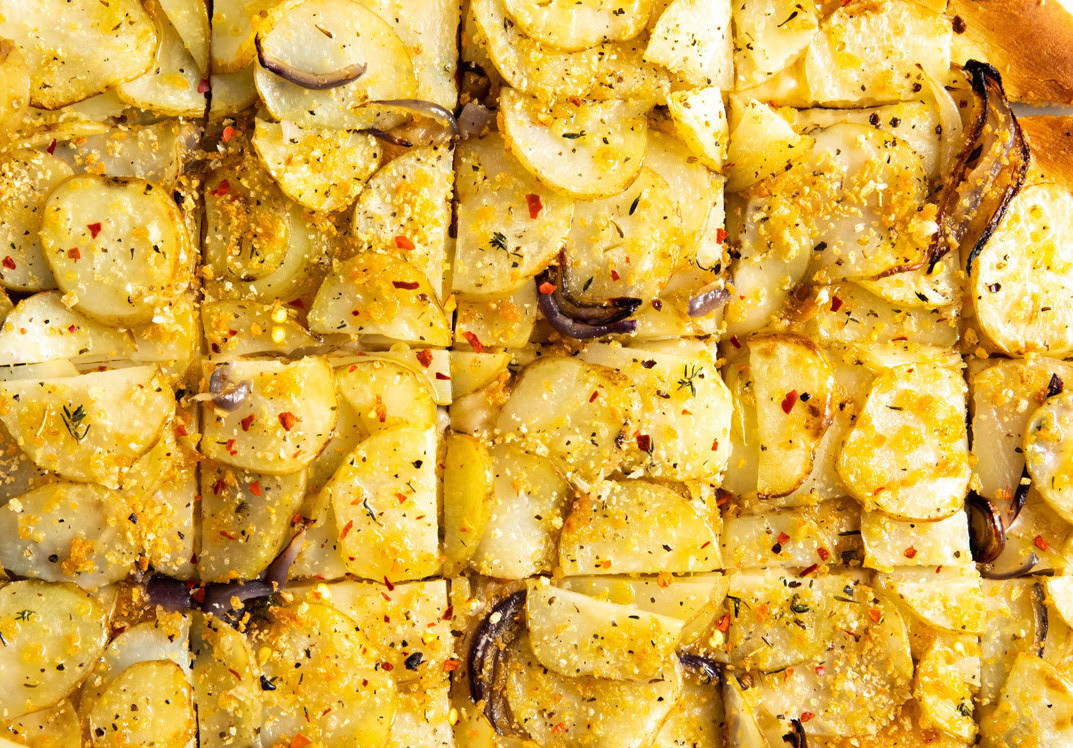 Potato + pizza = the most comforting Italian duo we know. Make a big batch for movie night, with plenty of leftovers for breakfast (zero judgement here).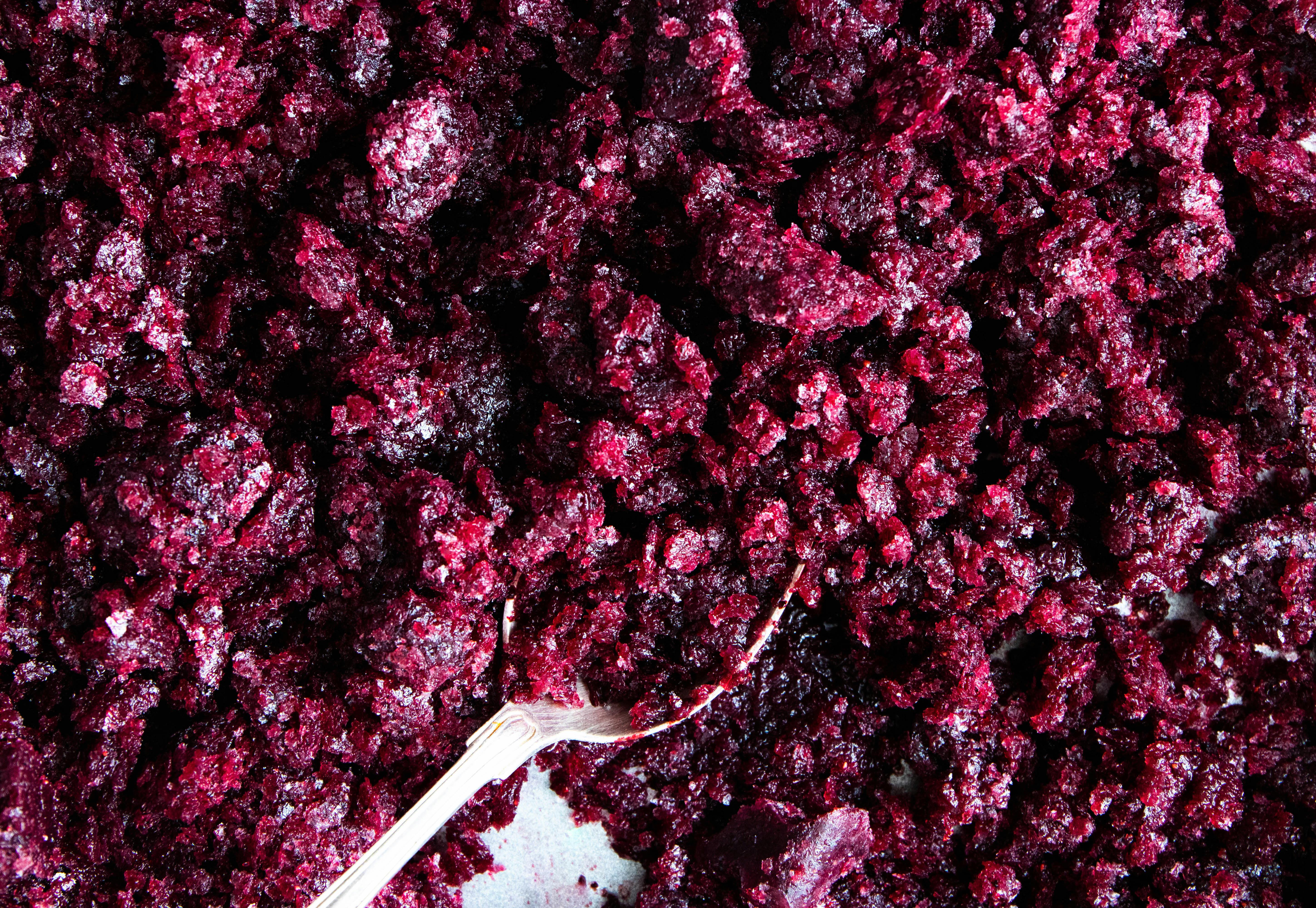 Our vegan Italian recipe roundup isn't all about carbs (but mostly). This fresh berry granita recipe is the perfect after dinner dessert. Made using three ingredients, our berry granita is refreshing, sweet and tangy.
Want some even faster midweek pasta meals? Our plant-based meals are chef-made, delivered to your door and ready in minutes. Try out our Rigatoni Carbonara now. 
---
By Emily Neill
Emily is our Content and Community Assistant by day, and qualified PT by… later that day. She couldn't live without exercise (makes sense) so can usually be spotted in her favourite spin class, with our Three Mushroom Risotto for afters. 
---
Let us take care of dinner
We help to make eating more plants easy and delicious. Fancy letting us take care of dinner? Check out our delicious meals here.