Lifestyle
Celebrate the Plant-Based Way: A Vegan Birthday Cake Guide
by Laura Barns
8min read
It's officially not a proper birthday celebration without something sweet and delicious to share with your friends and family (if you can bear to sacrifice a few slices).
If you're a vegan, celebrating someone who is, or trying more plant-based treats, it's not quite as easy to quickly grab a birthday cake from the supermarket shelves, or to find a reliable recipe. 
OR SO YOU THOUGHT. 
There are actually loads of great, convenient options out there to buy ready-made from the high street, and if you do want to get creative, there are also loads of tasty – and surprisingly easy – recipes to follow. Here's a guide to both; with recipes from our blog, our favourite vegan bakers, and where to pick up a vegan birthday cake from shops.
allplants vegan birthday recipes 
We've never really been known to follow the rules. So here are some of our favourite sweet and celebratory vegan birthday recipes, without a traditional layer cake in sight. 
However, if you do want to master a classic vegan birthday cake, allplants Development Chef (and trained pastry chef) Flo has put together the best recipes for fluffy vegan sponge cake, and dreamy vegan buttercream. Basically, all birthday wishes come true.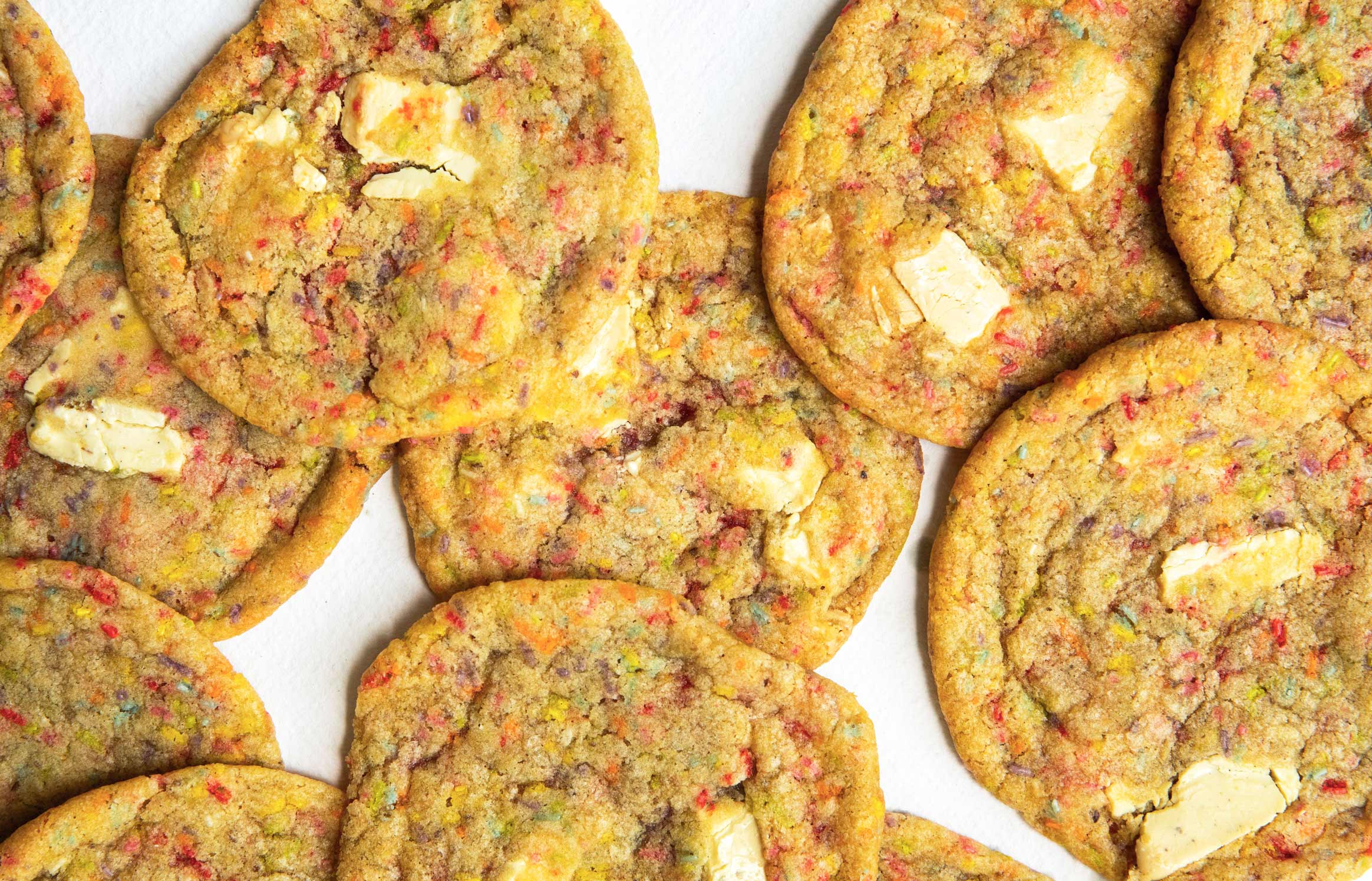 When you can't choose between cake and cookies, make these vegan birthday cake cookies. They have all the nostalgic flavours of a slice of funfetti birthday cake in the body of a soft, chewy, crispy, melty cookie.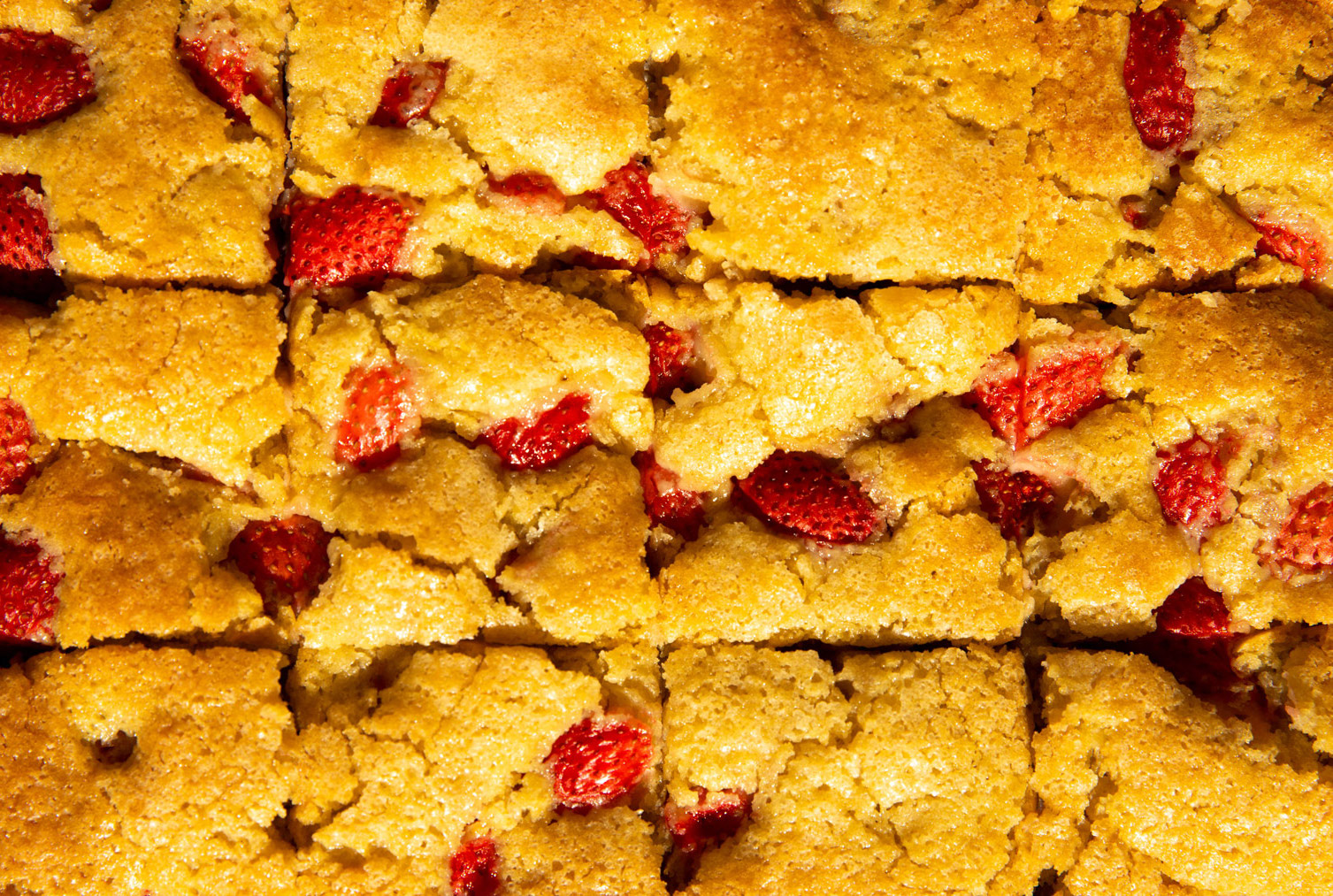 This fresh, sweet and bright vegan traybake is our go-to summer snacking cake. It comes together in under an hour and can host whatever summer fruit you have on hand – peaches, berries, cherries, you name it.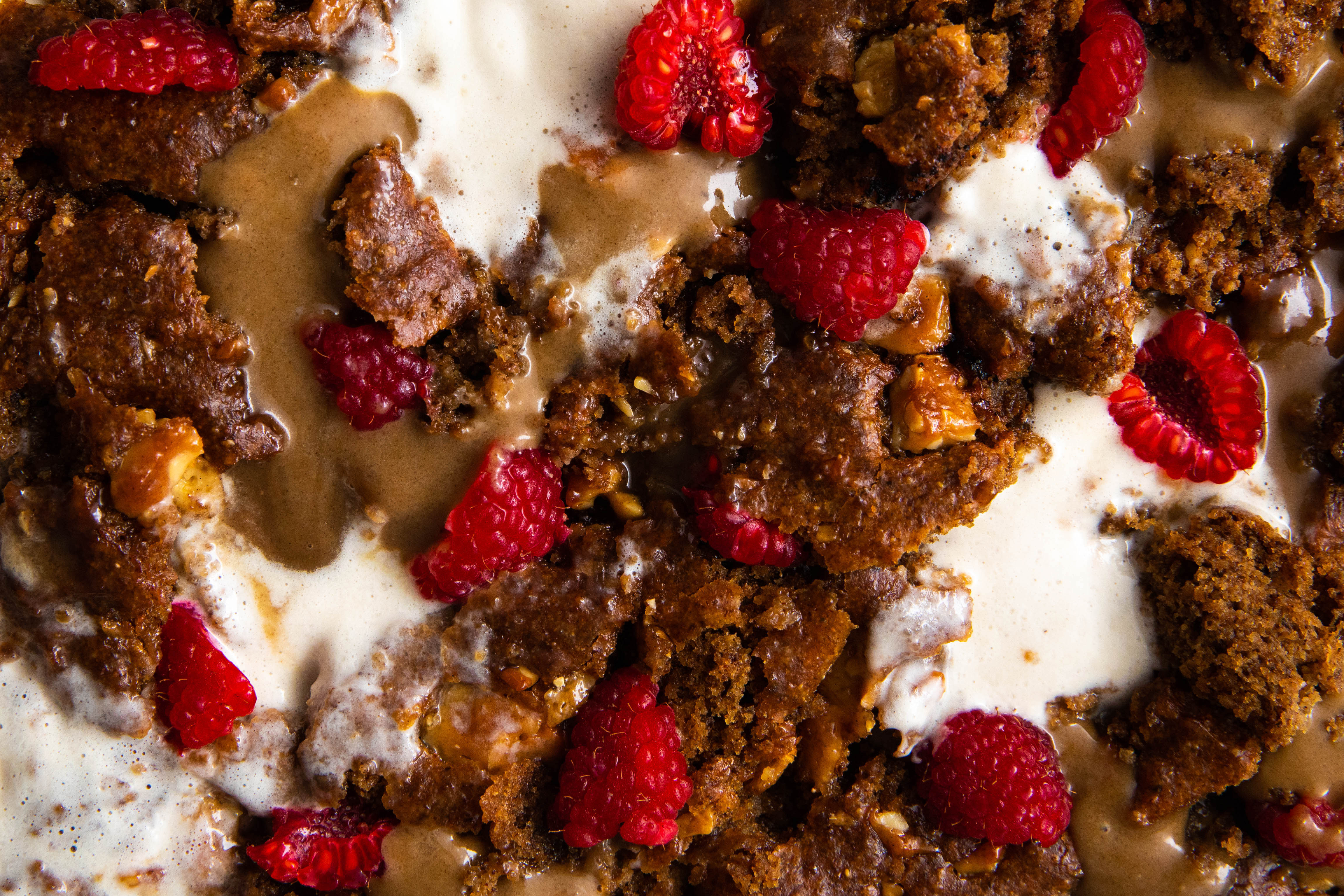 These vegan blondies are fluffy, soft and oozing with salted caramel sauce. Share a slice or the tray (we did the latter).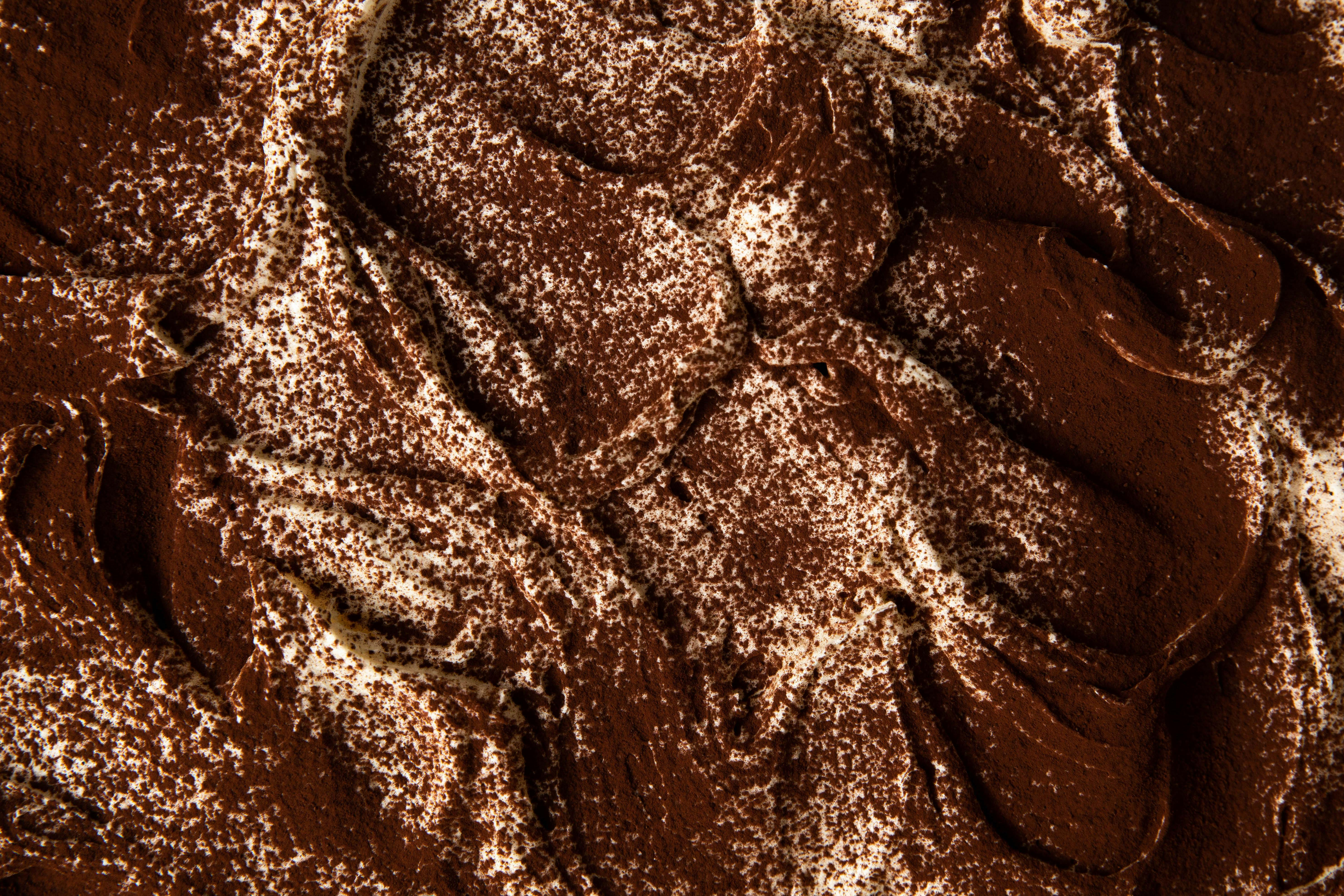 The Guinness not only enhances the sweetness and chocolatey flavours of the cake but is also responsible for extreme depth and richness. It's topped with silky vegan buttercream frosting and a sprinkle of cocoa powder to balance out the sweetness.
Vegan birthday cake recipes we love 
We love trying out recipes from bloggers, chefs and bakers almost as much as we love trying the creations from our own chefs. Here's a handful of our favourite tried and tested recipes from different corners of the web.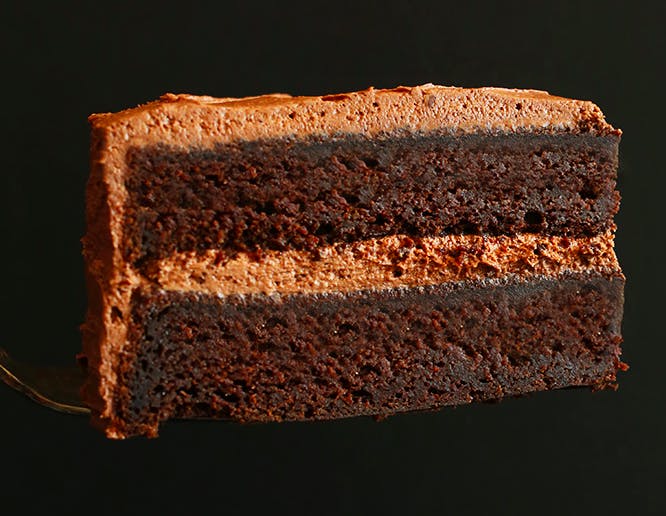 The ingredients are fairly simple and considerably "healthier" than most chocolate cakes. But don't worry – you are 100% in for an indulgent, decadent and all-round delicious chocolate treat with this one.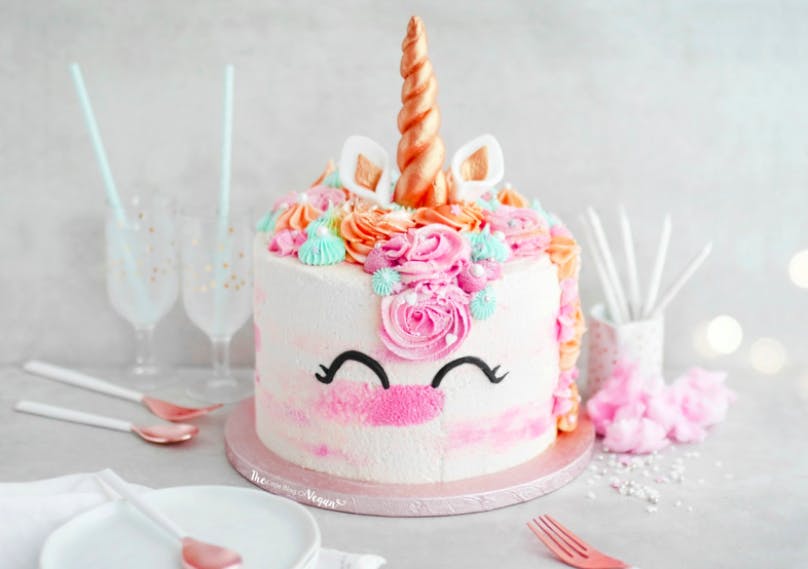 This unicorn cake is a real showstopper and is layered with rich chocolate cake, homemade caramel sauce, vanilla buttercream and beautiful colourful swirls, peaks, flowers...not forgetting a stunning gold unicorn horn and ears.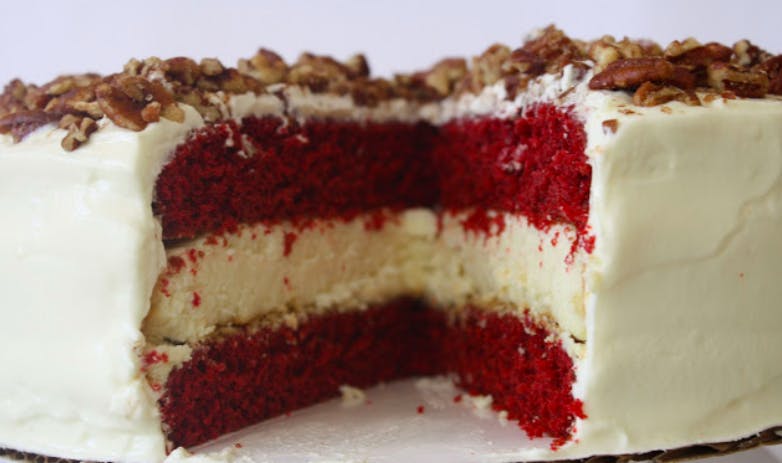 No, that isn't a typo. With every layer, this birthday favourite just gets better and better. It's a thick, delicious and decadent cheesecake layered between layers of Red Velvet Cake and covered in cream cheese frosting. It's the ultimate comfort cake and is a family favourite!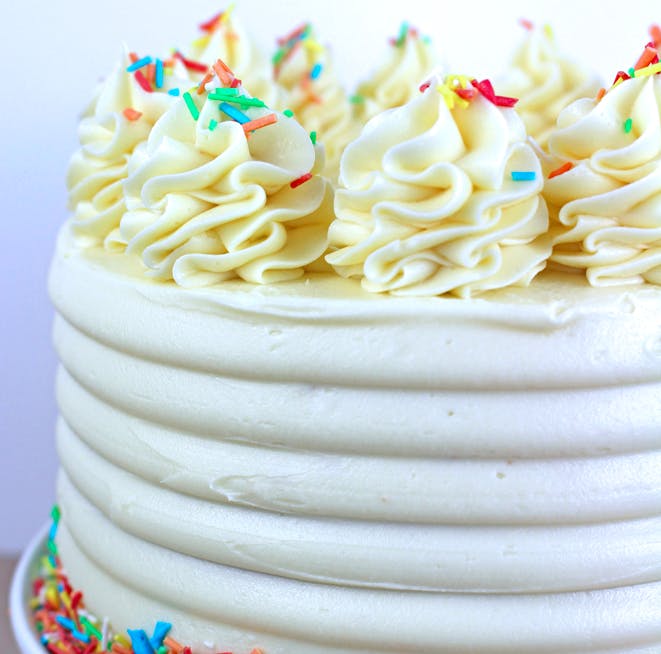 There's a reason why this is a classic, and if it ain't broke, don't fix it. Gretchen swears by this simple staple, which works its way into her tiramisu, cupcakes and more.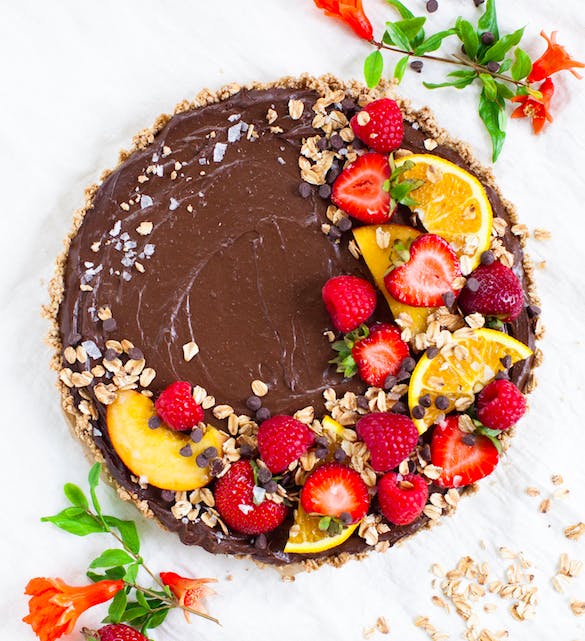 If all your birthdays seem to come at once, and you feel like you've eaten enough birthday cake to feed a small town, why not go for something different? This oat milk chocolate mousse tart is made with ripe avocados, dates, and vegan semi-sweet chocolate chips. The crust is made with oats, spelt flour, and maple syrup. It's absolutely divine.
The best vegan cakes you can buy
No time to bake, or just want a delicious, vegan birthday cake with zero hassle? Take a seat…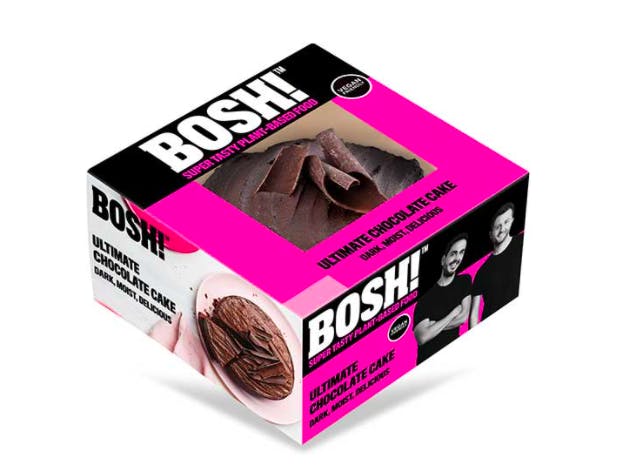 Where: Tesco and Asda 
The team at Bosh have been taking the vegan world by storm, so it's no surprise they're now taking on the vegan cake world, via Tesco and Asda. They've launched a chocolate cake and a lemon drizzle cake available in the cake aisle (seems sensible) and both are guaranteed party winners.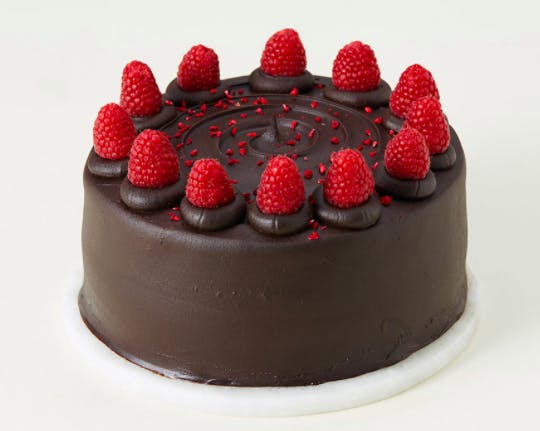 Where: Order online, or purchase in-store
I actually was gifted the Vegan Fudge Raspberry for my birthday a few months ago, and I don't think there's been a day that I haven't thought about it since. With other delicious options like passionfruit and pear and hazelnut, it's great to see British bakeries like this expanding their vegan options in an inventive (and insanely tasty) way.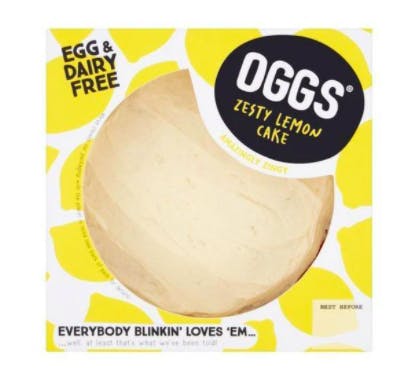 Where: Waitrose, The Vegan Kind, Sainsbury's
Powered by OGGS® Aquafaba (their all-plant liquid egg substitute), their cakes are egg and dairy-free and better for the planet, animals and people. As well as this light and lovely lemon cake, they also do a chocolate celebration cake; it tends to be sold out everywhere, which tells you everything you need to know about that.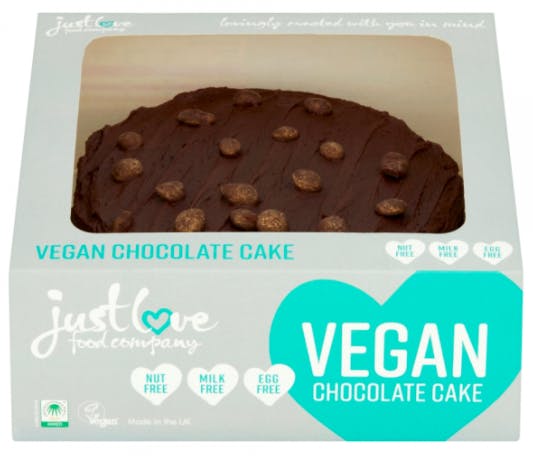 Where: Tesco 
Moist, moreish and other adjectives beginning with m that we can't think of right now, this is a great budget option with zero compromises. It's perfect for certain allergy sufferers, too, as it's completely nut-free.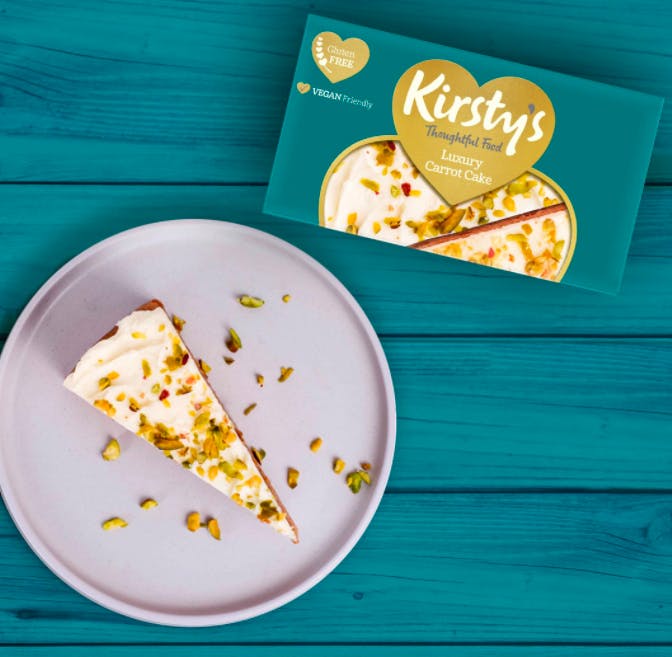 Where: Asda
Need a gluten-free, vegan birthday cake? Look no further. Light, fluffy and perfectly balanced, this one is the ultimate people pleaser, thanks to the inclusivity of its ingredients. 
Do you have any other vegan birthday cake recommendations? We'd love to know!
---
By Laura Barns
Laura is our Copywriter, who is obsessed with the Hearty Roots Stew (and has been known to eat a double serve for lunch on more than one occasion). On her day off you'll find her walking her puppy Ralph, stopping off at bookshops and cocktail bars along the way. 
---
Let us take care of dinner
We help to make eating more plants easy and delicious. Fancy letting us take care of dinner? Check out our delicious meals here.