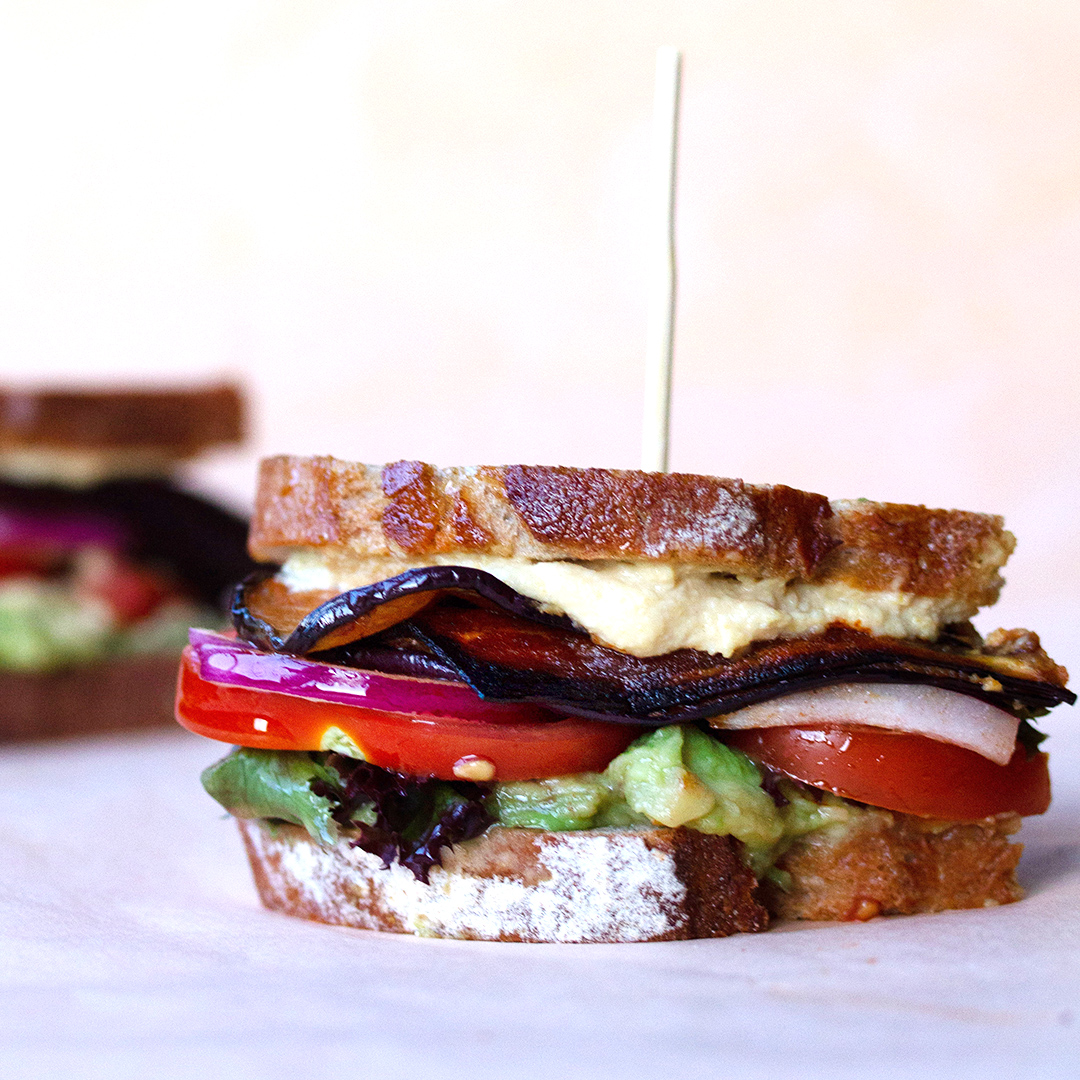 There's a vegan sandwich, and then there's this. In this plant-based take on the classic BLT we replace bacon with smoky slices of roasted aubergine. Sandwiched between creamy avocado, a thick layer of hummus and a juicy tomato slice, you'll soon need reminding what a BLT was to start with.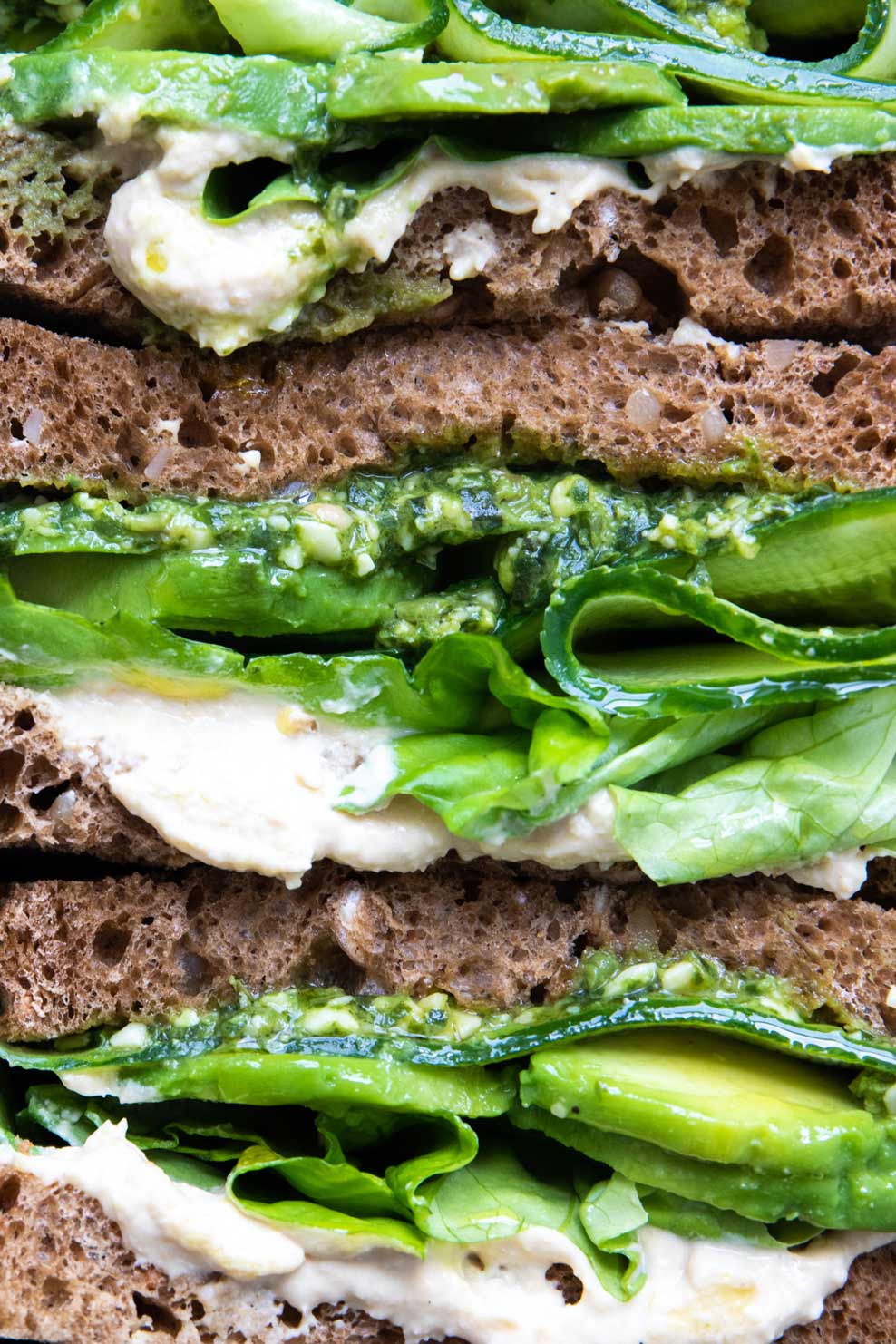 There's a lot of green in this sandwich, we know. But there's something incredibly moreish about a thick layer of hummus, a crunch of lettuce, and a salty layer of pesto sandwiched together in your favourite bread of choice. This takes a hummus sandwich to a whole new level.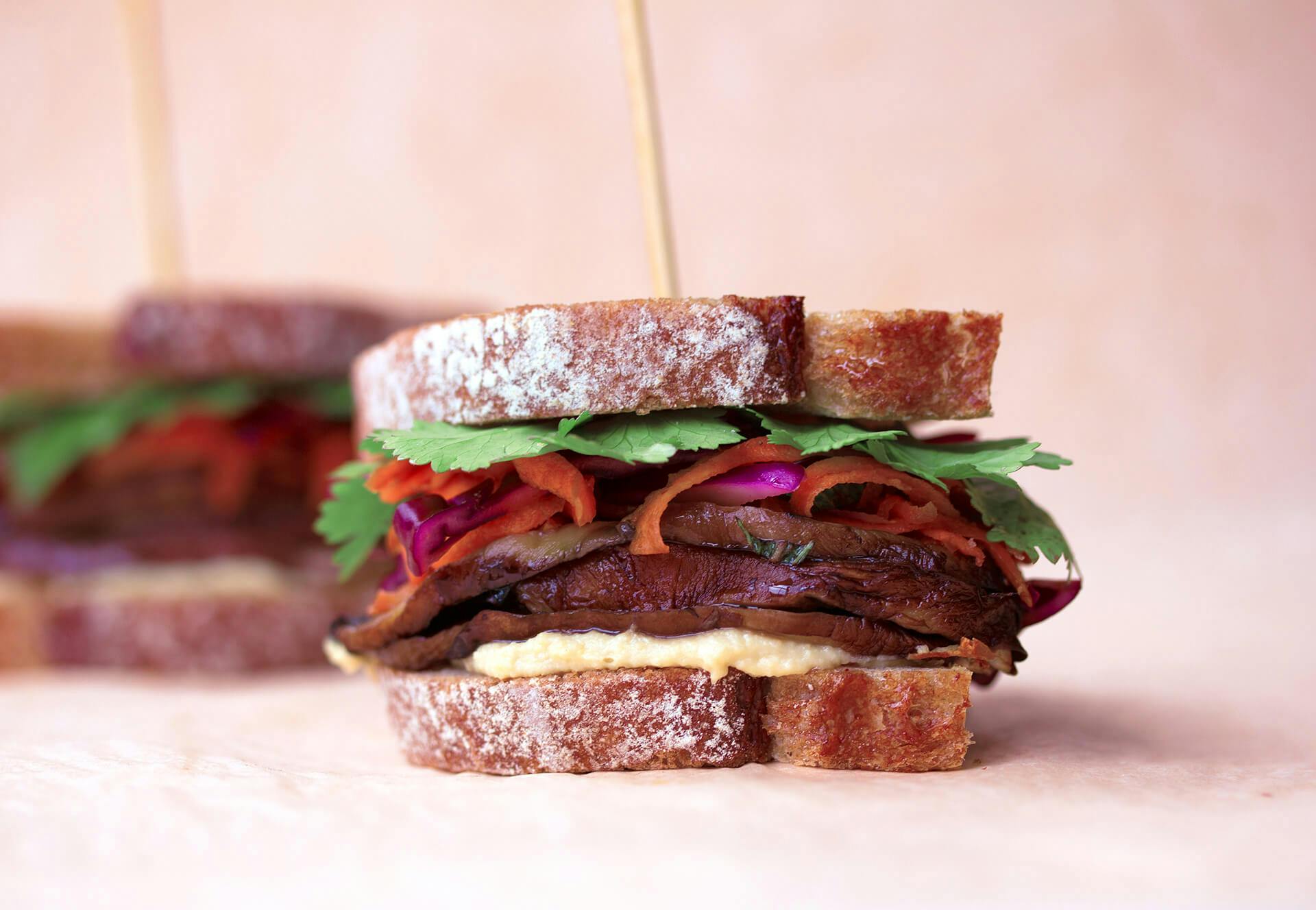 Mushroom & Pickled Veg Sandwich
If you're craving something with a more meaty texture, this mushroom sandwich makes for a filling lunch (or dinner, or snack...). Pickling the veg adds a powerful and oh-so-delicious flavour dimension that will make you never want to eat a normal piece of veg again.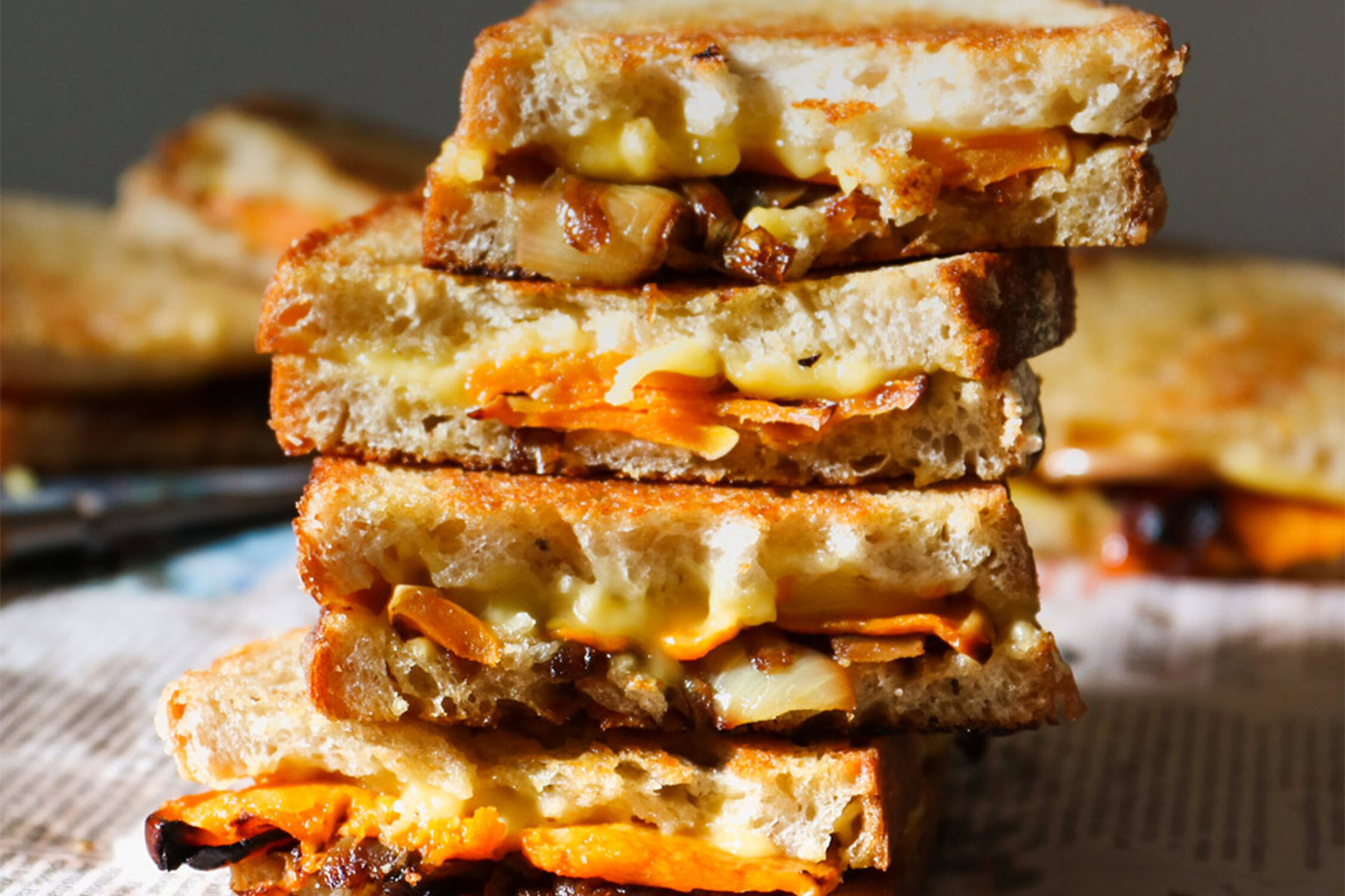 Pumpkin & Roasted Onion Toastie
Sweet, salty and melty. A recipe for a perfect toastie. Sandwich together layers of roasted pumpkin, onion and a whole lotta vegan cheese for a little bite of heaven. Best of all, you can prep the ingredients in advance and whip up this melty-cheezy-deliciousness within minutes.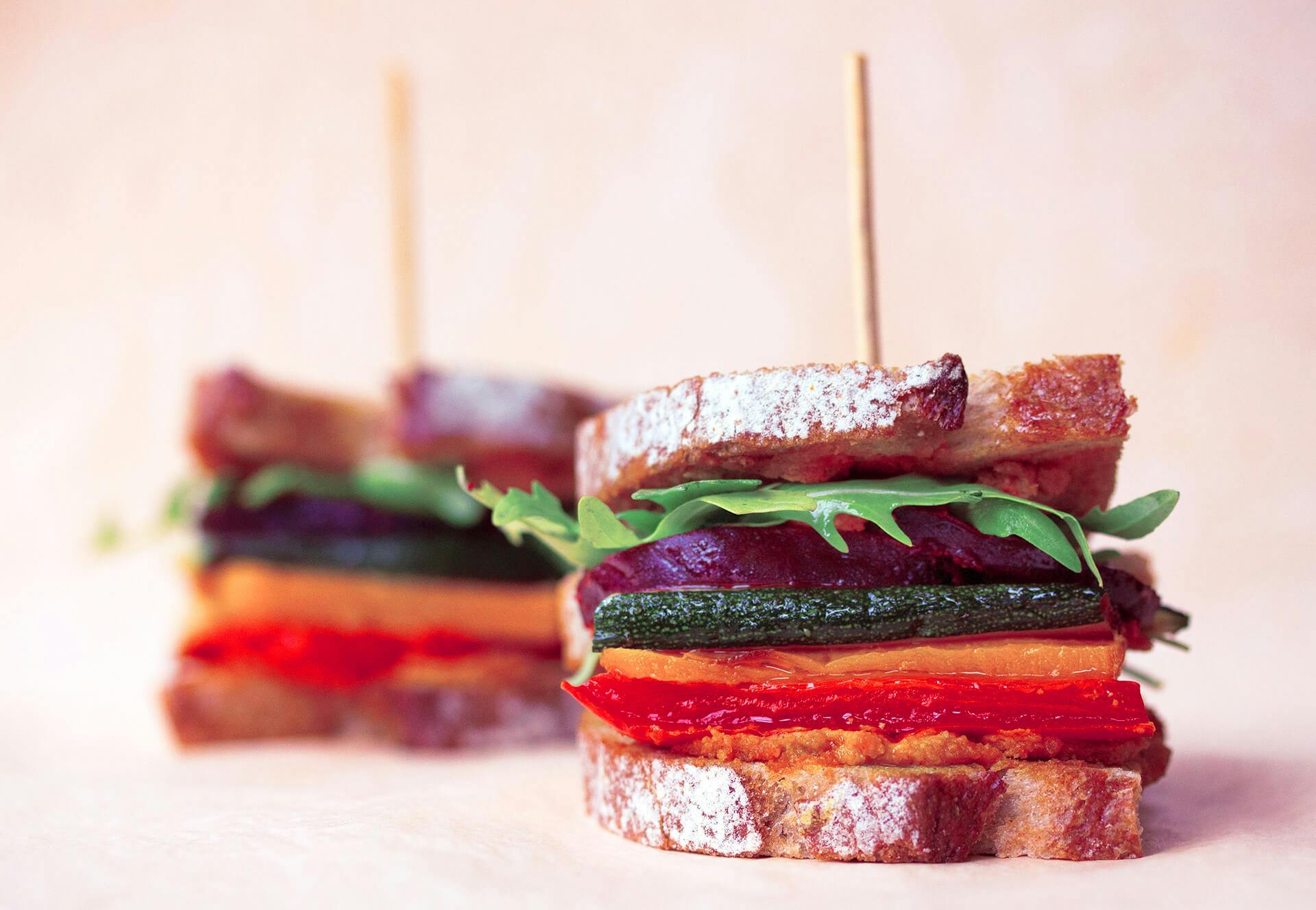 Not only is this sandwich a great way to avoid any veg in your fridge being binned (#wastefreelife), but it's also an incredible way to get your daily dose of vitamins & minerals. Roast up any combination of veg (we used courgette, butternut squash, and peppers), add a homemade red pepper sauce and sandwich between your bread of choice (sourdough works amazing here!).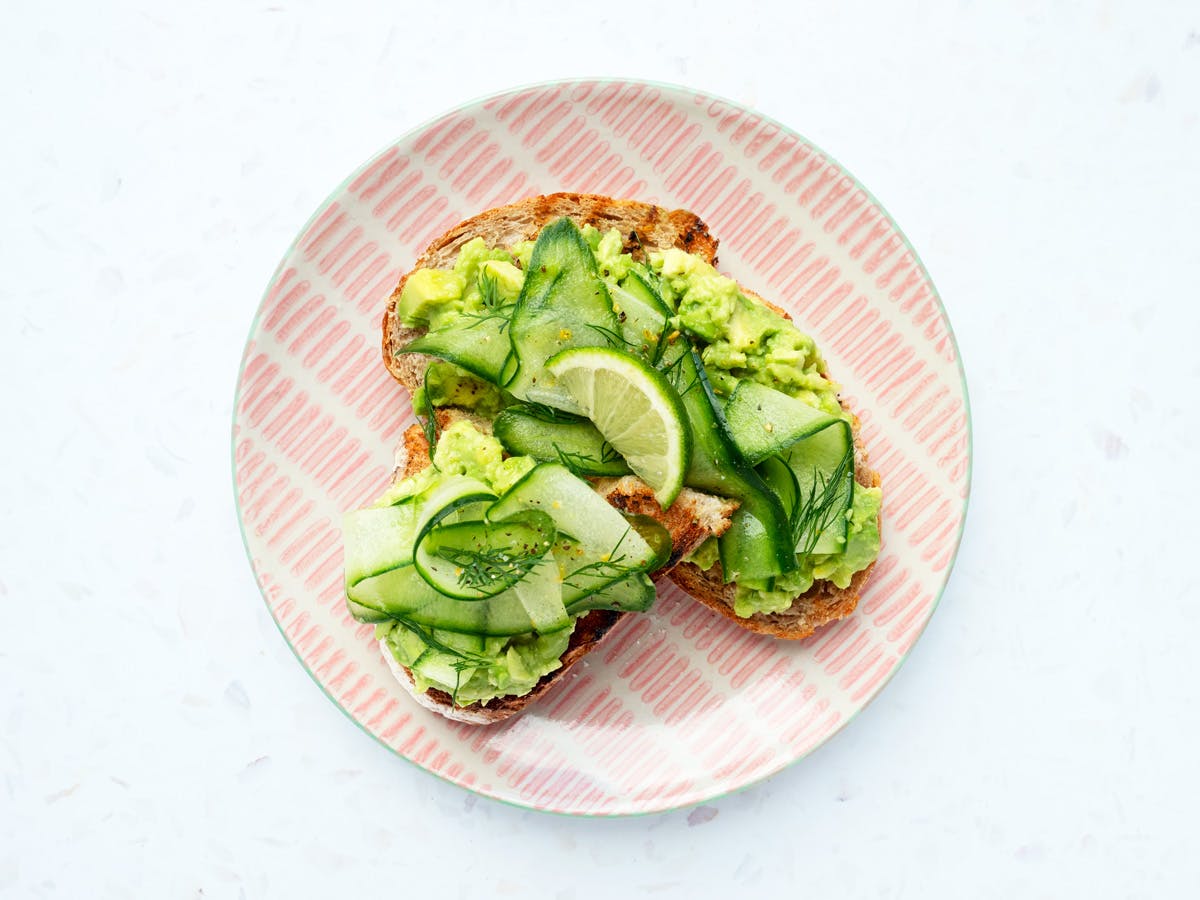 Whilst not technically a 'sandwich', our three-avocado-toast glow up recipes are a delicious way to spruce up your slices of bread. Add some pineapple for a tropical twist, or a squeeze of lime and sprinkle of dill to mix up a traditional version. 
Busy day and no time to make a sandwich? Grab one of our pre-prepared chef-made meals from your freezer for a speedy plant-powered lunch. Check out our menu here.